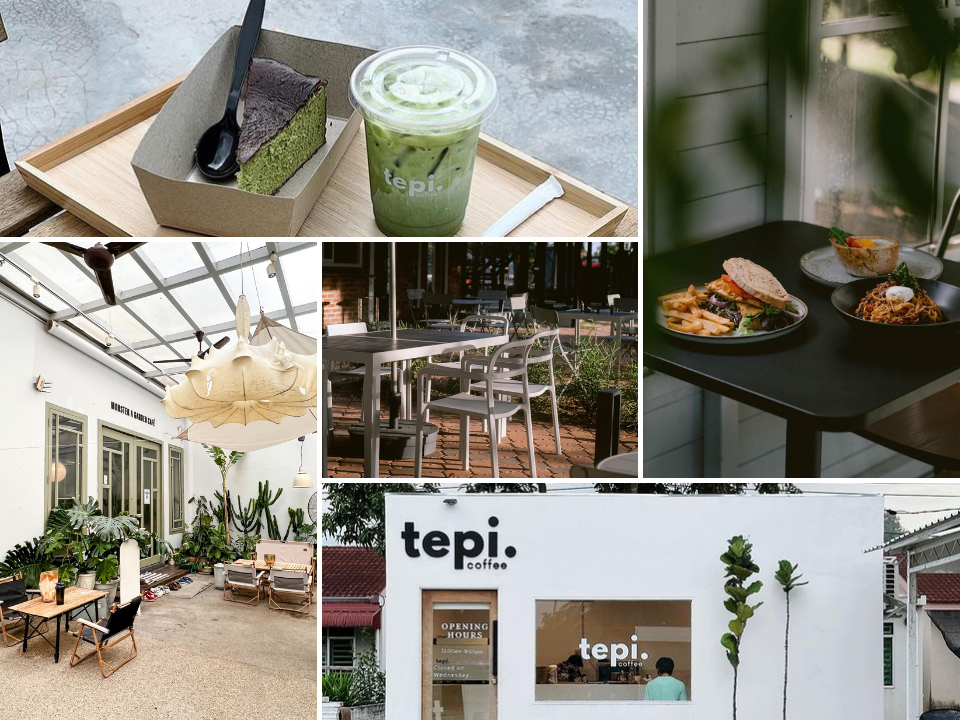 In our fast-paced world, cozy cafe has transformed into havens of healing and relaxation. These modern-day sanctuaries offer more than just coffee—they provide a refuge from daily chaos.
Here are 10 must-visit cafes for unwinding and healing, where you can find moments of solace and peace.
10 Cozy Cafe With Healing Concept To Help You Unwind & Recharge
1. Orchid's Library Café, Kuala Lumpur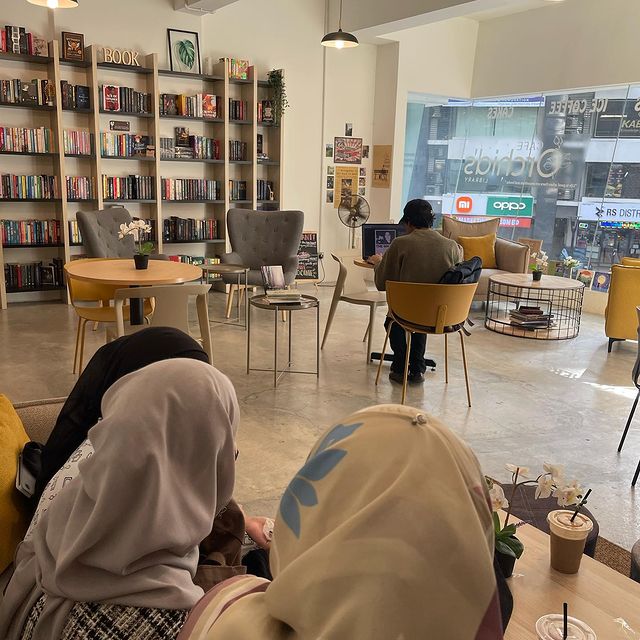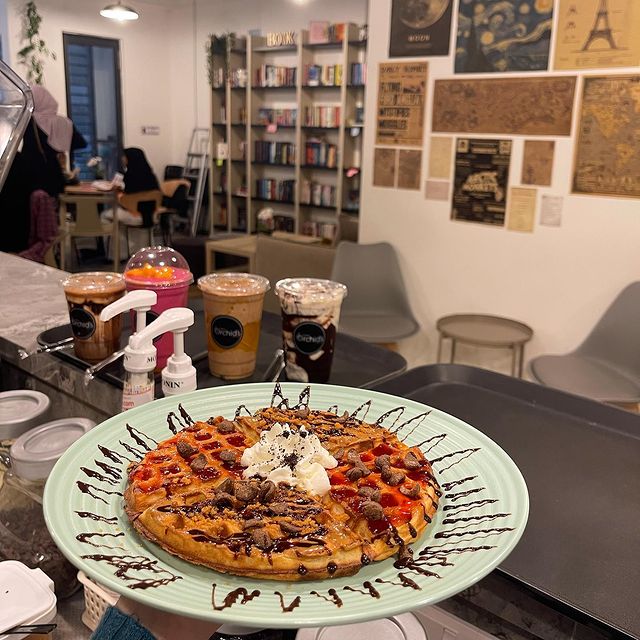 Images via @orchidslibrary.cafe
Orchid's Library Café is for those who find peace and solace in their own solitary. This cozy cafe comes with a concept of a library where visitors can come and read. All of the books are personally owned by the owner, Dayana.
Here you can enjoy a wide range of drink choices such as the signature Kaul Pistachio and Choco Darkling. You can also enjoy a free smoothie if you donate more than 3 books.
Click here to view their menu.
2. Monster.A Garden Café, Kuala Lumpur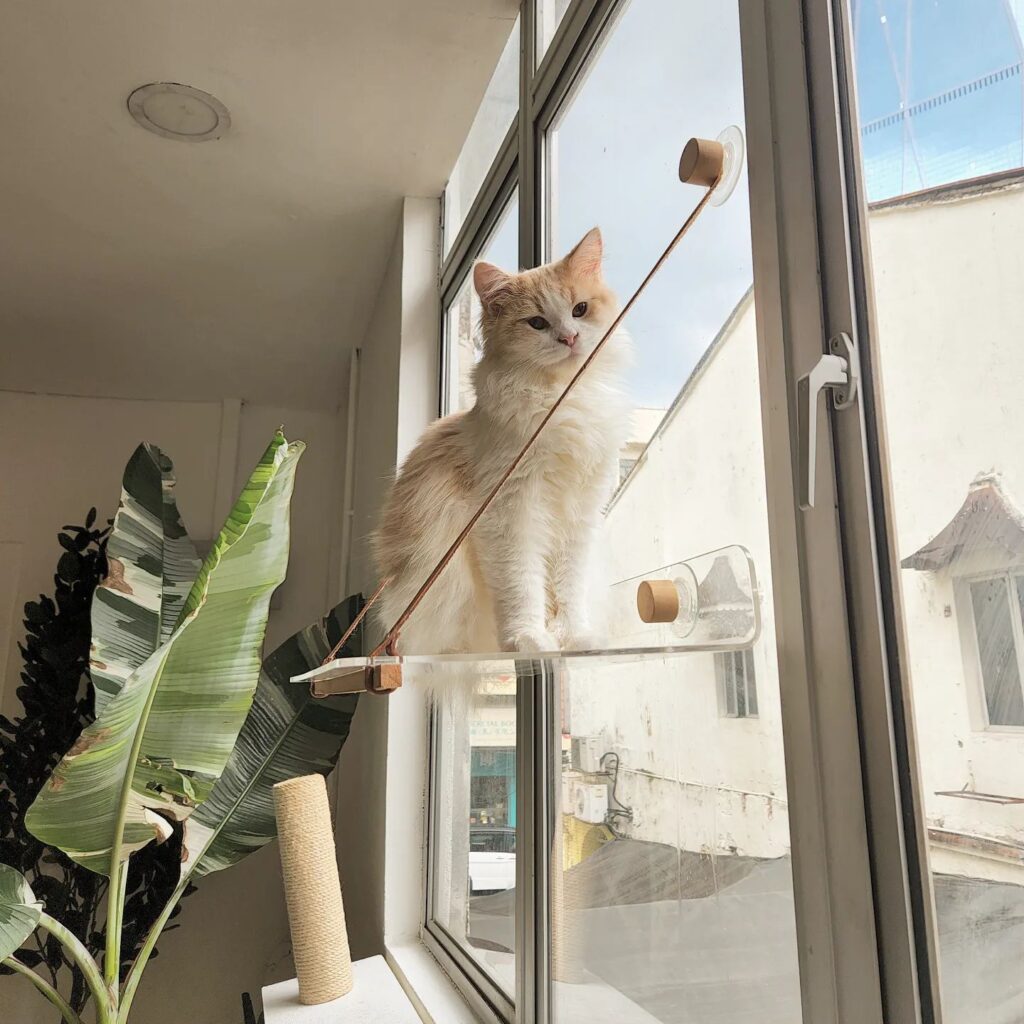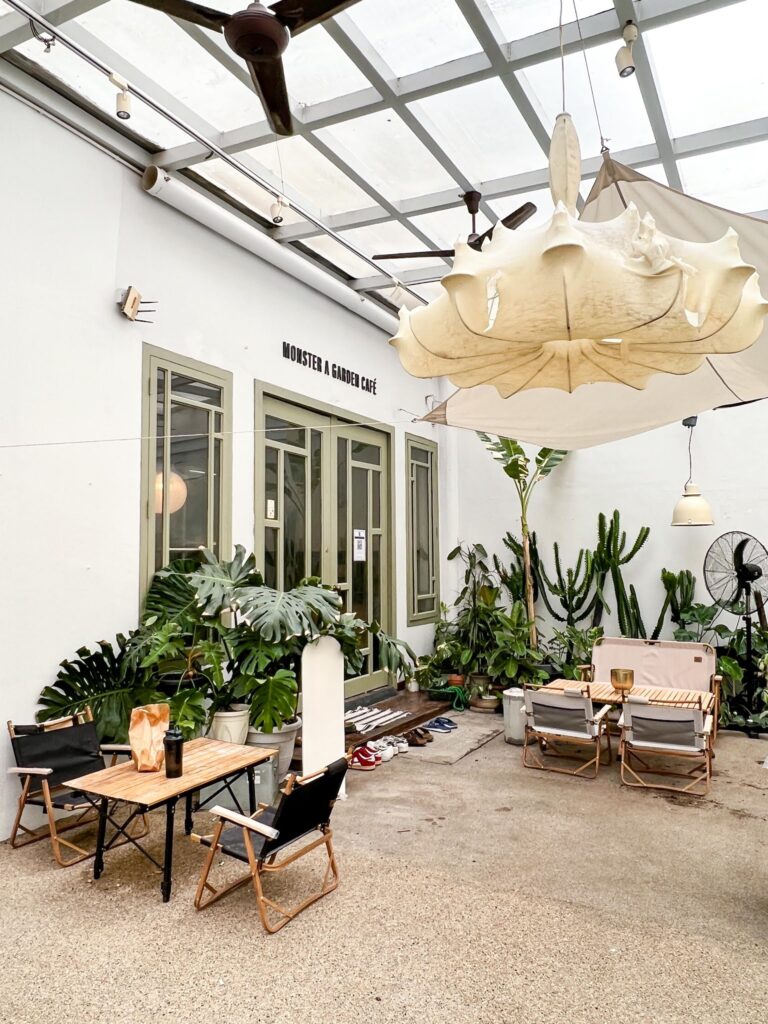 This free-entry cozy cafe is where you can find good drinks and good company aside from human beings. Make sure to order their Monster's Paradise (RM14), Iced Green Tea (RM13), and Classic Shaken Lemon Tea (RM14).
3. Lake Cabin Café, Putrajaya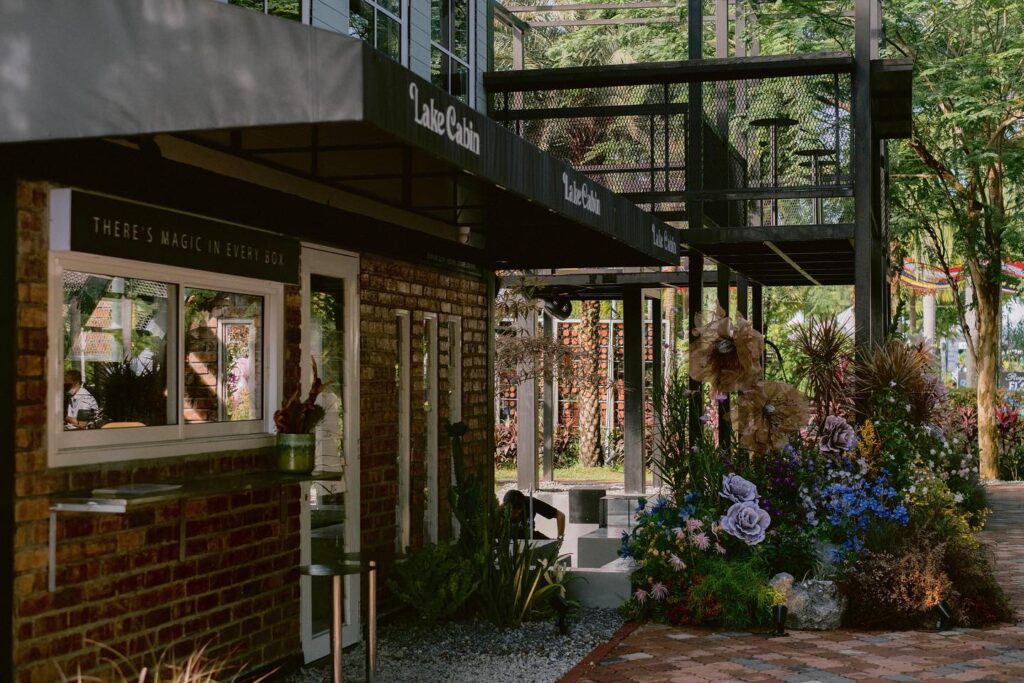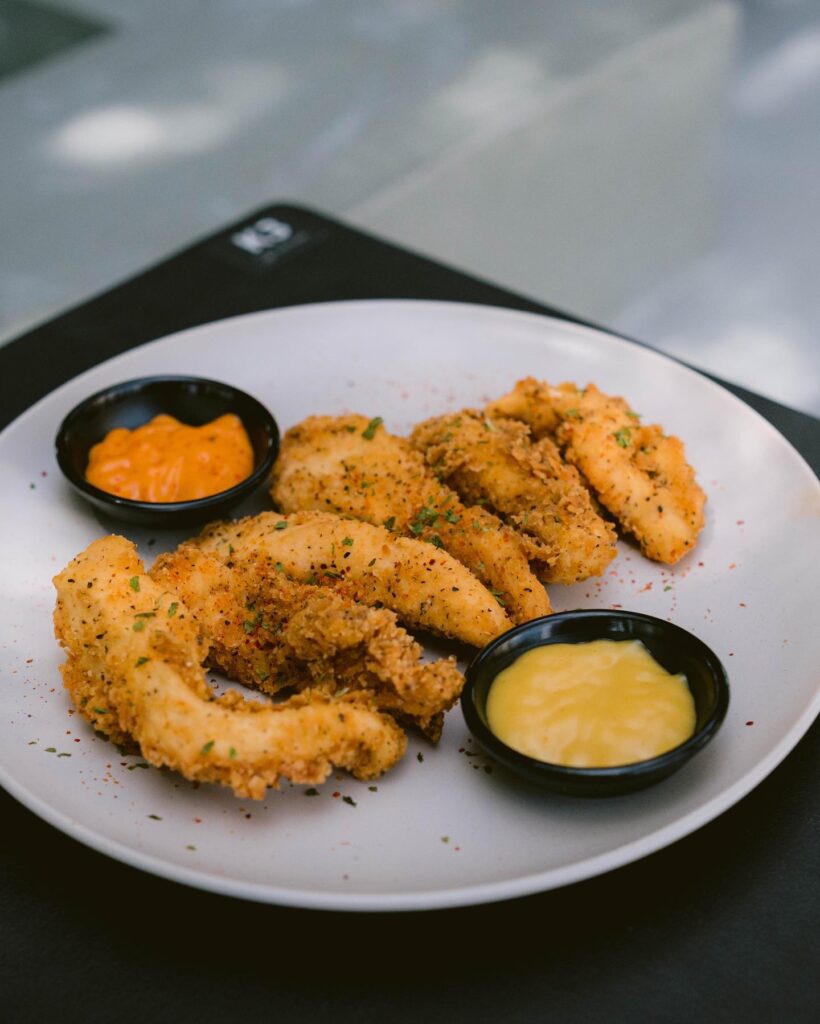 Images via Lake Cabin Putrajaya
If you are looking for a cozy cafe that might give you the same healing effect as the ones in Italy, head to Lake Cabin Café at Putrajaya. This outdoor café is best for those who opt for a cottage house concept exterior.
Here you can find a wide selection of food such as Spaghetti, Western Breakfast, Breakfast Sandwiches and more.
Making your way to Ipoh soon? Check out these 6 cozy café in Ipoh.
Check out their menu below: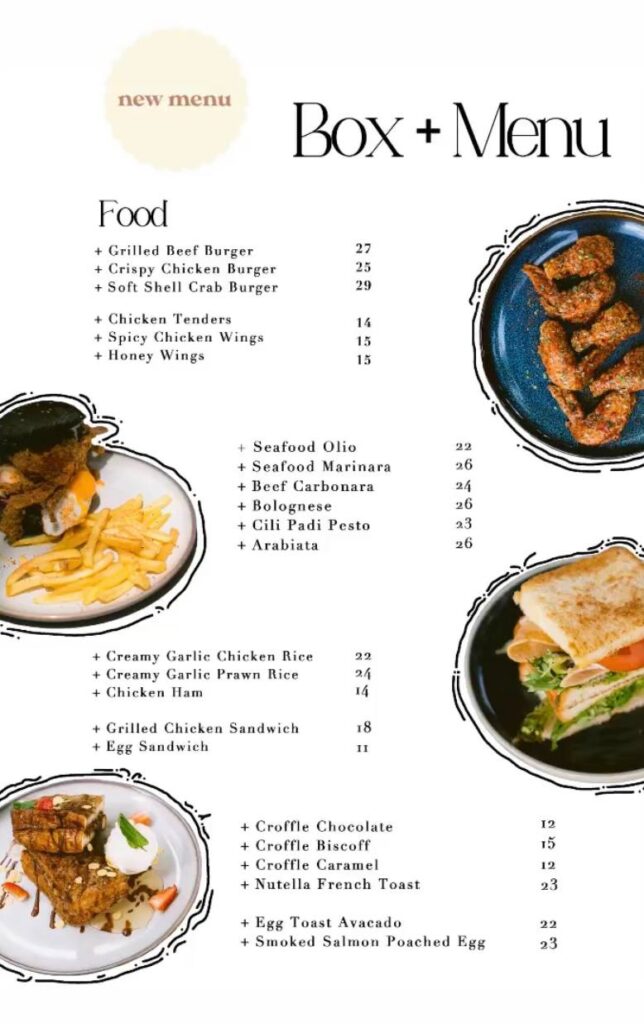 Images via @lakecabin_
4. Kem Kopi, Puncak Alam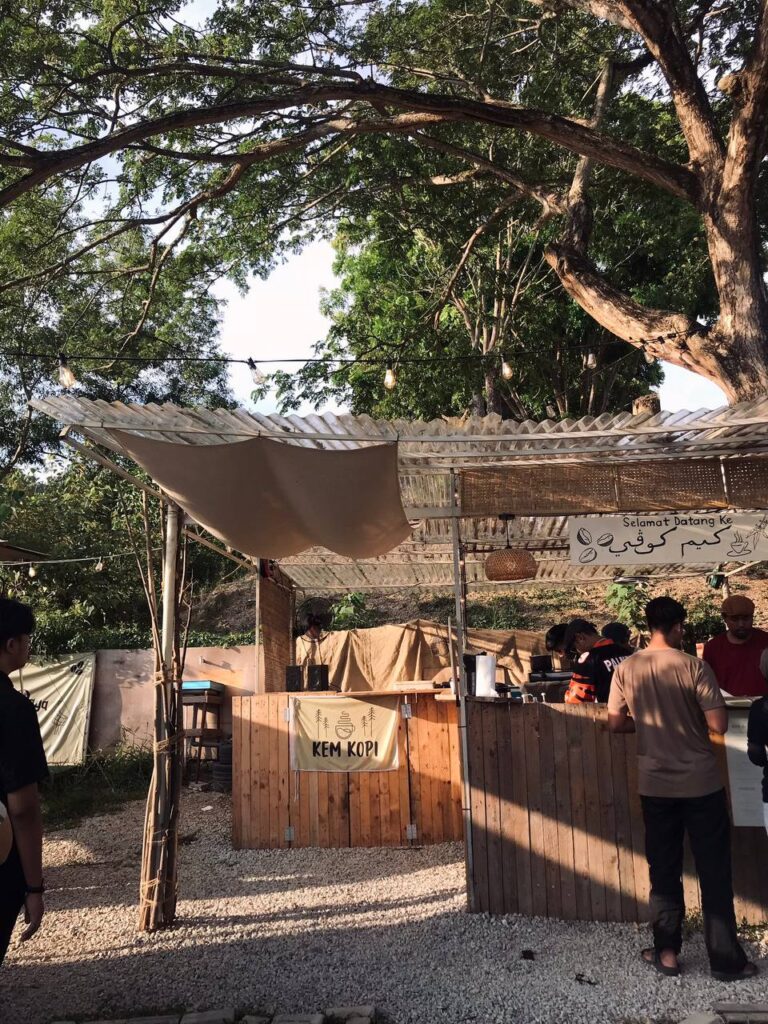 Images via @nothelian & @farahinain
Kem Kopi in Puncak Alam is a small coffee stall located just at the edge of a lake at Jalan Astana 2. With outdoor seating accompanied by a beautiful view of nature, this cozy cafe will provide you with tranquility and peace.
Enjoy the serenity of the greens while enjoying a cup of coffee. Come alone to seek solace and peace or bond over coffee with your friends through deep conversation. For only the caffeine lovers, try out their signature Kem Kopi (RM6) and Kopi Butter (RM7).
Here is the menu for Kem Kopi, Puncak Alam: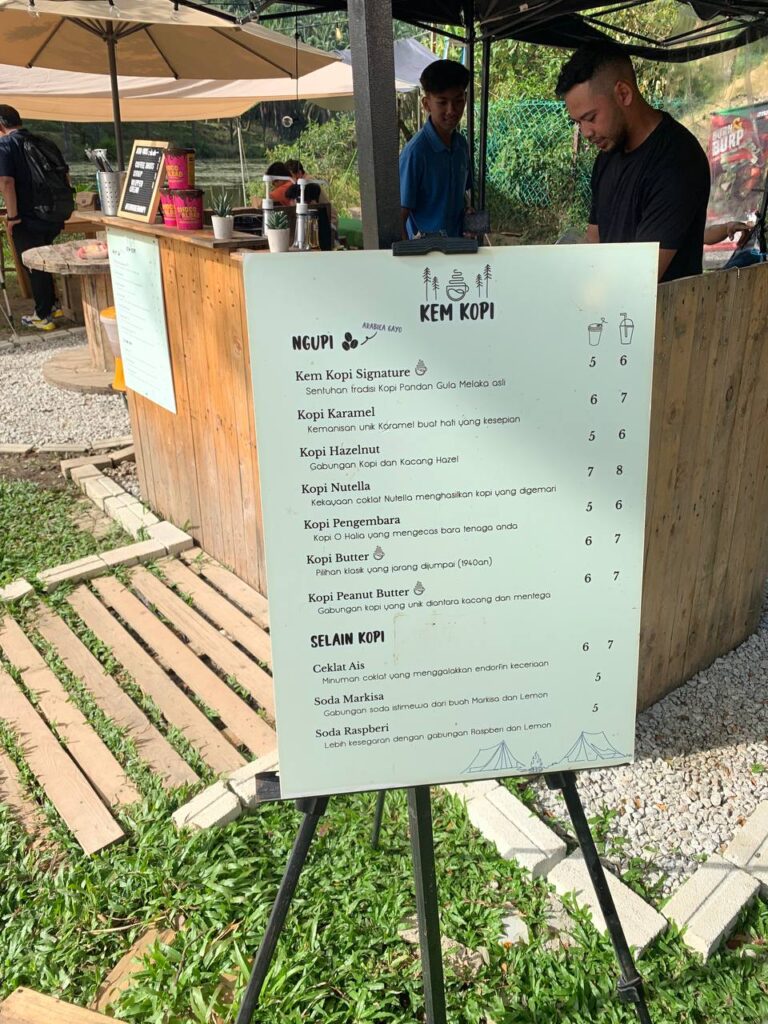 Images via @rmnxaz & @farahinain
5. Hill & Heal Café, Kluang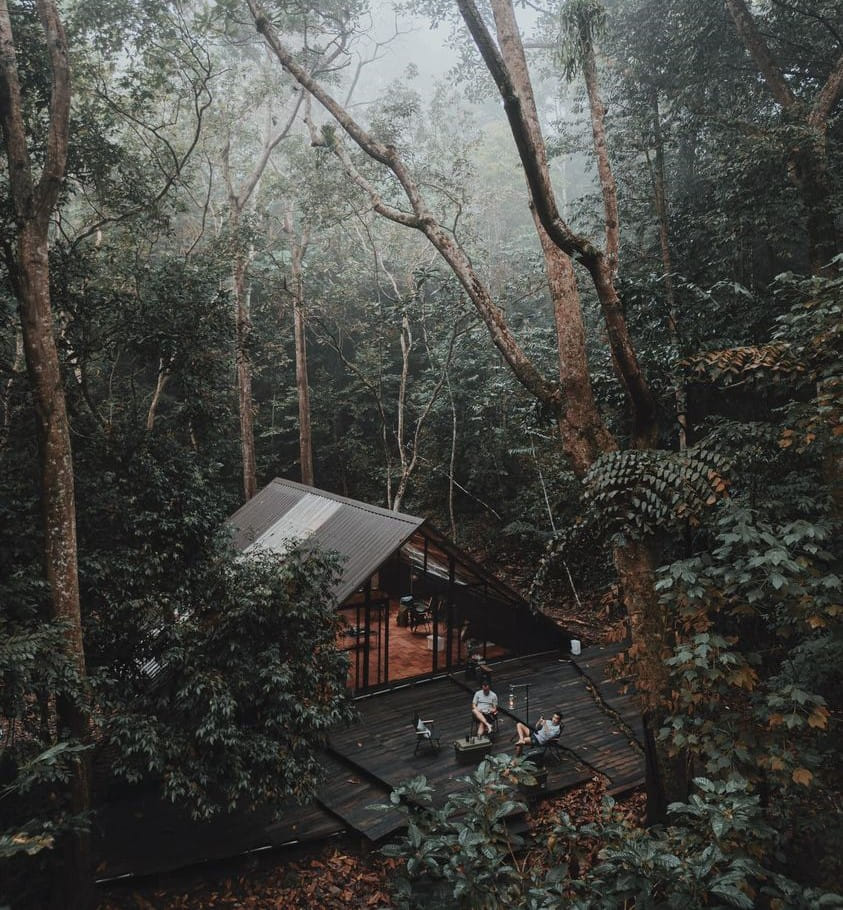 Images via The Smart Local Malaysia
This unique café is situated at the foot of Gunung Lambak in Kluang. Be one with nature through a cup of coffee as you are surrounded by the sounds of crickets and flowing water. Hill & Heal Café is tucked in between forests where you can soak up the nature.
Check out their menu below: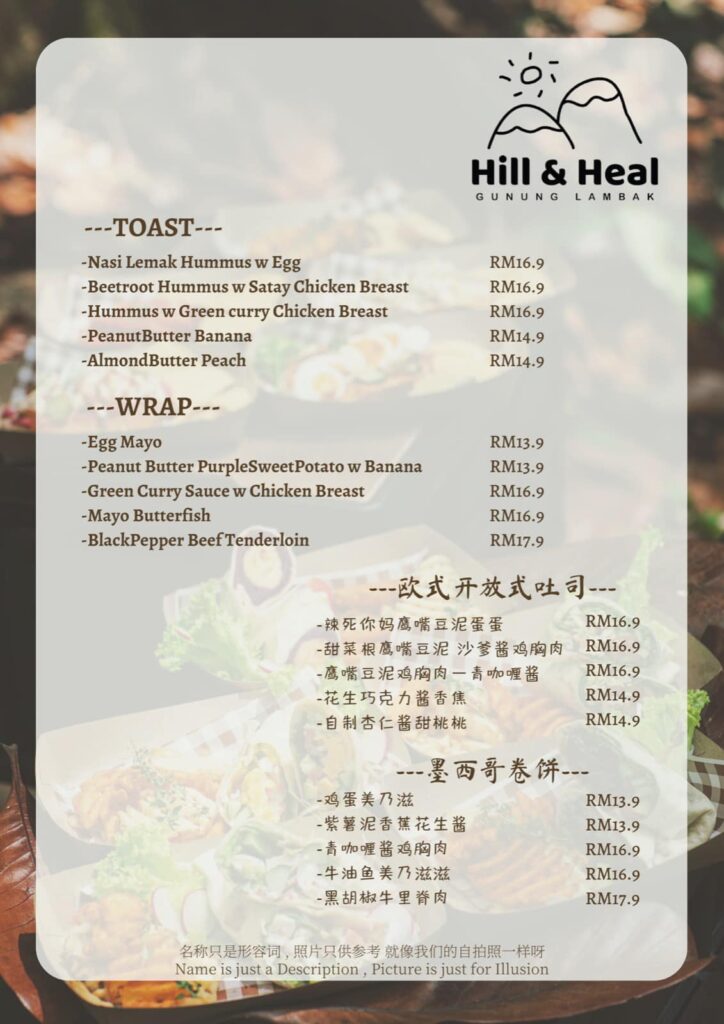 Images via Hill & Heal
6. Ngeteh Café, Melaka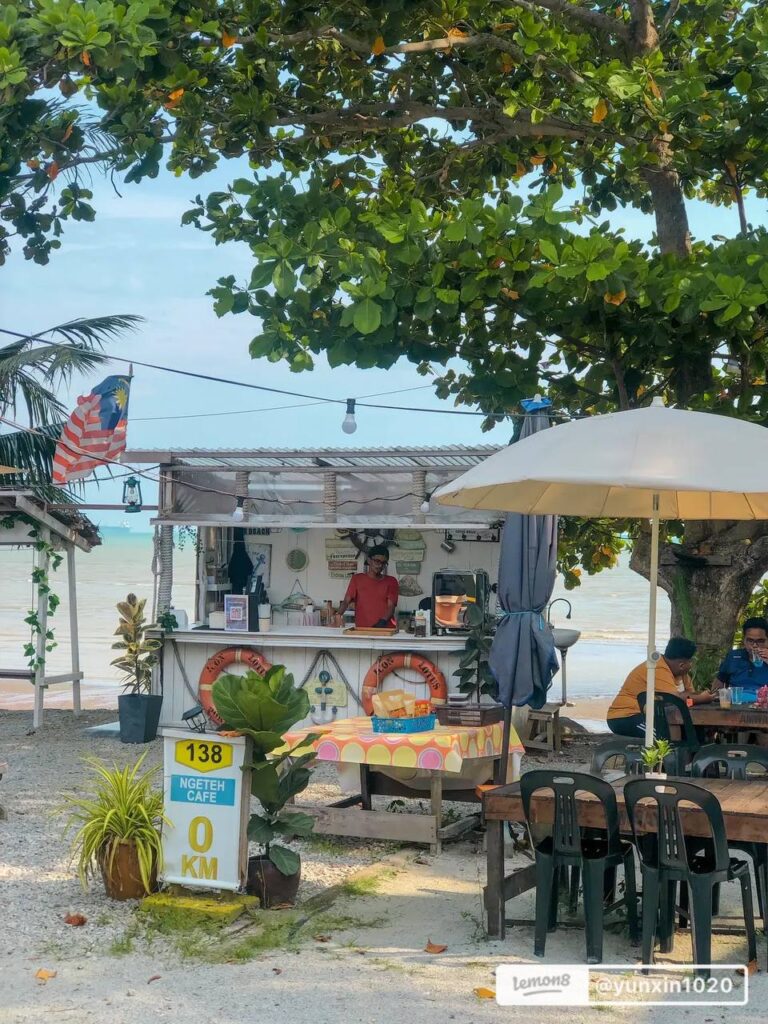 Images via @yunxin1020
If you are in Melaka, make sure to put Ngeteh Café on your list of visits. This hidden beach café is a literal heaven for those who find peace in the sea breeze. Not to mention, every corner of this café is a good spot for you to take your OOTD.
Here at Ngeteh Café, you can find refreshing drinks, desserts, and coffee such as Caramel Macchiato (RM11) and Chai Tea (RM6) for the non-coffee drinker. For RM11, you can get a set of 2 pieces of croffle where you can add on RM1 for topping.
Here is the menu for Ngeteh Cafe: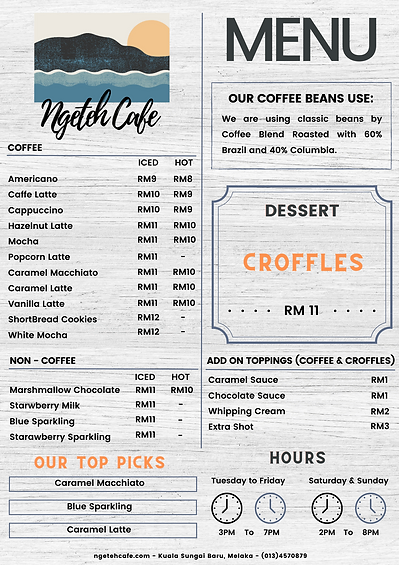 Images via ngetehcafe.com & @heyitsfatam
7. Bianglala, Negeri Sembilan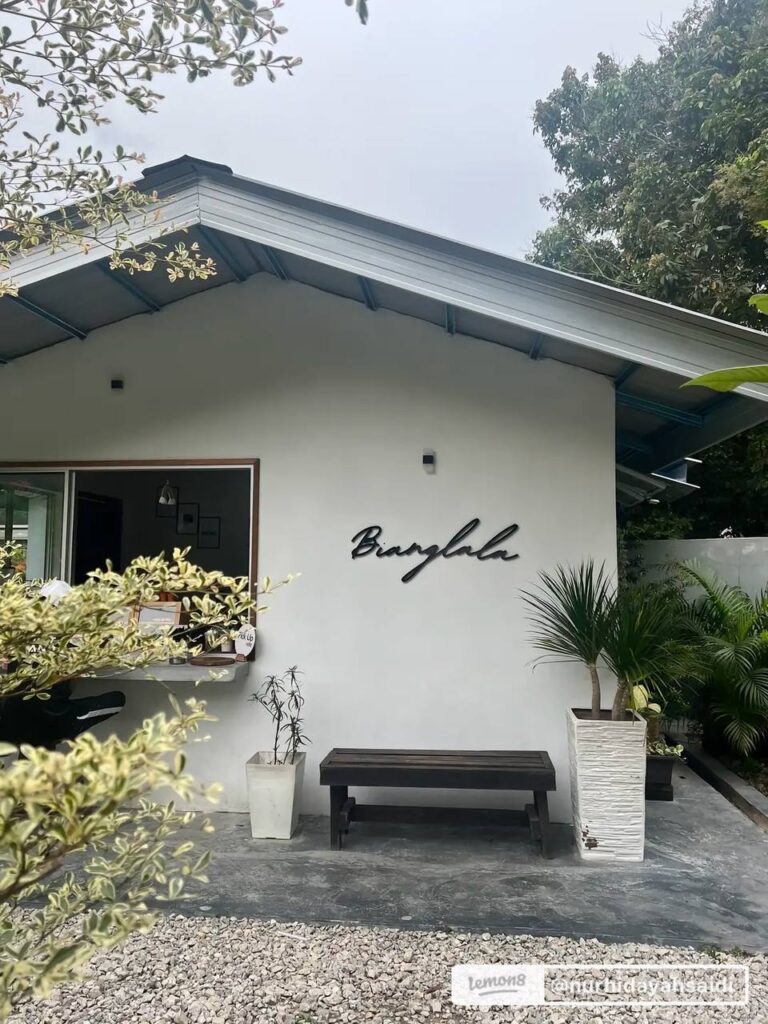 Images via @nurhidayahsaid & @bianglala.my
Bianglala is an outdoor café where you can sip your coffee with the breeze of the wind accompanying you. To add more sentimental value to your moments there, make sure to look out for the meaningful quotes written on your cup. Enjoy the windy atmosphere with your friends or in your own company.
Check out their full menu below: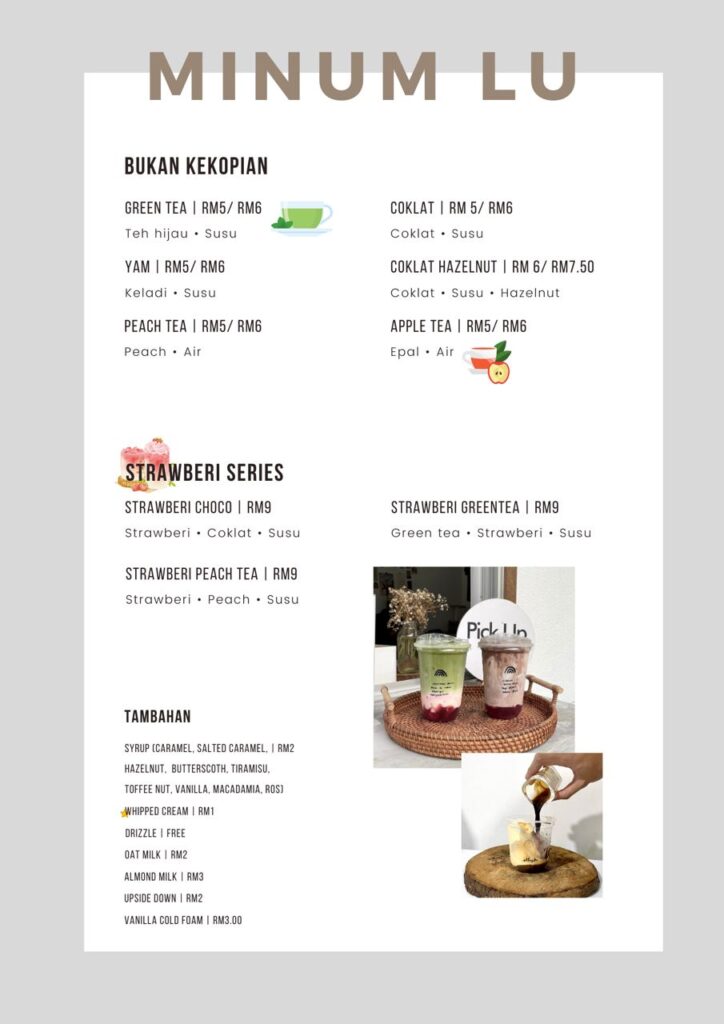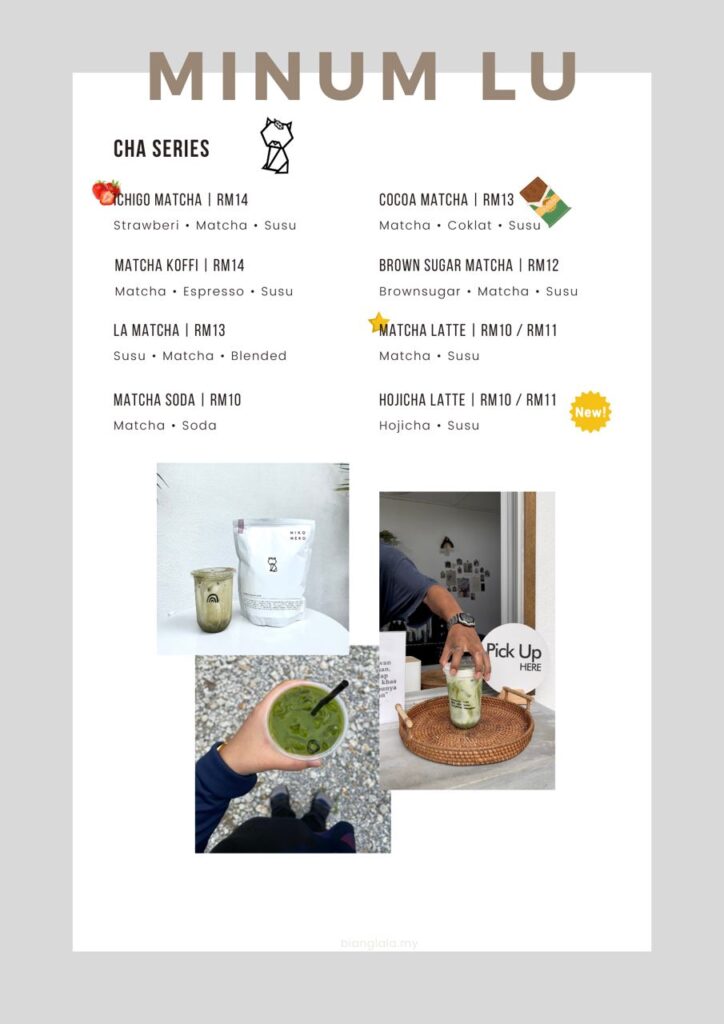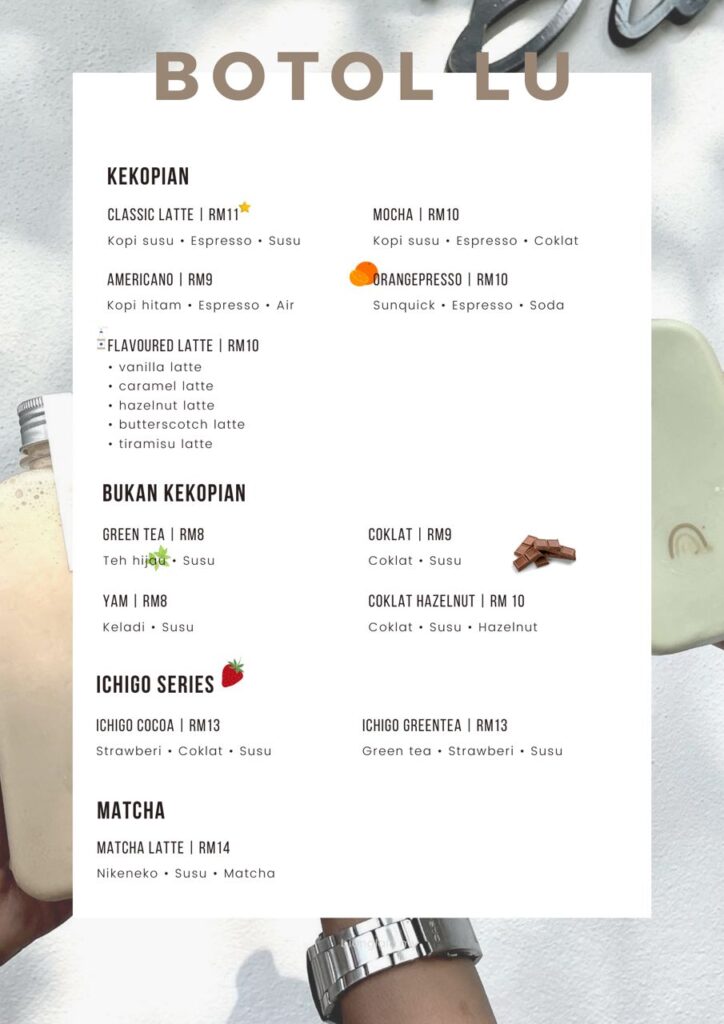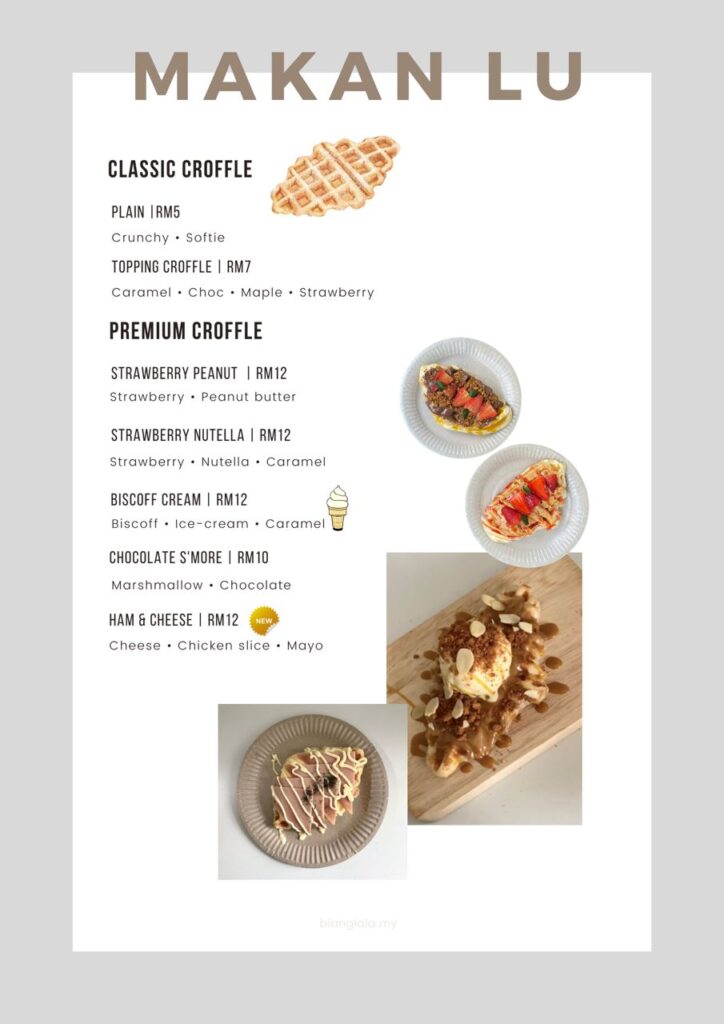 8. Ngopi Pantai Coffee Bar, Langkawi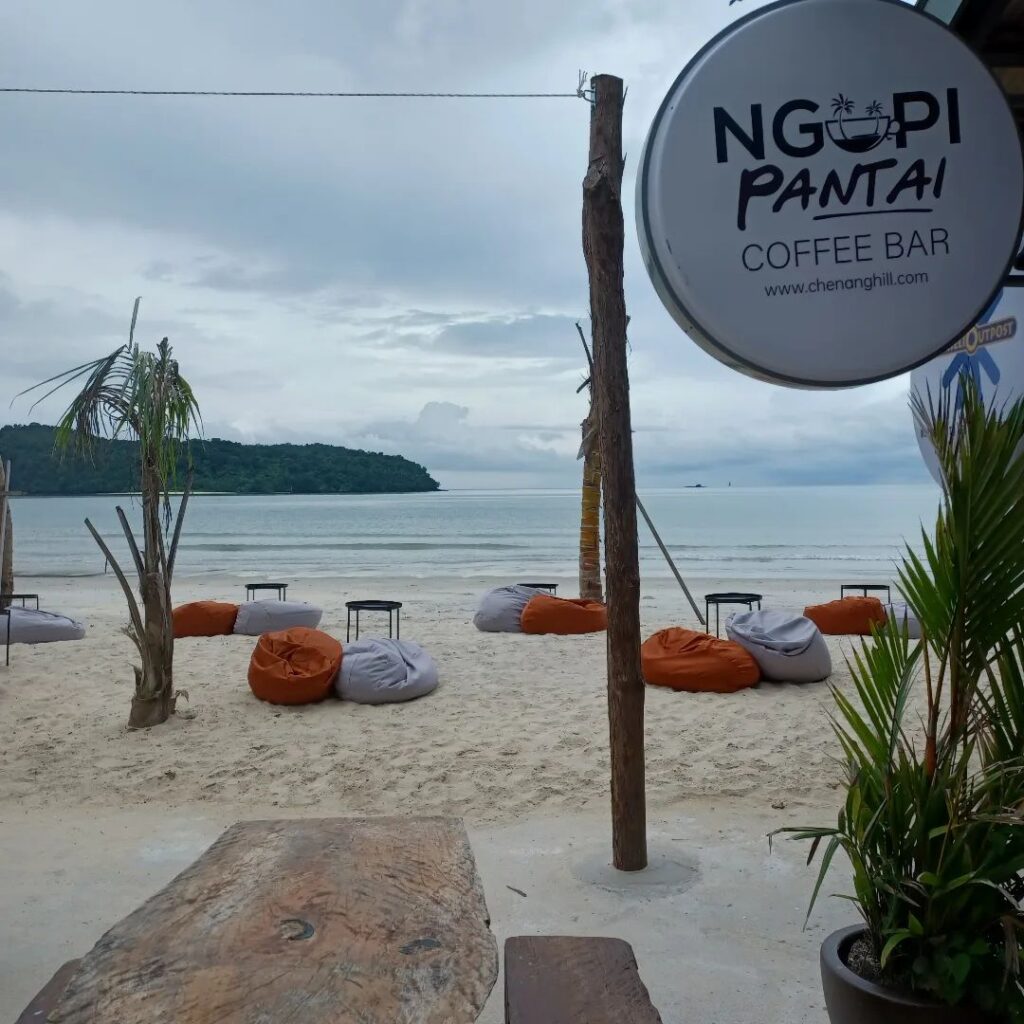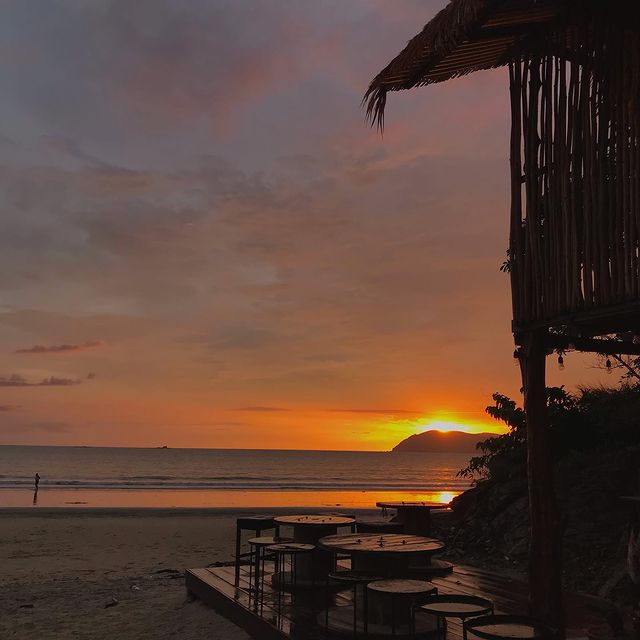 Images via Ngopi Pantai
Looking for a cozy cafe with a healing concept of the sunset? Ngopi Pantai Coffee Bar in Langkawi is the one for you. This coffee bar is situated at the Pantai Tengah Langkawi. You can enjoy their cup of coffee on a bean bag with the view of the sun meeting the vastness of the sea.
Order yourself their Salted Caramel Macchiato (RM20) or Strawberry Mint Tea (RM12) and Brownies Cheesecake (RM16). This café serves as the best getaway and a place of healing.
Here are the full menu for Ngopi Pantai: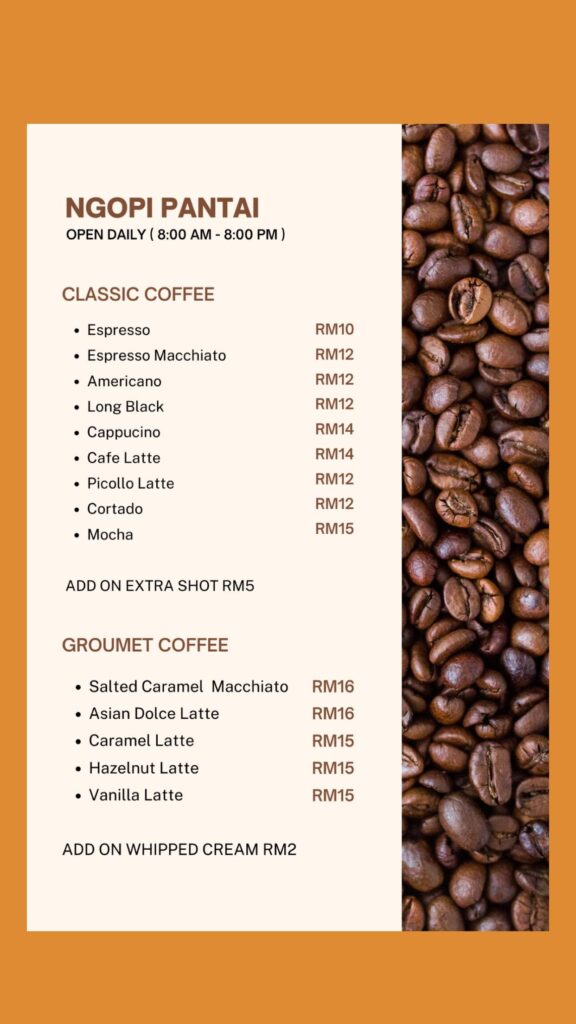 Images via ngopipantai.langkawi
9. Biru-Biru, Penang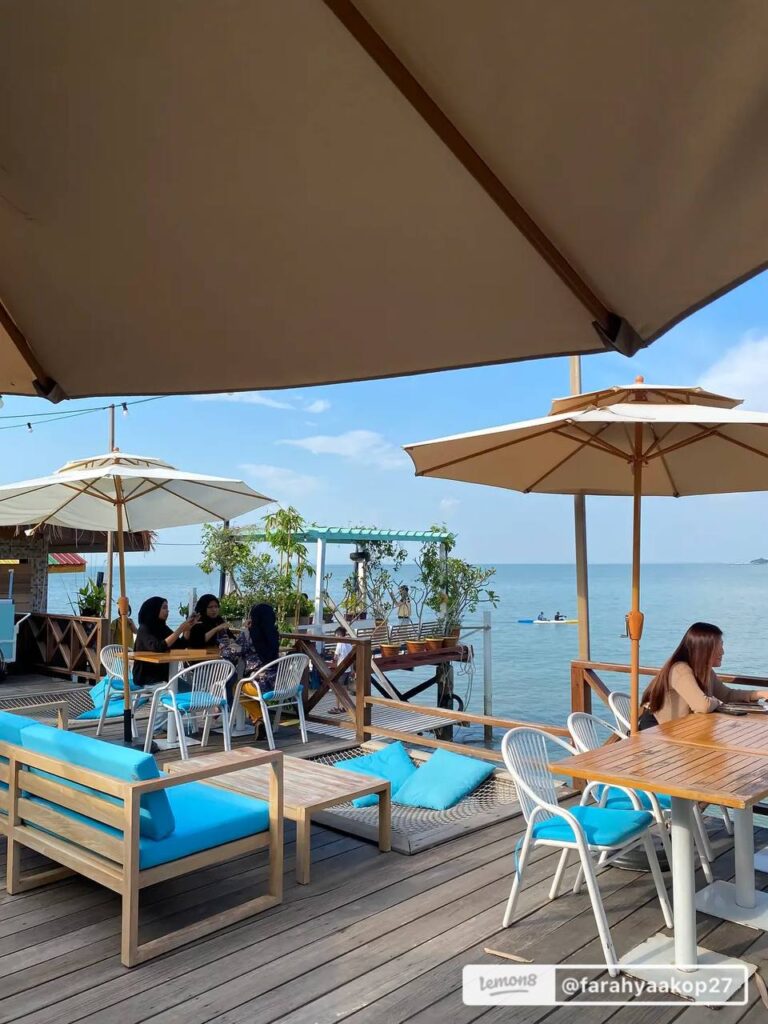 Images via @farahyaakop27
If you are looking for something different other than a minimalistic concept café, try out Biru-Biru in Batu Feringghi, Penang. Apart from the Balinese decoration, you can dine in at this café to view the wide stretch scenery of the blue ocean.
At Biru-Biru, you can enjoy their main dishes such as Nasi Lemak Ayam Berempah (RM25), Biru Big Breakfast (RM27), or their choices of Pizza (RM32-RM35). There is also coffee such as Latte (RM13), and Flat White (RM13). Make sure to come early to avoid the queue.
Take a look at their menu below: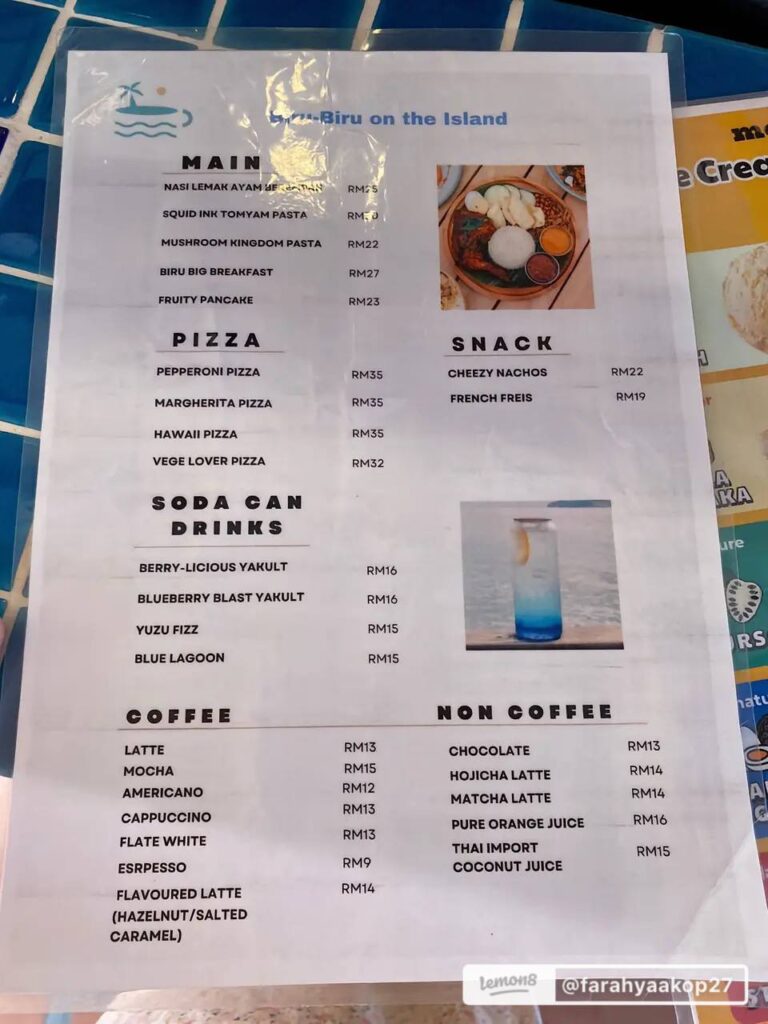 Images via @farahyaakop27
10. Tepi Coffee, Kedah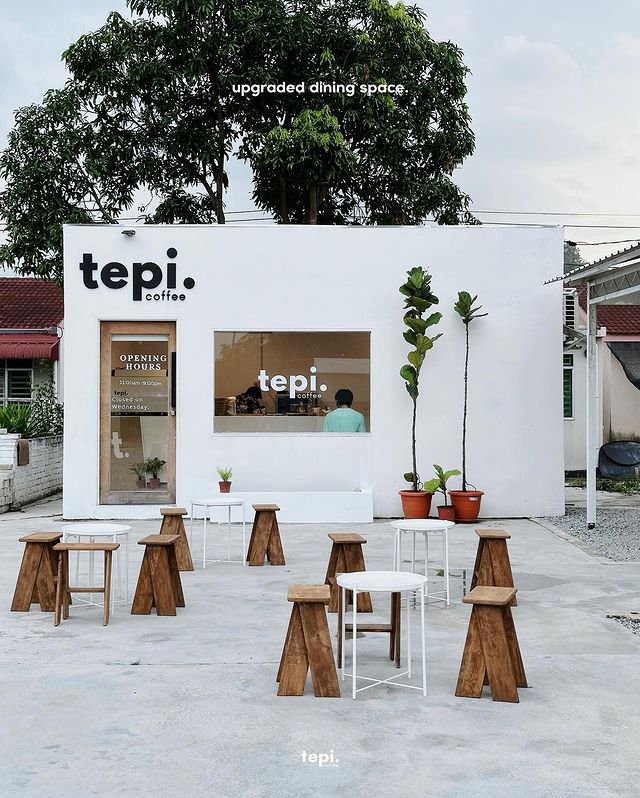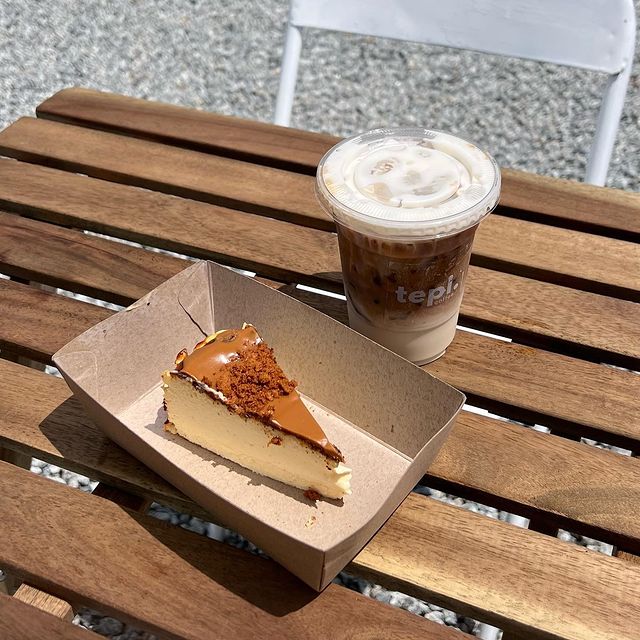 Images via @tepi.coffee
Tepi Coffee in Sungai Petani, Kedah is where you can find coffee that is well-curated by the experts. This small yet instagrammable café provides an outdoor seating area for you to have a heart-to-heart talk with your friends.
Tepi Coffee serves Burnt iscoff Cheesecake and Burnt Matcha Cheesecake. Here you can also find Iced Chocolate, Matcha Latte, and Iced Latte.
Check out their menu below: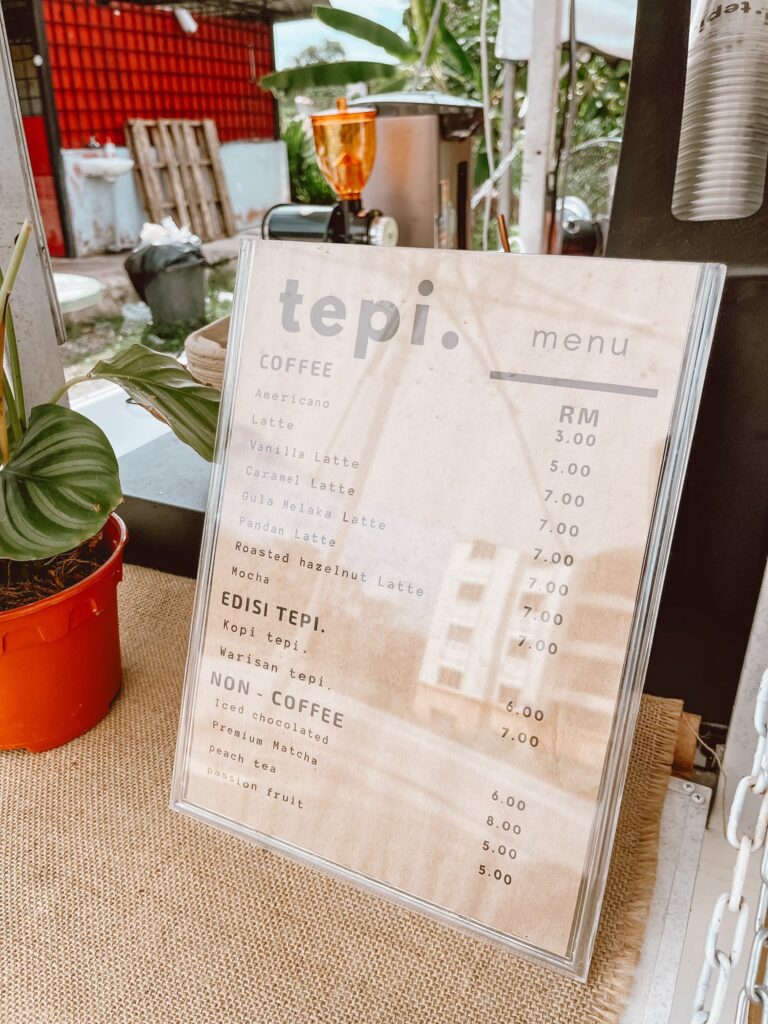 Image via Cham Ais
Take a pause, indulge in self-care, and allow cafes to be your sanctuary of healing in this bustling world. Visit these cafes with healing concepts for the utmost experience of peace. We hope this list helps you to find the café that suits your form of comfort and calm in the best way possible.