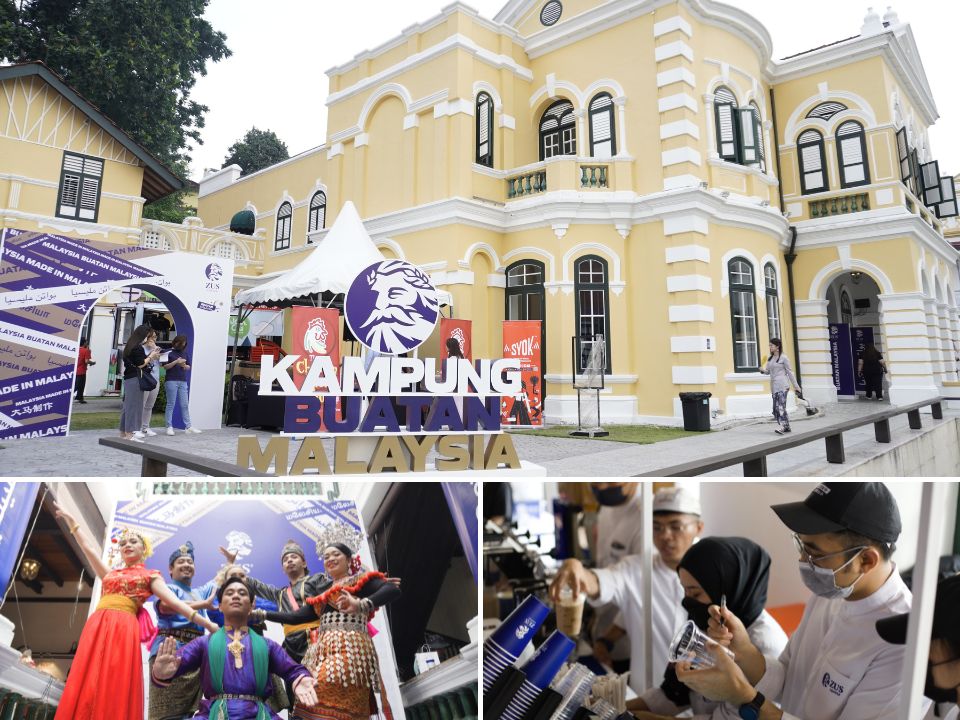 On September 9th, as attendees walk into Rumah Tangsi in Kuala Lumpur, they will be greeted by a nostalgic ambiance that evokes the vibrant spirit of a "kampung". This is the essence of "Kampung Buatan Malaysia", an initiative brought to life by ZUS Coffee, a locally acclaimed coffee chain celebrated for its innovative approach.
ZUS Coffee's "Kampung Buatan Malaysia" @ Rumah Tangsi, KL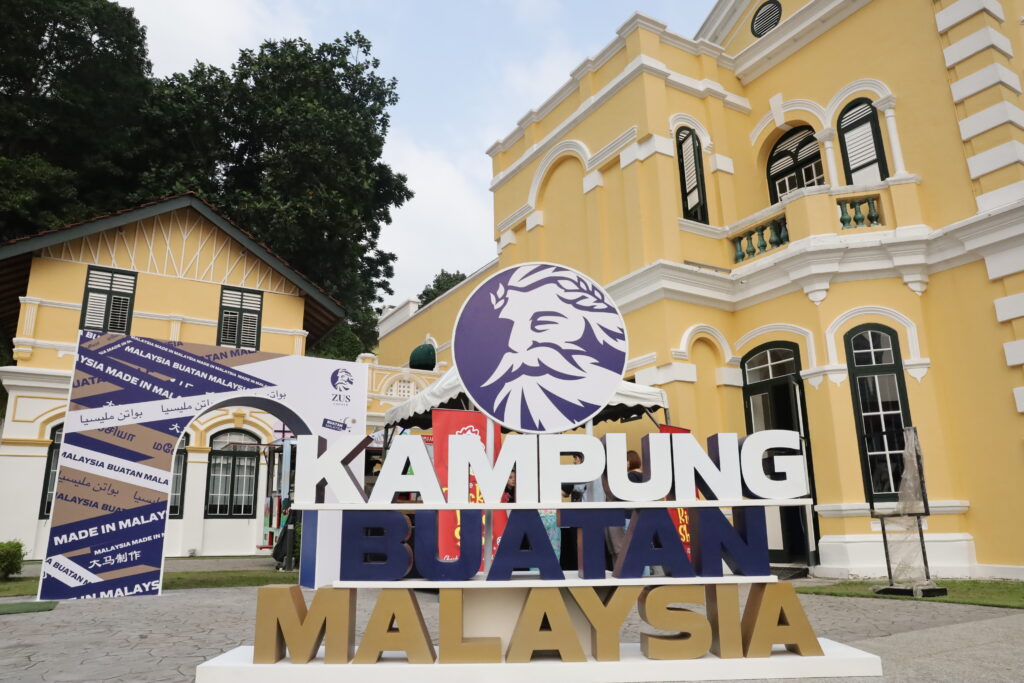 "Kampung Buatan Malaysia" is an integral component of the broader story known as ZUS Coffee's "Buatan Malaysia" campaign. This campaign's objective is to confront misunderstandings and advocate for the genuine quality of products originating from Malaysia.
Consequently, ZUS Coffee aspires that through this campaign, they can actively contribute to a collective vision of a future where Malaysia is acknowledged for its inherent promise and potential.
The atmosphere will be saturated with the alluring fragrance of coffee and the pleasant backdrop of community conversations. It goes beyond being a mere event; it presents an immersive journey — an emblem of unity and a source of pride for products originating from Malaysia.
Anticipated Highlights Of ZUS Coffee's "Kampung Buatan Malaysia"
1. Lorong Makan ZUS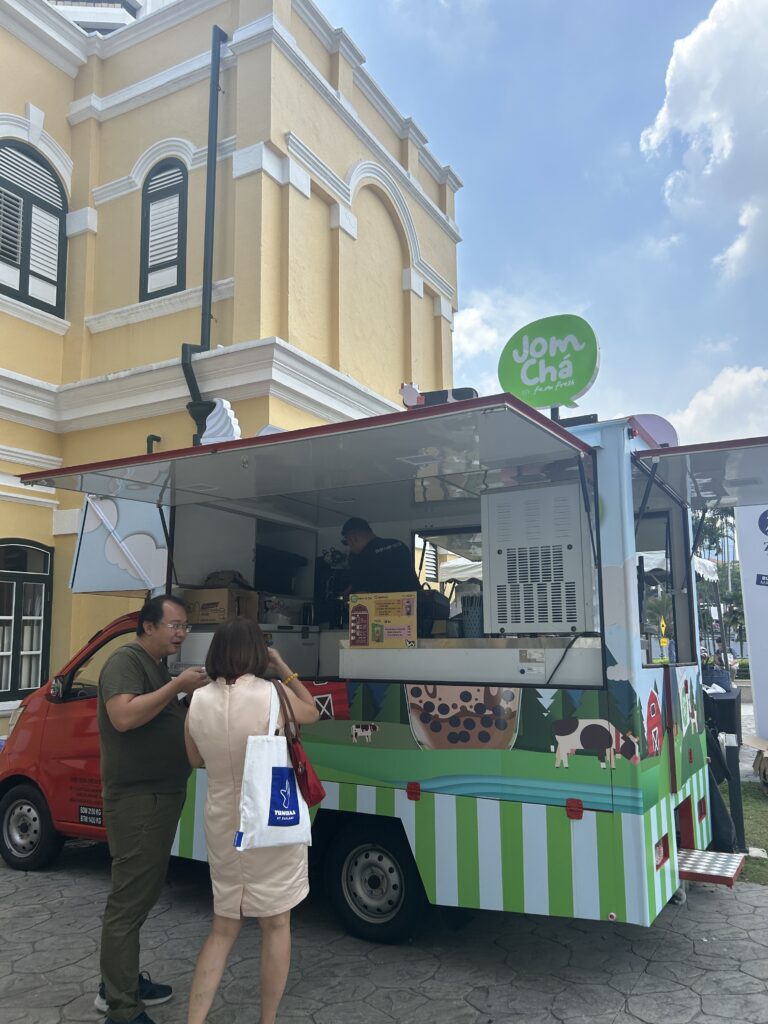 As guests make their way to the renowned Rumah Tangsi, they will initially be welcomed by the delightful fragrances wafting from Lorong Makan ZUS, conveniently located just outside. Here, food enthusiasts can embark on a culinary journey featuring an array of delectable specialties, representing both local and international flavors, thoughtfully curated by local brands.
2. Pasar ZUS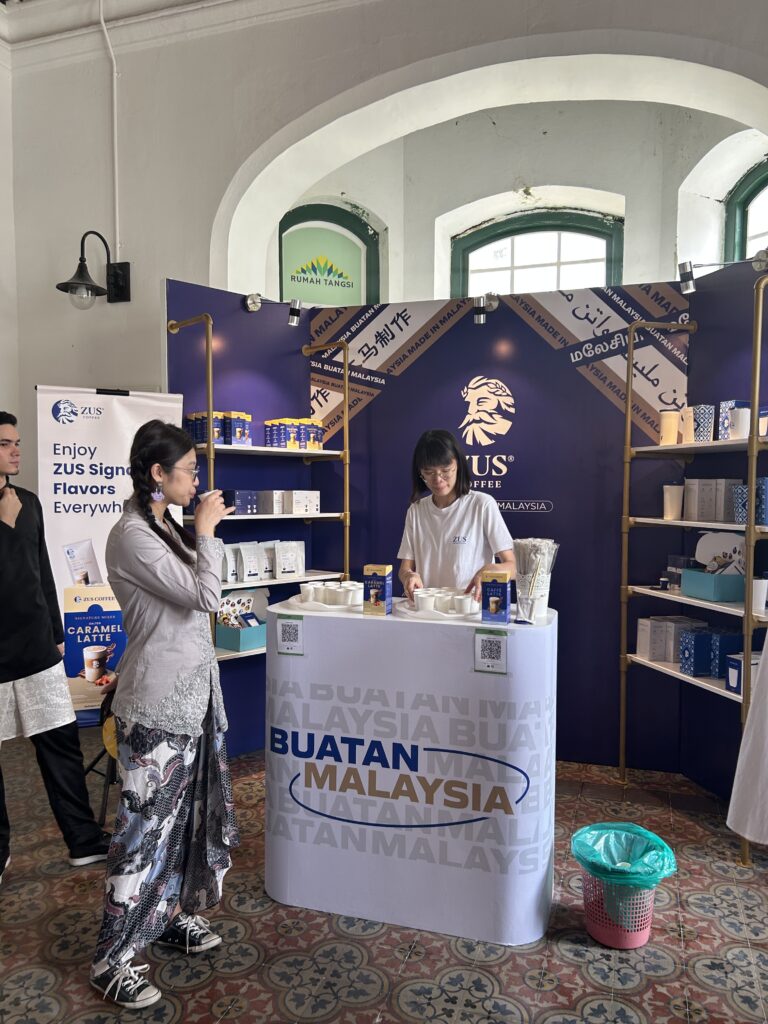 Upon entering, visitors will step into Pasar ZUS, an expansive marketplace spanning both the ground and first floors. This marketplace serves as a canvas for local brands to proudly showcase their distinctive products. At "Kampung Buatan Malaysia", each corner and every vendor's stall serves as a narrative, a testament to the aspirations and endeavors of Malaysians who dared to envision and construct their dreams.
3. The Time Tunnel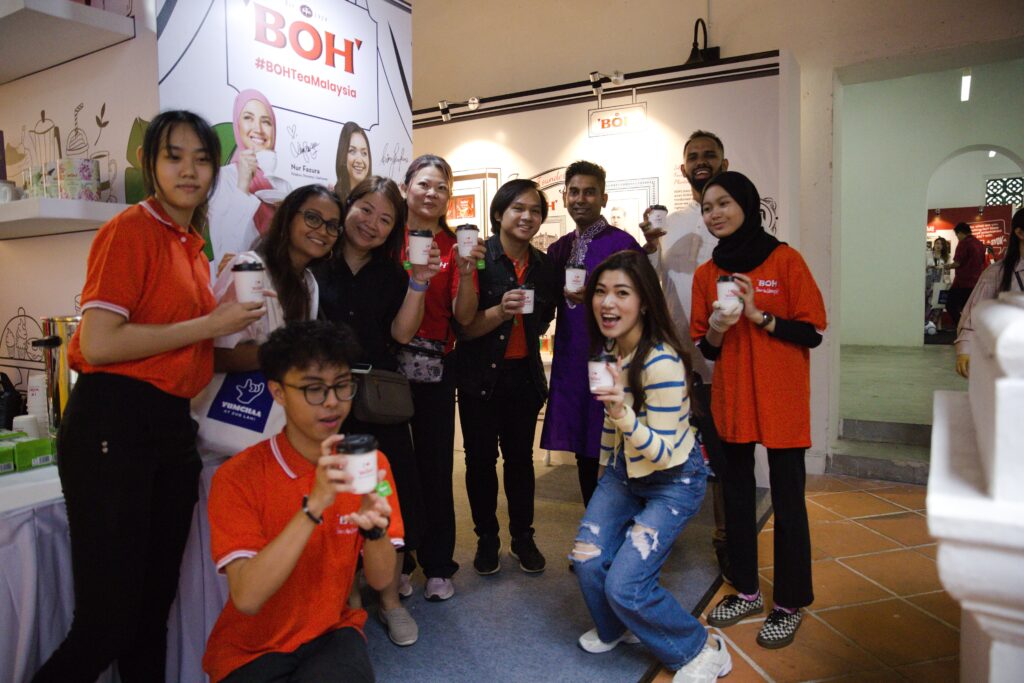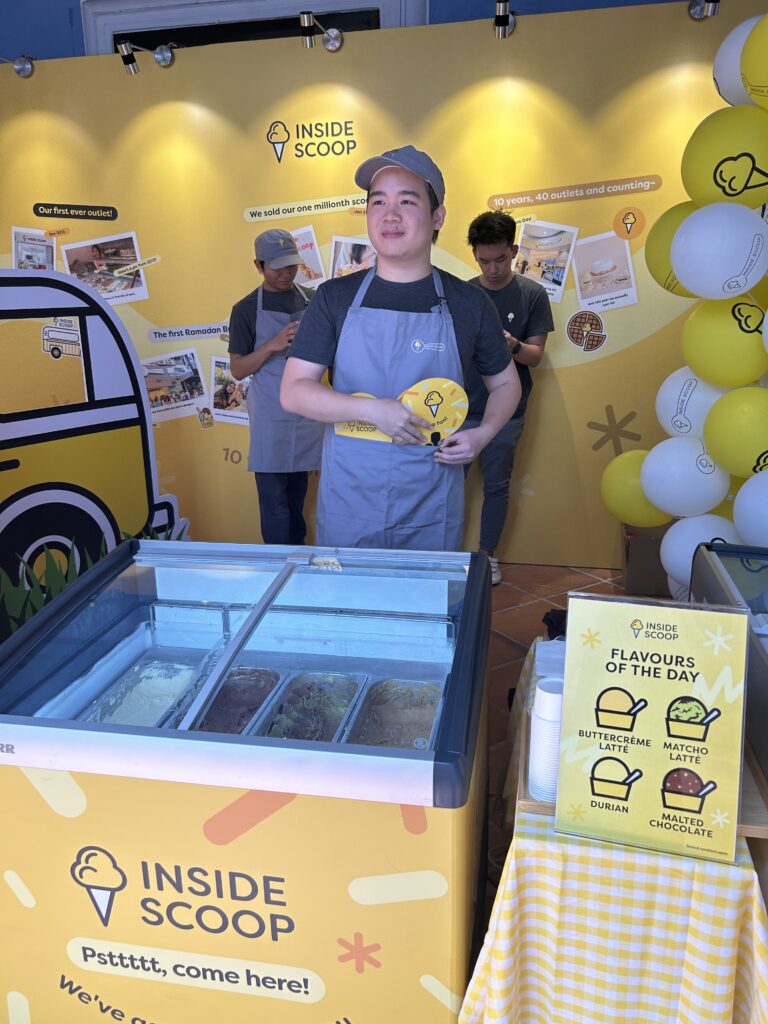 The Time Tunnel serves as a platform to not only showcase the evolution of ZUS Coffee but also to spotlight their cherished allies: BOH, Inside Scoop, Julie's, and Farm Fresh. These partners, whose humble beginnings parallel those of ZUS Coffee, have joined hands with the brand to craft the products that have become dear to Malaysians.
Within the Time Tunnel, one can witness not only the commitment of Malaysians to their homegrown brands but also the potent synergy and shared triumph in creating beloved Malaysian products.
Within the collaborative efforts of the "Buatan Malaysia" campaign, partners like BOH for the Tarik Series and Inside Scoop for a limited edition ice cream inspired by ZUS Coffee's beverages also take center stage. These alliances underscore the remarkable achievements that can be attained when Malaysian brands unite and collaborate toward a common objective.
4. Vibrant Performances & Cultural Treasures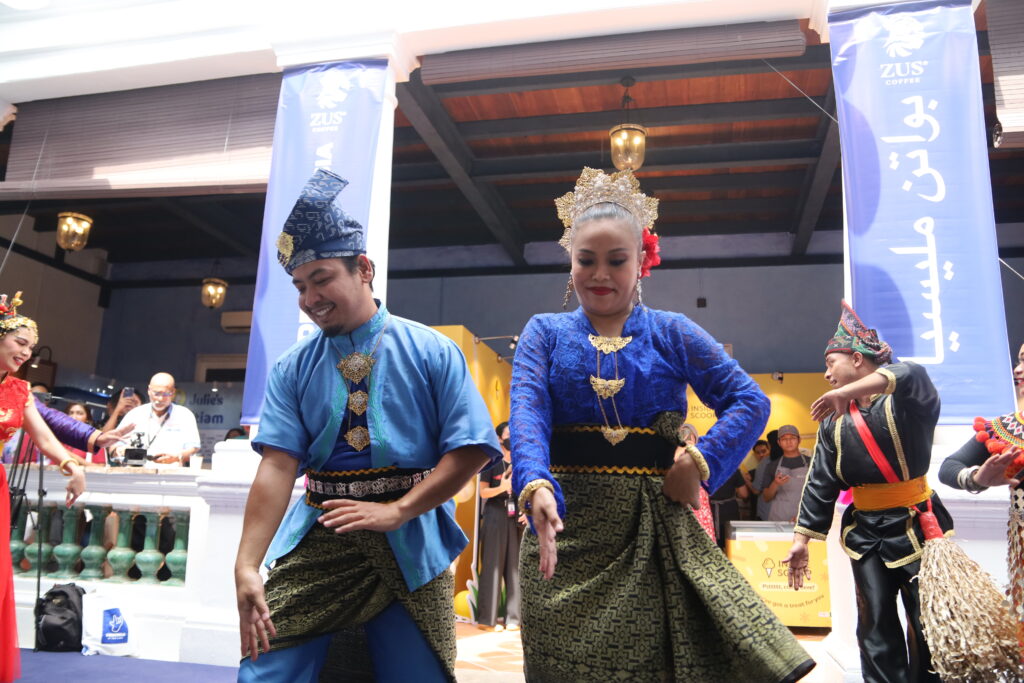 Attendees can anticipate captivating performances by renowned local talents like Syamel, Kaka Azraff, and Andi Bernadee. Furthermore, the event will provide a captivating glimpse into Malaysia's cultural heritage through a mesmerizing Tarian Muhibbah performance.
ZUS Coffee's Captivating Video Embraces Malaysian-Made Pride
In an effort to vividly encapsulate the essence and message behind the "Buatan Malaysia" campaign, ZUS Coffee has meticulously produced a compelling campaign video titled "ZUS Coffee On Trial: Buatan Malaysia?". This engaging video spotlights well-known personalities like comedians Kavin Jay and Ryan Howlett, entrepreneur Arieff Yong, and beloved local brands such as Farm Fresh, Inside Scoop, BOH, and Julie's, collectively demonstrating a deep sense of pride in all things made in Malaysia.
Check out the "ZUS Coffee On Trial: Buatan Malaysia?" here:
The New ZUS Coffee's Latest Innovation The "Tarik Series"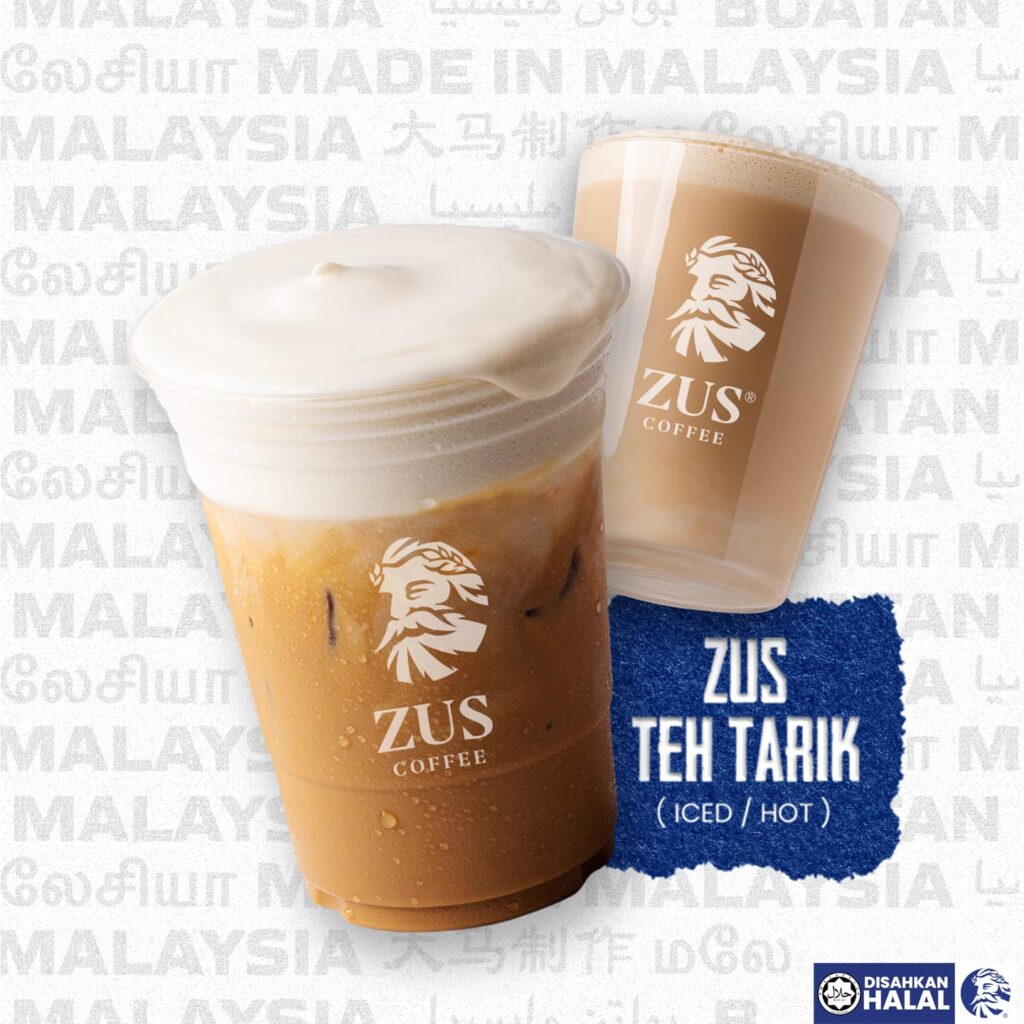 At the same time, the scent of ZUS Coffee's most recent creation, the "Tarik Series," permeates the surroundings. Paying homage to the cherished Malaysian Teh Tarik, this series symbolizes the nation's ingenuity and progress. It's a flavor that resonates with all Malaysians, infused with the velvety smoothness of ZUS Coffee's distinctive Velvet Crème. This delightful blend is a reflection of Malaysia's essence — a nation with a diverse heritage that consistently redefines its path forward.
Be a part of the Kampung Buatan Malaysia experience and join ZUS Coffee in commemorating the rich tapestry of Malaysian heritage, embracing innovation, and recognizing the united strength of our local brands. Together, let's take pleasure in, relish, and enhance the story of products proudly crafted in Malaysia.
For more information, kindly visit ZUS Coffee's official website and Facebook page.