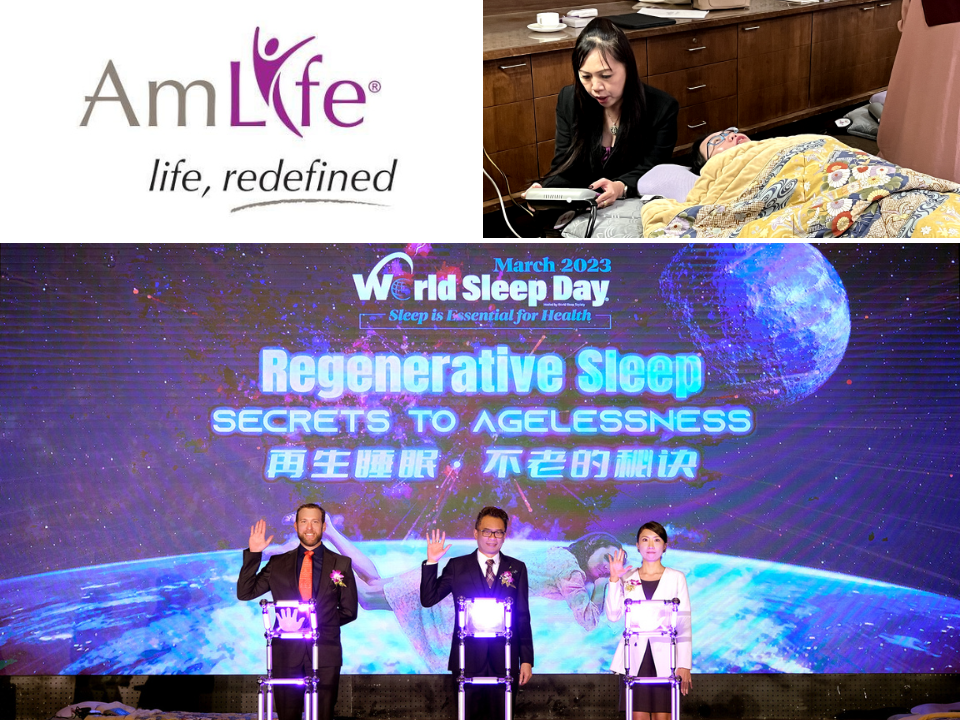 AmLife International Sdn. Bhd. returned with its World Sleep Day (17 March) initiative to address increasing sleep issues via its regional sleep health showcase. Let's learn more about this initiative, its objectives, and not to forget, AmLife DeepZleep – AmSonic technology.
World Sleep Day (WSD) 2023 With AmLife's International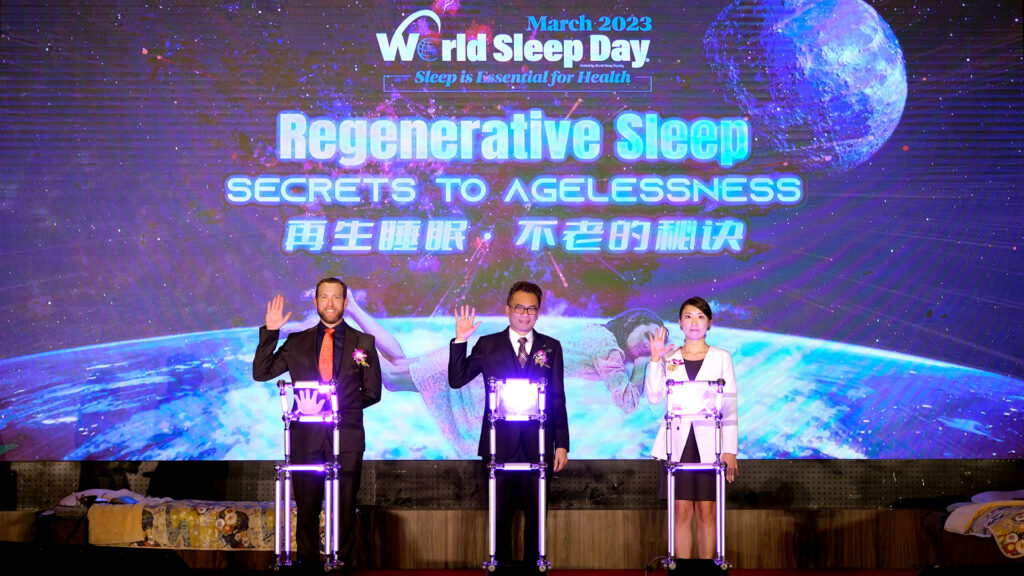 Due to many factors including Covid-19 pandemic, one's sleep quality has shifted and caused both short and long term side effects with 40% of people reported having difficulties sleeping during the pandemic and 31% of people suffering from post-COVID disrupted sleep.
According to a report from Asian Journal of Medicine and Health Sciences, statistics showed 9 out of 10 Malaysians experienced some level of insomnia and have one or more kinds of sleeping problems.
Aims & Objectives
Staying true to its tagline, "Life, Redefined," AmLife spearheaded the WSD movement to help Malaysians achieve better sleep, hence improving health and enabling them to live life to their fullest.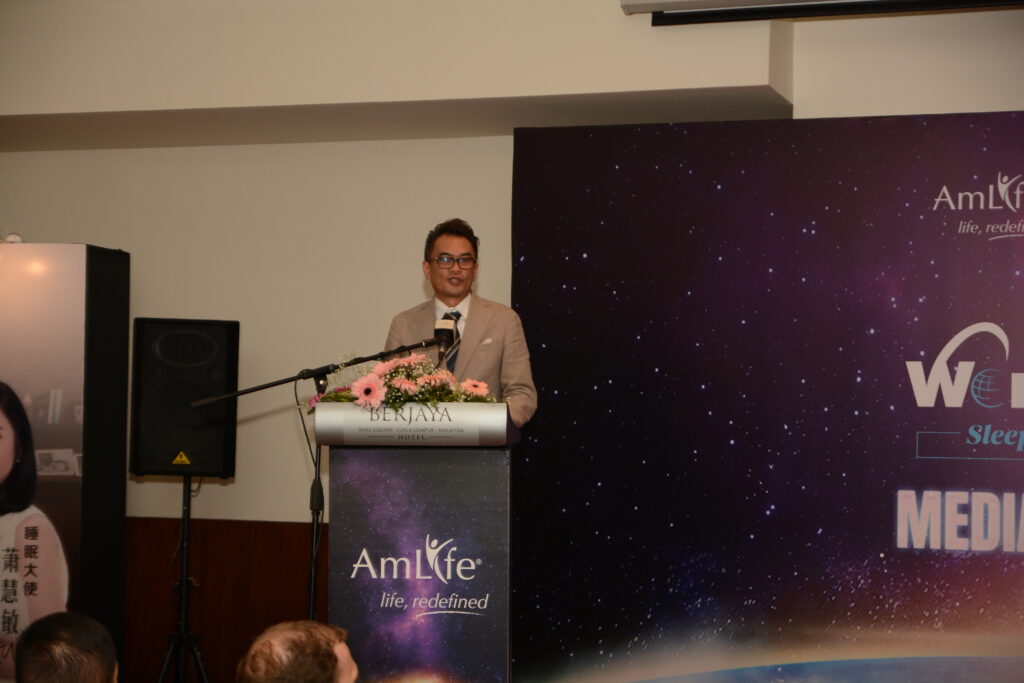 Explaining more about the effects of sleep disorders which includes Alzheimer's, Mr. Lew Mun Yee, Founder & President of AmLife said:
Over time, lack of good sleep can lead to degenerative diseases. Scientific studies pointed out that sleep is the best way to boost your immune system and reduce your risk from virus infection! Sleep and aging are inter-connected as sleep disorders impact the body and immunity and overall functions and immunity, and accelerates aging.

Mr. Lew Mun Yee, Founder & President of AmLife
Theme: Sleep is Essential for Health
This year marks the 8th year AmLife is organising the World Sleep Day sleep health showcase with long-time collaborator World Sleep Society and partner of three years, Taiwan Sleep Care Association (TSCA) under the theme "Sleep is Essential for Health".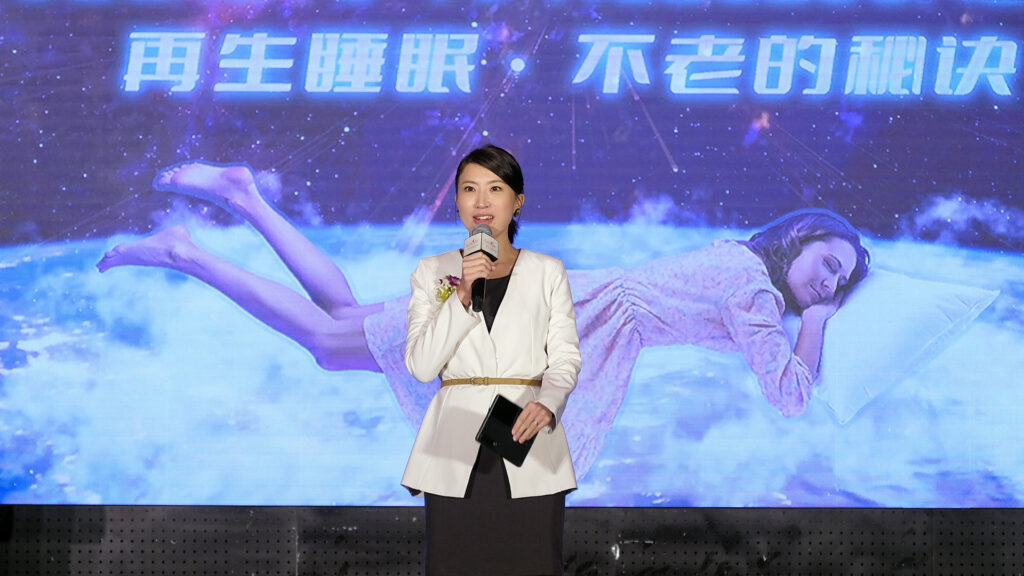 Plus, they also announced that this years' AmLife World Sleep Day ambassador is Hui Mei, a celebrity and TV host.
"Sleep Better With AmLife" CSR Campaign
During the event, AmLife launched the "Sleep Better with AmLife" CSR campaign which aims to capture Malaysians' most common sleeping issues. Several lifestyle influencers will invite "sleep stories" from their readers and winning entries will be entitled to epigenetic test and professional medical consultation accordingly.
AmLife DeepZleep – AmSonic Technology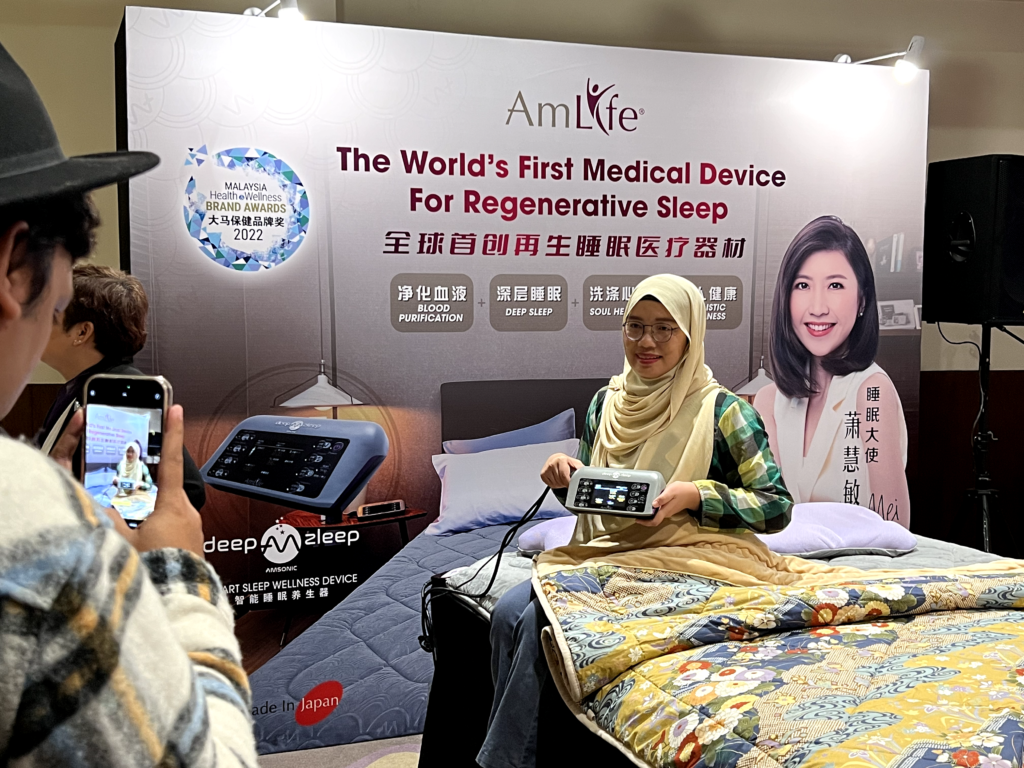 At the event, AmLife also rolled out its new and revolutionary AmLife DeepZleep – AmSonic – a unique regenerative sleep technology from Japan. This device provides three types of revolutionary therapy concepts comprising Electric Potential Therapy, AmSonic Frequency Therapy and Thermal Therapy.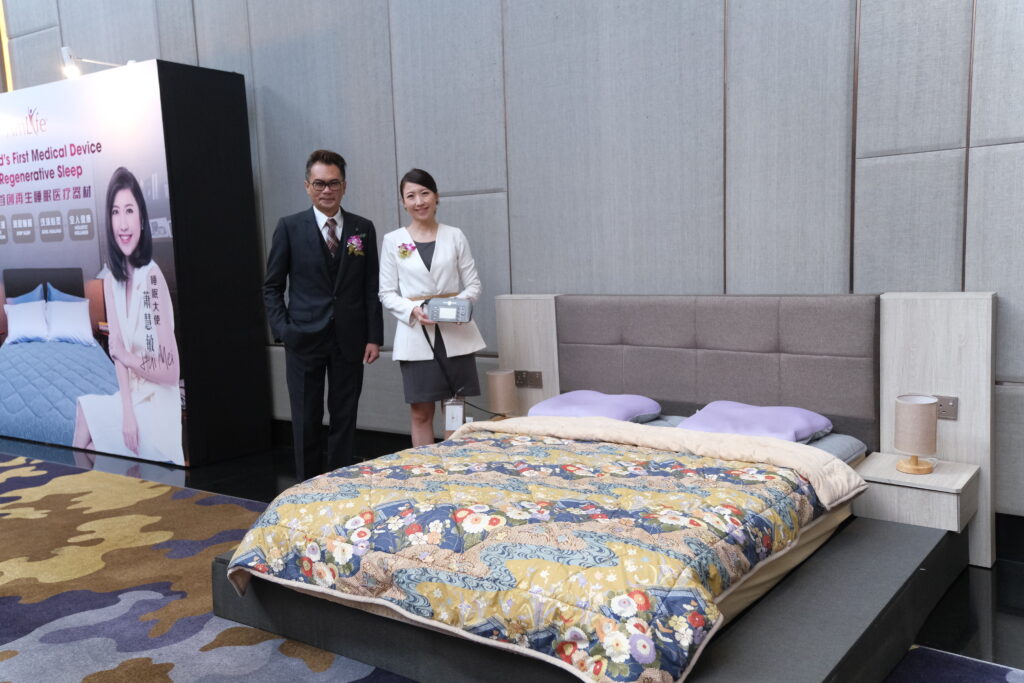 This combination of therapies provide the world's first regenerative sleep for all-rounded physical and spiritual wellbeing which let you recharge your health while you are sleeping.
Mr. Lew Mun Yee, Founder & President of AmLife said:
This breakthrough treatment helps more people to delay aging and reduces diseases to enable all to enjoy a quality life. With stem cell therapy, one can grow older but still remain strong as the human body is fundamentally made up of cells; hence the consistent regeneration of new cells help with the anti-aging process.

Mr. Lew Mun Yee, Founder & President of AmLife
AlphaCelle, AmLife's Clinic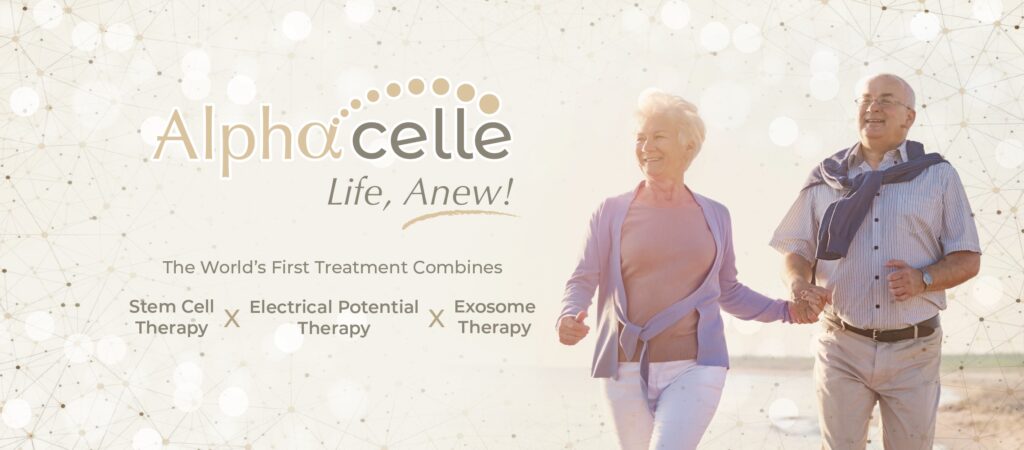 AmLife's latest endeavour, AlphaCelle, the first clinic to integrate stem cells, high electric potential, and exosomes for a comprehensive regenerative treatment to help more people delay aging, reduce diseases, and live a good quality life in old age.
Mr. Lew added:
Our mission is to popularize stem cell therapy for all and allowing more and more people to have stem cell therapy and move towards a new and happy life.

Mr. Lew Mun Yee, Founder & President of AmLife
For more information about AmLife and their World Sleep Day 2023 "Sleep Better With AmLife" CSR Campaign, kindly visit their official website & Facebook.
More to read on nation: