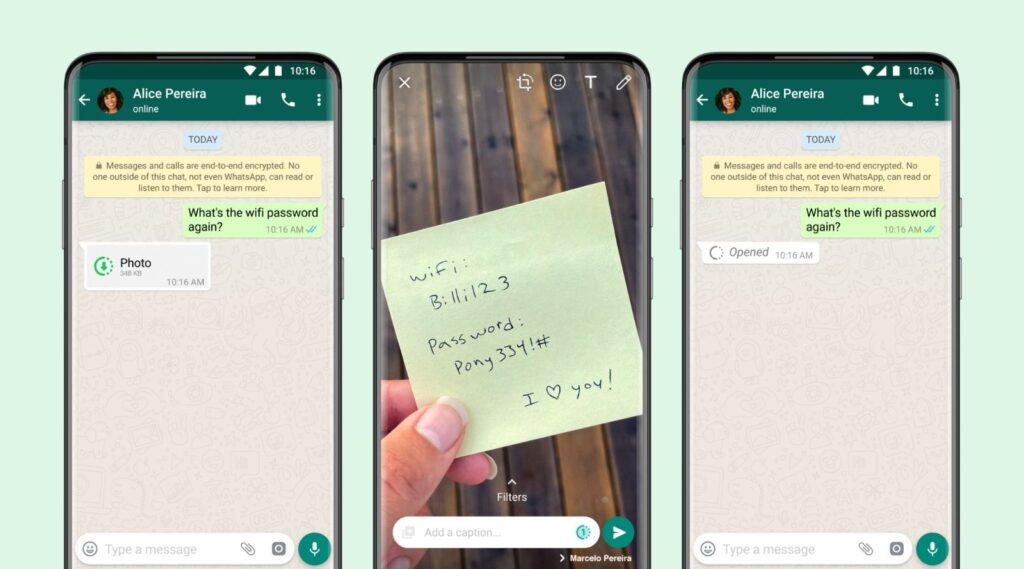 WhatsApp officially launches the disappearing photo and video feature 'View Once' on the messaging platform. The View Once feature allows users to send photos and videos that can only be viewed once on the platform. To be clear, the photo or video will disappear after the recipient opens it once. This is a feature widely used on other social media platforms like Snapchat and Instagram.
According to WhatsApp, the launch of View Once will help users to save up spaces in their camera roll and give users more control over their privacy.
A case example given by WhatsApp is users can send someone their WiFi password without worrying about them sharing it out. This is possible because recipients will not be able to save, forward, or share the media received through the View Once feature.
Additionally, photos and videos sent through the feature can remain unopened for 14 days until it automatically expires from the chat. However, users can restore the unopened media through the backup option. The backup will only work for unopened media files.
For safety and security purposes, WhatsApp will be able to see the photo or video you sent if the recipient reported the message. So, be mindful to not send any sensitive and inappropriate content.
How to use the View Once feature?
To send out a View Once photo or video, you just have to:
Enter a chat room.
Tap on Camera OR select an existing media from Gallery.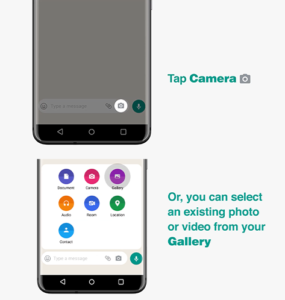 3. Tap the View Once icon.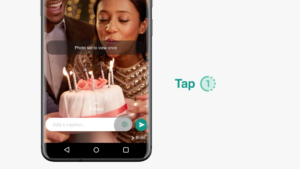 4. Send it out.
Once the recipient opened the media, you will see an Opened receipt in the chat.
For more information, please visit WhatsApp.