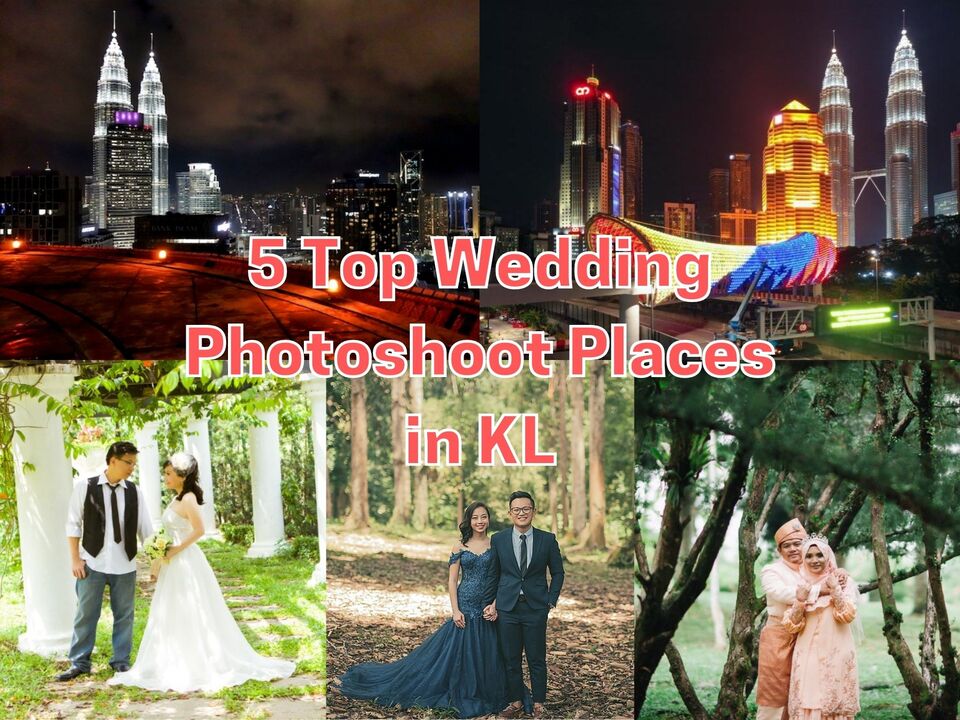 One of the most grueling aspects of planning a wedding is choosing places to have the pre- or post-photoshoot: can't be too popular or crowded, can't be too out-of-the-way to travel to, must be absolutely right for you and your soon-to-be spouse!
Hence, we've compiled a list of some of the most picturesque places in Kuala Lumpur (KL) for wedding photoshoots that fully capture how much love is in the air!
5 Top Wedding Photoshoot Places in KL
Perdana Botanical Garden / Lake Gardens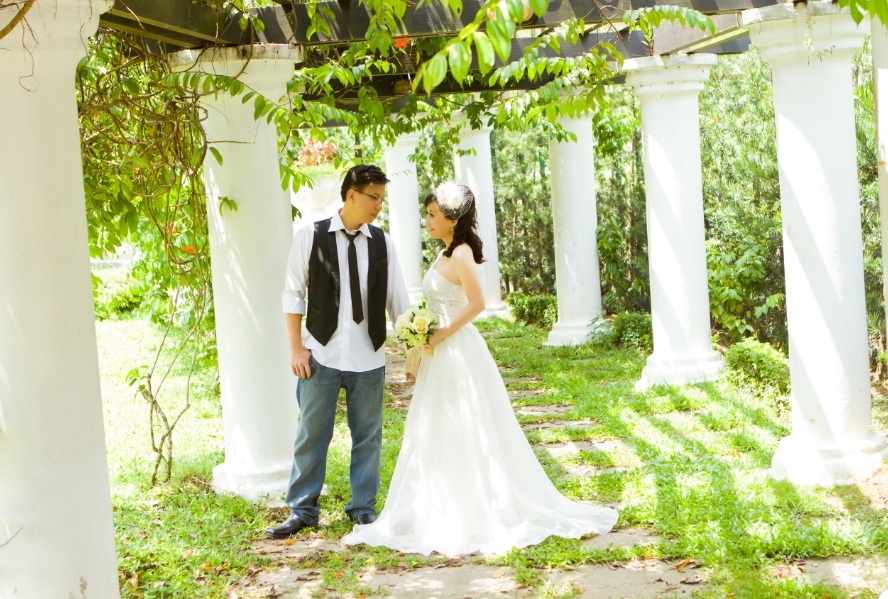 Image via Wedding Research Malaysia
Recognized as one of KL's remaining green lungs, the garden is strategically located at its heart. While lush greenery – such as forest trees and flowering bushes – covers the area, wooden structures make perfect places for photos: Laman Perdana, Deer Park, Hibiscus Garden, Sunken Garden, and more. Hence, one of the best wedding photoshoot places with a well-balanced mix of nature within city life!
Location: Jalan Kebun Bunga, Tasik Perdana, 55100 Kuala Lumpur, Wilayah Persekutuan Kuala Lumpur
Website: Perdana Botanical Garden Kuala Lumpur
Facebook: @PerdanaBotanicalGarden
Forest Research Institute Malaysia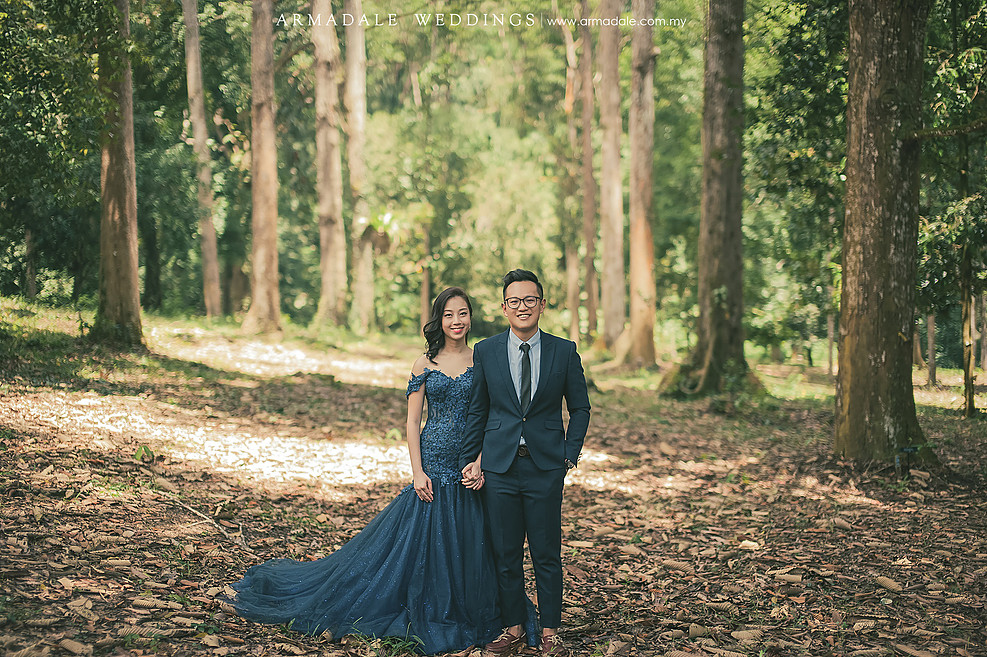 Image via Wedding Research Malaysia
Adjacent to the nearby Bukit Lagong Forest Reserve, the award-winning heritage site spans masses of green forestland. Possible photoshoot sites include the Forest Skywalk and Kepong Botanic Gardens. Although a number of attractions are currently closed until the end of this year, this makes the site one of the wedding photoshoot places to keep a close eye on for next year!
Location: Jalan Frim, Institut Penyelidikan Perhutanan Malaysia, 52109 Kuala Lumpur, Selangor
Website: Official Website, Forest Research Institute Malaysia, Ministry of Energy and Natural Resources
Saloma Link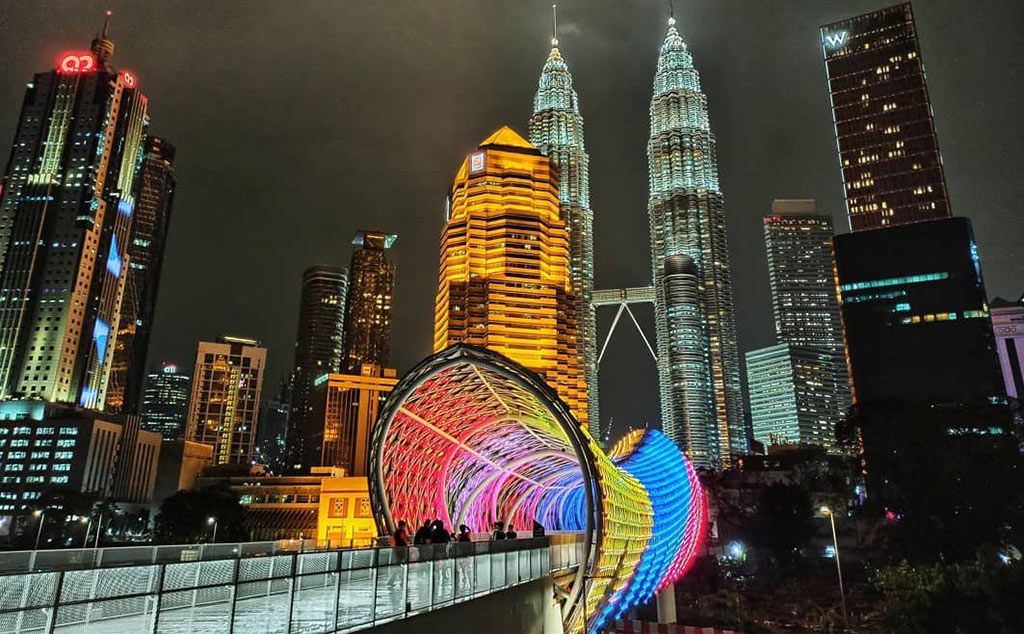 Image via Nocturnal
Also known as Pintasan Saloma, it reduces the overall time to cross the Alkeh highway and Klang Rivers to less than 10 minutes. The bridge is more splendid at night when it lights up KL in bright colors; it also offers a fantastic view of the Petronas Twin Towers. Another spot for a wedding photoshoot, KLCC Park, is just located 7 minutes away – two birds with one stone!
Location: Saloma, Between and Lorong, Lorong Raja Muda Musa 3, Kampung Baru, 50300 Kuala Lumpur, Federal Territory of Kuala Lumpur
Heli Lounge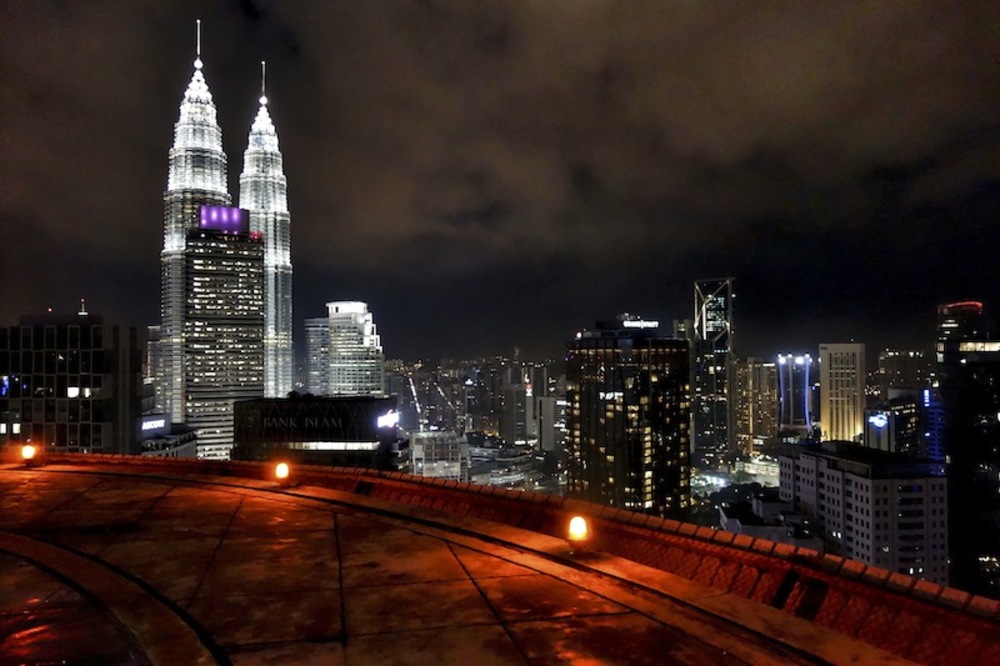 Image via globusliebe
Aiming to take the high road instead of going low? Look upwards to the Heli Lounge Bar! Breath-taking both day and night, this helipad offers a 360-degree view of KLCC: evening sunsets, the city skyline, KL Tower, and the iconic Petronas Twin Towers. Aside from the alcoholic cocktails, the bar is worth checking out as well, decorated accordingly to an aviation theme.
Location: 34 Menara KH, Jln Sultan Ismail, Bukit Bintang, 50450, Wilayah Persekutuan Kuala Lumpur
Facebook: @helipadbar
Instagram: @helipadkl
Taman Tasik Titiwangsa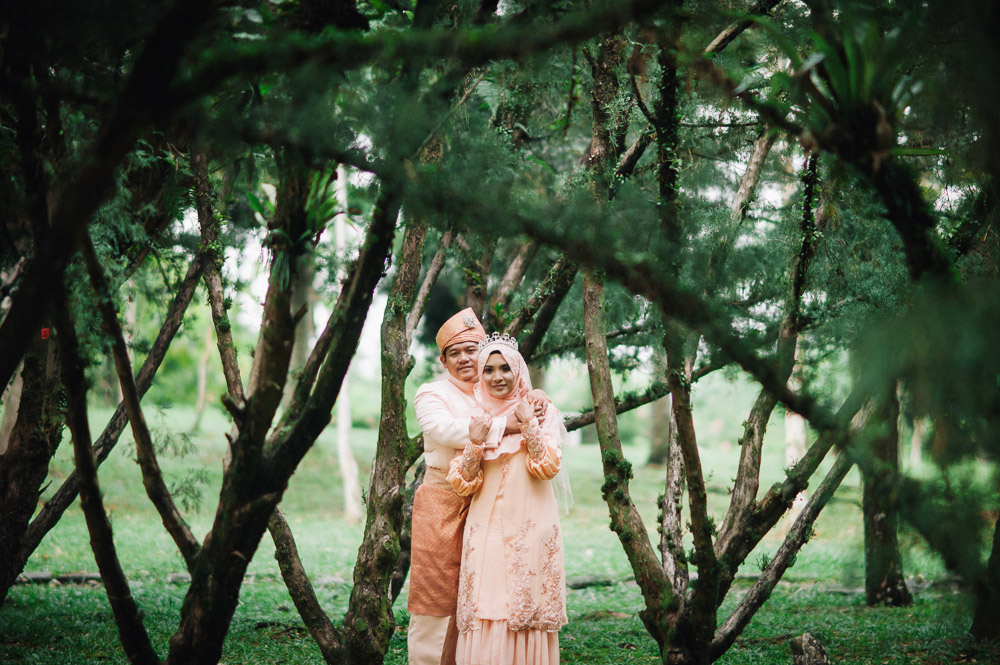 Image via Acaiijawe Photography
Covering a large 114 acres and located just 3 km from KLCC, this recreational park is wide, spacious, and calming. Thus, the area provides a great view of KL, the serene lake, and the expansive sky for an amazing wedding photoshoot backdrop. A series of geometric structures located within also makes for interesting pictures: the walkway lined with black, square frames and a cocoon-like cage.
Location: Tasik, Titiwangsa, 53200 Kuala Lumpur
Website: Titwangsa Park – Official Portal Visit Kuala Lumpur
In conclusion: we hope you love and cherish these places in KL to have and hold from this day forward!
Not getting married any time soon? You're not left out: here are some travel ideas just for you: