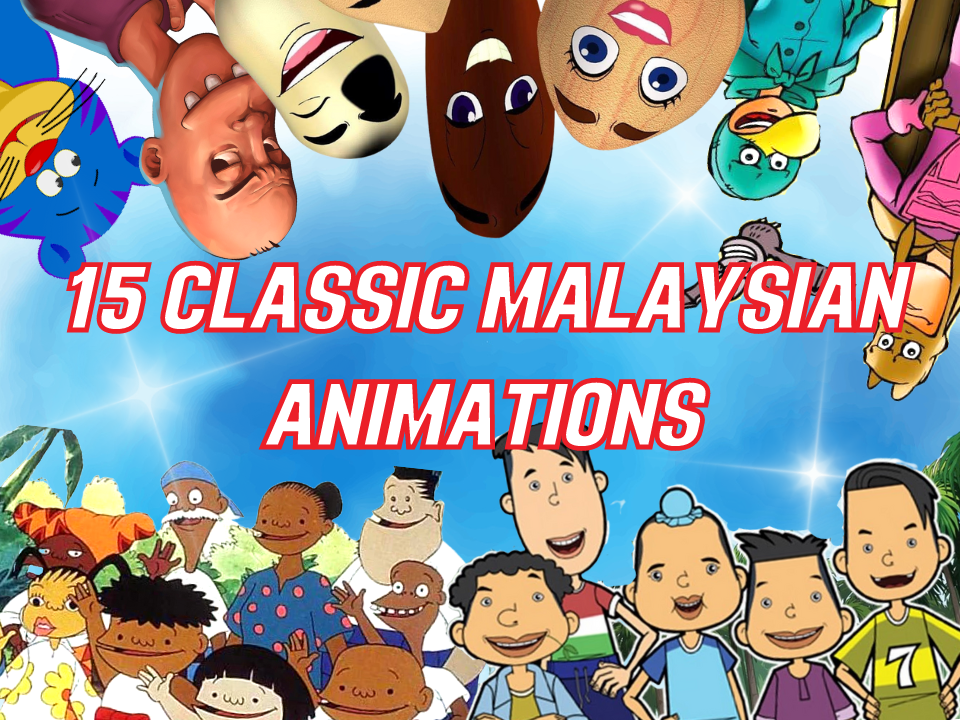 Growing up, cartoons will always be the choice of entertainment. The excitement of waiting in front of the television to watch a cartoon while eating Malaysian childhood snacks could never be forgotten. So here are 15 classic Malaysian animations for you to feel young again.
15 Classic Malaysian Animations
1. Bola Kampung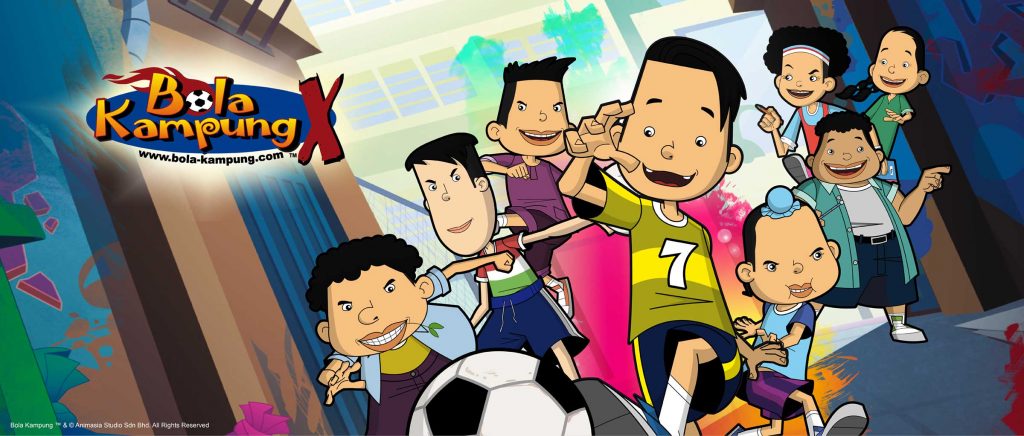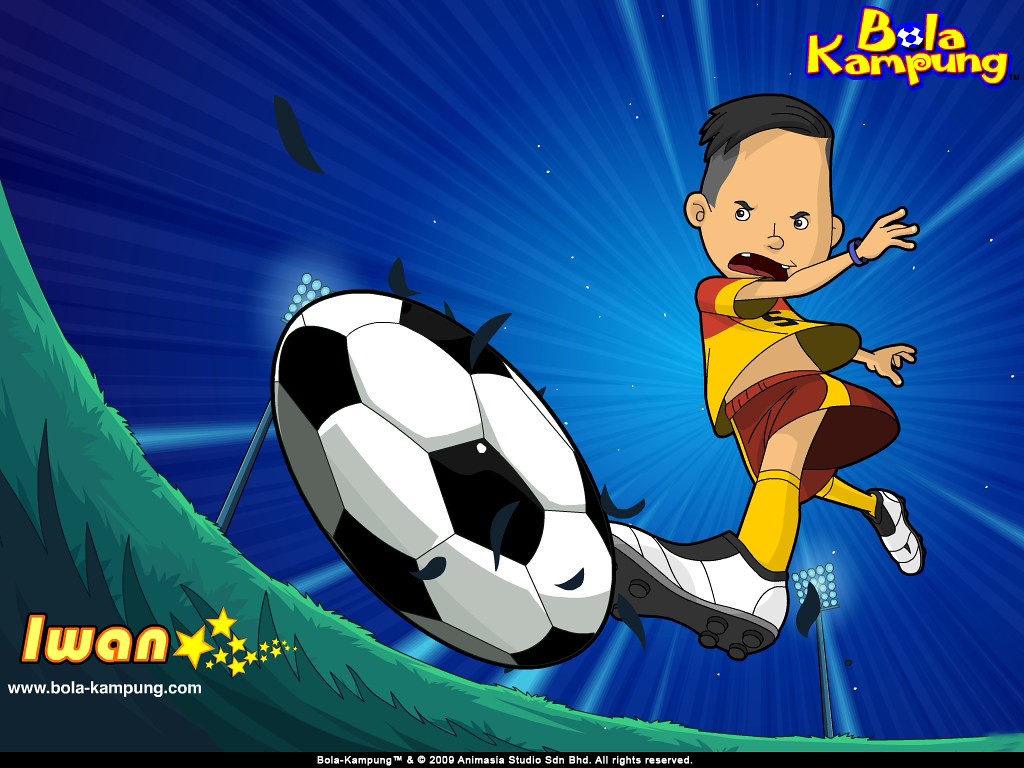 Bola Kampung is a classic Malaysian animation that aired from 2006 until 2010 on TV2. This cartoon is set in a group of young Kampung boys who have a passion and love for football and decide to join their school football team.
This cartoon has been the inspiration of young children to play football and even though it focuses on football, it also highlights moral values along the way.
The most memorable episode that shows the dedication of these Kampung boys is during Season 1, Episode 13, they succeeded in winning against their opponents even though the opponent team was in the lead.
2. Kacang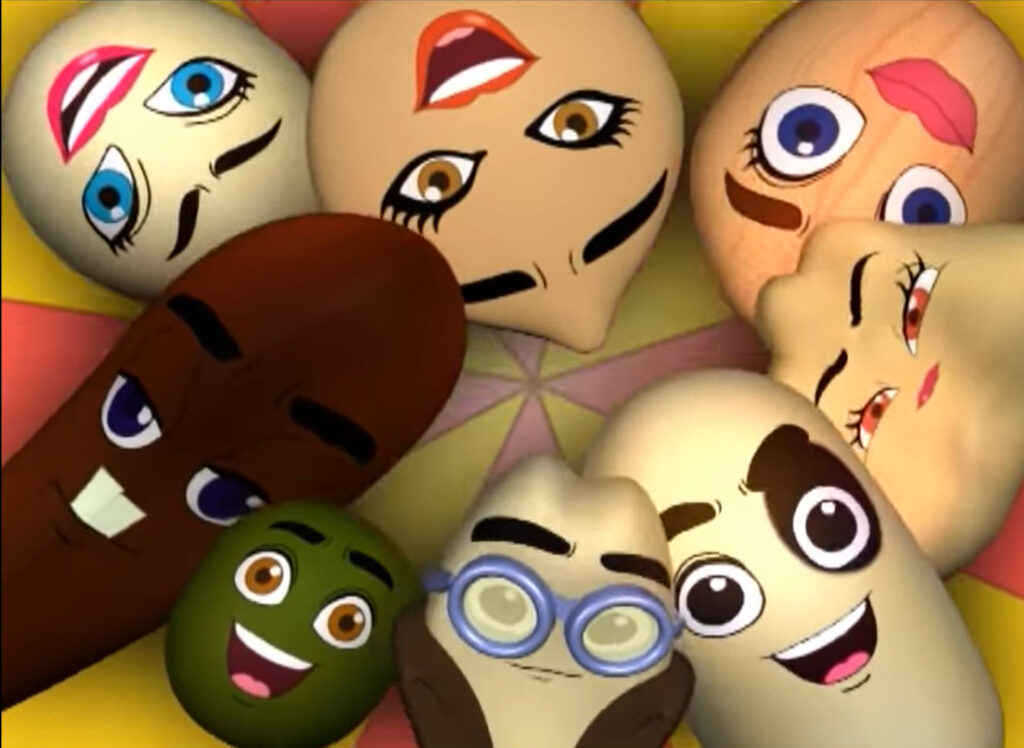 Talking and singing beans sound interesting, right? Kacang is a well-known classic animation show that conveys lessons and moral values through various beans talking to each other. Kacang started airing in 2004 on TV1 channel, but they rarely aired it.
Watching Kacang lets you see their point of view instead of the usual human point of view.
The best episode of Kacang will probably be when the setting of the animation is different from their usual house. In this episode, they go out of their house and got lost while travelling.
3. Abang Sidi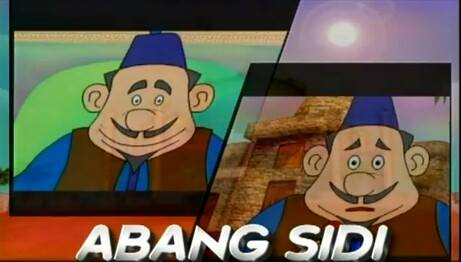 Abang Sidi is one of the most anticipated shows that children will wait for during Ramadan. This classic Malaysian animation started to air in 2002, but it has stopped airing now.
Abang Sidi is an Islamic show that starts with a story and ends with valuable moral values and lessons that are suitable for kids to learn in their life. Here is one of the episodes where there are so many moral values that are shown for the kids to apply in their life:
4. Alif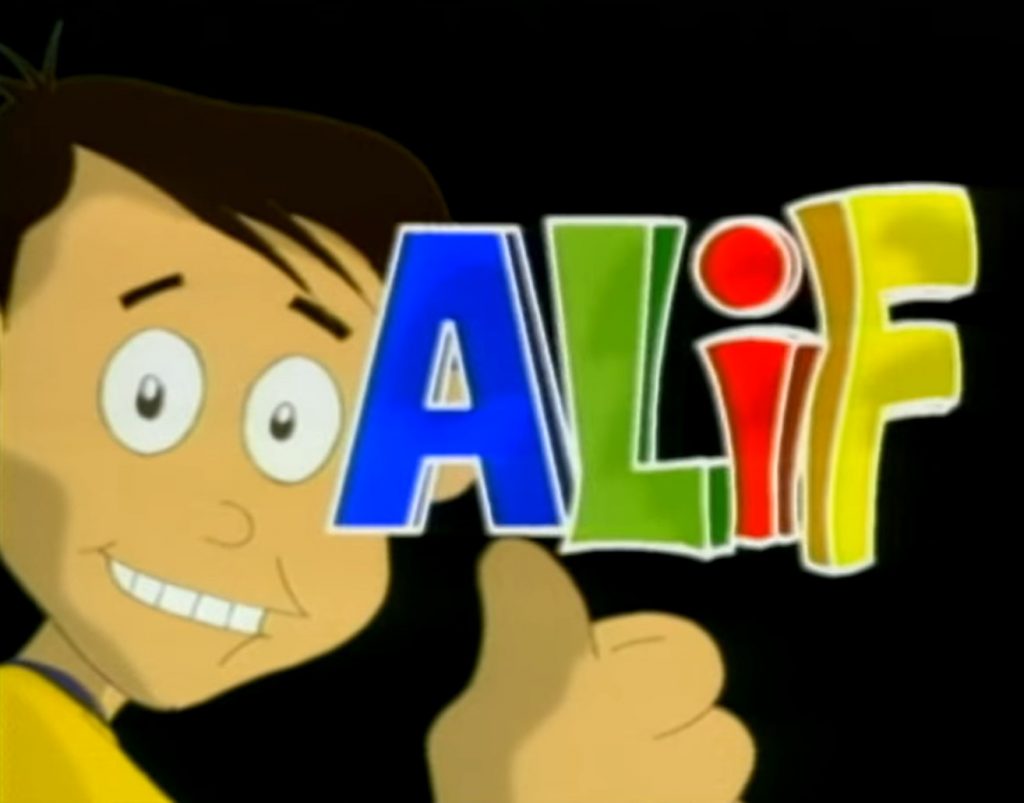 This is a classic Malaysia animation that revolves around Alif, a young playful boy who is still in primary school and always gets into trouble with his friends. This animation started to broadcast on Astro Ria and RTM channels during the year 2001.
Unfortunately, Alif's episodes are no longer aired on television and there are not many videos of the cartoon. But here is a compilation of the best scene of the Alif series that shows Alif learns his lesson by making mistakes.
5. Anak-Anak Sidek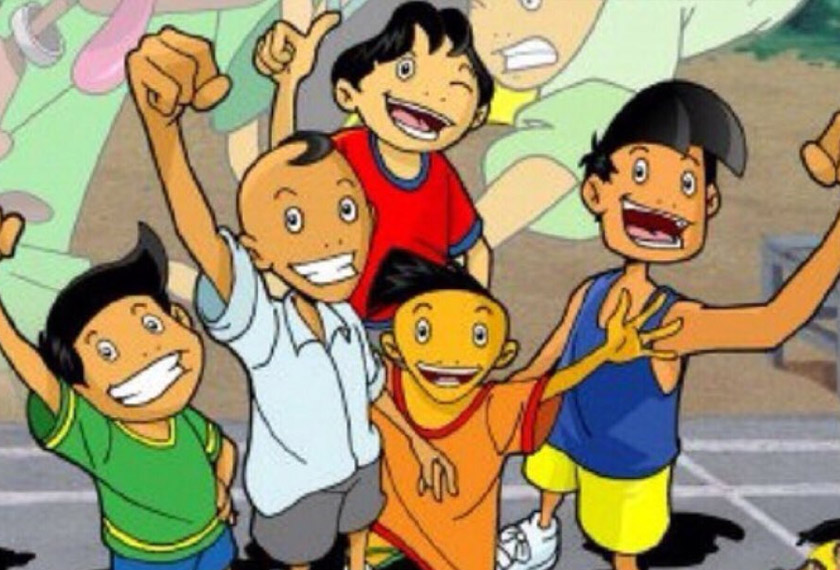 The name Sidek sounds familiar, right? If your answer is yes, then you are right. Anak-Anak Sidek is the story of the Sidek brothers before becoming the icon of badminton. All the episodes that are animated are memories that happened in the private life of these brothers.
This classic Malaysian animation was aired from 1999 until 2003 with only three seasons and 39 episodes, and it is the first Malaysian animation series about badminton ever created.
The most exciting scene about Anak-Anak Sidek is the talking objects at the beginning and the end of every episode. The talking things are all related to a sport, yes, badminton. There are talking badminton court, racket, shuttlecock, and even the umpire chair, all of them are talking about the Sidek brothers by telling stories about them to each other.
6. Frootees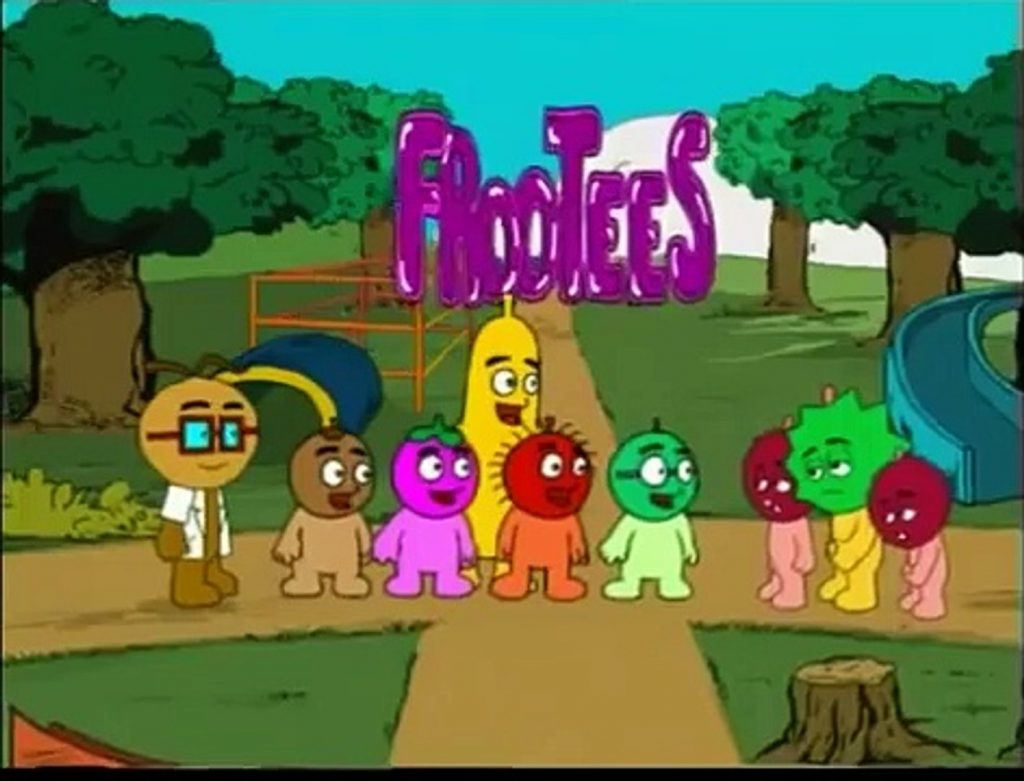 Who would have thought there was an animation that focuses on fruits? Frootees is a classic Malaysian animation that was aired in 1998. This animation's main characters are all Malaysian local fruits such as Banana, Durian, Mangosteen, Rambutan, Duku, Pulasan, and Lime.
There are not many videos to show regarding Frootees because it was rarely aired on television in the past, but most of the children will be excited to watch the show to find out what trouble will Durian and Pulasan do to the other local fruits.
7. Silat Legenda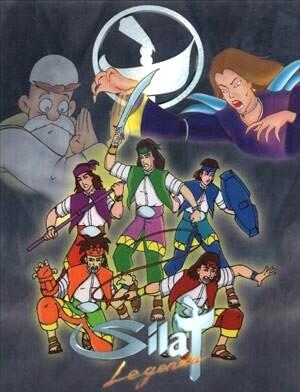 This is one of the famous classic Malaysian film animations. It was aired during the year 1998, and it uses a futuristic concept that was something unusual during that time.
Silat Legenda is a story of 5 young boys, Tuah, Jebat, Lekiu, Lekir, and Kasturi on a journey of finding magical weapons to fight against an evil sorcerer.
This film was not only admired by children but also adults because of the animation and the Silat fighting scenes in the film. Silat is a part of the Malay culture, so it's not a surprise when even adults would watch it together with their children.
8. Sang Wira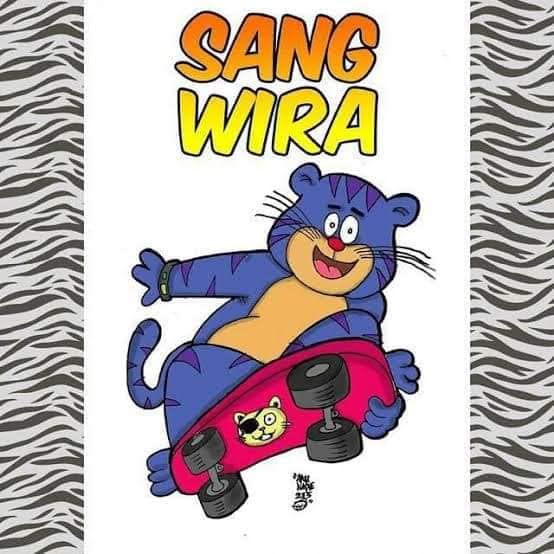 These classic Malaysian animations will make a grown-up excited to see cartoons again. Sang Wira is an animation from the year 1997, but it stopped during the year of 1999. However, this series was well-accepted to the point it has three seasons.
The unique thing about Sang Wira is it holds to the concept of Sang Wira saving the world, not only Malaysia. This concept has brought exposure to children in the past regarding the world outside of where they live.
But, the real reason why children would sit in front of the television for Sang Wira is for the intro song and the animation of Sang Wira flying vehicles just excites them to see more.
9. Kampong Boy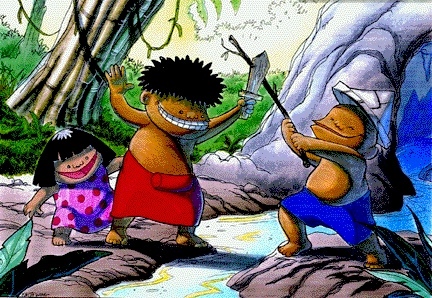 Kampong Boy is not only a comic but also a classic Malaysian Animation. Kampong Boy is the story of Mat, a young kampong boy who spends his day with adventurous activities in his hometown.
This animation started to air on television on 14 September 1999, and it ended after two seasons and 29 episodes on 12 September 2000.
The best episode of Kampong boy is the episode where Mat met with a genie. This specific episode gives out an Alice in Wonderland and Aladdin vibe. It's the perfect dose of fantasy with a Malaysian setting.
10. Keluang Man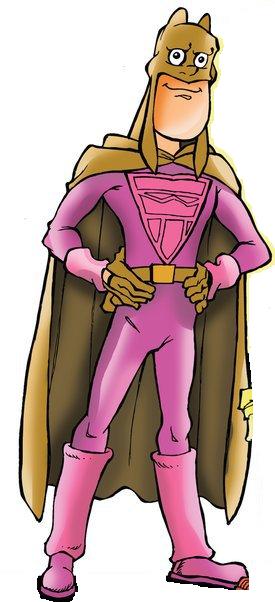 One of the famous classic Malaysian animations in the 90s, is the superhero television series, Keluang Man.
Keluang Man started to broadcast on television in 1997 and ended in 2005 with 144 episodes. This superhero series was followed not only by children, but even adults are a fan of it. Keluang Man is the story of Burhan who is a patient at a mental hospital, but he is also a superhero by night.
This story is a perfect entertainment to watch with the family because Keluang Man only uses a simple weapon to fight against the villain and his purpose is to only protect the people who are in danger.
Here is Keluang Man Episode 11, one of the episodes that showcase good life lessons.
11. Usop Sontorian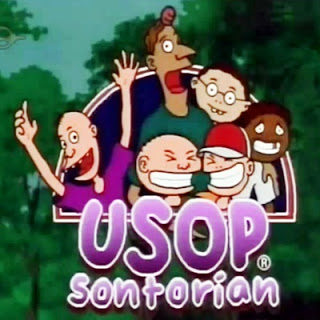 Usop Sontorian is a Malaysian animation series that was aired on TV1 from 1996 to 1997. This series' main character is Usop, and he lives in a village named Kampung Parit Sonto.
Before it became a series, it was a comic drawn by Ujang a famous artist. Therefore, people were excited when it was animated and broadcast on television.
One of the best episodes of Usop Sontorian is when they build a rakit from scratch. This shows village life and how kids in the past used to play.
12. Di Mana Joe Jambul?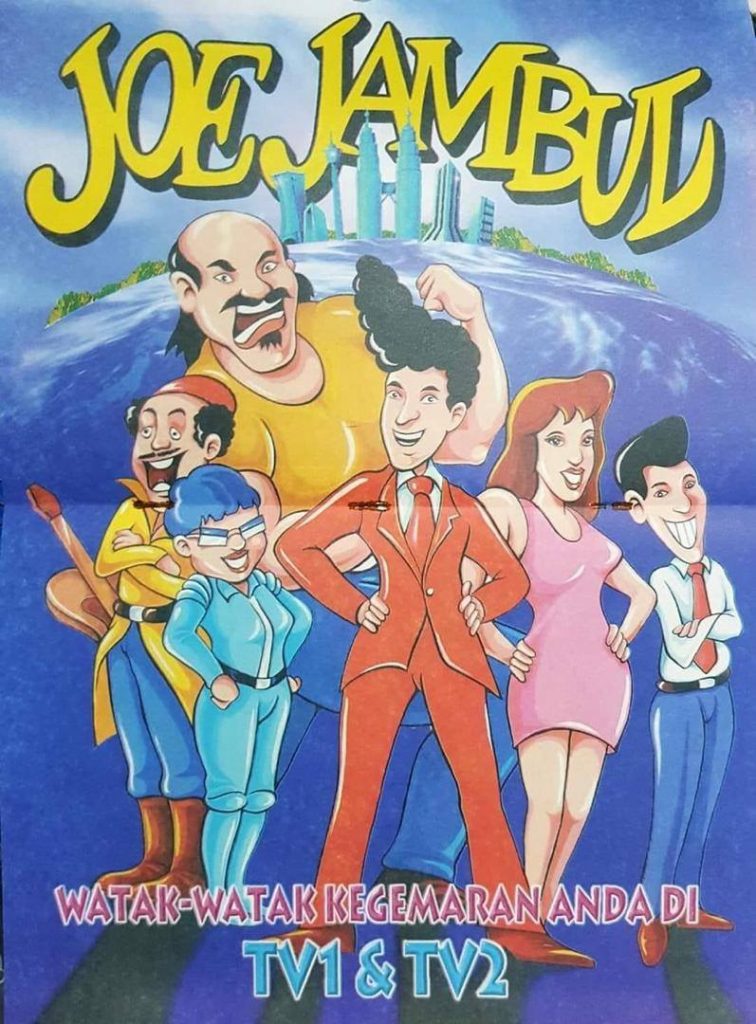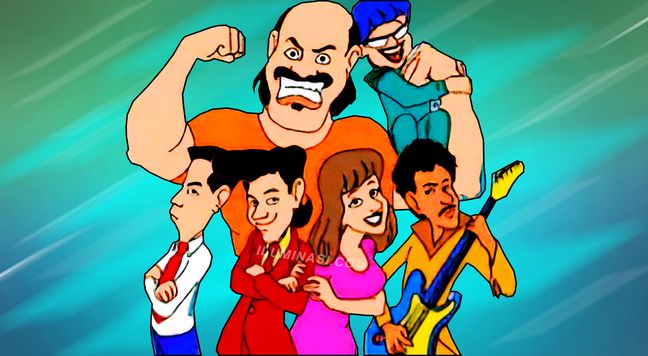 Di Mana Joe Jambul is an investigating game show for kids. Kids need to solve the mystery to find the culprit, which is Joe Jambul. The cartoon was aired in the year 1996 while the game show started in 2012.
This classic Malaysian animation becomes the centre of Malaysian attention because of the catchy theme song of Di Mana Joe Jambul?
13. Arnab Yang Sombong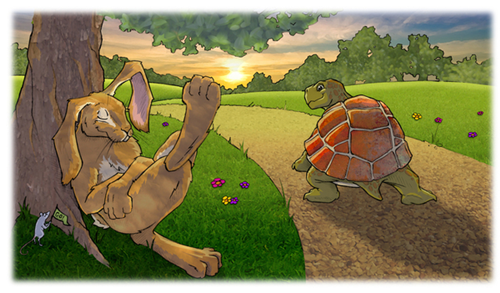 Arnab Yang Sombong or also known as The Tortoise and the Hare is a classic Malaysian animation short story that was aired in 1996. The animation duration is only 1 minute, but it gives an impact towards society on to never giving up and being overconfident because that will lead to failure.
This 1-minute animation has become a common show for kids to see in the past and even though it's in a low-quality video, the moral value could be seen.
14. Gagak Yang Bijak
This classic animation is one of the first Malaysian animations ever produced. Gagak Yang Bijak is a 2-minute video that shows a scarecrow desperately working hard to get water. This video is also aired in the year 1996 but the animations are interesting and colourful that attract children to watch.
15. Hikayat Sang Kancil, Kerbau dan Buaya
Lastly, this is one of the oldest animations, and it was aired in the year of 1983. Hikayat Sang Kancil, Kerbau dan Buaya was aired on RTM station.
The uniqueness of this video is that even though it was created in 1983, the quality and the animation of the video are clear. The details of the video are also easy to understand by children.
Those are 15 classic Malaysian animations to remind you of your childhood and for the young generation to have fun and watch all these classics.
For more articles related: