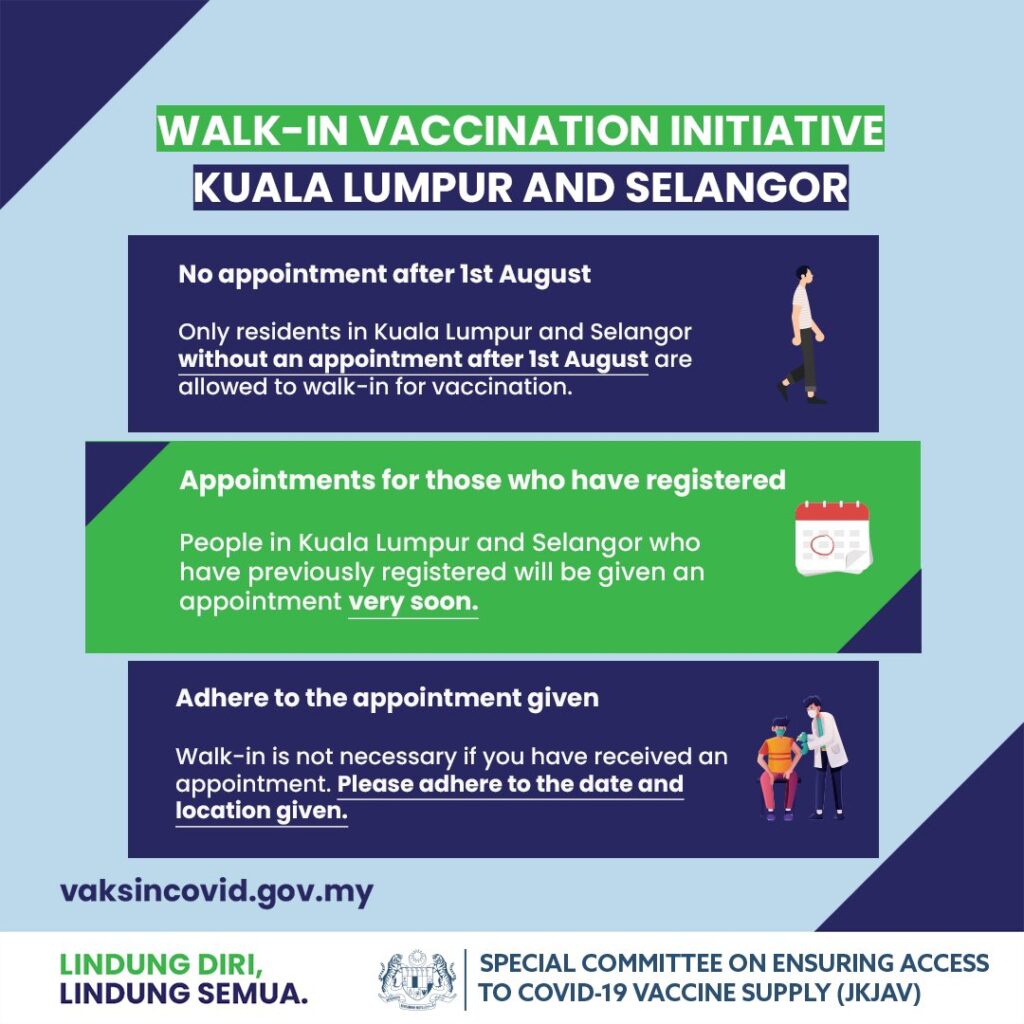 The walk-in vaccination centres will begin operating on August 1 for individuals without the Covid-19 vaccination appointments, including the undocumented groups in Kuala Lumpur and Selangor.
It is not for everyone
According to Malay Mail, the Covid-19 Immunisation Task Force (CITF) stated that this initiative is not for individuals who had received their appointment dates but is meant for individuals who are not accounted for by the Department of Statistics Malaysia (DOSM) and those who do not have an appointment for the vaccine.
Individuals who have already received their appointment should patiently wait for their appointed date to get the vaccine.
The CITF added also added not all PPVs will be open for the walk-in vaccination purpose whereby the list will be updated soon.