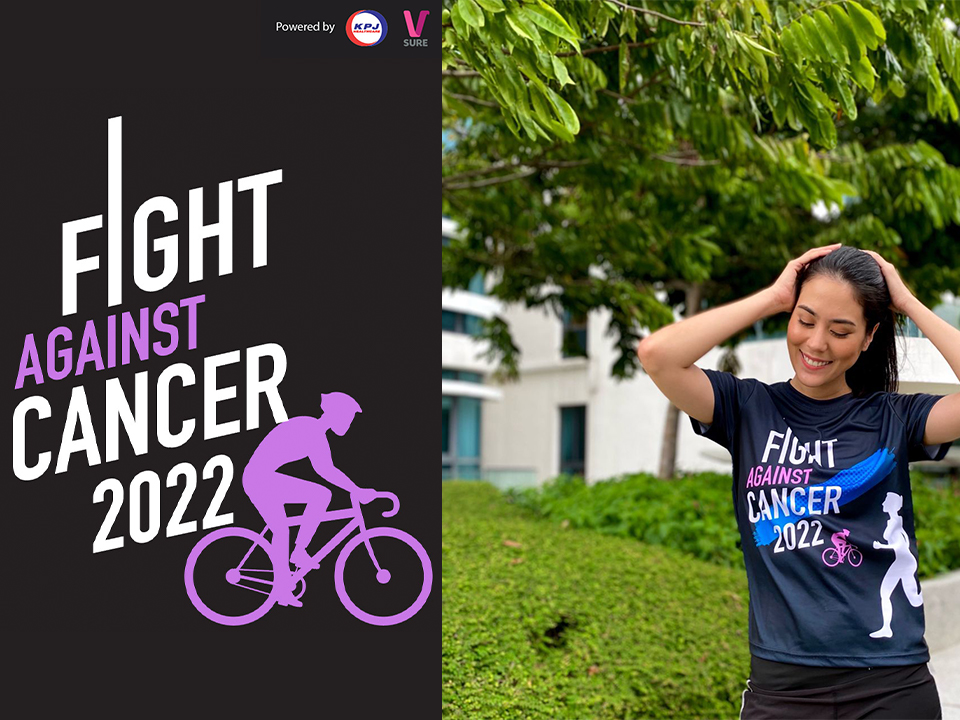 On-demand Lifestyle Digital Insurer, VSure.life kicks off its first Fitness For Charity event of the year, "Fight Against Cancer", under its 2022 CSR Tech for Good initiative. VSure.life has teamed up with KPJ Healthcare Berhad to organise a Run and Ride event. The run category will be held from 25th to 27th February, followed by the ride category from 4th to 6th March.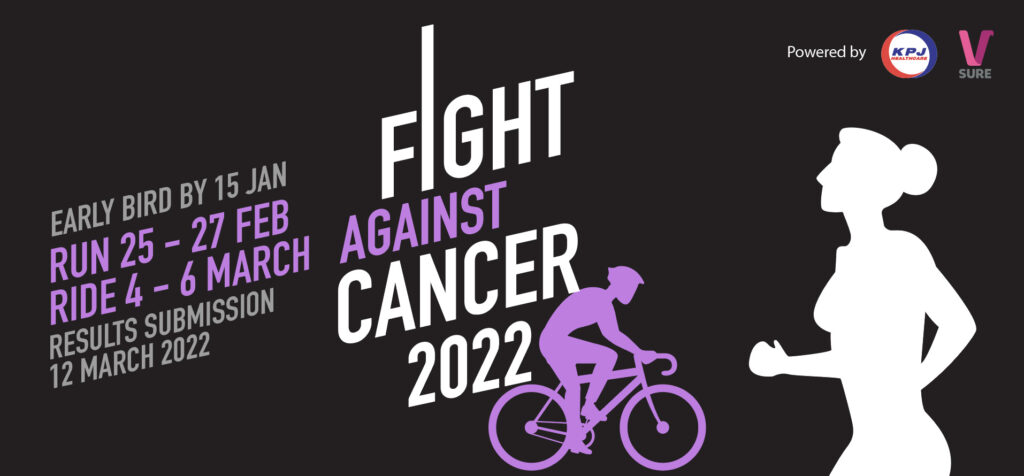 In line with this year's World Cancer Day theme, #CloseTheCareGap, VSure.life will focus on spreading awareness on the equity gap among the society that prevents access to proper cancer care. "Fight Against Cancer 2022" is hosted virtually to ensure that this event will be accessible to everyone nationwide. All proceeds from the event will go towards the National Cancer Society of Malaysia (NCSM), the first not-for-profit cancer organization in Malaysia that provides holistic cancer-related services to cancer patients, caregivers and the general public.
VSure.Life "Fight Against Cancer" – Run & Ride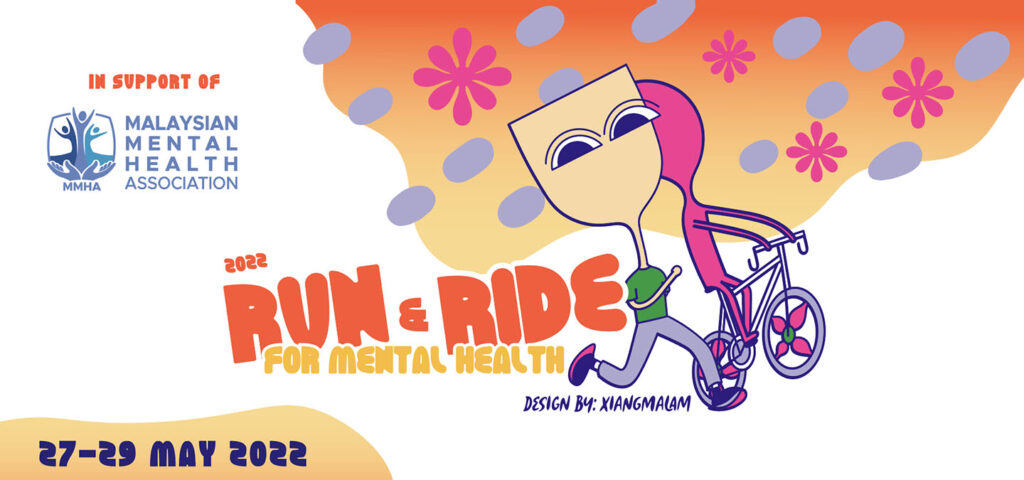 Participants are allowed to walk, run or ride anytime and anywhere within the stipulated event dates so long as the required distance is completed, whether in one or an accumulation of activities.
Walk/run category
Under the walk/run category, participants can choose between distances of 5KM or 10KM and in the ride category, between 30KM or 50 KM. Participants are required to track their distance through a fitness device of their choosing, be it GPS watches, smartphone fitness apps, treadmills, or bicycle monitors and submit their completed distance within the 3-day events.
We live in an age where technology is constantly evolving to streamline and ease almost every aspect of our lives. Quality healthcare is very much a part of this evolution and with these events from our CSR Tech For Good initiative, we hope to raise awareness in promoting health through technology and fitness although we're all in tough times due to the pandemic.

Eddy Wong – Co-Founder, Chief Executive Officer and Managing Director of VSure.life
"Fitness for Charity" campaign
Commencing in April 2021, the "Fitness for Charity" campaign aims to promote health, fitness, charity and on-demand protection while providing avenues for the community to convert their active lifestyles into a charitable cause.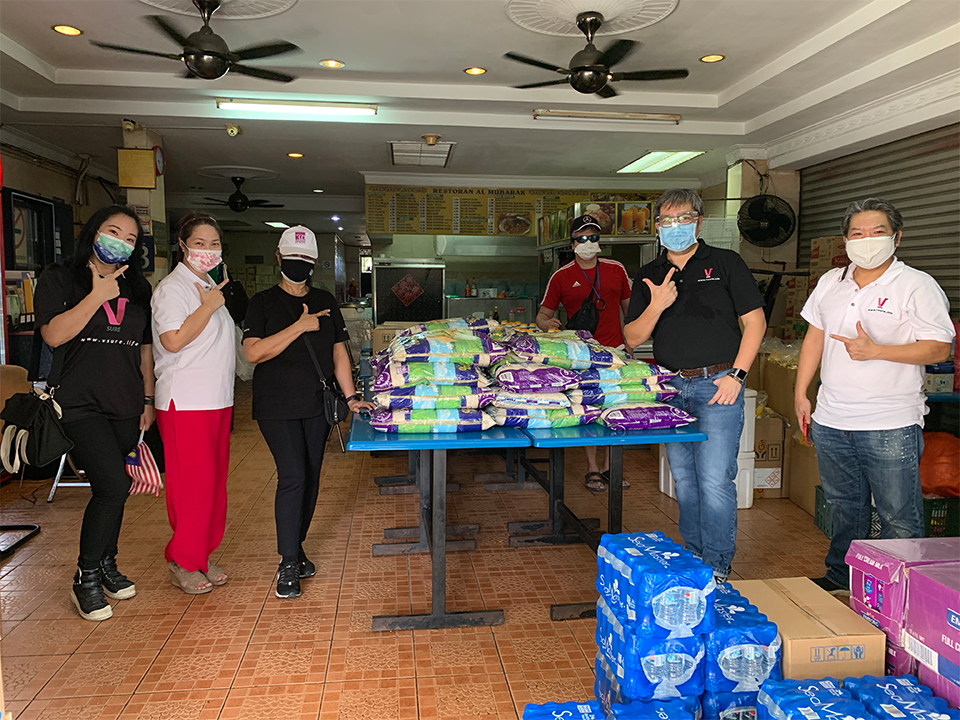 Additionally, by providing an immediate reward of donating to a charitable cause through physical activity, it may increase motivation for the less active community to engage in a more active lifestyle. Proceeds from all charity events in the last year have been donated to NGOs in the form of food and essential goods for the needy thus creating and catalyzing social responsibility innovation.
Through "Fitness for Charity", VSure.life will be conducting an event for each quarter of the year. Ahead of Mental Health Awareness Month in May, the company has already begun early registrations for its "Run & Ride for Mental Health" event which will take place from May 27 to May 29.
Supporting local artist
In the spirit of supporting local artists, this event will showcase the talents of Malaysian young designer, @XiangMalam, who has been commissioned to design the accompanying mental health-themed T-shirts. This initiative further serves as a platform for organizations who wish to contribute to charitable causes while at the same time promoting an active lifestyle. Such events also augur well for small local businesses, the likes of T-shirts printing firms, premium gift suppliers and delivery companies that use gig riders to send our race kits to participants.
As part of our objectives for "Fitness for Charity", which is to boost local and gig economy, we had the chance to work with some local designers and firms. We hope that for our upcoming events in Q3 and Q4, more local talents will be interested to work with us in promoting their own businesses for a charitable cause.

Eddy Wong – Co-Founder, Chief Executive Officer and Managing Director of VSure.life
Thus far, VSure.life has had the opportunity to work with multiple NGOs including MAKNA, Kechara Soup Kitchen, Kiwanis Down Syndrome Foundation – National Center, PERTIWI Soup Kitchen and Dapur Jalanan Kuala Lumpur, successfully attracting over 1,000 participants and raising more than RM28,000 in 2021.
Participants can now register for the Fight Against Cancer – Run & Ride event at http://vsure.life/dl or https://cps4.me/fight-against-cancer.
All the Run & Ride events are bundled with Flexi-fit insurance to protect runners from sports injuries, disabilities and death.