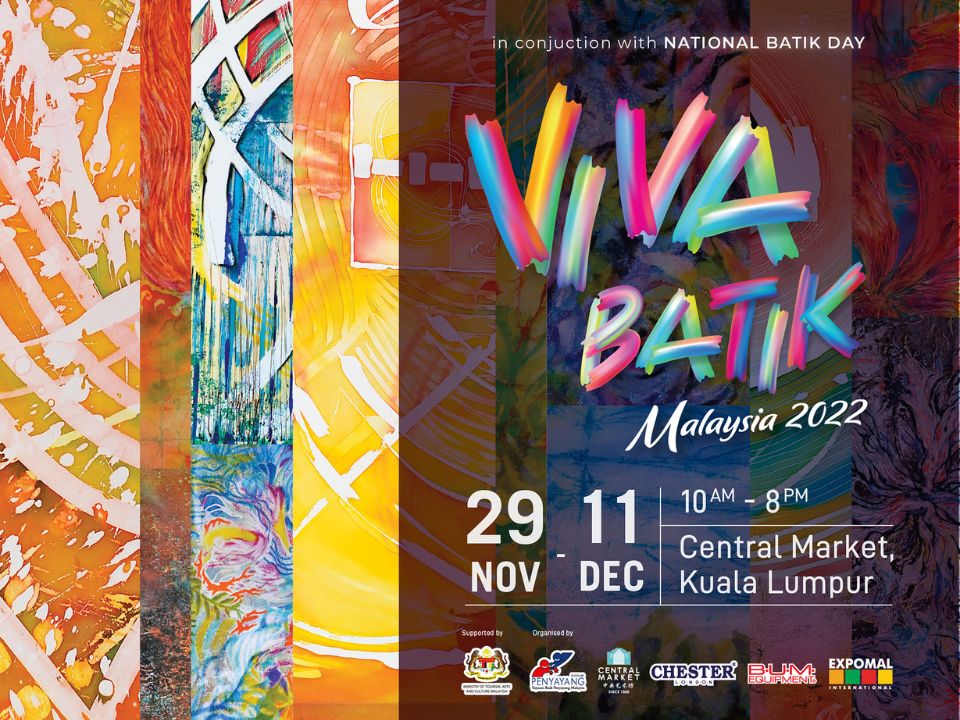 Batik is a part of our culture and many events have been done to ensure Batik dressing will always be practised among us such as Keretapi Sarong and Viva Batik Malaysia 2022.
Viva Batik Malaysia 2022
Viva Batik Malaysia is a beautiful event that started on 29 November and until 11 December 2022. This event aims to attract Malaysians and also tourists to not only see the amazing designs of Batik but to learn and get to know Malaysia Batik better. Viva Batik Malaysia is organized by PENYAYANG, an NGO that has dedicated itself to providing assistance to all Malaysians who are in need.
Activities and Programmes For Visitors To Enjoy
The events are packed with booths and shops that sell authentic Malaysia Batik products such as ready-to-wear outfits, accessories, soft furnishing, craft and soft toys. All of these are made in Batik and ready for visitors to buy but the highlight of the event is Galeri Seri Endon and Batik Christmas Tree.
Galeri Seri Endon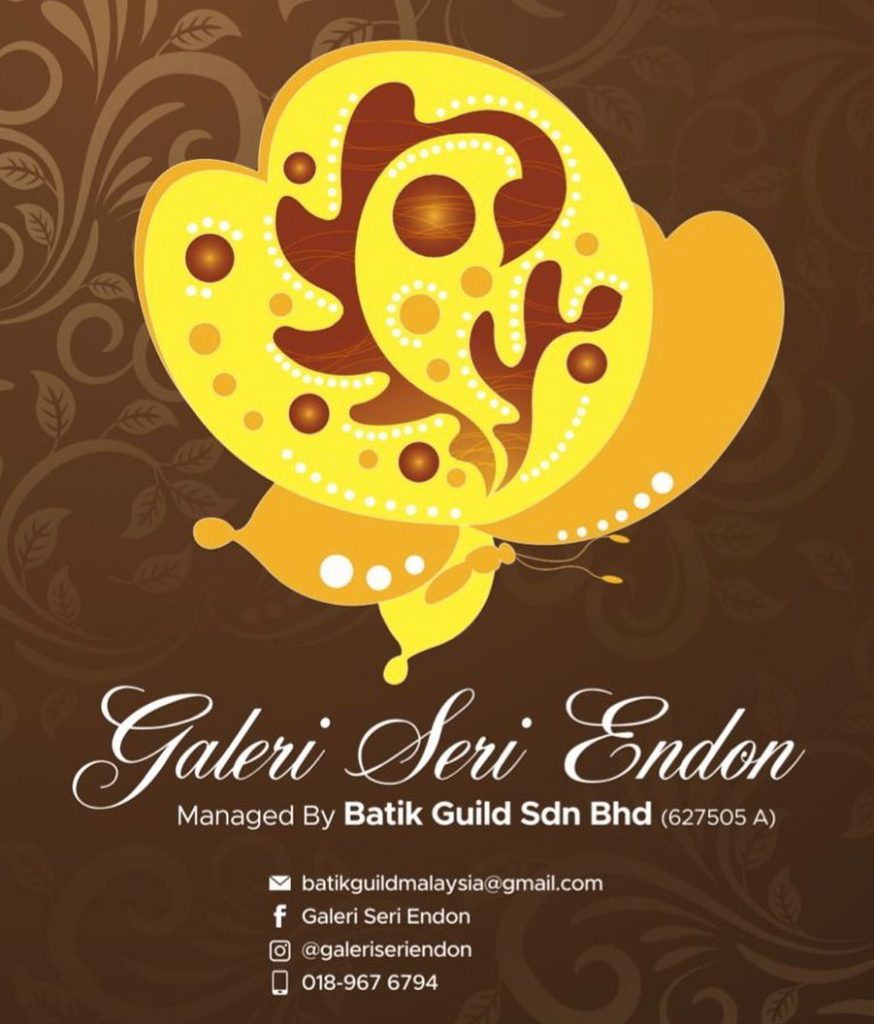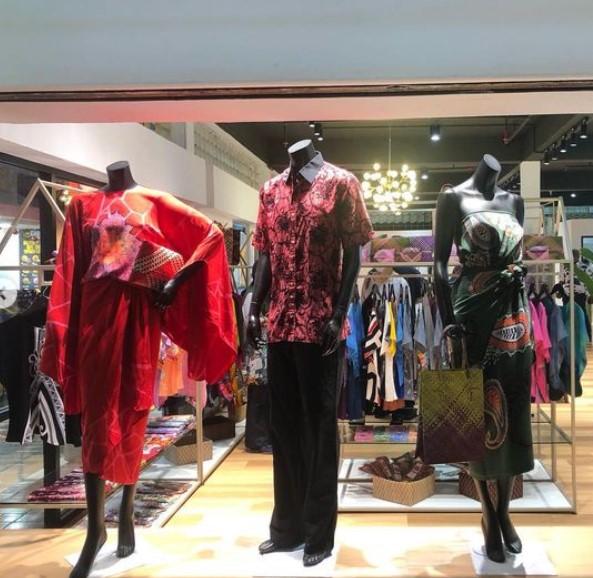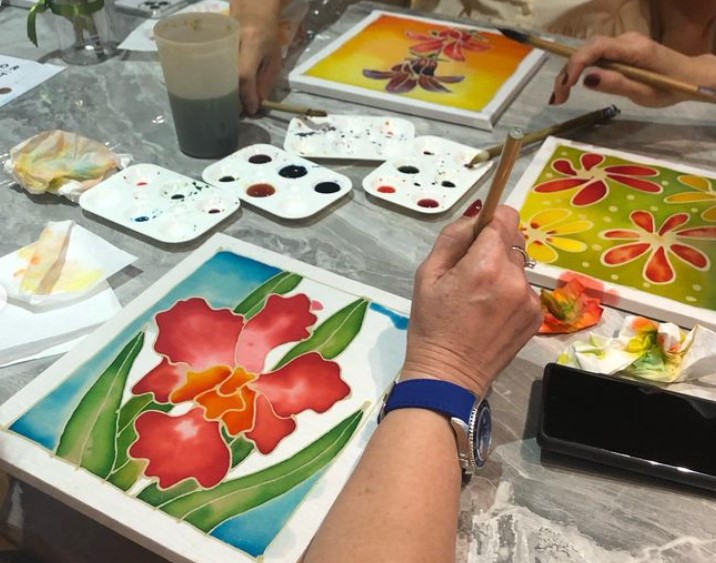 Galeri Seri Endon showcases high-quality handcrafted Batik products that have been made by Malaysia's leading batik craftsmen. The gallery is managed by Batik Guild Sdn Bhd under the auspices of the Malaysia Batik – Crafted for the World Movement (vision of the late YABhg Tun Endon Mahmood).
You can also do your own Batik by grabbing their Batik kit where you can paint on the canvas by using your own creativity.
Interested to know more? Kindly visit their Instagram and Facebook.
Batik Christmas Tree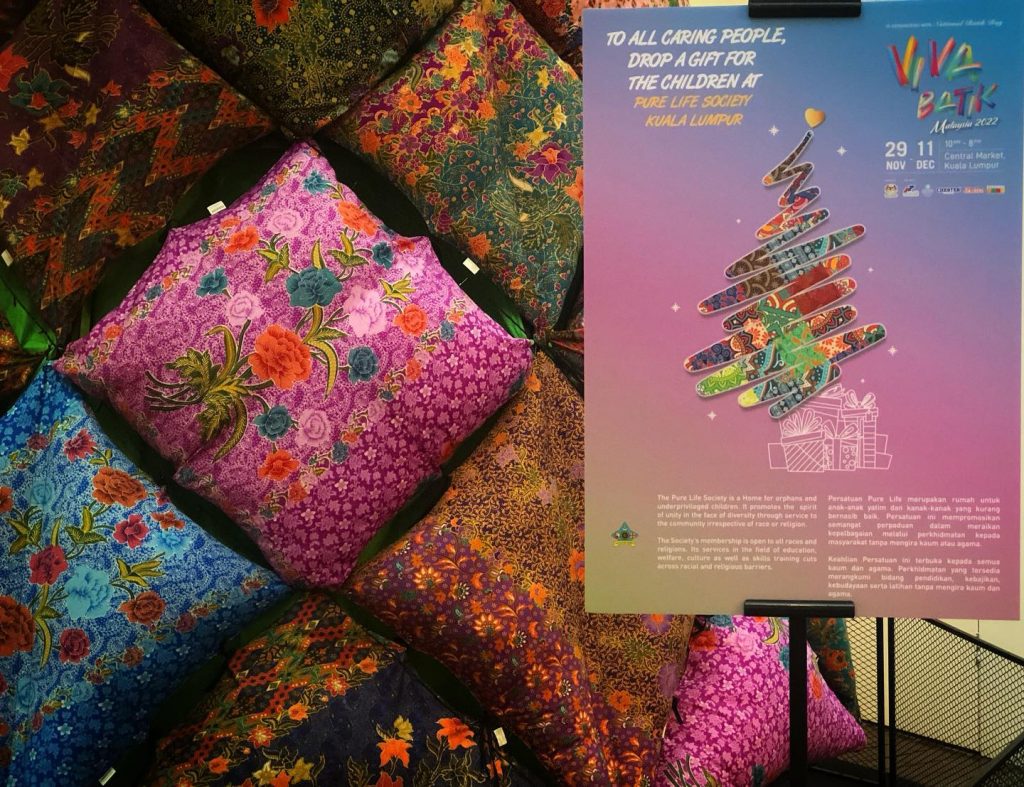 Viva Batik Malaysia 2022 also included a Christmas event to help people in need. You can drop a gift at the Batik Christmas Tree for the children at Pure Life Society Kuala Lumpur which is a home for orphans and underprivileged children. This organization prioritizes the spirit of unity in the face of diversity through community service regardless of race or religion.
In Conjunction With National Batik Day
Batik has been considered as a cultural asset to Malaysians, therefore every since 2021, Malaysia celebrates National Batik Day on 3rd December, hence, in conjunction with National Batik Days this event is held for 14-day which from 29 November until 11 December 2022 at Central Market Kuala Lumpur.
For more information regarding the event, please visit their Instagram and Facebook.
Don't forget to visit them and experience it yourself the beauty of Batik culture.
(Source: Yayasan Budi Penyayang, Central Market)
Articles you might be interested in: