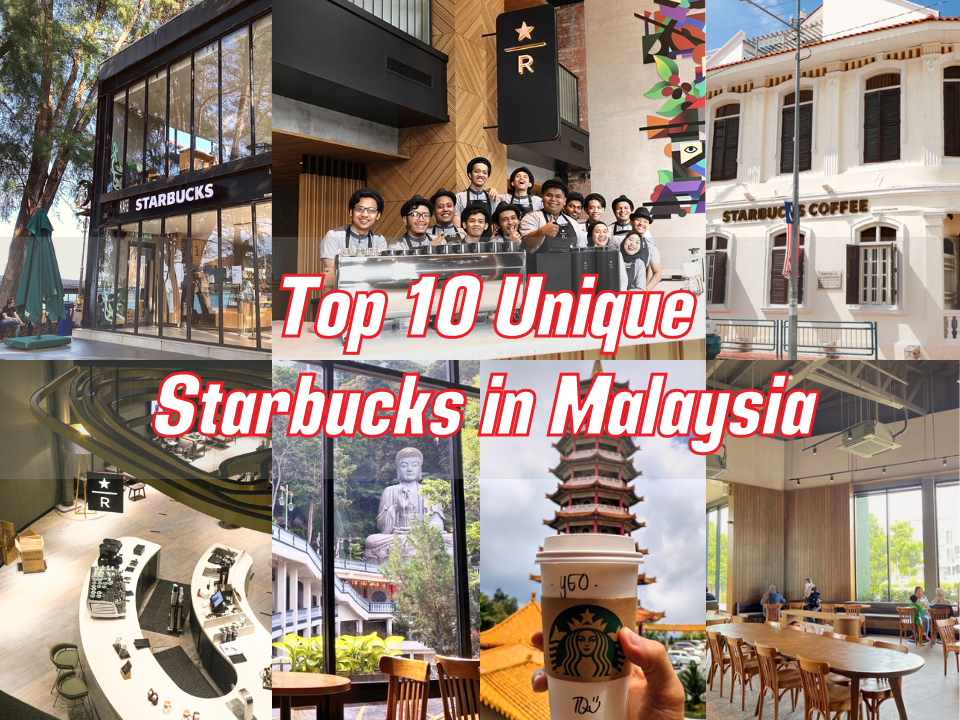 It goes without a doubt that Malaysians love coffee – from young to old, from Kopi O at the kopitiam to a steaming brew at a coffee outlet. And one of the most famous and popular coffee outlet franchises in Malaysia is Starbucks!
Hence, for all you coffee-lovers out there, here are the top 10 unique Starbucks outlets located right in Malaysia! How many of these have you visited?
Top 10 Unique Starbucks in Malaysia
KL & Selangor
1. Signing Store Starbucks – Bangsar Village II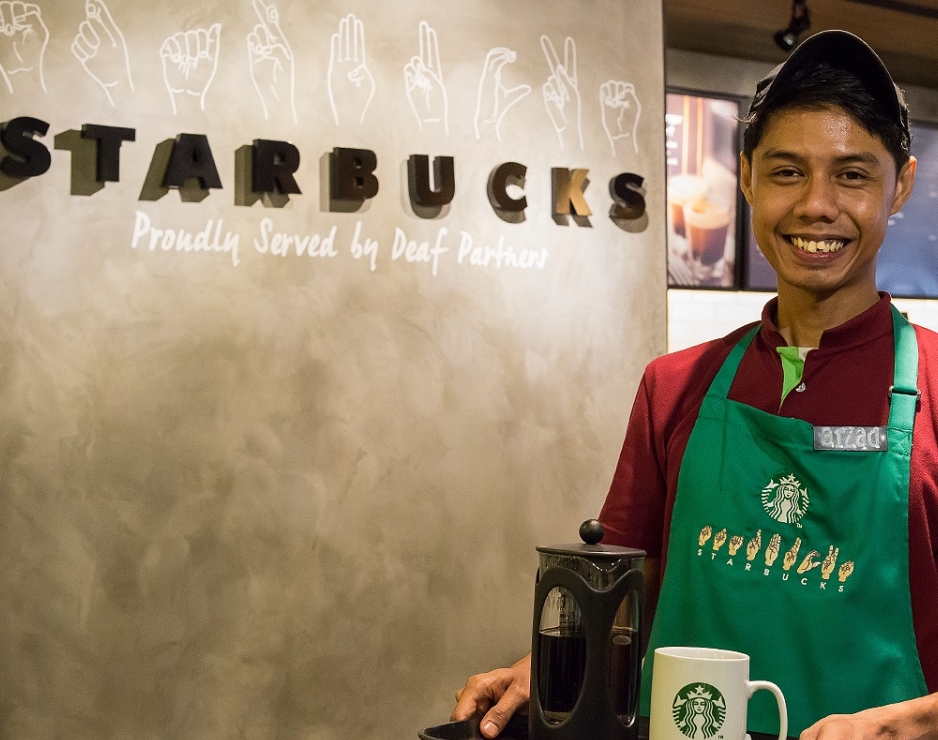 As the first unique Starbucks Signing Store in both Malaysia and the world, you can learn and communicate with the staff in sign language! To give work opportunities and promote inclusivity for their community, this Starbucks employs deaf individuals (one of which is the world's first Starbucks shift manager!) and hosts free sign language lessons biweekly. There is also another Signing Store branch available in Burmah Road, Penang.
Location: Lot No. 2F-22 & K1, 2nd Floor, Bangsar Village II, 2, Jalan Telawi 1, 59100 Kuala Lumpur
Opening hours: Daily from 10 am – 10 pm
Contact: 03-2201 0040
2. Starbucks Reserve – The Gardens Mall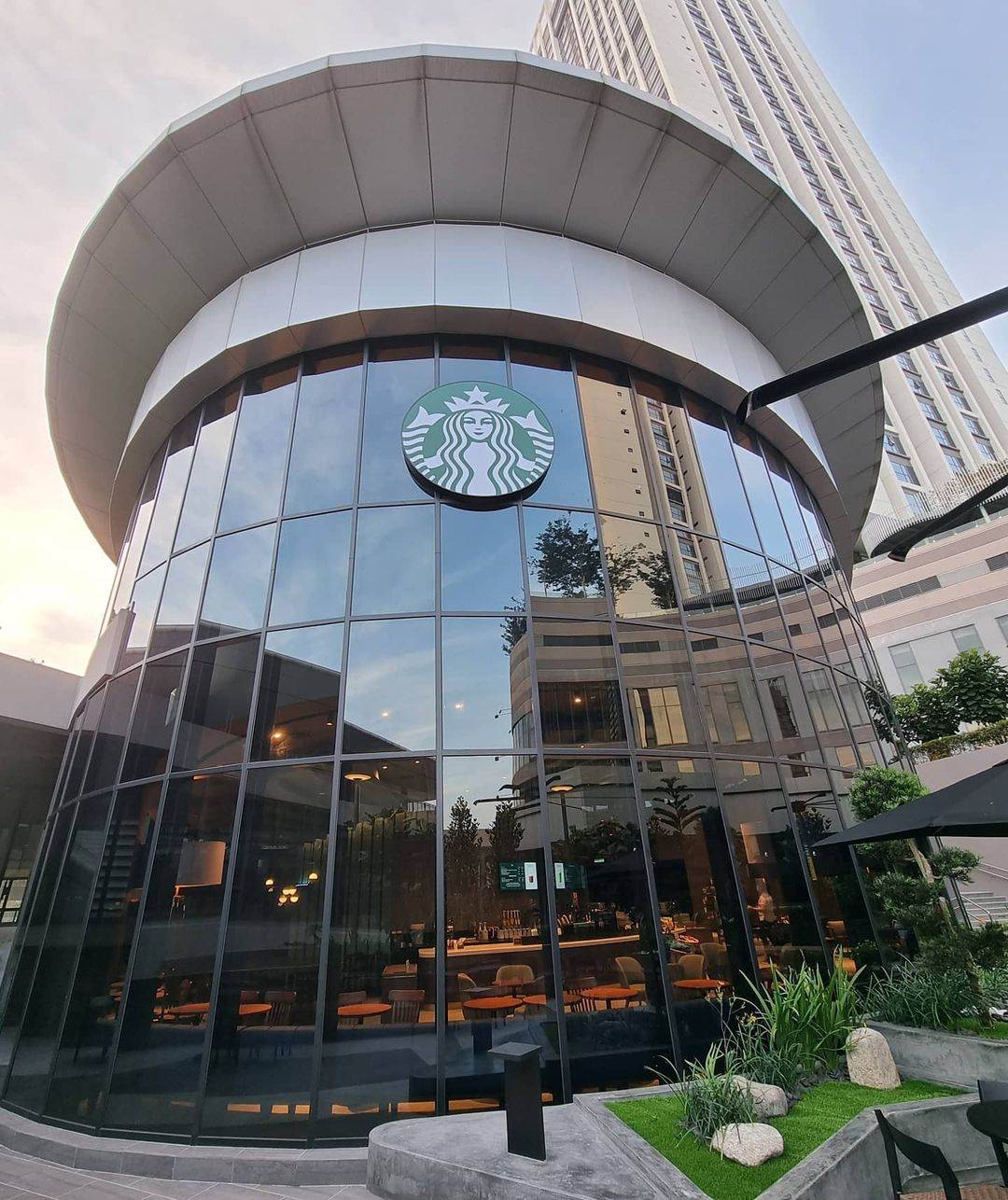 While only the 13th Starbucks Reserve outlet in Malaysia, this is also Malaysia's largest Reserve branch! Equipped with the main bar and a special coffee bar, Reserve stores don't just serve your favorite, on-the-go coffee but also offer rare and exotic high-quality Arabica coffee blends. Each coffee is handpicked by Starbucks's own coffee quality experts and handmade by coffee masters to craft specialty beverages just for their customers.
Location: S226B, 2nd Floor, The Gardens Mall, Mid Valley City, 58000 Kuala Lumpur, Federal Territory of Kuala Lumpur
Opening hours: Daily from 9 am – 10 pm, Saturdays from 9 am – 11 pm
Contact: 03-2201 1778
3. 300th Malaysian Starbucks – Bukit Bintang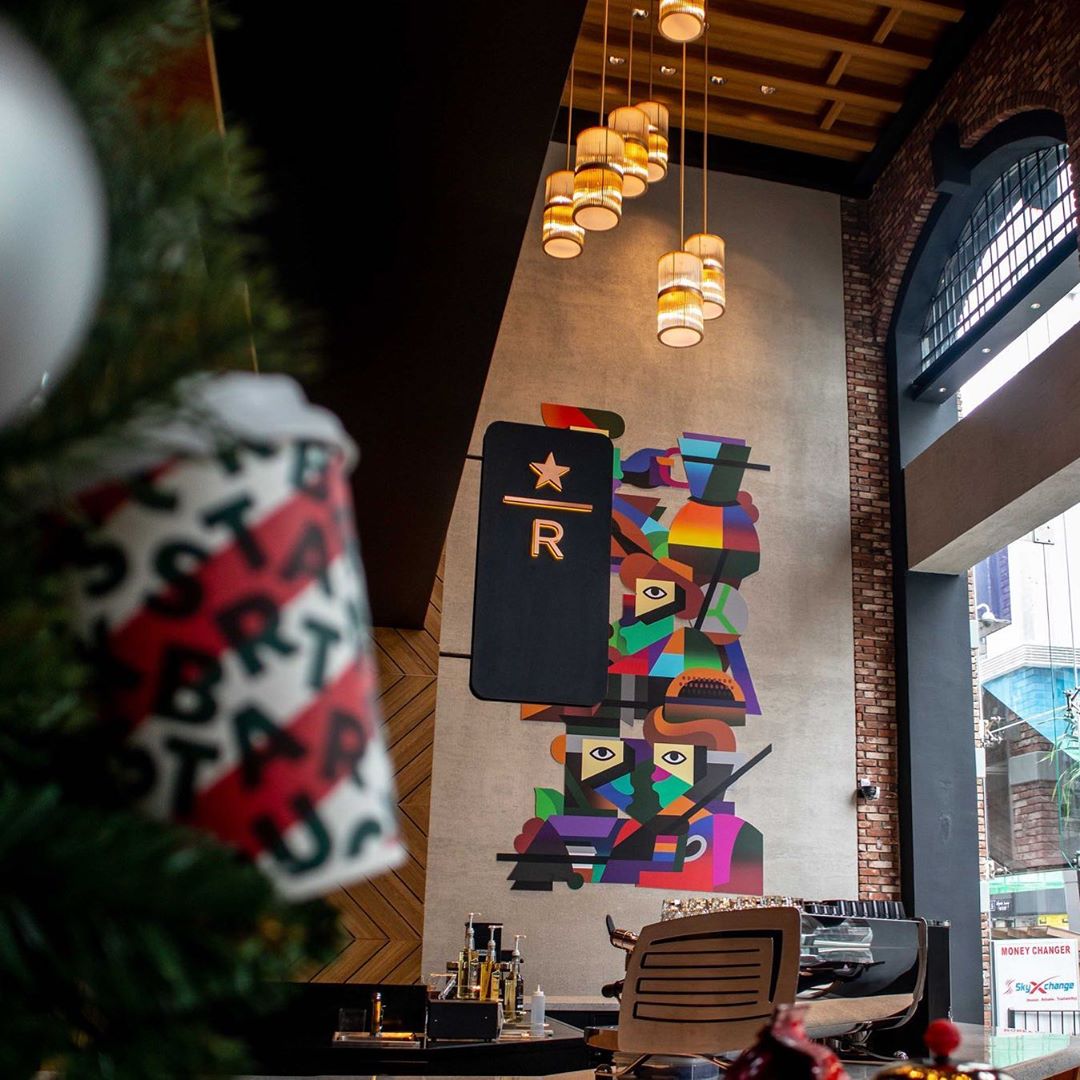 Another of the many Reserve branches Malaysia offers, what makes this Starbucks outlet unique is that it is the 300th Starbucks outlet opened in Malaysia! Not only is this particular, large building a welcoming place for both Malaysian coffee lovers and passionate, black-aproned coffee masters, but it overall represents the nostalgic Starbucks history and journey in Malaysia since the opening of its first store on December 17, 1998.
Location: Ground & Mezz Floor, Wolo Hotel, Corner of Jalan Bukit Bintang and, Jln Sultan Ismail, Bukit Bintang, 55100 Kuala Lumpur, Federal Territory of Kuala Lumpur
Opening hours: Sundays-Thursdays from 9 am – 10 pm, Fridays and Saturdays from 9 am – 11 pm
Contact: 012-328 9665
4. Nature Ambiance Starbucks – Jade Hills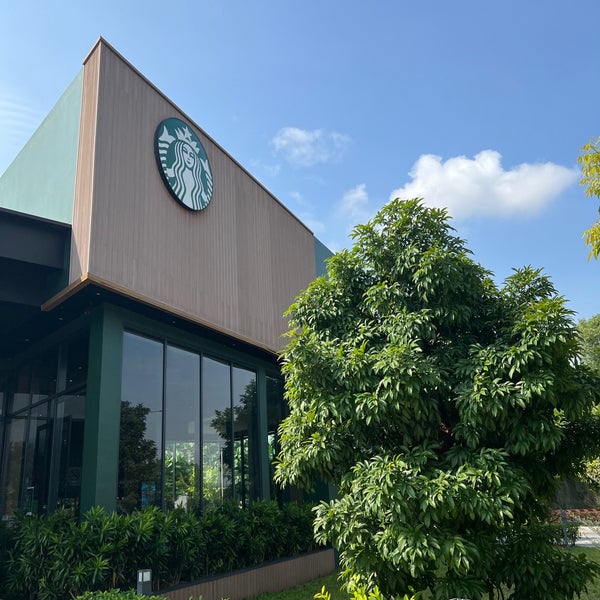 Perhaps one of the most beautiful and unique Starbucks Drive-Thrus available in Malaysia, alongside the industrial Malim Jaya branch, the stylish wooden interior isn't just the only thing that's a nice addition to your Instagram feed! You can also sit outside under a trademark, Starbucks-green umbrella to enjoy your coffee and drink, surrounded by natural green trees and grass whilst gazing at the splendid city skyline of Selangor.
Location: Persiaran Puncak Utama, Jade Hills, 43000 Kajang, Selangor
Opening hours: Weekdays from 7 am – 12 am, Mondays from 7 am – 5 am, weekends from 8 am – 12 am
Contact: No-contact delivery
Pahang
5. Chin Swee Temple Starbucks – Genting Highlands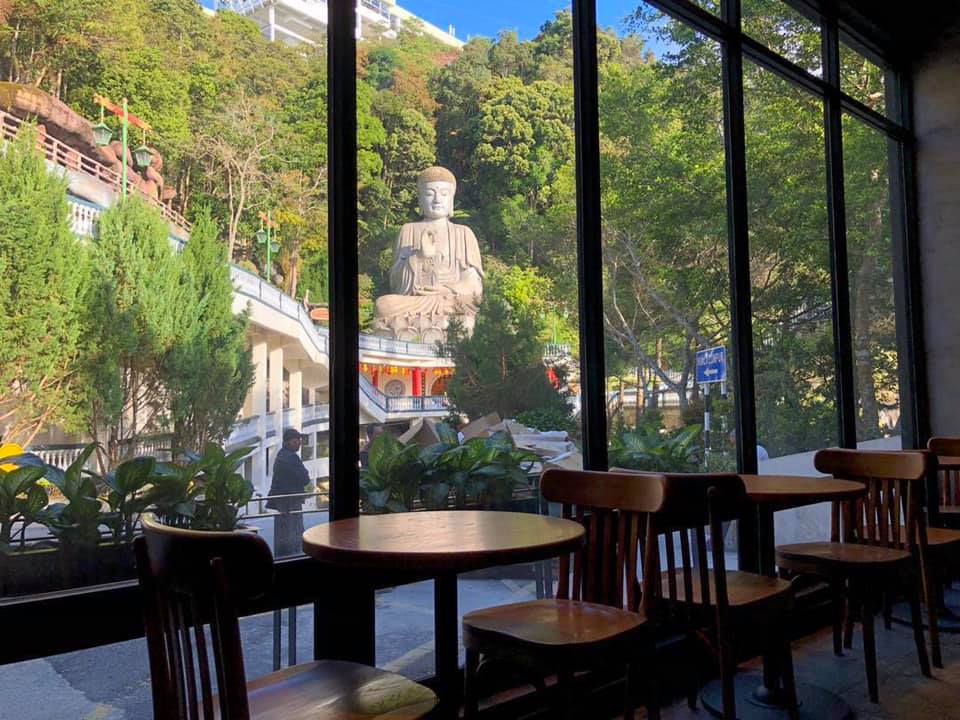 At Chin Swee Temple's Starbucks, you can enjoy a fresh, steaming coffee blend high up in the clouds with the cool breeze – overlooking the iconic, majestic Buddha statue of the temple and the green splendor of Genting Highlands itself! This Instagram-worthy place is not only beautiful for its views you can see outside but also for its coziness on the inside, decked with warm, wooden elements to enhance your coffee-drinking experience.
Location: Chin Swee Caves Temple, Lot L12-S1, Level 12, Lobby Floor, Goh Tong, Pahang
Opening hours: Daily from 10 am – 6 pm
Contact: 019-365 2083
6. French Village Starbucks – Berjaya Hills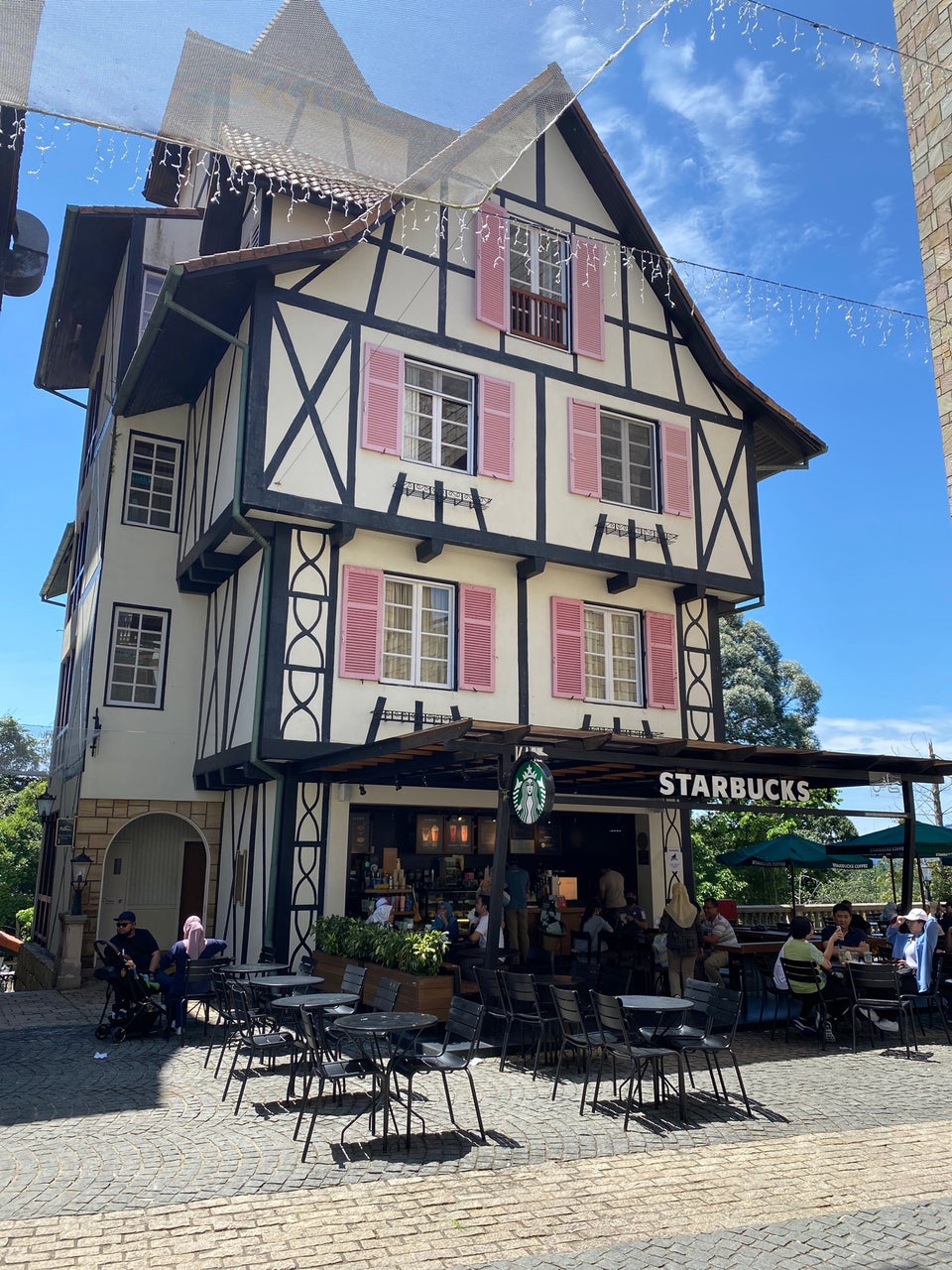 This Starbucks outlet is set up in a quaint Paris-French village house – you can't miss this pretty-in-pink structure, complete with rustic window shutters and its own stylish charm! Since the building is situated on the Berjaya Hills, customers can even take in the breathtaking view of Pahang. Not to mention that the surrounding area is perfect for pictures and tourist exploration, all within walking distance if you wish to pay a visit.
Location: La Grande, Berjaya Hills Resort, KM48, Persimpangan Bertingkat, 28750, Pahang
Opening hours: Sundays-Thursdays from 9:30 am – 8:30 pm, Fridays and Saturdays from 9:30 pm – 9 pm
Contact: 012-230 0462
7. Glass House Starbucks – Teluk Cempedak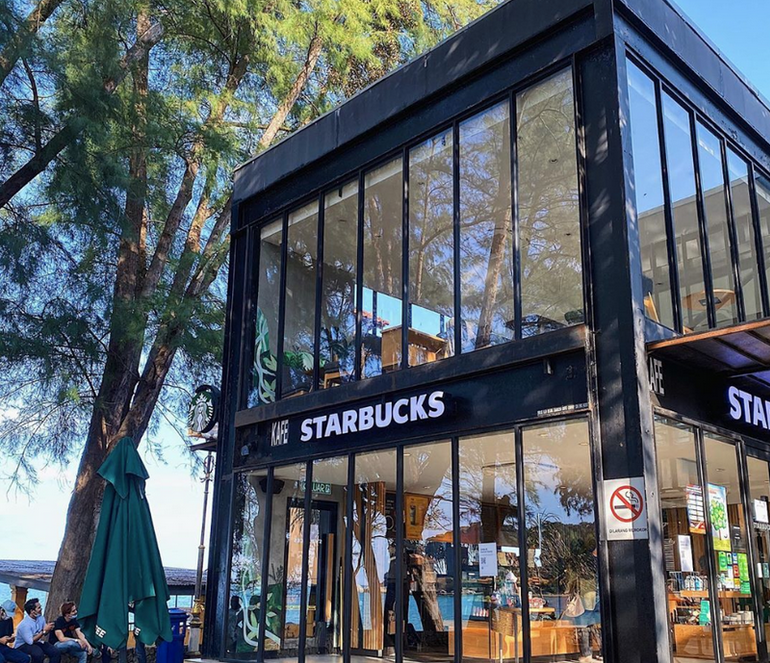 Another beachside Starbucks outlet, this literal two-storey house made of glass allows you to enjoy the view of the sea from inside! Perhaps one of the most serene places to enjoy your coffee, this branch is strategically located to give tourists and beachgoers a break before diving back into activities such as traversing the walkway running alongside Kuantan's ocean coast and taking pictures on the large rocks on the sand.
Location: No 1&2, Pusat Rekreasi, Teluk Cempedak, Jalan Tengku, Jalan T.A. Bakar, 25050 Kuantan, Pahang
Opening hours: Daily from 8am – 11 pm
Contact: 03-5033 2542
Penang
8. Heritage Building Starbucks – Georgetown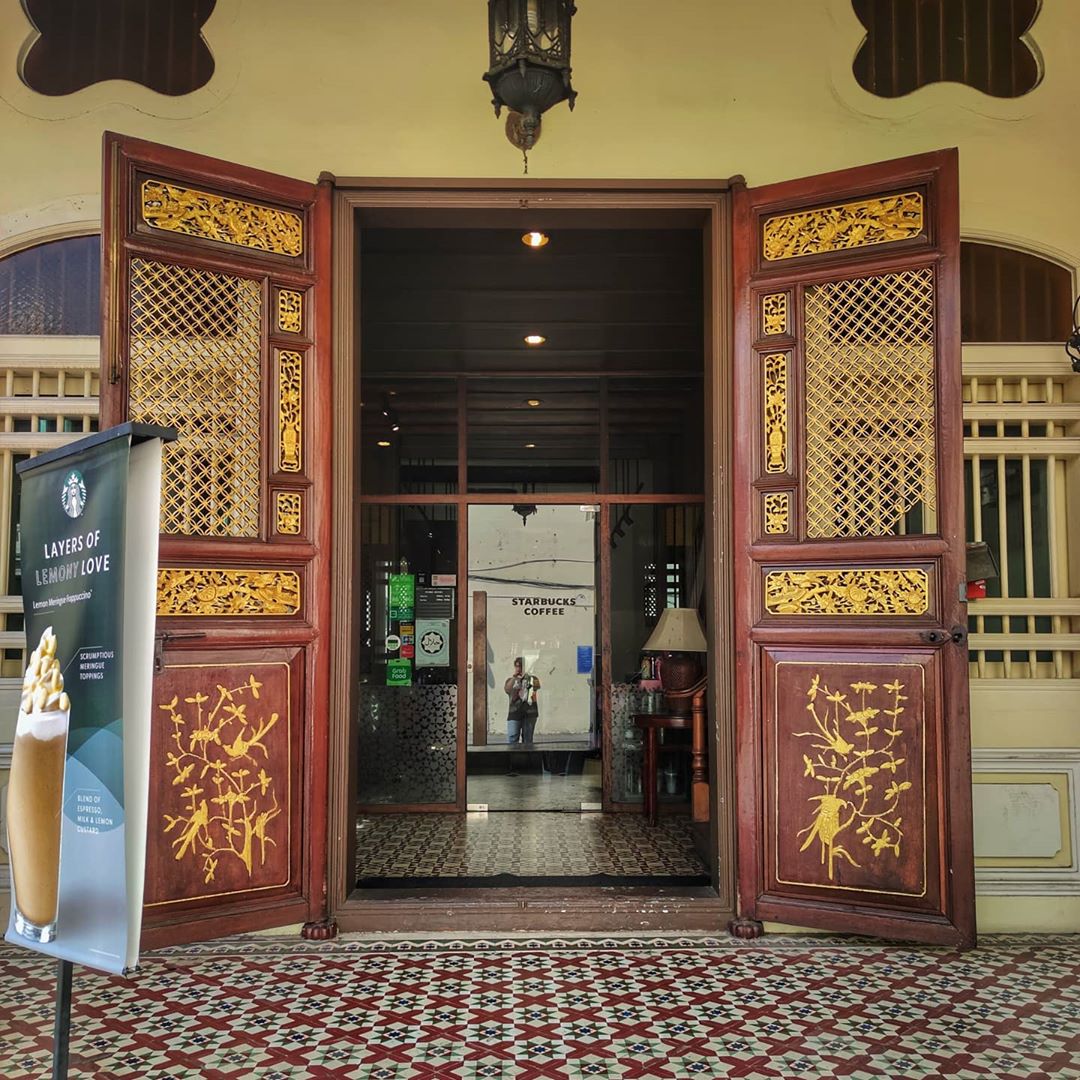 First built in 1906, this long-standing building, Unesco World Heritage site, and unique Starbucks outlet has seen much history in Malaysia! Both the exterior and interior are reminiscent of the World War II era, albeit after numerous renovations by the shopowner. The brown window shutters, traditional Peranakan tiles lining the floor, and the two-panel wooden door fitted with elegant, gold-painted designs are worth taking a look at.
Location: Ground Floor, Lot, 1, Jalan Green Hall, 10200, Penang
Opening hours: Daily from 8 am – 10 pm
Contact: 012-503 9663
9. Beach Starbucks – Batu Ferringhi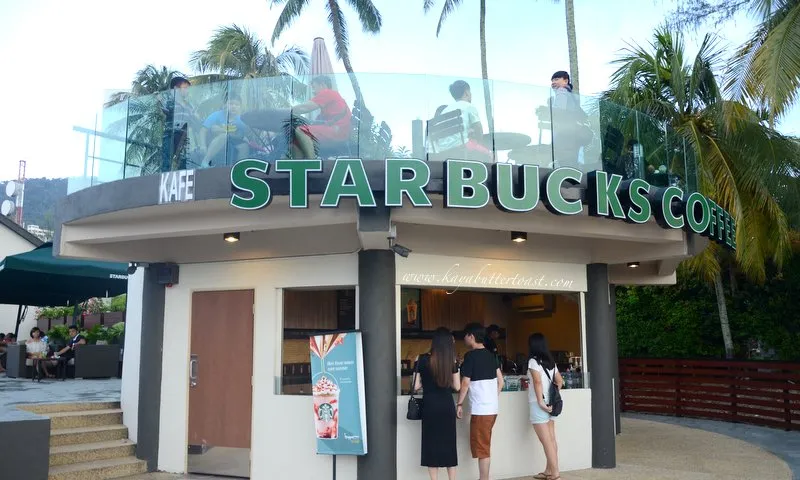 This Starbucks outlet is directly connected to the Batu Ferringhi beach where you can bask in a proper tropical setting and catch the scenic view just next door! There are even multiple places to enjoy your preferred choice of coffee: be it inside, by the shoreline of the beach, or – at the best spot – the glass-lined, wooden patio on top of the store with the fresh sea breeze and a perfect view of the setting sun over the water.
Location: 69, Jalan Batu Ferringhi, 11000 Ayer Itam, Pulau Pinang
Opening hours: Sundays-Wednesdays from 7 am – 1 am, Thursdays from 7 am – 12 am, Fridays and Saturdays open 24 hours
Contact: 04-881 2020
Melaka
10. Industrial Starbucks – Malim Jaya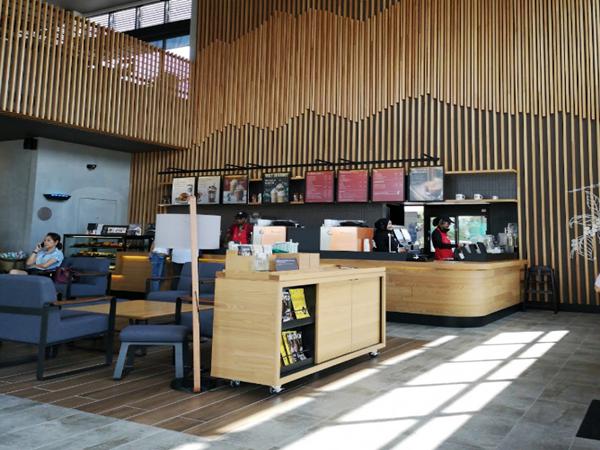 Not only is this large Starbucks outlet a definite eye-catcher on the road but it's also industrial-themed from top to bottom! The spacious and stylish structure no doubt offers a unique seating experience to local Malaccan Starbucks customers. Coffee and other drink options are made even better and more efficient with the option of a drive-thru as well as a simple main dish menu for lunch such as spaghetti or cheesy baked rice.
Location: Lot 2610, Mukim, 75400, Malacca
Opening hours: Daily from 8:30 am – 12 am, Saturdays from 8:30 am – 2 am
Contact: No-contact delivery
For more information, feel free to visit Starbucks Malaysia's social media platforms: Website, Facebook, Instagram, Twitter.
Related to Starbucks & Coffee: