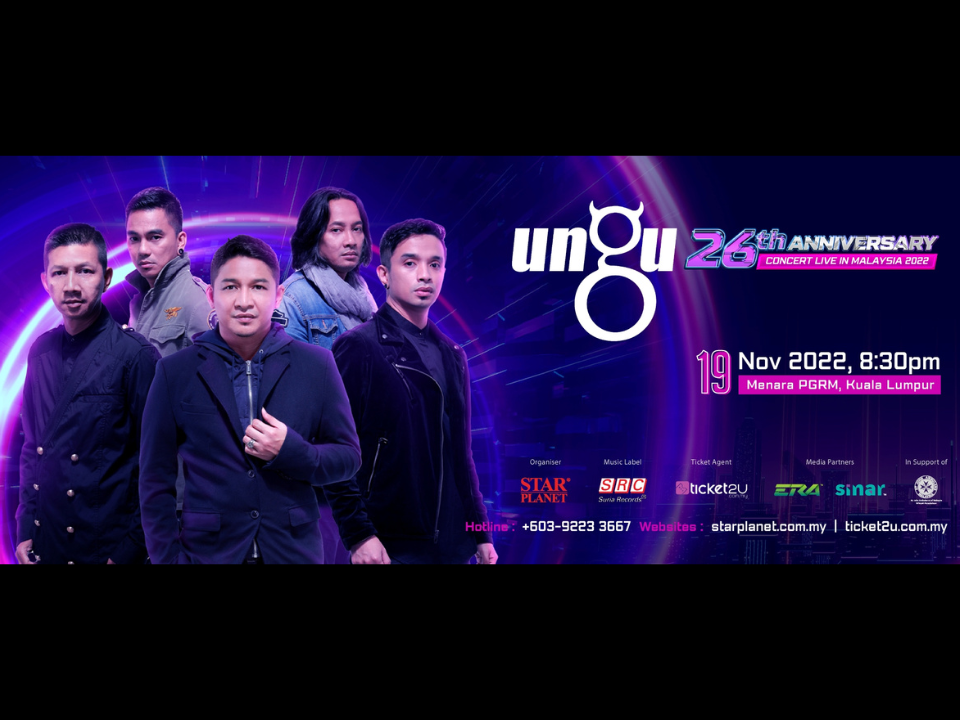 We're all excited with the upcoming concerts line-up, namely Dato' M Nasir, Blackpink, Kim Jae Joong, and more. So why not add that excitement with Ungu 26th Anniversary Concert 2022! Growing up, who doesn't listen to the legendary sendu songs by Ungu, right?
Ungu 26th Anniversary Concert 2022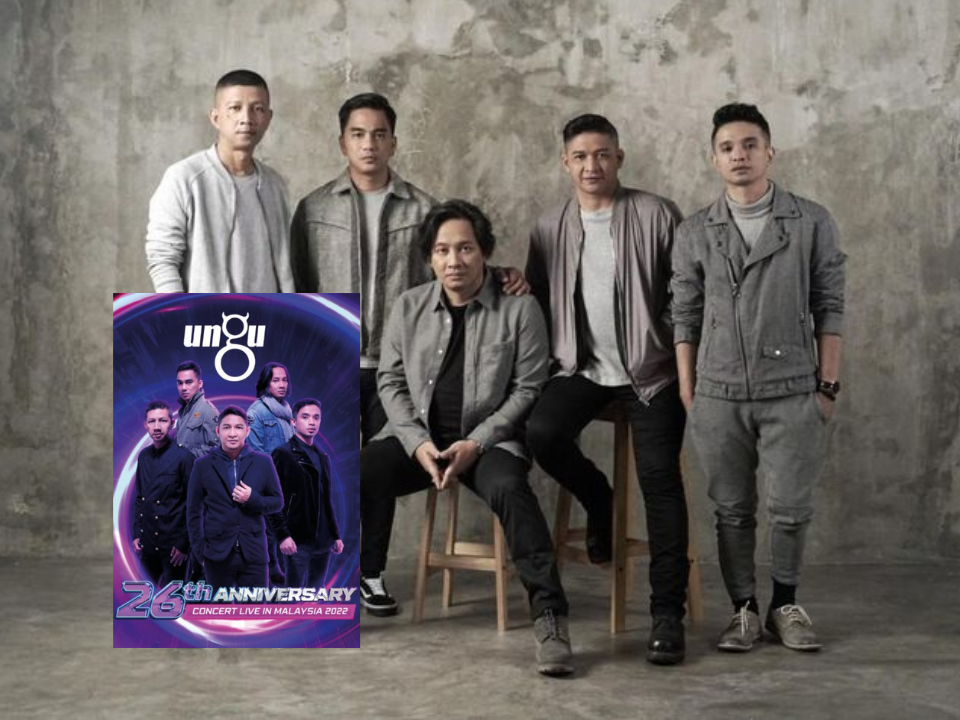 After 5 years, Ungu will be having their Ungu 26th Anniversary Concert here in Malaysia on the 19th of November. Organised by Star Planet, this concert will take place at Menara PGRM's STAR Convention and Exhibition Centre in KL.
Ticket Price
| | | | | | |
| --- | --- | --- | --- | --- | --- |
| RM188 | RM238 | Rm328 | RM388 | RM458 | RM598 |
The ticket is going to be available to purchase on this 30th August, 12pm, via ticket2u! Reminder, a 10% early bird discount will be given for the first 500 tickets sold!
And also, all VVIP ticket purchasers for this Ungu 26th Anniversary Concert 2022 will receive an autographed poster and an opportunity to take group photos with Ungu. Mark your calendar, Ungu fans!
Past Concert: Konsert Terunggul Afgan dan Ungu (2017)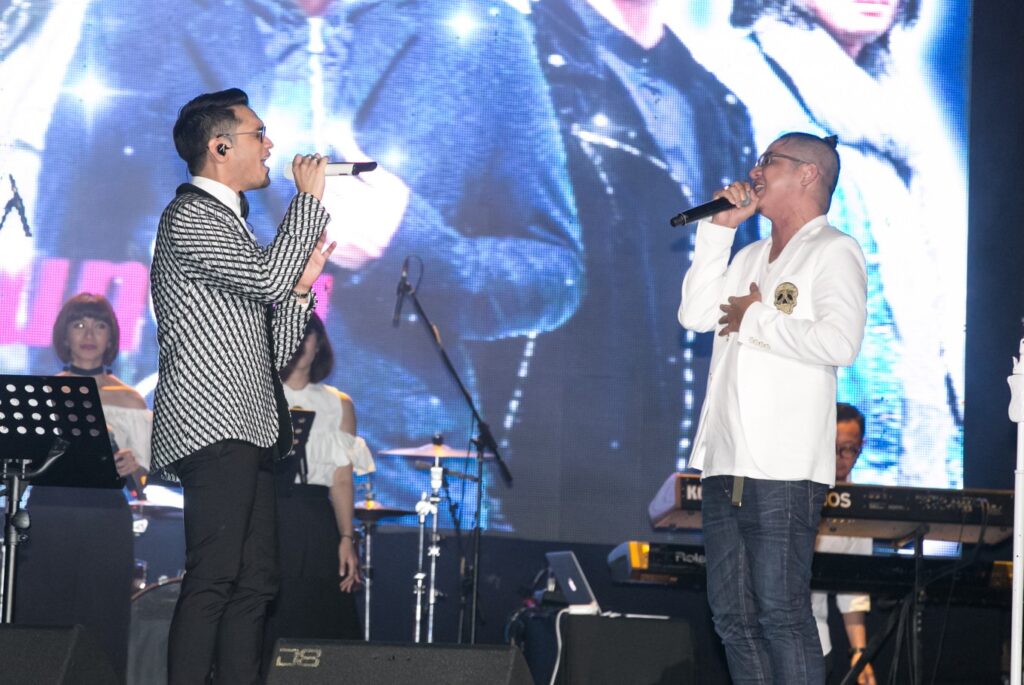 Konsert Terunggul Afgan dan Ungu (2017) that was held at Malawati Stadium, Shah Alam on 16 October 5 years ago received more than 5,000 audience. A huge success!
Ungu songs that were performed that night were all magical and significant to this band; Percaya Padaku, Untukmu Selamanya, Aku Tahu, Andai Ku Tahu, Bila Tiba, Kekasih Gelapku, Cinta Yang Lain, and Tercipta Untukku. Malaysians know these songs very well!
After that, Afgan was then performing his hits such as Pesan Cinta, X, Jalan Terus, Knock Me Out, Katakan Tidak, Bukan Cinta Biasa, Terima Kasih Cinta, Jodoh Pasti Bertemu, Percayalah, Dia Dia Dia, and Panah Asmara.
They were all having fun as this concert went for almost three hours, which ended with the meet & greet session. So if you missed this concert, make sure to get your hand on Ungu 26th Anniversary Concert 2022!
About Ungu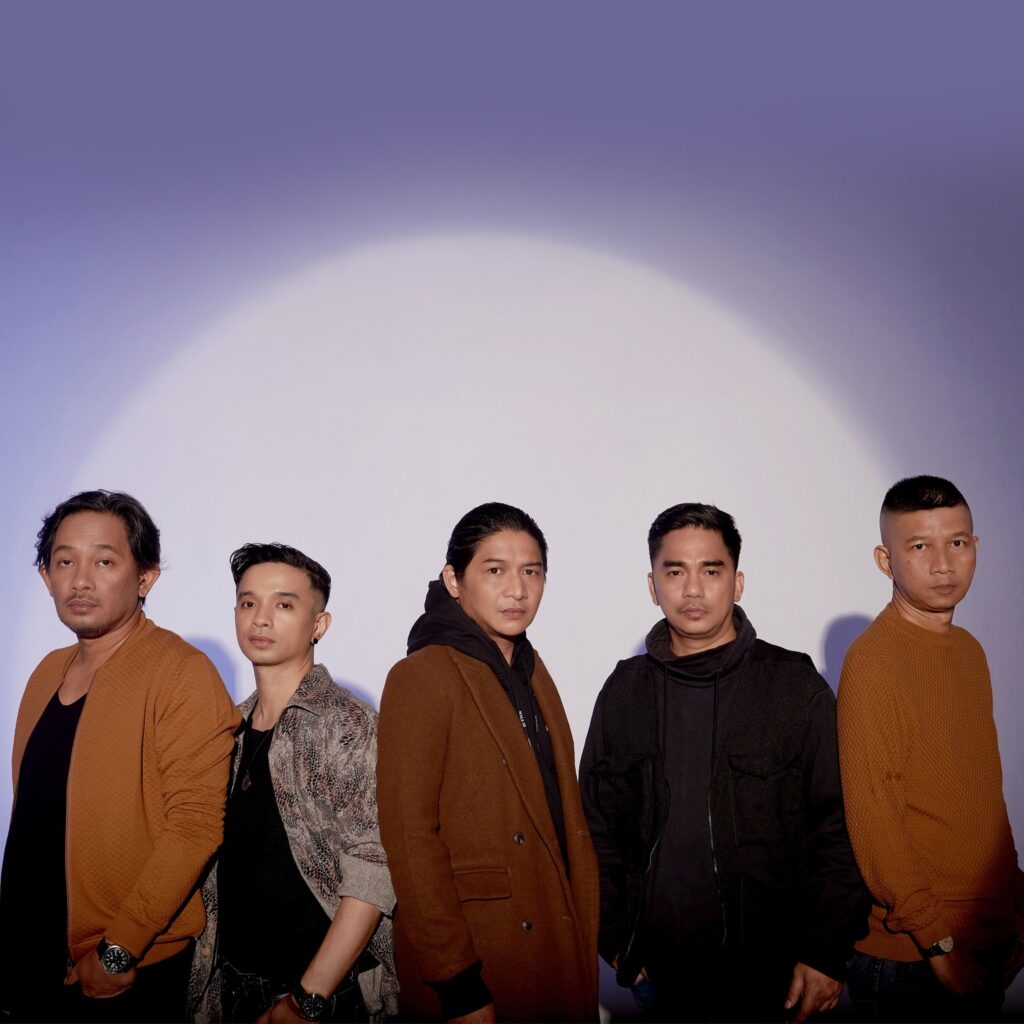 Ungu is an Indonesian pop-rock originated from Jakarta, with five members; Pasha (vocalist, guitarist), Enda (guitarist), Onci (guitarist), Makii (bassist), and Rowman (drummer).
They're best known for their singles Demi Waktu, Tercipta Untukku, Andai Ku Tahu, and Kekasih Gelapku. Remember that we sang along to this song on the top of our lungs when we were sad before? Relatable!
Ungu gained mainstream popularity in Malaysia around 2006 with the release of Demi Waktu, followed by their third album titled Melayang. It has been 16 years since then!
Pretty sure we all don't want to miss this opportunity to sing along their sendu songs with the band itself. To know more about Ungu 26th Anniversary Concert 2022, visit their official website, Facebook, and Instagram. And to buy the ticket this 30 August, 12pm, visit Ticket2u!