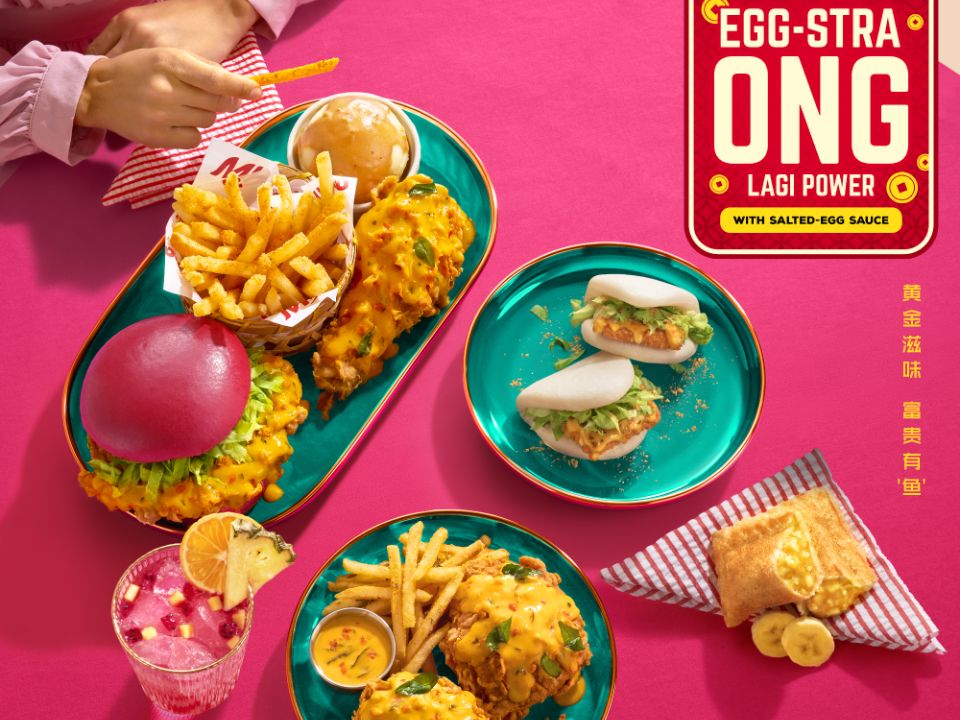 If you have tried K-Crunch Menu from Marrybrown, you definitely have to try the fan favourite, Marrybrown Eggstra Ong. Marrybrown also added several new menus for Malaysian to try!
Marrybrown's Egg-stra Ong Is Back With New Egg-citing Menu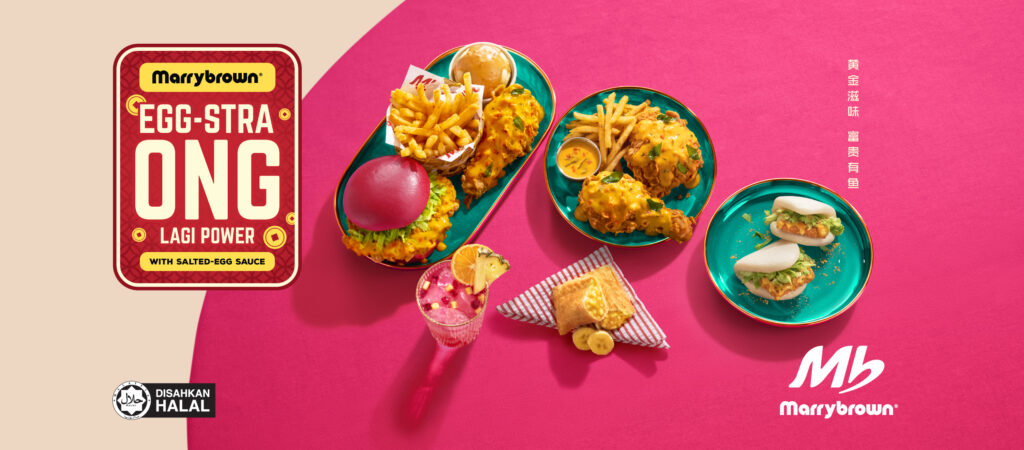 The Eggstra Ong menus are ready to hit Malaysians with 'lagi power" creamy salted egg flavours and a new limited-time additions menu for Malaysians to enjoy.
You can enjoy all Egg-stra Ong Combo meals with the new addition to the menu which is a cup of Fruity Fizz infused with refreshing flavours of orange, pineapple, mango, and dragon fruit and the salted egg fries sprinkled with salted egg powder.
1. Egg-stra Ong Fish Pau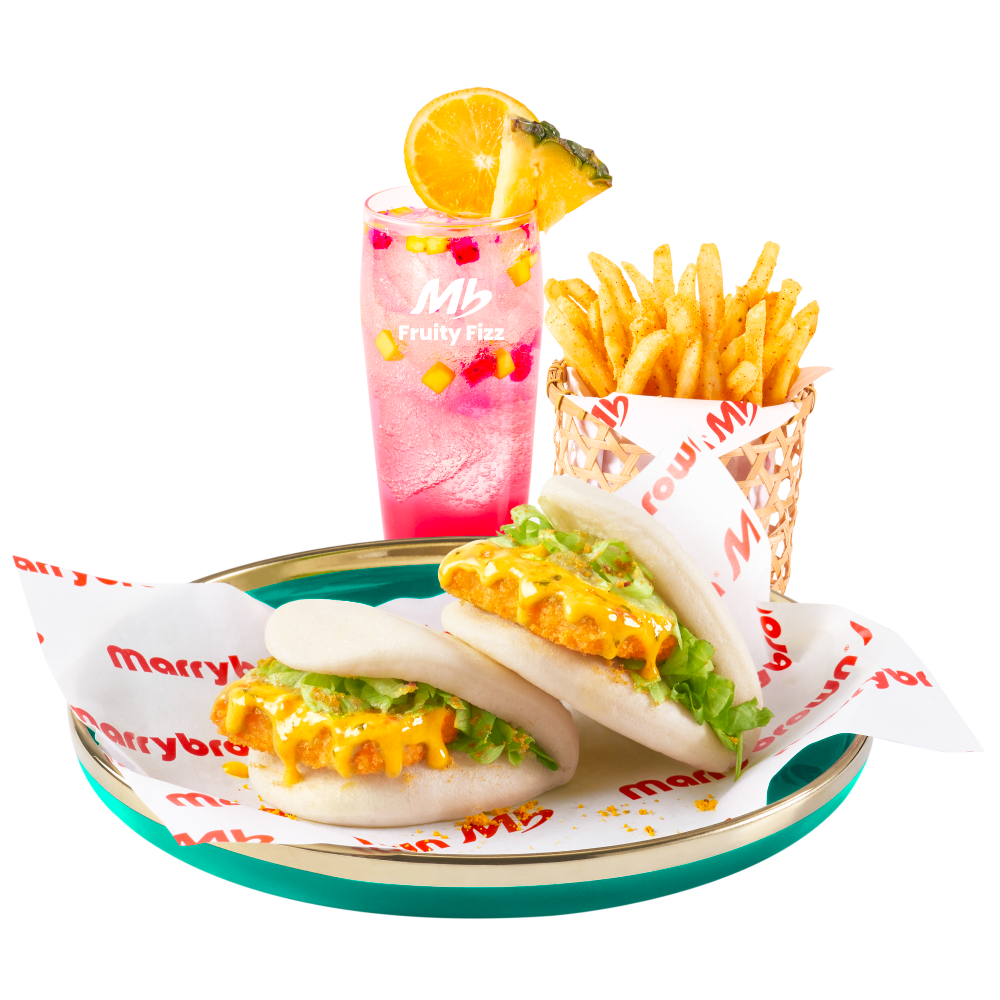 Welcome the newest member of Marrybrown Eggstra Ong, Egg-stra Ong Fish Pau. You can enjoy layers of flavour when you bite because the fish fillet is fried until golden brown and pairs perfectly with a soft steamed bun and Egg-stra Ong sauce.
It is available in 2-pc à la carte from RM7.80 and 2-pc combo from RM14.80.
2. Egg-stra Ong Chicken Combo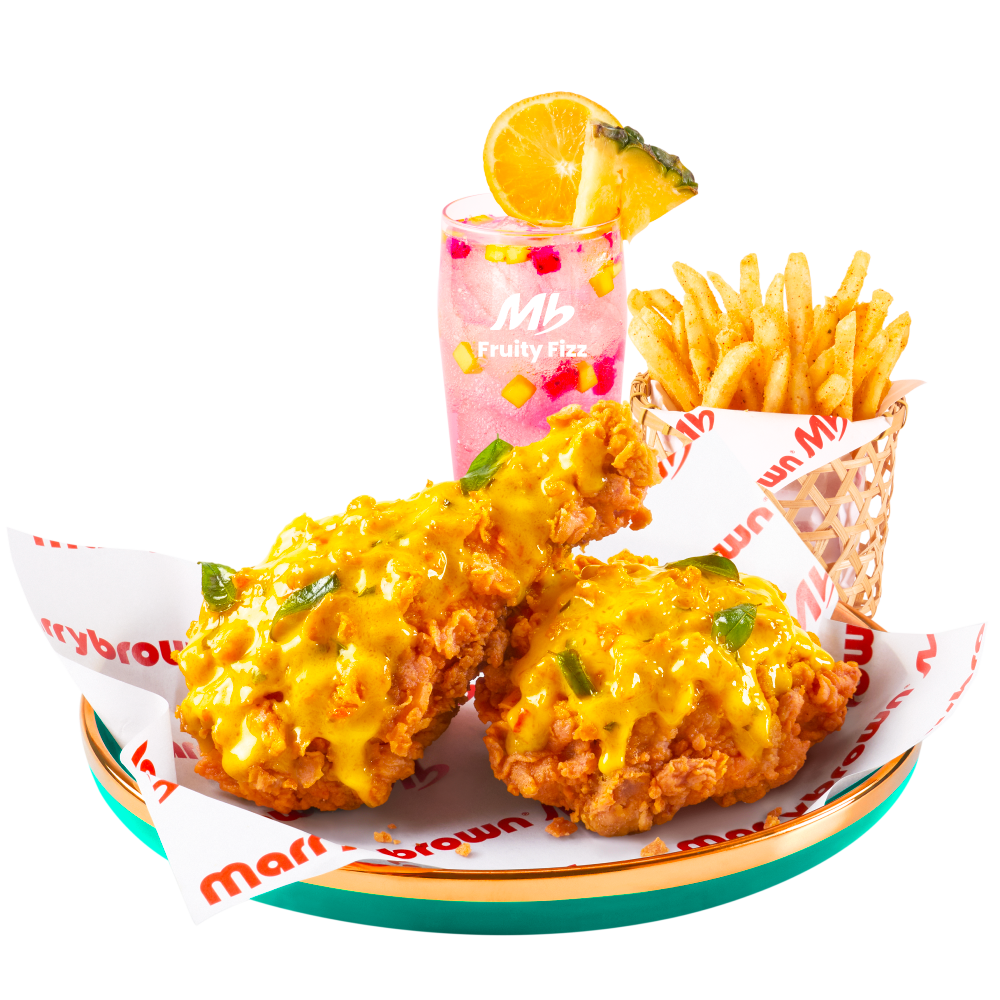 If you're a chicken lover, this combo set is for you. 2 pieces of signature crispy chicken with rich salted egg sauce on the side for only RM20.80 to enjoy.
3. Egg-stra Ong Burger Combo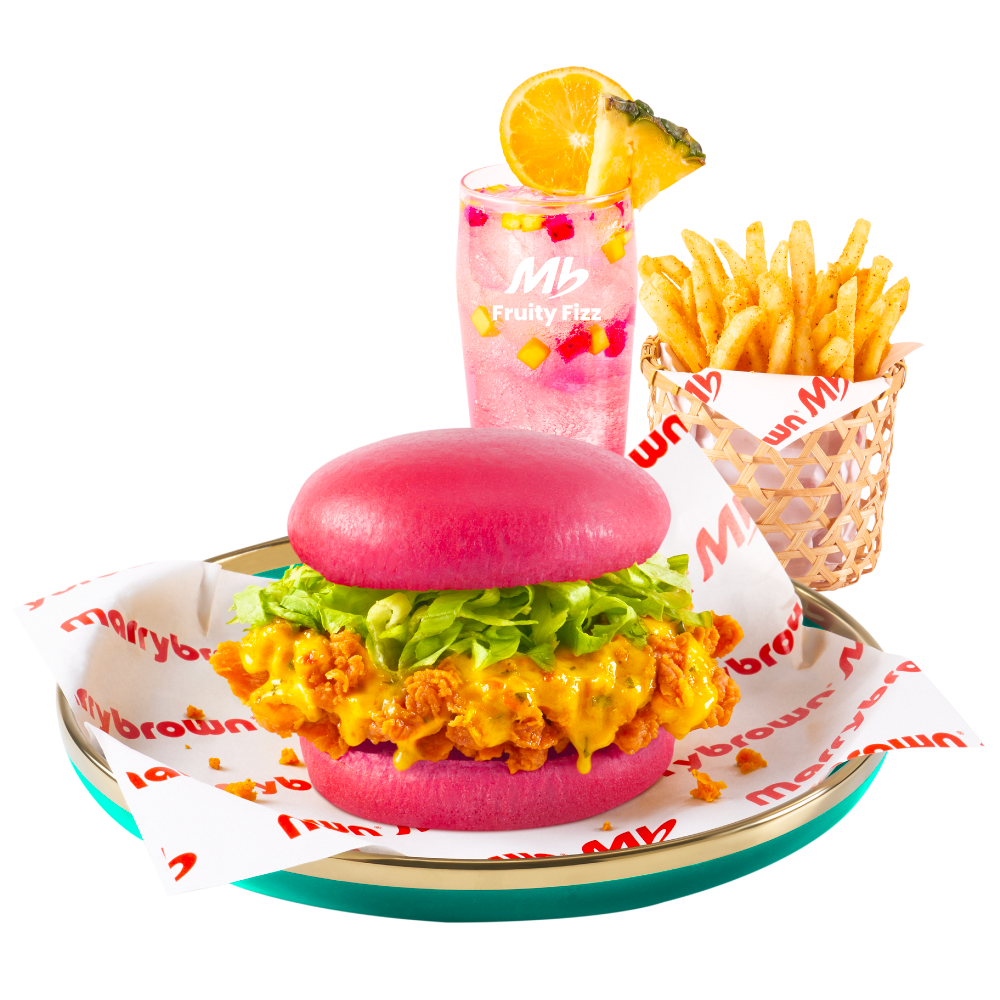 Never forget the original Marrybrown Eggstra Ong menu, the Egg-stra Ong Burger Combo. The burger patty is coated with rich and creamy salted egg sauce and placed between soft delicious buns for only RM16.80.
4. Egg-stra Ong Box Meal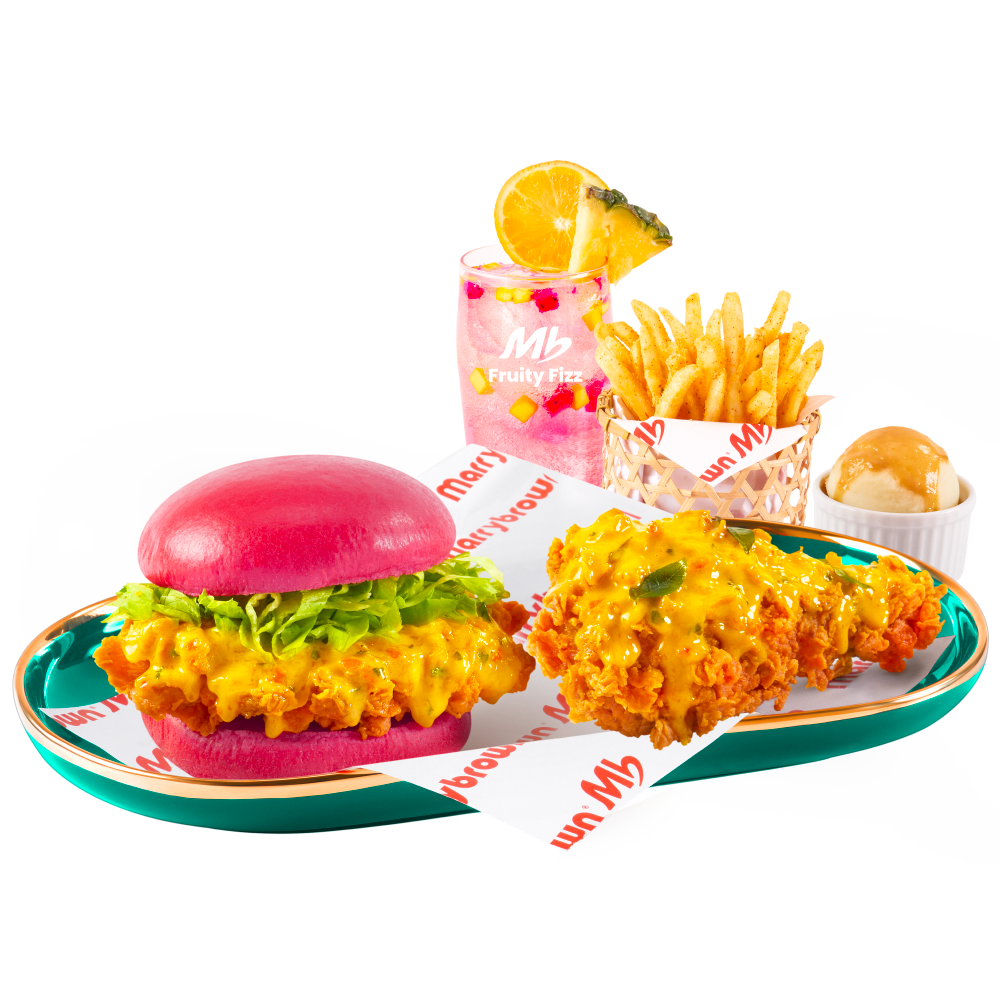 If you're indecisive between Marrybrown Eggstra Ong burger or chicken, you can try both with Egg-stra Ong Box Meal which is only RM25.80 and they also add in their delicious Mashed Potato.
We recommend that you upgrade the regular fries to the new salted egg fries for RM1.00 to experience the Egg-stra Ong.
5. Banana Pie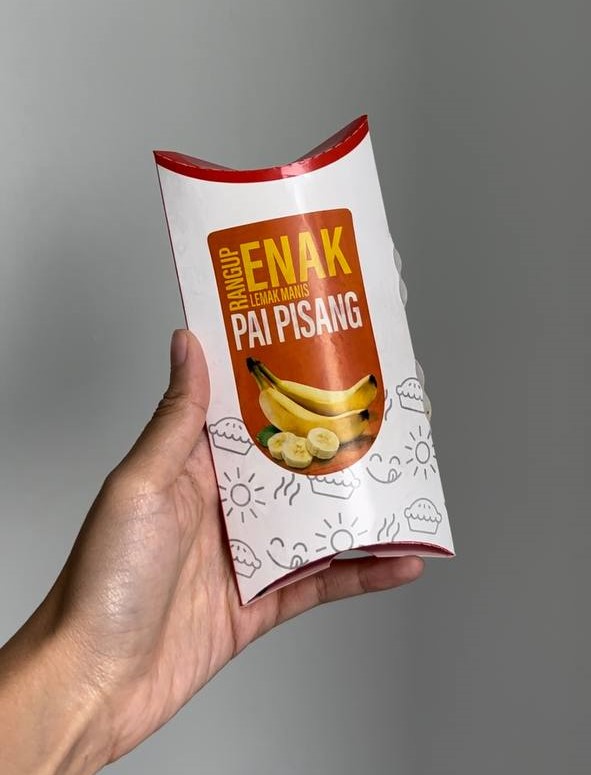 Don't forget to try Marry brown's new banana pie with the flaky pie crust and sweet, soft banana filling which can be purchased with any meal for RM3.50.
Check out all Marrybrown Egg-stra Ong menu in this video:
Marrybrown is constantly improving theirself to bring more delicious menus for Malaysians. So, don't just drool over the pictures and videos, run to the nearest Marrybrown to get your own Egg-stra Ong!
Curious to know more? Kindly visit their Website, MB App, Facebook, Instagram, and YouTube.
More articles on Marrybrown: