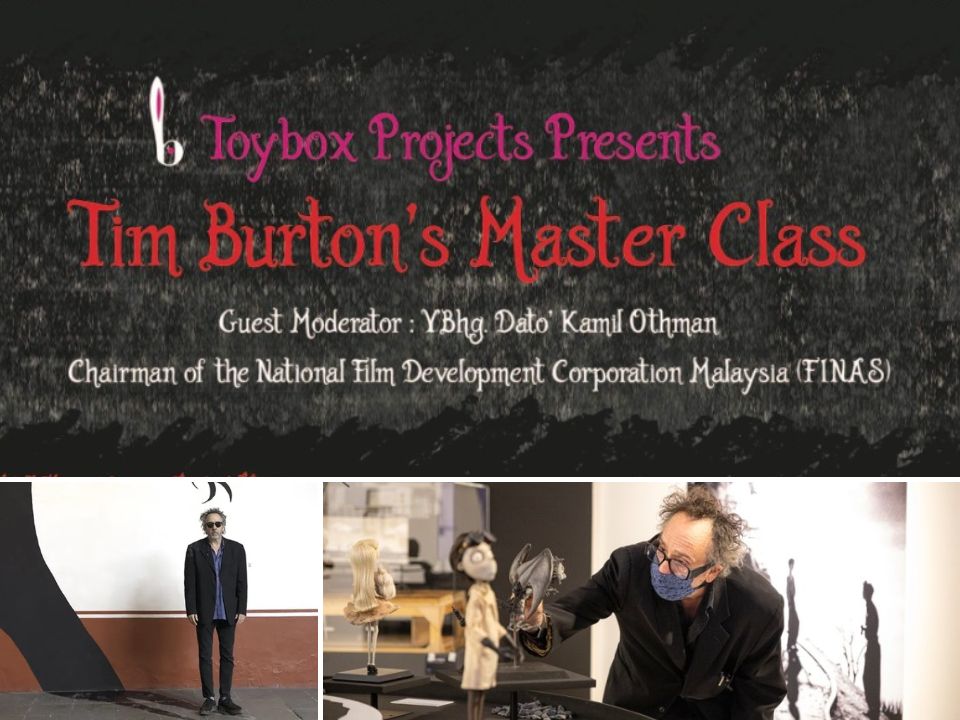 You have entered the whimsical World Of Tim Burton In KL, now it's your chance to learn from the legendary himself in Tim Burton Master Class in KL.
Tim Burton Master Class In KL
Malaysians can now attend a one-day-only exclusive Tim Burton Master Class In KL event, where they can learn from the thoughts and personal archives of legendary filmmaker Tim Burton. The event includes a special guest moderator, Dato' Kamil Othman, Chairman of the National Film Development Corporation Malaysia (FINAS). Tim Burton's Masterclass in KL will be hosted virtually on 14 April 2023 (Friday).
Aiming To Elevate The Malaysian Entertainment Industry!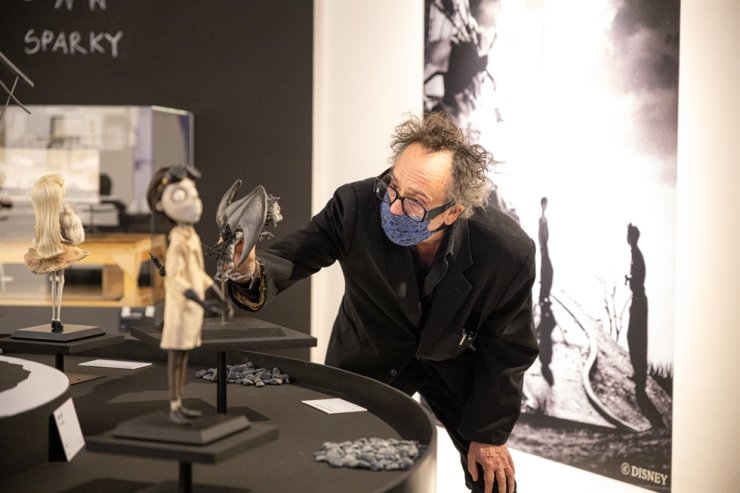 Toybox Projects is bringing "The World of Tim Burton" pop-up museum and "Tim Burton's Masterclass in KL" to Malaysia to inspire and provide knowledge, creative input, film tips, and tricks to current and aspiring filmmakers, creatives, young adults, and students in the film and art industry.
Tim Burton aims to drive individuals in achieving their aspirations and developing quality films and artworks while showcasing Malaysia's talent to the world.
Book This Once-In-A-Lifetime Opportunity
Category
Ticket Price
Adult
RM338
Students
(Students are required to present or key in a valid Student ID to redeem special student prices)
RM238
As a token of appreciation, those attending this masterclass will be receiving an exclusive digital certificate after the masterclass as well as a 10% off ticket discount for The World of Tim Burton.
Additionally, there will be a book signing session limited to 100 VIP Ticket Holders together with the exclusive The Art of Tim Burton book and merchandise, multiple entry season pass, and the opportunity to meet Tim Burton. Book your tickets now here at The World of Tim Burton Malaysia.
So don't miss the opportunity to learn with Tim Burton about his story on the art of films, his unique creative processes, and the road to becoming a prominent household name in the entertainment and film industry. For more information, visit their Official Website, Facebook and Instagram.
Articles you might have interest in: