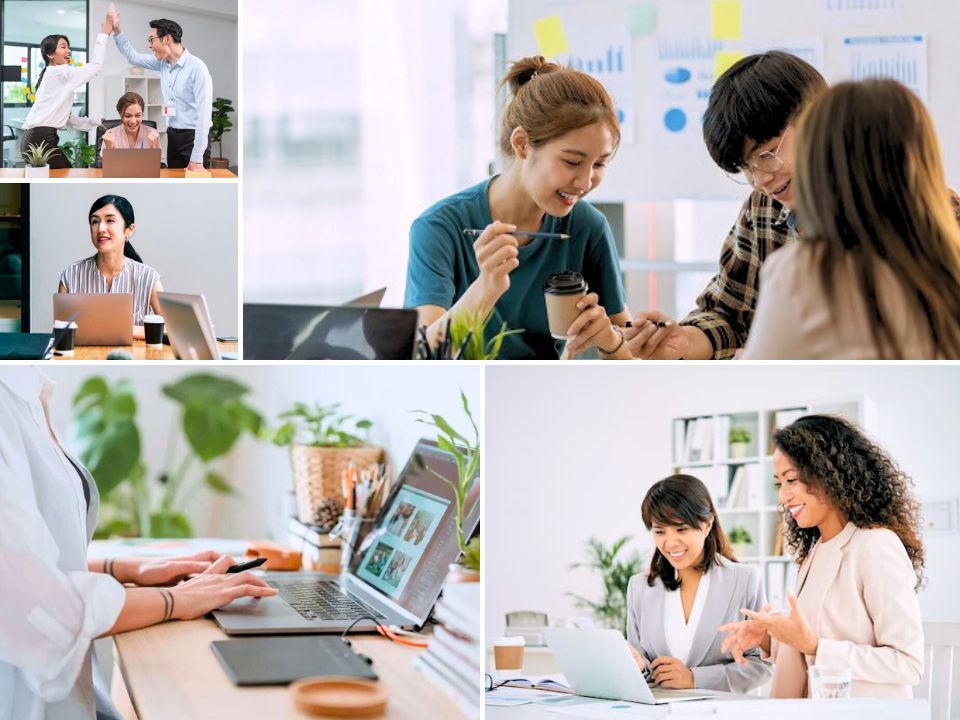 It is easy to become caught up in the maze of everyday activities, deadlines, and meetings in the hustle-bustle 9 to 5 environment. However, in the chaos, there is an overlooked source of inspiration and joy that may change how people feel about their jobs, which is having good friends at the workplace.
The Advantages Of Having Friends At Work
Dive into the healthy workplace and why the presence of friends at work serves as a powerful step toward success.
1. Encourage Healthy Work Environment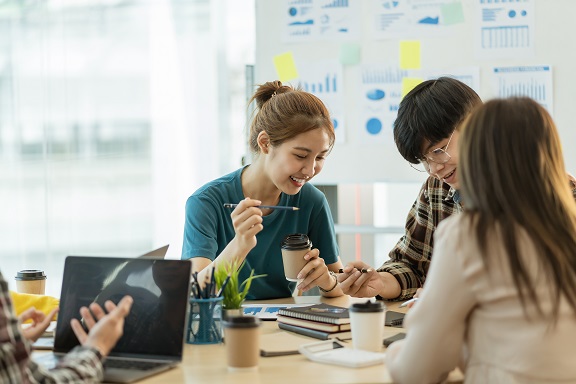 First and foremost, the advantages of friendships at work extend beyond the person where they contribute to creating a healthy work environment. It is good to have a workplace where everyone feels appreciated, included, and encouraged based on trust and friendship.
As a result, the company recruits top talent and grows its reputation. Every employee is looking for a healthy surrounding because they need to feel happy at work in order to give their best for the tasks and projects.
2. Expand Job Satisfaction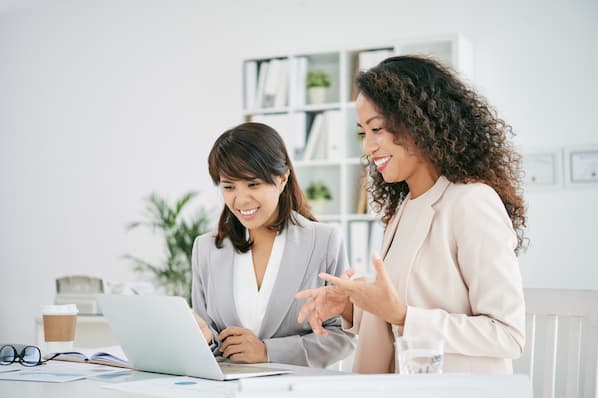 Images via HubSpot Blog & Zoe Talent Solutions
Having good friends also can expand job satisfaction when all the employees feel happy to be at work. Job satisfaction is not only about the quality of work but also about the people to work with. If an employee has good friends at work, they will be most likely to look forward to each day.
This is because they feel excited to spend time at work which makes the job enjoyable. Being satisfied with your work can affect your overall happiness and well-being because it will reduce stress and pressure.
3. Great Stress Busters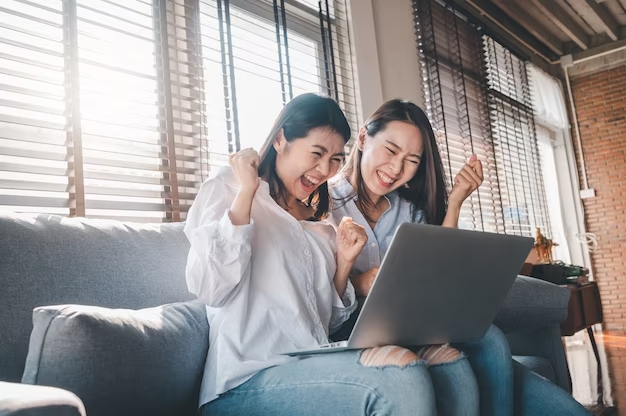 Images via Freepik & Intellect
Everyone knows that work can be extremely stressful sometimes. Working extra hours and not taking time to care for your health will lead to burnout. Having a workplace friend as your great stress buster will help to reduce all the stress. But how?
Having someone to listen to your rant and give support is a good way to reduce stress. Knowing there is someone who will be there and understand your problems can make a world of difference.
4. Promote Collaboration & Teamwork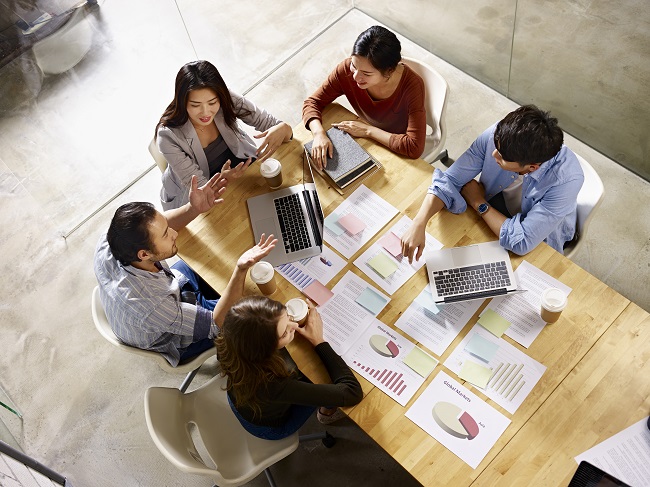 Images via Leaderonomics & Adobe Stock
Furthermore, friendships at work can be developed over casual conversations. Having small talks over coffee or during lunch hour can help to create a culture of friendship and trust that can promote collaboration and teamwork.
Colleagues are more likely to share ideas, offer support, and work together efficiently in this kind of surrounding. Additional points if they are also friends outside of work. Increased productivity, creative solutions, and a more upbeat work environment are the results of this together.
5. Career Growth & Professional Connections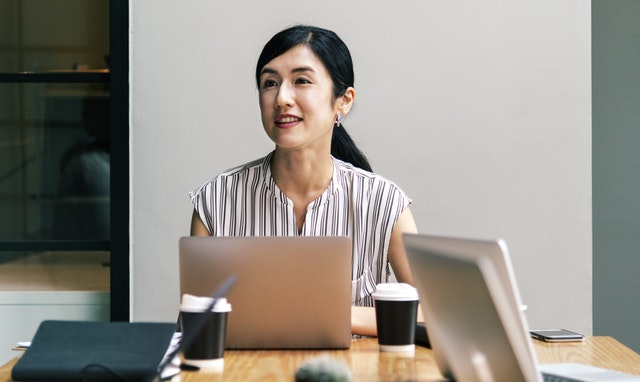 Image via HR In Asia
In this professional world, networking is essential for career growth and professional connections. Sometimes, your colleagues can be incredibly helpful partners on your path to success. They can offer advice, connections with powerful people, and witness your traits and skills. In this way, working friendships can develop into a priceless resource for professional success.
6. Boosting Motivation & Morale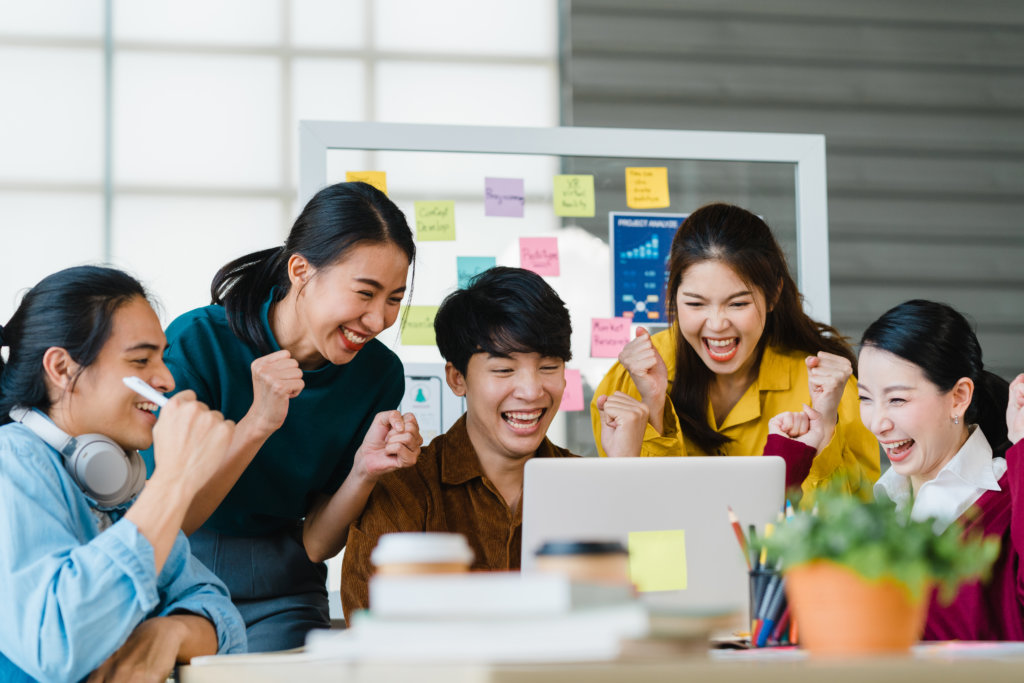 Image via Spectrio & AhaSlides
Finally yet importantly, having good friends at work can boost motivation and morale for the employee. Imagine stepping into the office and being greeted by smiling and welcoming faces, doesn't it feel great? This kind of vibe can be a little extra encouragement to rock your day.
Surrounding yourself with supportive people can instantly improve your mood and turn your regular boring tasks into joyful ones. It is more likely to have a cheering squad behind to support and overcome the obstacles.
In conclusion, it is not only about what people do and how they spend almost all of their time at work; it is also about the people around them. More than simply a benefit, having a good workplace friend can lead to a richer, happier career. So, take care of your professional relationships and watch as they grow to be the key to your success.