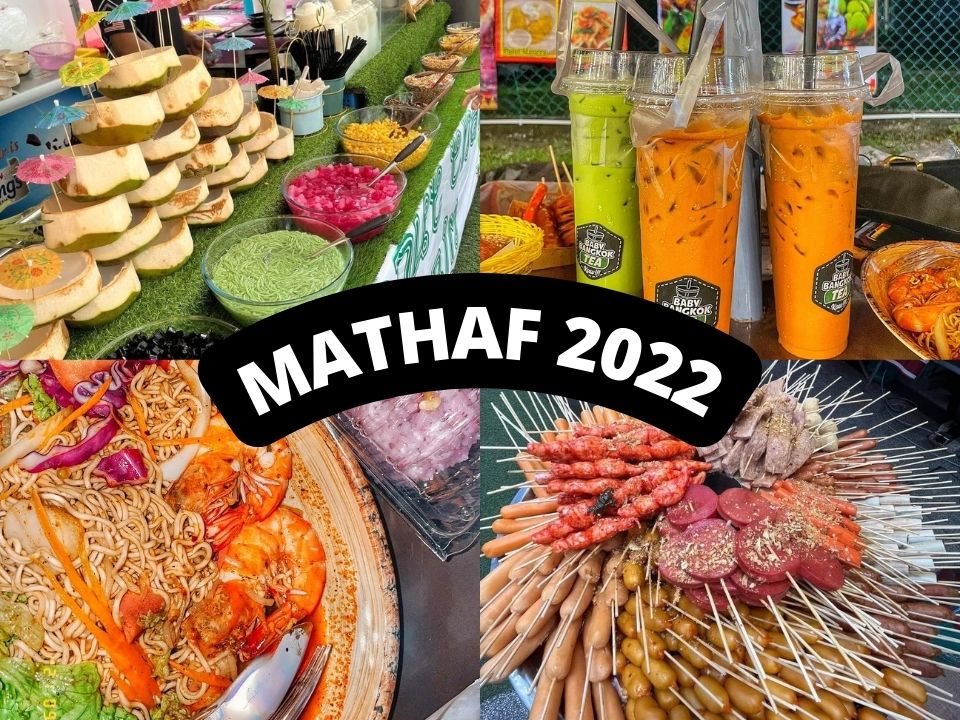 Image via Jalan-Jalan Cuti Santai
Are you a Thai food lover? Don't miss out on this Malaysia Thailand Halal Food Festival (MATHAF) at The Strand Mall, Kota Damansara! The MATHAF will be held from 14 March 2022 until 27 March 2022 from 11 am to 12 am.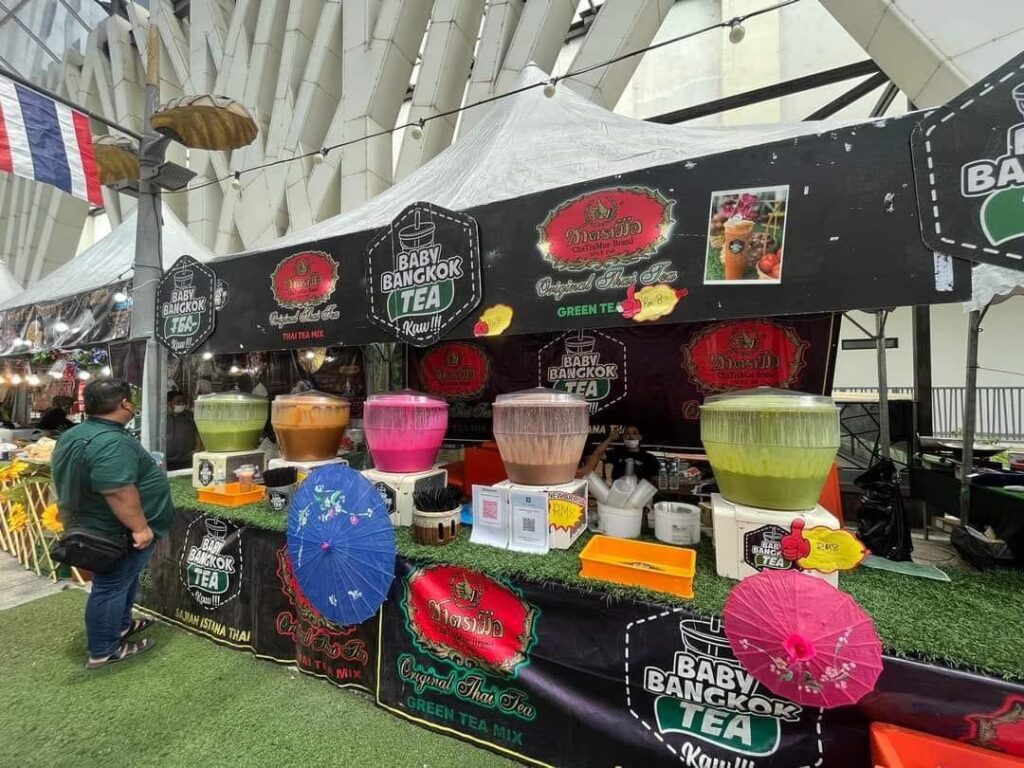 Image via Jalan-Jalan Cuti Santai
On this hot weather, cold drinks are very intimidating to look at! You can come to Baby Bangkok Tea stall to taste their tasty Thai tea. There are two flavors available which are green tea kaw and Thai tea kaw, you can get it at MATHAF.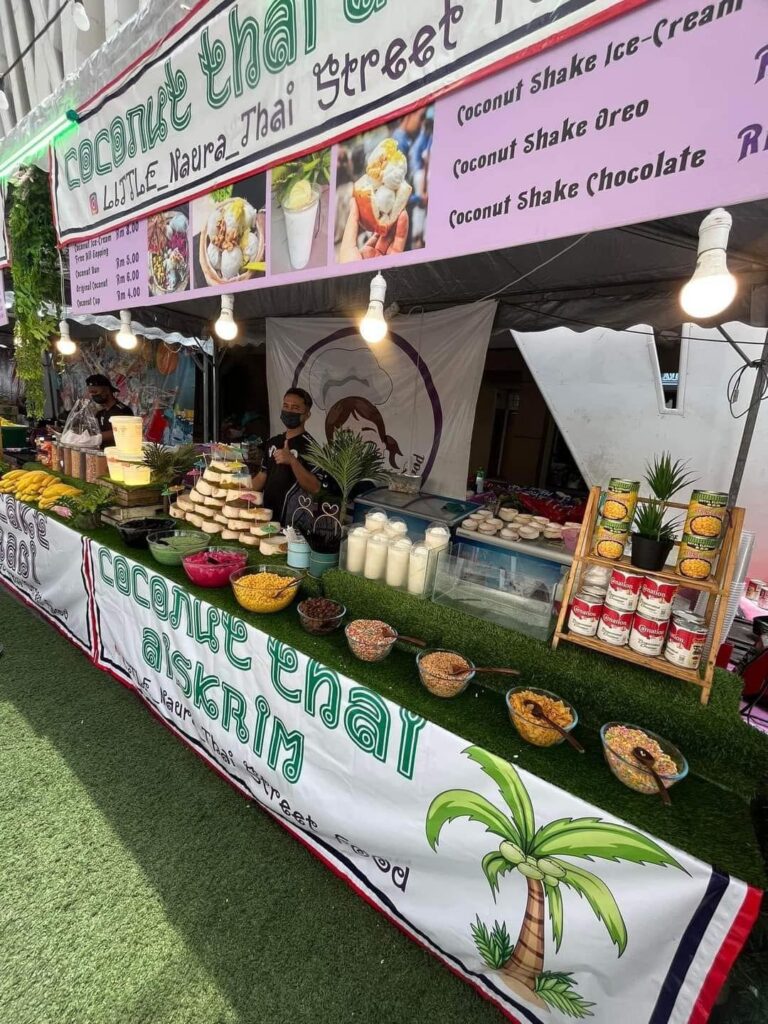 Image via Jalan-Jalan Cuti Santai
This stall serves a popular Thailand dessert which is coconut Thai ice-cream. This coconut Thai ice-cream is quite unique because they put the ice-cream inside the coconut shell. Not only that, you also can choose few toppings to put at the top of the ice-cream. Our favorite are grass jelly and corn! So what's your favorite? Head up to MATHAF to try this Thai dessert.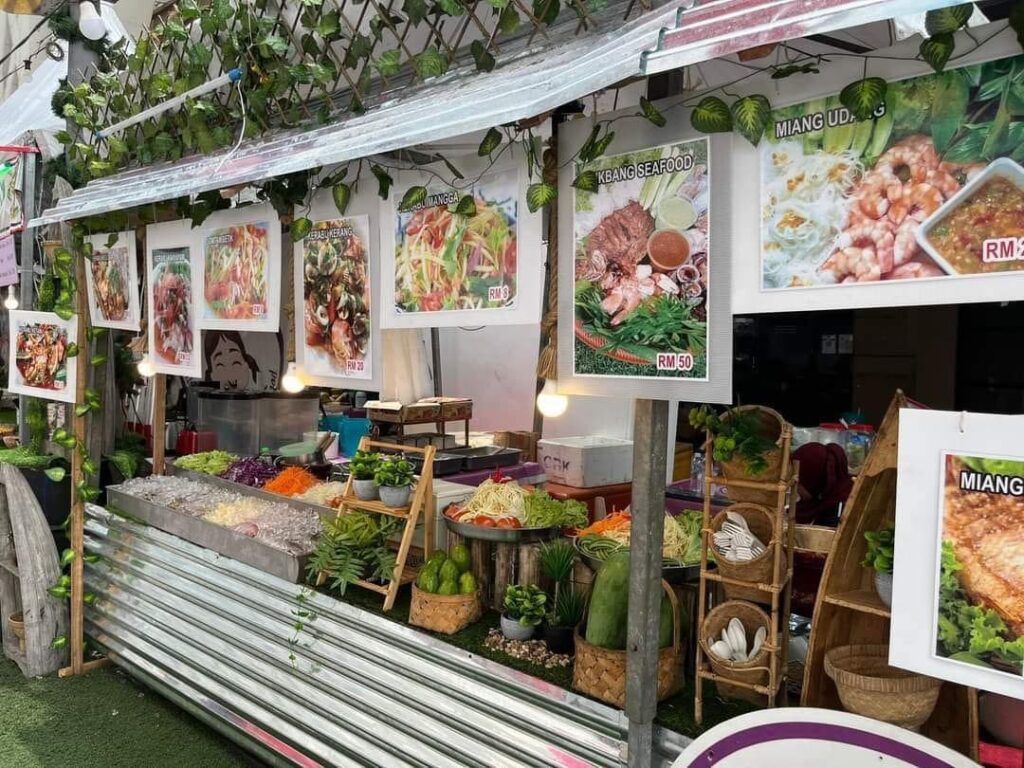 Image via Jalan-Jalan Cuti Santai
Are you familiar with this food? We bet all of you must have been try this food at least once in your life. Yes! It's Kerabu maggie! This is one of the Malaysian favorites of Thai street food. The great combination between spicy, sweet and sour of Kerabu Maggie really suits Malaysian taste.
At MATHAF, you can get all types of Thailand street food such as Kerabu Maggie, Lokchin, Somtam and many more. You don't need to wait for the border to open to fly to Thailand because you can get all the food here at MATHAF.
So, what are you waiting for? Grab your car key and straightly head up to MATHAF at The Strand Mall and try your favorite Thailand food! Here are the details of MATHAF 2022:
Location: The Strand Mall, Kota Damansara
Date: 14 March 2022 – 27 March 2022
Time: 11 am – 12 am
Read more: