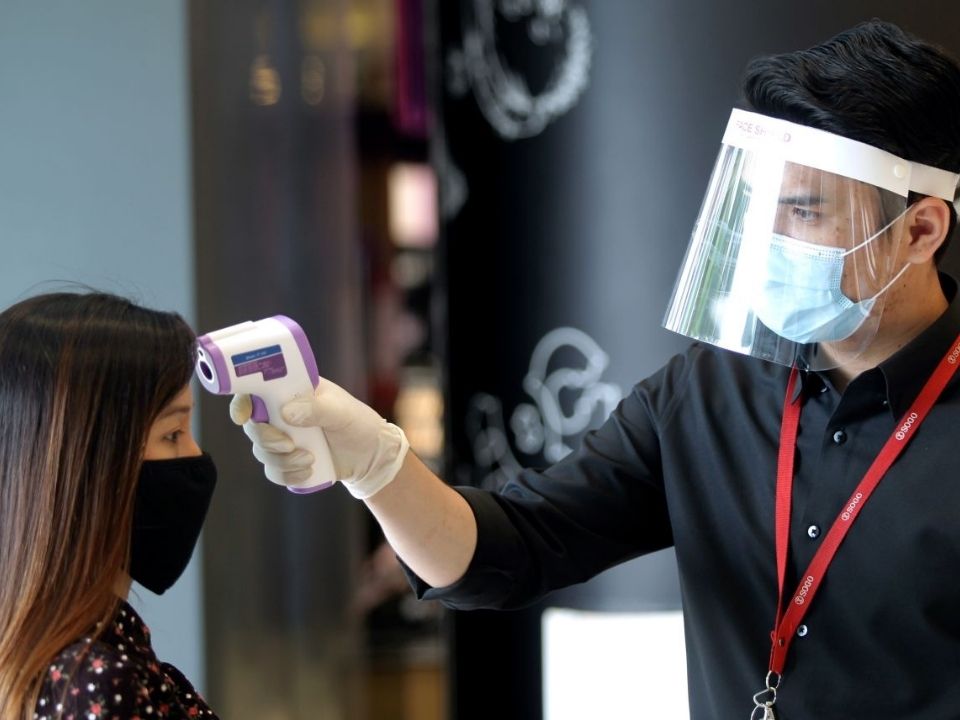 In a media conference, the Minister of Health, Khairy Jamaluddin has provided updates related to the Covid-19 updates in Malaysia and has announced that the temperature scanning before entering premises is not compulsory anymore.
He also mentioned that this matter will be formally endorsed by the National Security Council soon after the issue is brought to a meeting with them.
The temperature scanning upon entering any premises will soon be a thing in the past. This announcement has taken many by surprise as it used to be one of the most fundamental SOPs.
However, the public will still need to check-in via MySejahtera application before going into any premises.
In conjunction to this, many wonder if the temperature scan will be completely removed from the current SOPs. It is however not mentioned in the announcement.
"The proposal will be brought forward to the National Security Council (MKN) for approval and revision. We will provide an update as soon as we can," Khairy explained at the conference in the parliament.
Why Is Temperature Scan Not Compulsory Now?
Getting used to the new norm, temperature scanning has been among the compulsory SOP that everyone has to adhere to since the beginning of the pandemic.
However, since recent reports on Covid-19 has found that the virus infection may also be asymptomatic, which means one can be infected with Covid-19 while feeling perfectly fine or they get by with only mild symptoms, this particular term as a compulsory SOP does not seems relatable anymore and it has been debated for some time.
More About Children's Vaccine
In conjunction with the issue of vaccinating children aged 5 to 12, Khairy Jamaluddin said that the Ministry of Health is aiming to administer a first dose of Pfizer vaccine to 70% of this target group within the first two months.
He then continued to elaborate that the registration for vaccination will be open at the end of this month.
"For now, parents can begin registering their children as their dependents in MySejahtera."