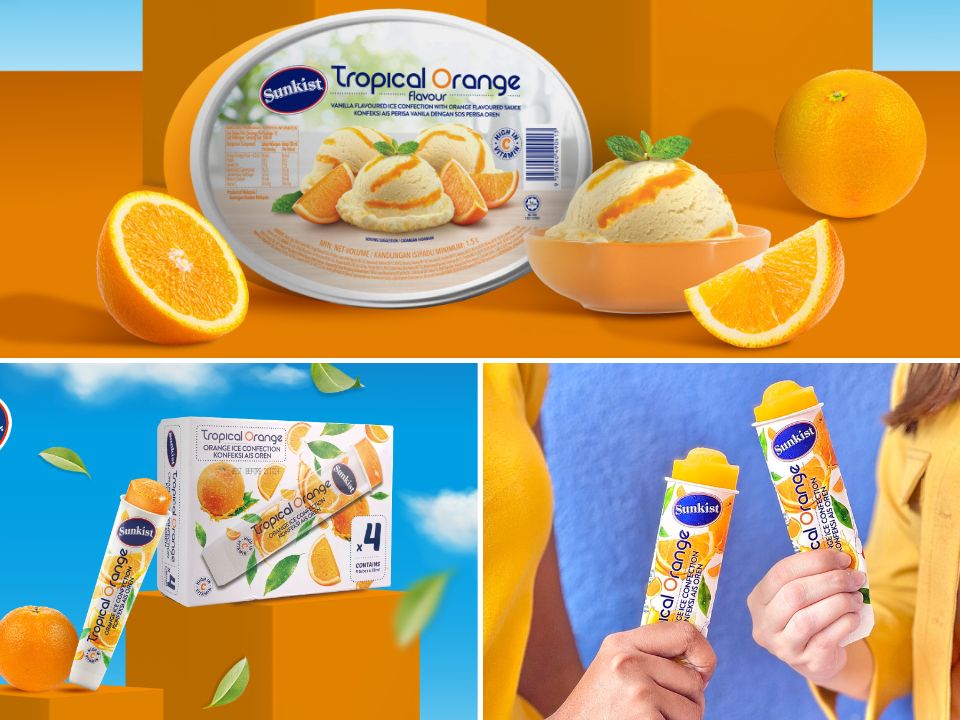 Introducing Sunkist Tropical Orange Ice Confection, the first in Malaysia, with high Vitamin C ice confection in fun tubes and shareable tubs to enjoy with your loved ones!
F&N Creameries Partners With Sunkist Growers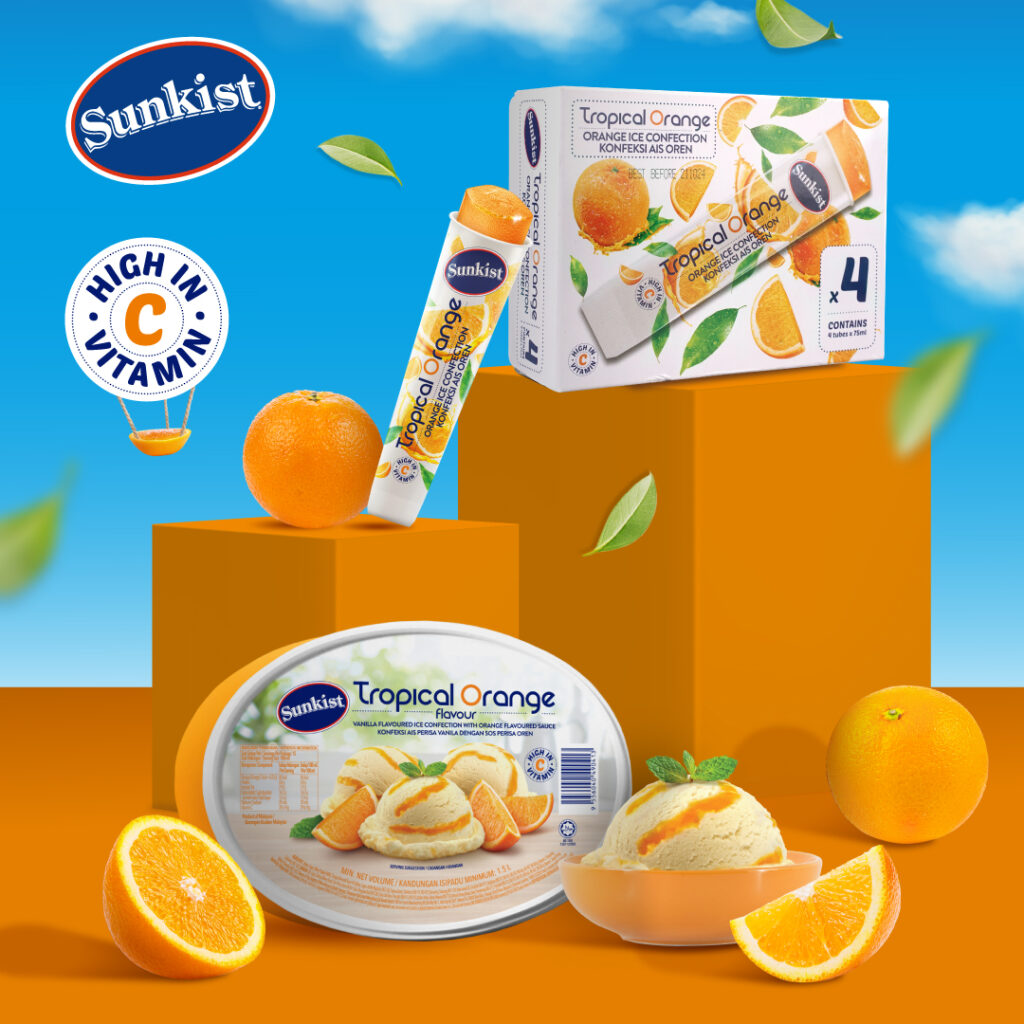 F&N Creameries, a leading ice confection brand in Malaysia, has partnered with Sunkist Growers to introduce the Sunkist Tropical Orange Ice Confection line. This new ice cream line is unique as it uses orange juice instead of artificial orange flavours, making it high in Vitamin C and suitable for vegans and lactose-intolerant people.
Sunkist Tropical Orange Ice Confection Line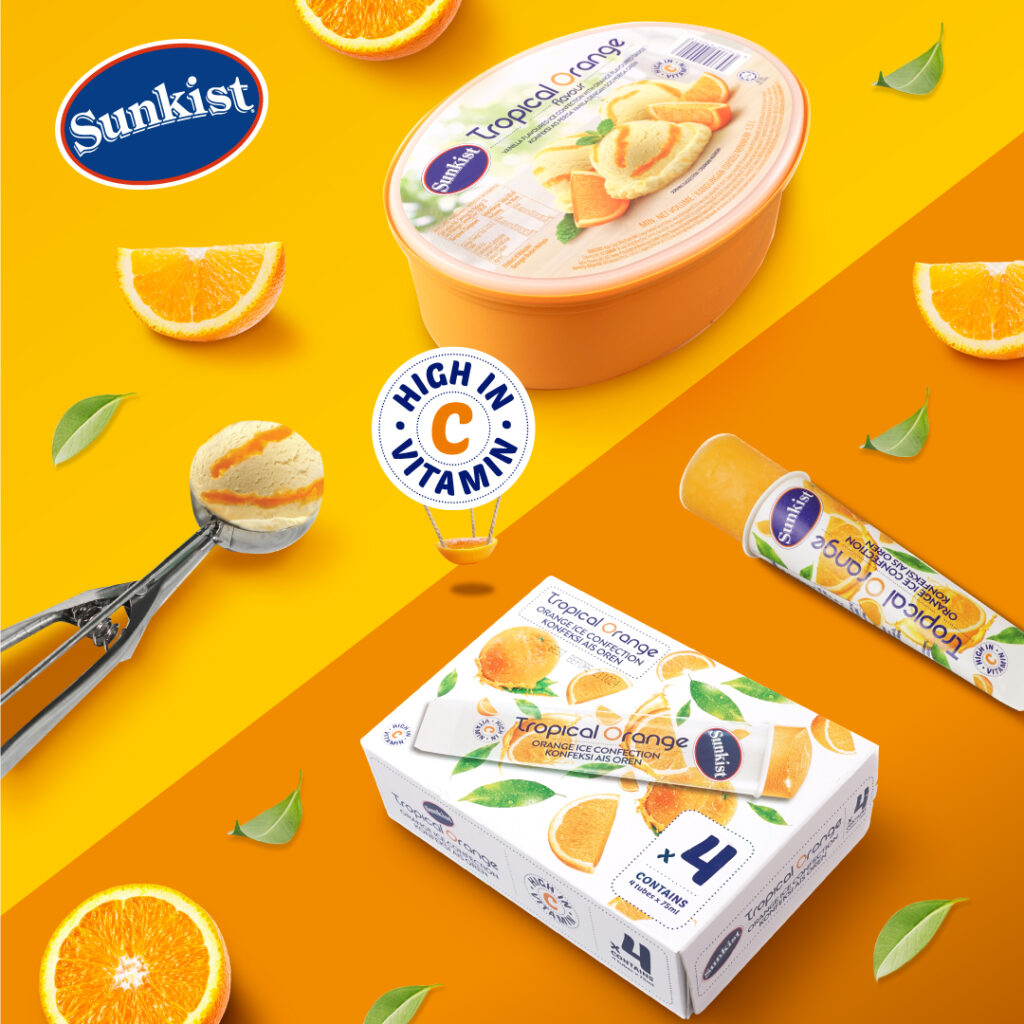 You can enjoy the Sunkist Tropical Orange Ice Confection line in two ways which are single-serve tubes and shareable tubs.
Sunkist Tropical Orange Tube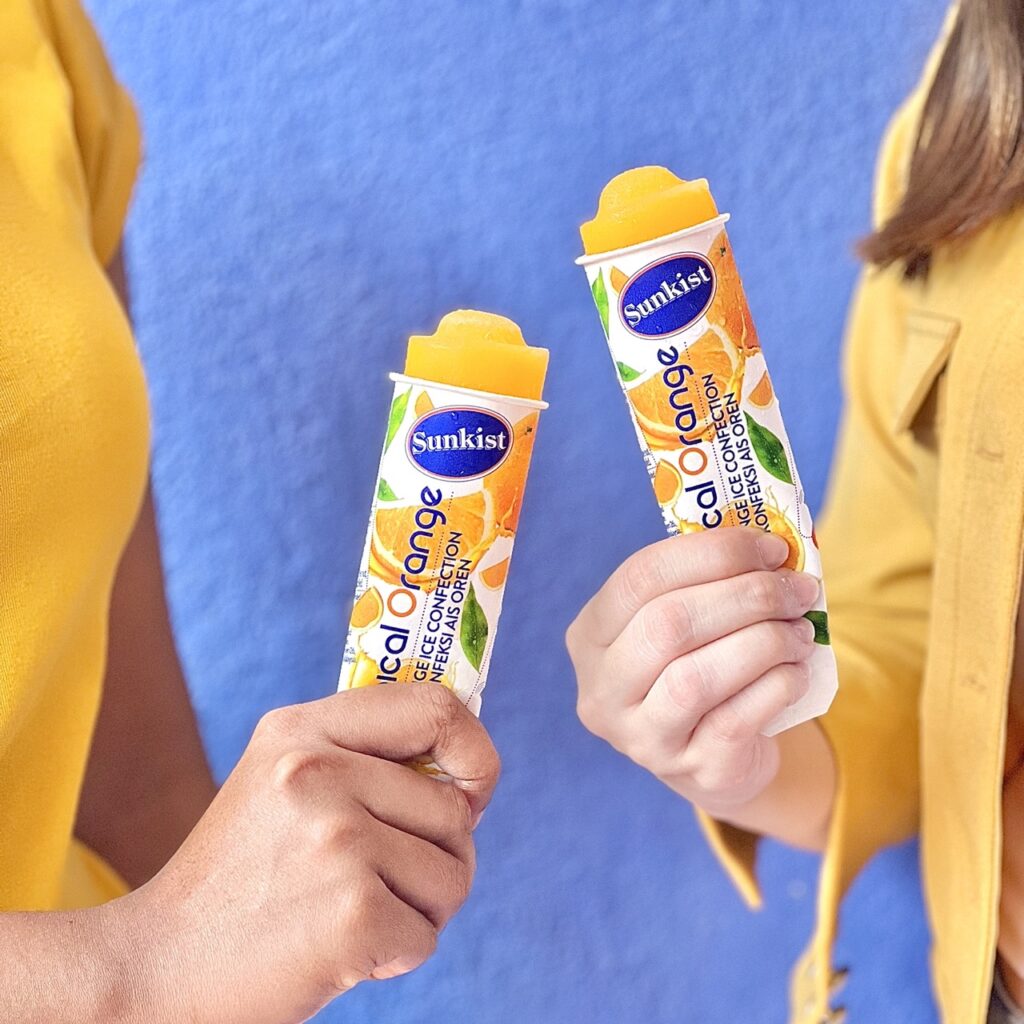 The tubes are a frozen treat that's like sorbet, and it's great for people who are vegan or can't have dairy. The single-serve tubes cost RM2.50 each, and a pack of four costs RM9.80. It's perfect for hot weather because it's refreshing and has Vitamin C from the orange juice. The tube is easy to hold and reduces mess while you eat which is definitely a perfect treat for children.
Sunkist Tropical Orange Tub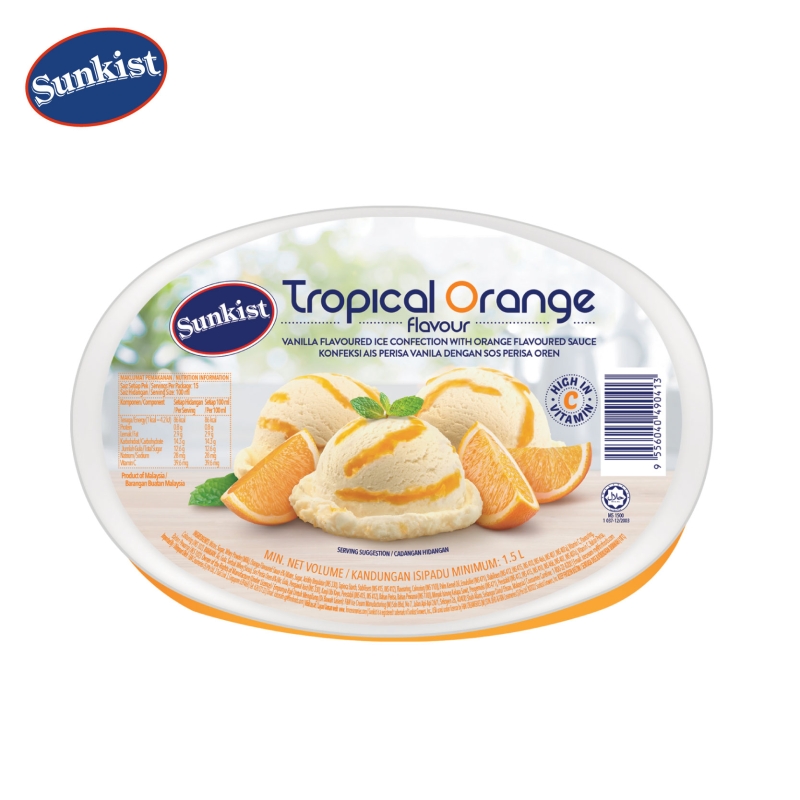 Image via F&N Life
The tub provides a creamy and smooth vanilla base mixed with an orange-rippled sauce that delivers a unique taste and texture similar to artisanal ice creams. It is available in a 1.5-litre tub size at an affordable price of RM15
Sunkist Tropical Orange Ice Confections are available nationwide and online. Consumers can purchase them online at the F&N Official Online Store.
Don't Miss Out On The Chance To Win RM30, 000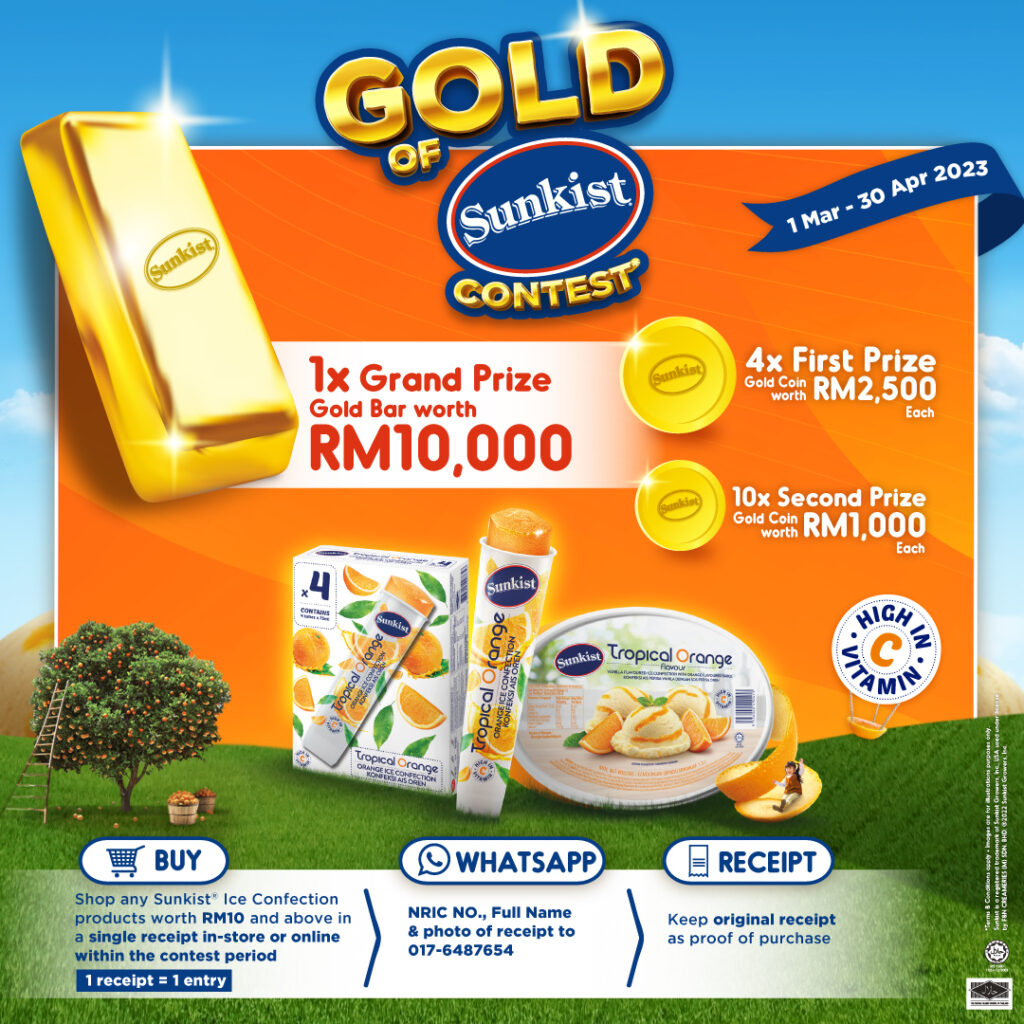 Join the Gold of Sunkist contest by purchasing RM10.00 and above of Sunkist Ice Confection products in a single receipt and WhatsApp-ing it to 017-6487654. Participants stand a chance to win RM30,000 in gold bars and gold coins. The contest runs from 1 March 2023 to 30 April 2023.
Find out more at their Official Website, Facebook and Instagram.
If you want more ice cream recommendations, click here to try creamy sweet ice cream in KL.
Articles sweet tooth might be interested in: