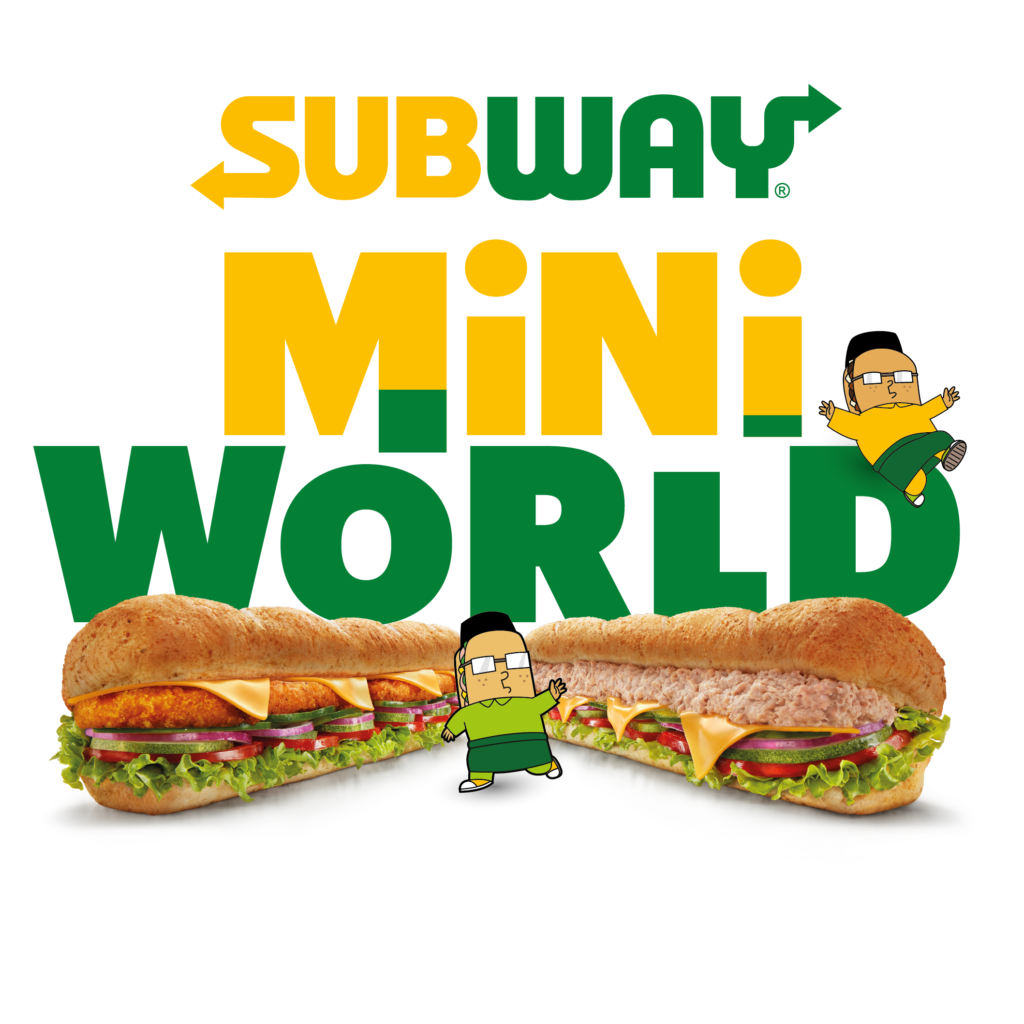 Subway Malaysia's meaty mascot, Sabweh, is thrilled to invite everyone to celebrate its first immersive experience of Subway's unique history and culture with the launch of the Subway Mini World Exhibit!
Subway Mini World Exhibition
People can visit the interactive Subway Mini World experience in two different locations across Malaysia in July 2022. Sub-fans will be able to catch the exhibition at Tiffin at the Yard, Kuala Lumpur, and then up northat Queensbay Mall, Penang.
Commemorating Subway's 23 years of serving delectable subs in Malaysia, the exhibit features miniature displays of memorable landscapes across the nation such as the historic Dataran Merdeka impeccably handcrafted by MinNature Malaysia, and a larger-than-life 10-foot sub statue that guests can marvel over.
Visitors can also stand in awe of a holographic sub-display while being taken through the history of Subway.
Bouncing with excitement, Sabweh himself will be at the exhibition, ready to join everyone visiting this immersive experience. In addition to hanging out with the life-sized meaty mascot, guests can also participate in the Mini Sabweh Huntto win spectacular prizes!
Making a special appearance at Subway Mini World, Sabweh creator and viral comic artist Ernest Ng will meet and greet guests at the Kuala Lumpur exhibition on Sunday 10 July from 12 pm – 2 pm.  Don't miss the opportunity to say hello and snap a photo with Ernest and Sabweh!
Subway Mini World Exhibition Details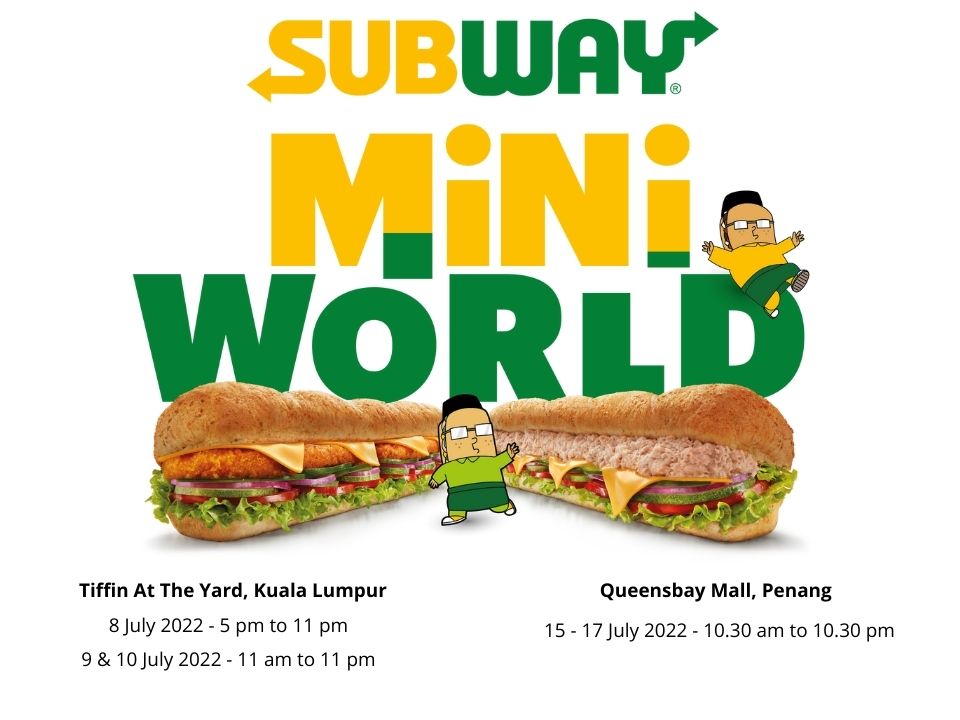 Tiffin at The Yard, Kuala Lumpur
Date: 8 – 10 July 2022
Time: 5 pm – 11 pm (8 July), 11 am – 11 pm (9/10 July)
Queensbay Mall, Penang
Date: 15 – 17 July 2022
Time: 10.30 am – 10.30 pm
But that's not all! Guests who come to the exhibition after spending at least RM20 at Subway in a single receipt can upload their details online at https://subwayisfresh.com.my/miniworld/ to receive free, limited-edition Subway swag!
Meanwhile you are at it, check out the 3D Sabweh Billboard at Pavilion Kuala Lumpur.