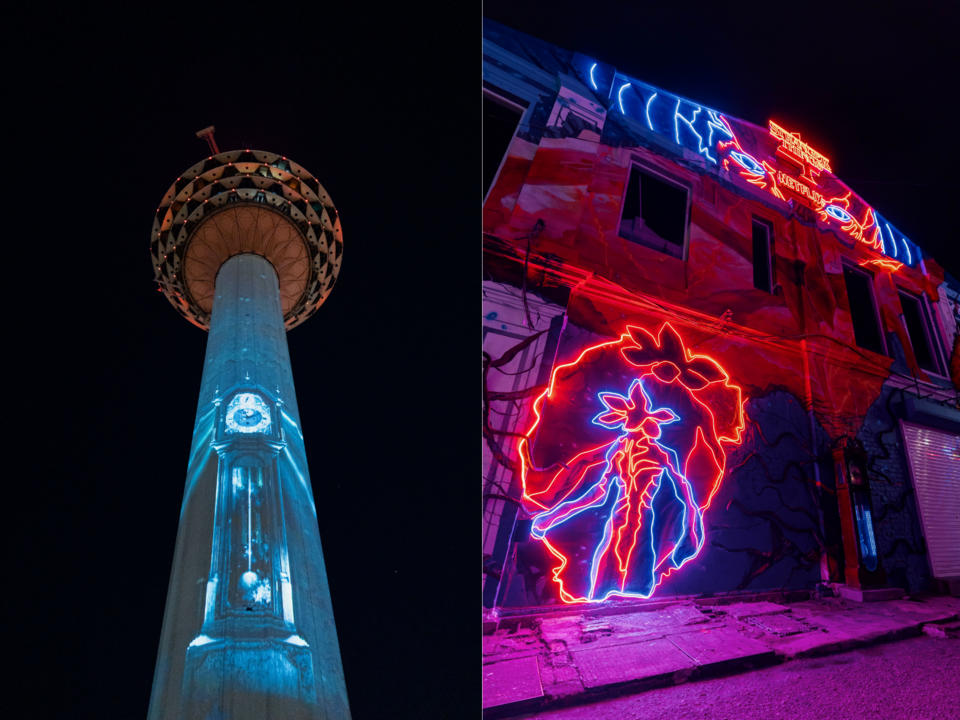 Image via MYC! Malaysian Youth Community
The premiere of "Stranger Things 4" in Malaysia was showcased last month, being one out of fourteen countries partaking in the event showcasing Upside Down rift projections and installations on iconic landmarks!
'Stranger Things' Have Happened Here
From May 27-29, the Upside Down rift as well as iconic scenes from seasons 3 and 4 of "Stranger Things" decorated the KL Tower for visiting spectators at night. Alongside, the Creel House stood nearby – fitted with the notorious and ominous grandfather clock, Vecna who is season 4's main antagonist, the Mind Flayer, and a Demogorgon.
Meanwhile, Malaccan artist Amir Andhar's "Stranger Things 4" mural installation lit up Petaling Street from May 27-June 12. Here the infamous, mirror dimension monsters of Creel House make a chilling return, stepping through the Rift opening tucked away in a corner of Kwai Chai Hong. Byers' alphabet Christmas lights also make a cameo appearance in the heritage alley.
Check out some pics of the spectacles below!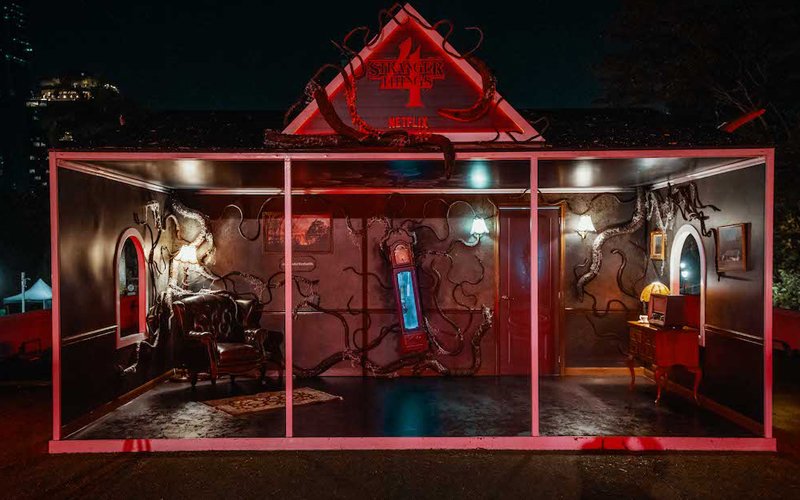 Binge "Stranger Things 4" on Netflix Now!
"Stranger Things" is one of Netflix's flagship shows: an American science fiction horror drama television series set in 1980 Hawkins, Indiana, where its supernatural connection to a hostile alternate dimension known as the Upside Down sparks a string of strange events. Some of the featured cast members include Winona Ryder, David Harbour, Millie Bobby Brown, Finn Wolfhard, Gaten Matarazzo, Caleb McLaughlin, Noah Schnapp, and more.
"Stranger Things 4" takes place nine months after the third season's ending. Episodes will be released in two sets: the first on May 27 contained seven episodes while the second on July 1 contains two.
With a runtime about twice the length of previous seasons, rumor has it the ninth and final episode will be at least two and a half hours long! Be sure to catch it when it drops this July 1 at midnight!
(Source: The Rakyat Post)