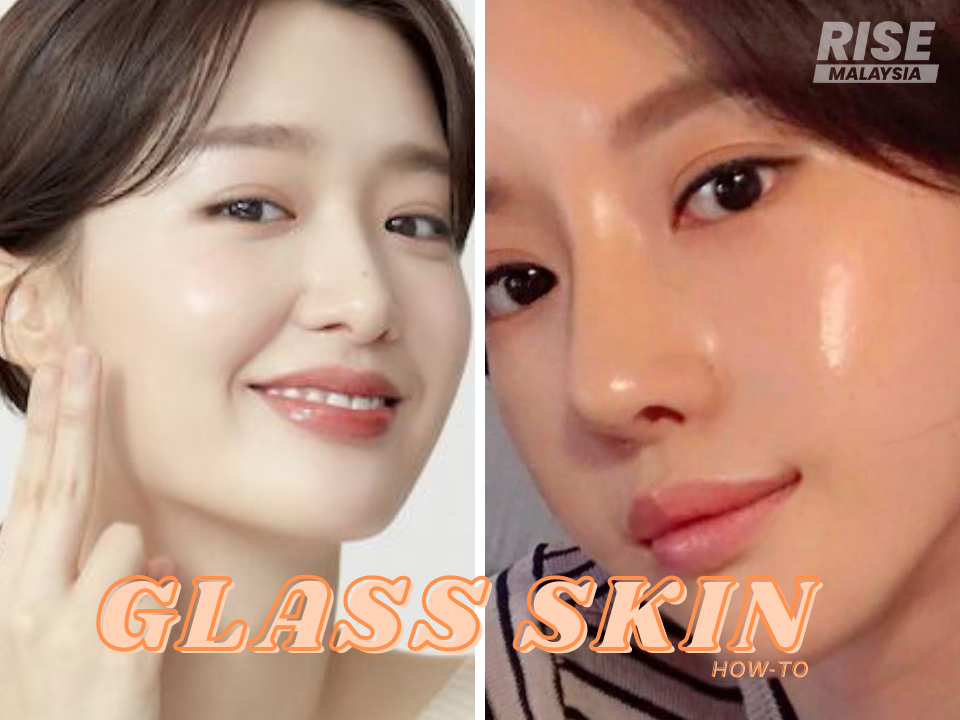 What is Korean glass skin and why is it so popular?
Korean glass skin has become a very famous phenomenon in the beauty world for its luminescent flawless skin, healthy glow and meticulous skincare routine. It is no question why everyone is obsessed with it. The phrase glass skin is originated from the K-beauty world and it has been viral across social media platforms. The term "glass skin" describes a complexion that is so smooth and glowing that it resembles a glass. However, achieving such flawless skin requires detailed and meticulous steps. Plus, you might be needing more than just a cleanser, toner, moisturizer and sunscreen. Think of it as a 'healthy meal plan' but for your skin. Where it will give enough nutrients that can make your complexion stay glowing, healthy and flawless. Nonetheless, bear in mind that not all skin is perfect. It is more than normal if your skin has tiny little bumps and big pores. Those are natural and it means that your skin is working perfectly fine.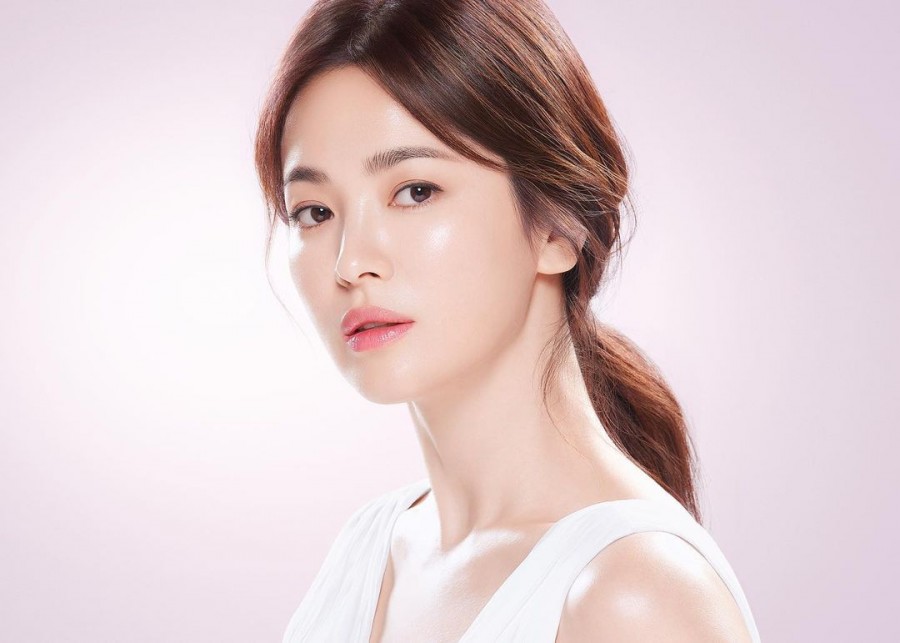 How to Get Glass Skin
Before we get into the steps, you need to know your products first. Make sure to avoid using products with harmful chemicals. You need to know the good and bad alcohol so it won't affect your skin in the long run. Having a Korean glass skin means putting the right ingredient on your skin. Make sure to follow the steps accordingly. This can ensure flawless skin in the long run.
1. Oil cleanser (You can skip this if you want to, but double cleansing is better!)
It is highly recommended that you do double cleansing first. Especially when you got home from spending outside all day long. This means that your skin is exposed to the outside air which can fill with dirt and small particles of dangerous chemicals. Double cleansing makes your skin cleaner. This is because you will start by using an oil cleanser. Oil cleanse helps to get rid of oil-based dirt, which basically can clog your pores. Meanwhile, normal cleansers usually clean the water-based dirt like sweats.
2. Gentle cleanser with balanced pH value
Next, continue with a gentle cleanser that is not too harsh. My best recommendation would be Senka Perfect Whip Cleanser. It's also a great choice for people who are sensitive to fragrance as this one only has a subtle scent. The cleanser is also light and hydrating. During this step, you can just wash your face normally. Even if you only wash your face with a cleanser and do not include anything else, it won't promise you flawless skin.
3. Exfoliant (Once a week)
Exfoliate that dirt out, girl. It is important to exfoliate, BUT you cannot do this more than twice a week in your skincare routine. Exfoliating too much can damage your skin layer which helps to protect your skin from more harmful chemicals. Even when you want to buy an exfoliator, make sure the scrub particles aren't too big or harsh. It has to be fine and gentle enough for your skin to handle.
4. Toner
Then we move on to the prepping part which is the toner or astringent. Your skin cannot absorb enough nutrients from your products if it's dry. Toner is basically toning your skin to balanced moisture and correcting the pH level. Because our skin pH level would normally change during the washing/cleansing process. The Some by Mi Miracle Toner eases out your skin while removing any leftover impurities and is considered one of the most popular toners.
Try to use products (toners, sheet masks, essences, Moisturisers etc) that have at least one of these ingredients:
Hyaluronic acid
Glycerin
Good alcohols
Snail mucin
Urea
Honey
Propolis
Ferments
Niacinamide
Oils.
5. Essence (Partially Important)
Now, this is another step that most people will leave out. Since it works partially the same as a toner. It is unique to the Korean beauty regime. Essence can be something like a toner cum serum. The texture is a little creamier than toner. It will moisturize at the same time balance out your skin pH level.
6. Serums and Ampoules
These babies are the products in K-beauty that helps to overcome specific problems on your skin. Serums & Ampoules can help to prevent acne, hyperpigmentation, wrinkles, and fine lines. Most people will opt for an anti-ageing serum as it can help combat the wrinkles on one's complexion. It is not necessary but if you want skin that looks ageless and spotless, add this to your daily skincare routine. Though it can cost you your wallet, eep.
7. Moisturizer
Moisturizer is your skin's best friend. It would be a major crime if you don't include moisturizer as part of your skincare routine. Think of it as 'rice to every Asian'. Moisturizers come in the form of an emulsion, gel, cream, lotion, or a sleeping mask. The function of it is that moisturizer locks in all the moisture and hydrate your skin. This would make your skin plump, glowy and youthful.
8. Sunscreen
Finally, we have reached our last and most important step; Sunscreen. Even when the day is dark, cloudy or raining, you must wear your sunscreen 15 minutes before going out. Koreans, even for guys, never ditch their sunscreens. That is the answer to their flawless and spotless complexion. Sunscreens help to protect your skin from harmful UV rays. It is suggested that you take sunscreens with SPF5O+.
I hope this answers your questions on how to get glassy Korean skin. Who knows you might end up looking like Song Hye Kyo (Which we know is everyone's dream). If you have prescriptions for your skin problems and find it hard to go out, read here.