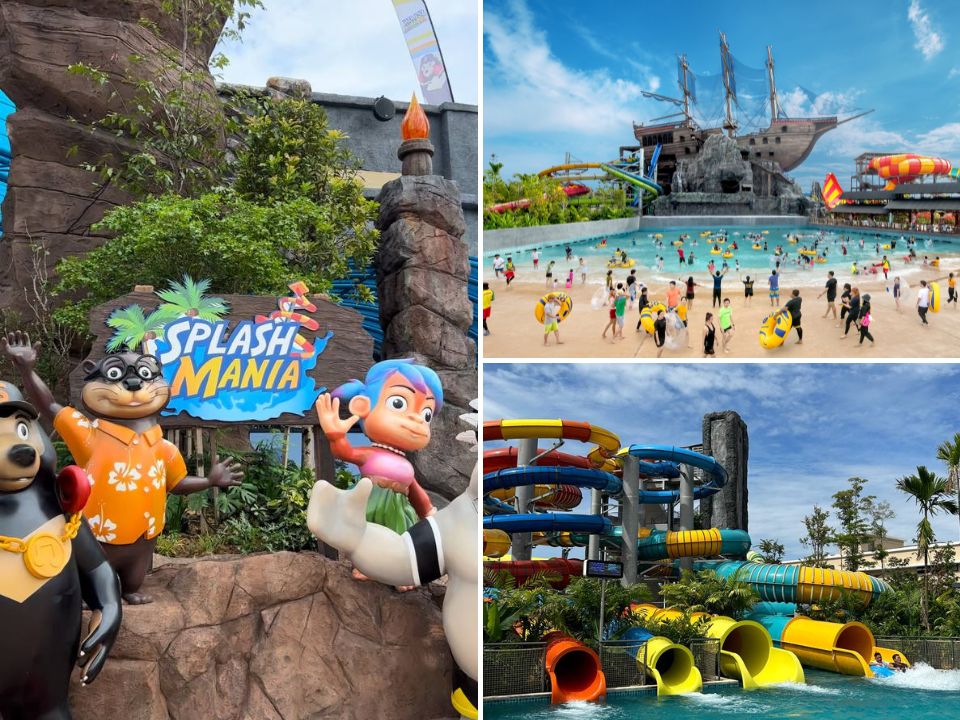 Gamuda Land finally held its official soft launch ceremony for its 18-acre SplashMania Waterpark in Gamuda Cove, this is the place 'Where Nature Meets Fun'! It sets the scene for heart-pounding thrills and bucket-list adventures, offering guests an experience of a lifetime.
SplashMania Waterpark @ Gamuda Cove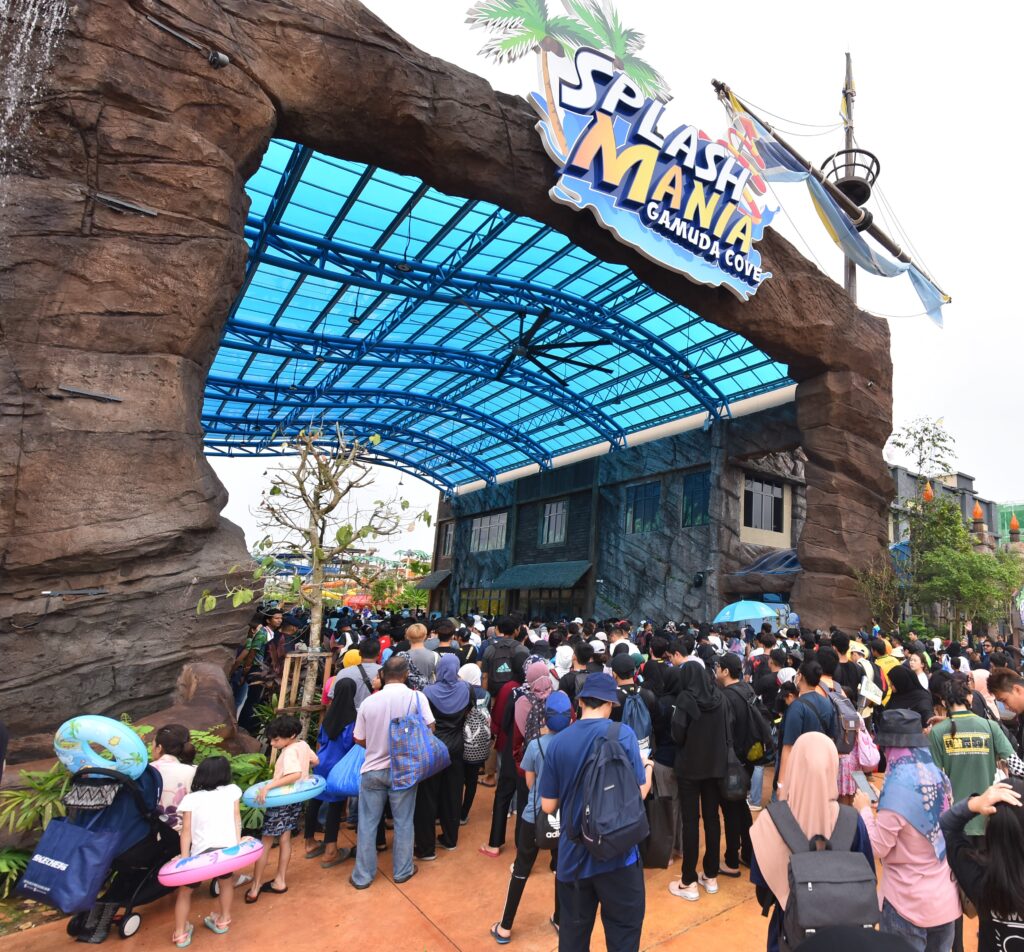 Home to 39 exhilarating slides and attractions, it will comprise some of the first-of-its-kind waterslide experiences in Malaysia, including a Virtual Reality waterslide.
Envisioned to be a sustainable waterpark, 70% of the park is dedicated to green spaces with the landscaping of native trees and plants. Its strategic location in the southern corridor of Klang Valley and close proximity to KLIA and KLIA2 will draw both domestic and international tourists alike with an annual projected visitorship of 800,000.
A total of over 2,200 visitors were amongst the first to set foot in the waterpark and experience the first-of-its-kind waterslides in Malaysia like the Shaka Waka, a 78-meter-long multimedia and audio waterslide fitted with various LED light effects, amongst others.
Rides and Attractions
There will be a total of 24 water slides with 15 key attractions for you to experience which includes the top 3 slides which Malaysia is ranked as the first. Among of them are:
The Plunge
A fan favourite was The Plunge waterslide that begins 3 storeys high at the top of the Amazonia ship and sends visitors for a steep and thrilling ride down.
Maniac Racers
Visitors enjoying the Maniac Racers waterslide at SplashMania's Soft Launch.
The Shaka Waka
It is an enclosed tube slide that offers an incredible and unique ride experience with a variety of special effects of lights and audio, a unique, dramatic visual effect within the twist and turns of the ride. The natural lighting effects create visual harmony with the water inside and riders can travel at high speeds while enjoying the visual effects all around.
Surf Mania
Wanna try surfing but too scared to go to the real ones? Worry not! You can try to surf at SplashMania now! It is a surf pool with fast-paced and rocky waves. Suitable for first timer!
Omba'King Cove
Suitable for adults and kids, here you can relax and watch performances happening on Amazonia's stage while feeling like you're actually lounging in the area.
Typhoon Terror
Ski-inspired slide that lets you experience the motion of a giant slalom ski turn at rapid pace.
The Wild Rush
One of the most iconic water rides in the industry. Riders will literally feel the world drop out from under them as they blast through the narrow looping and twisting tunnels. A high-speed, enclosed body slide, the "WILD RUSH" features back-to-back curves and tight 360° loops that send riders screaming to the end.
The Atlantis VR
A virtual reality ride. Guests will have to put on their VR headwear and experience a journey through the Lost City of Atlantis. An immersive experience, guests on actual waterslides can now imagine being in a completely different world with their very own eyes every time they shoot down this unique journey. Please note that this ride will not be opened for the soft opening.
Check out the sneak peek of SplashMania @ Gamuda Cove below:
Early Bird Pricing
To commemorate the soft opening, visitors are able to enjoy early bird pricing starting at RM63 for children and senior citizens while adults and those above 120cm in height can purchase tickets for RM79 from now until 31st March, ahead of its grand launch in Q2 2023.
Address
Jalan Cove Sentral 4, Bandar Gamuda Cove, 42700 Banting, Selangor
Opening Hours
Everyday – 10am to 6pm
Tuesday – Closed except during Public Holiday & School Holiday
For more information and the latest happenings, visit GL Play at https://glplay.com.my/splashmania. Wanna see more options for this kind of activity? Check out 5 Theme Parks In Malaysia That You Can Visit.