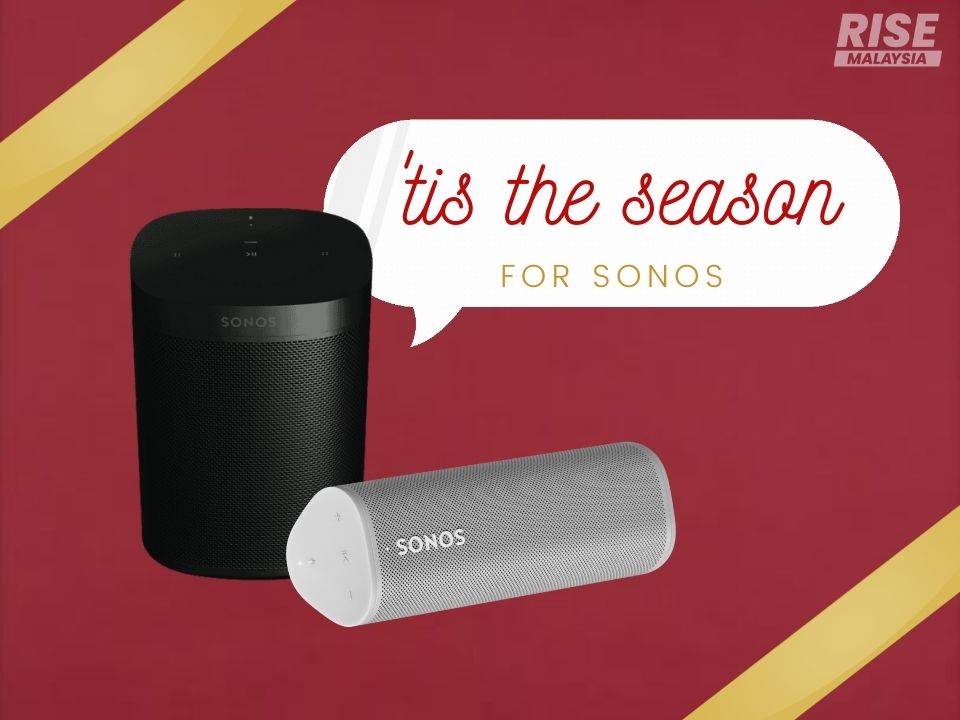 Sleigh's riding, jingle bells' ringing, Santa's busy and everyone's chirpy: It's the world's favourite holiday. Although it's still a few weeks away, people are already bustling for the perfect Christmas gifts. If you're here, it's probably because you're looking for one. The answer is simple, Sonos!
The right Sonos for the right person
1. The Wanderer – Roam
If the person you're thinking of is someone who never stays at one place, Roam is the one! It is seamless for adventures for its all-day battery life and waterproof durability.
2. The Endorphin Enthusiast – Move
The one who enjoys home workouts, yoga sessions and fitness activities, Sonos Move might be your best companion. Sweatproof and drop-resistant are the best features for this type.
3. The Movie Buff – Arc
Arc is great for the people who enjoy being home and binge-watching their favourite TV series or running a movie marathon. Transform one's home into a whole new theatre experience.
4. The Sports Fanatic – Beam
This might be the perfect gift for your boyfriend, father or brother (or anyone really) as Sonos Beam offers an experience as if you're watching a live sports match.
5. The Sonos Aficiando – Sub
The person on your mind already owns a Sonos? Then gift them an upgrade with Sonos Sub that offers a little more bass, allowing a whole new feel.
6. The New Parent – One
Someone could use an extra helping hand, Sonos One is proven to be the best assistant. Simply ask Amazon Alexa or Google Assistant to play a lullaby or even make a phone call.
7. The Nostalgist – Five
Attention to audiophiles, when you think of good vinyl quality sound, you think of Sonos Five. You can connect to your turntable and enjoy listening to your LP record in peace.
Sonos, Man's Everyone's Bestfriend
The goal is clear: Help the world listen better. Founded in 2002, the product line ranges from portable speakers, home audio systems, to outdoor speakers. Why does Sonos remain as the number one choice? It's because they have the ability to group any number of Sonos speakers together, syncing throughout the house. It doesn't matter if they're in a different room, whether it's in the kitchen, or bathroom, anywhere. As long as they are connected to the same Wi-Fi network, you have the access to control all of them just from your smartphone!
The universal gift
Find the sound that resonates with that special someone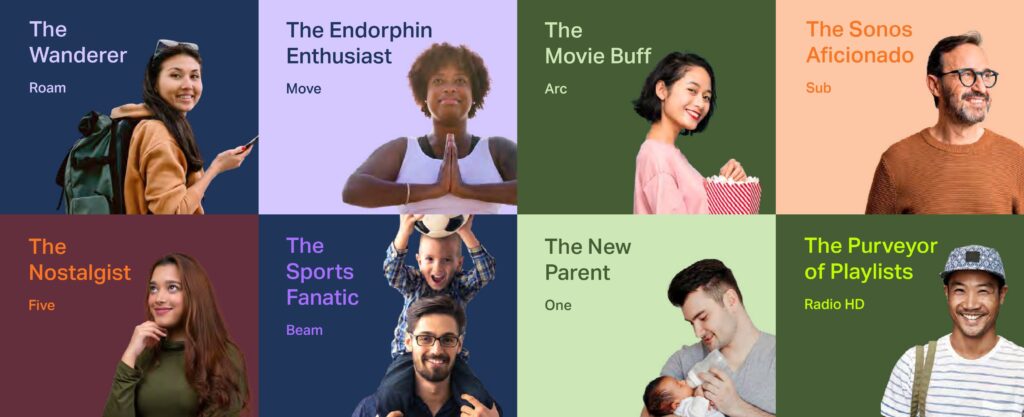 Whether it's the perfect playlist for a weekend getaway, enjoying a favourite podcast in the kitchen, or snuggling up for a movie night with family and friends. Sonos created this gift guide to inspire gift-giving for the holidays, and all year around.
Sonos sure knows how to cater to everyone's needs (as if they have some kind of this universal superpower). You could either be an outdoorsy type of person who just loves to explore or you could be someone who choose to be in the comfort of your own home. There's always something for someone from Sonos.