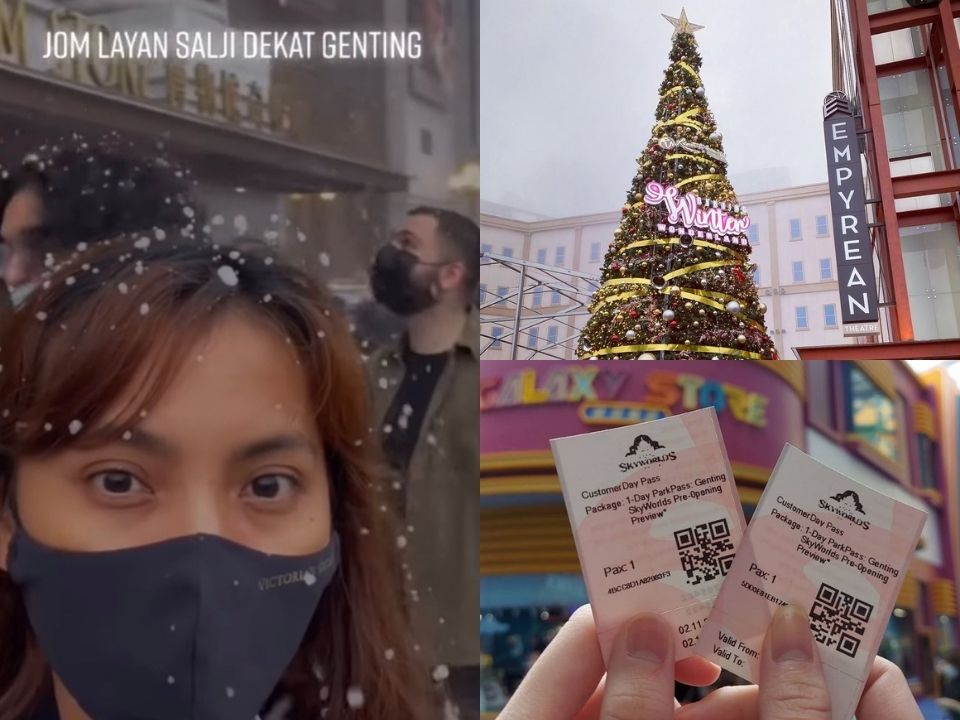 Finally, Genting Skyworlds, the outdoor theme park at Genting Highlands, is now open to the public and visitors can enter for free until 2nd January 2022! There are nine theme lands that are inspired by 20th Century Studios brands that can take anyone's boredom away.
These include Ice Age, Rio, Epic, Robots, Night at the Museum, Independence Day and Planet of the Apes. With more than 15 attractions, visitors can enjoy different theme rides. Such as Night at the Museum: Midnight Mayhem and Sid's Rock N Slide log ride from Ice Age.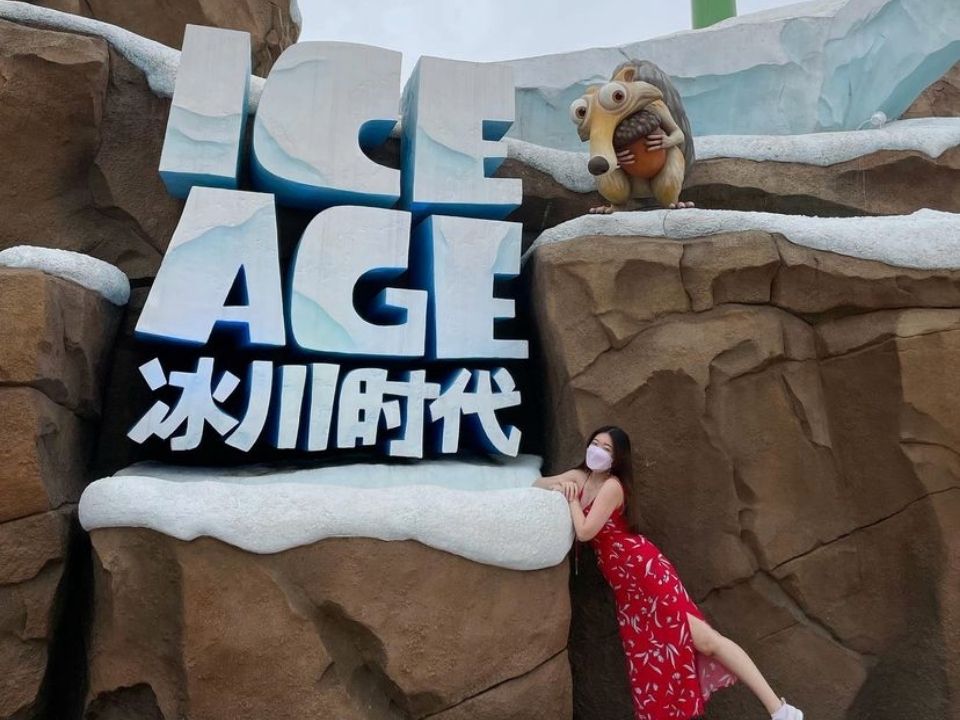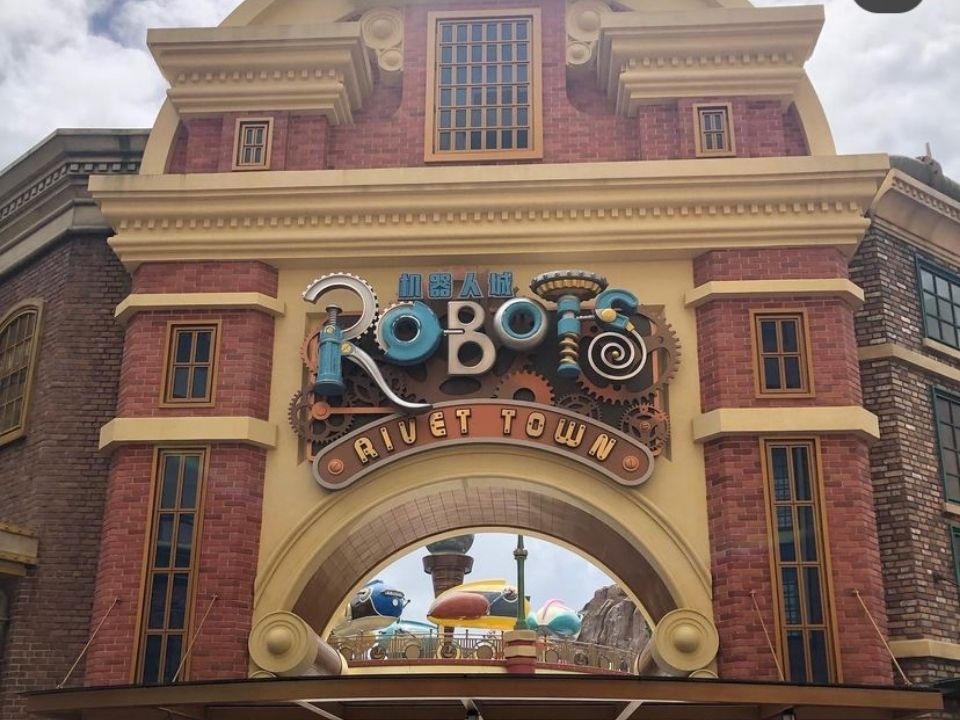 Experience Winter Wonderland at the top with your loved ones!
Celebrate Christmas at Genting Winter Wonderland that will enchant visitors with snow all over the park. This is a great opportunity for fellow Malaysians to have a taste of a White Christmas in this tropical country. According to the coordinator, the festive event started from December 10, 2021, to January 2, 2022, at Genting SkyWorlds Central Park. Plus, admission will be free of charge.
Snow will fall for 10 minutes every two hours from Wednesday to Friday starting at 7 pm. As for the weekend, it will snow for 10 minutes every hour. Snow, cold weather, beautiful theme park, who wouldn't want to spend their Christmas here?
Entertainment for the kids and adults older kids!
Bear in mind that not all attractions and rides are open yet! Worry not as there are other entertainments that can fill up the void. Genting's SkySymphony light show will be staged every hour from 10 am to 10 pm on the 1st floor of Genting Avenue. It shows the young heroes will board the Snowball Express for a fantastic adventure light show and tell the story of a magical sleigh ride through a snowy winter wonderland.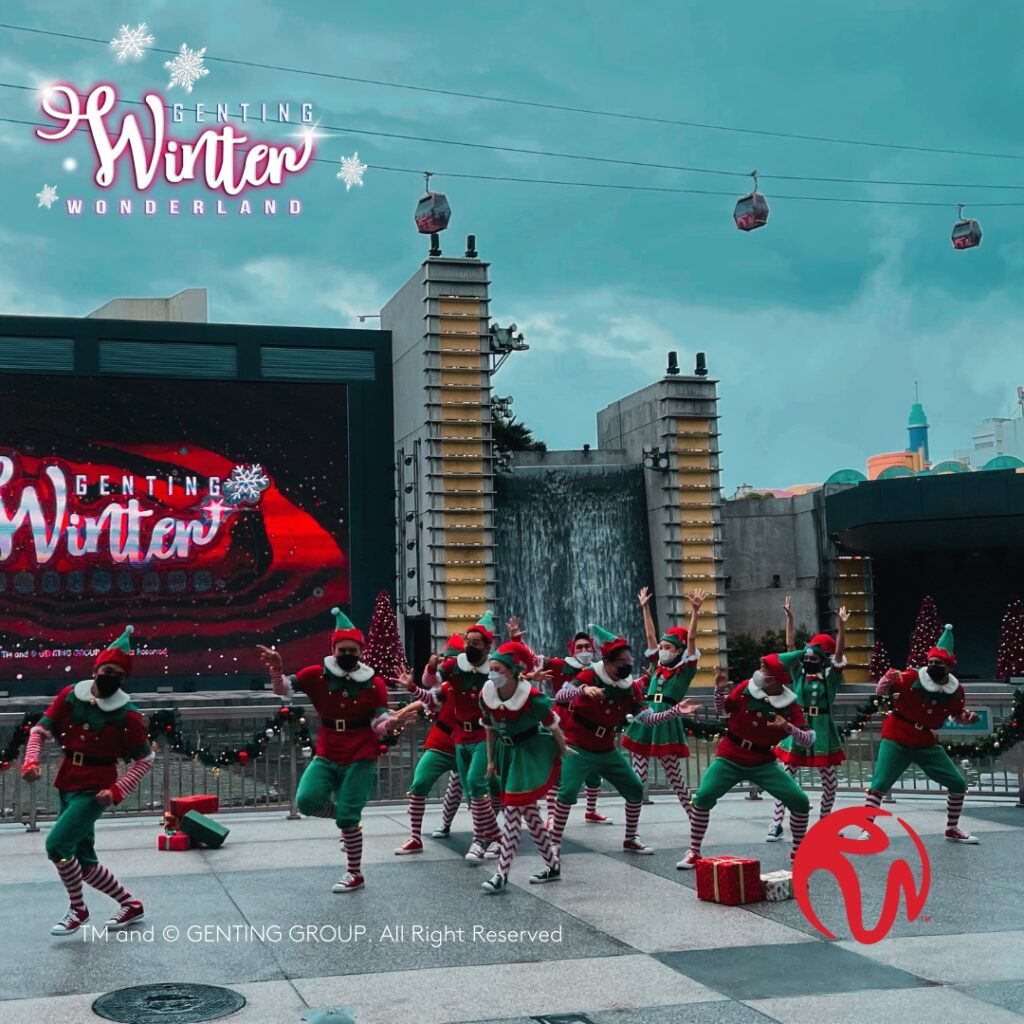 Choose your own adventures
As you enter the outdoor theme park, it begins at Studio Plaza, which Hollywood's 'Golden Age' is the main inspiration. From here you can decide where do you want to go and experience.
Eagle Mountain is set in a Californian desert, home to the world's first dual-powered coaster bike ride, Mad Ramp Peak.
Central Park is the largest land at Genting SkyWorlds. This is where you can see rides like Night at the Museum: Midnight Mayhem, ESD Global Defender, and Independence Day: Defiance. If you want to take great and aesthetic pictures, this is also your spot as this is where it will snow.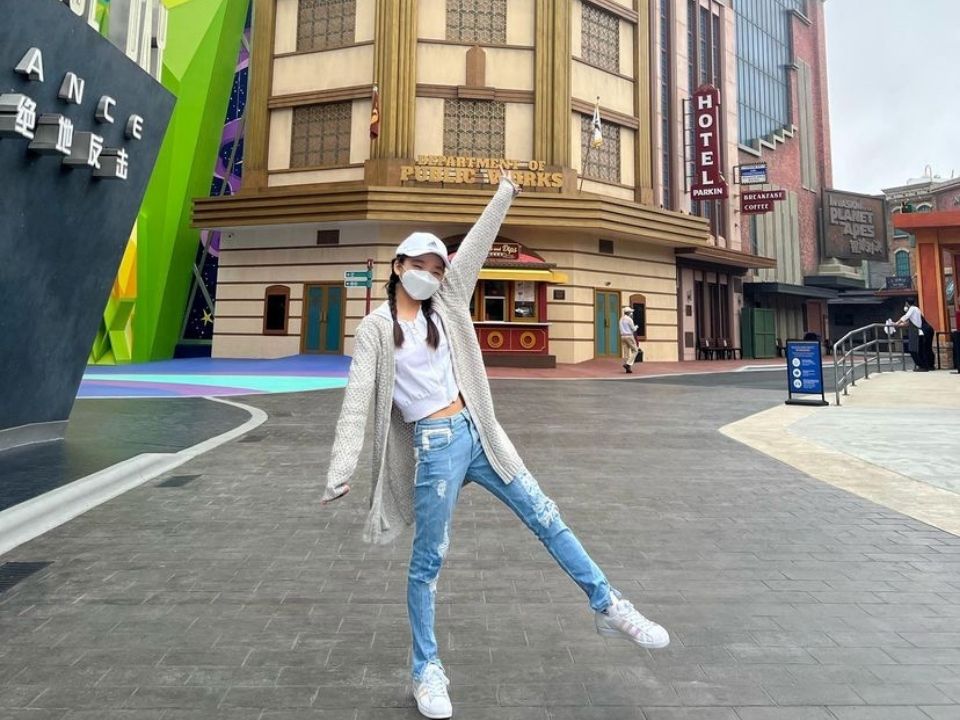 Remember the blue bird from Disney that everyone loves? Explore the Santa Teresa neighbourhood at Rio, which includes the double-decker Blue Sky Carousel, Rio Carnaval Chaos teacup ride, and Samba Gliders.
If you don't mind getting wet and bold, Ice Age is your stop. Thrilling rides like Scrat on Acorn Adventure and Sid's Rock N Slide log ride would make you want more.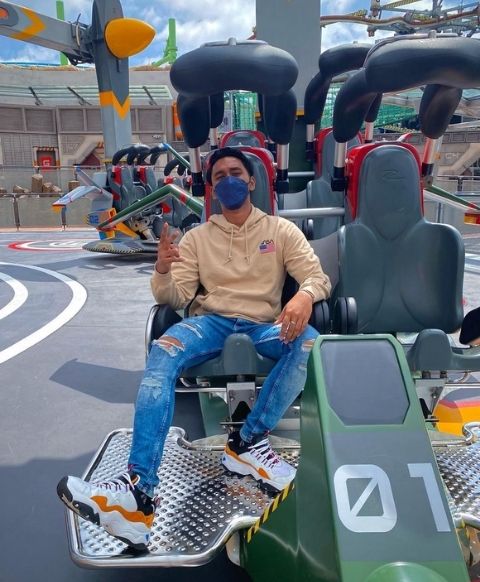 Meanwhile, Epic is a whimsical world featuring the Epic Voyage to Moonhaven boat ride and the Epic Hummingbird Flyers, where guests help to defend Queen Marigold from the Boggans.
Robots Rivet Town is a vibrant land brimming with robots, with Bigweld's Zeppelins offering panoramic scenery and a capsule ride called Rivet Town Roller.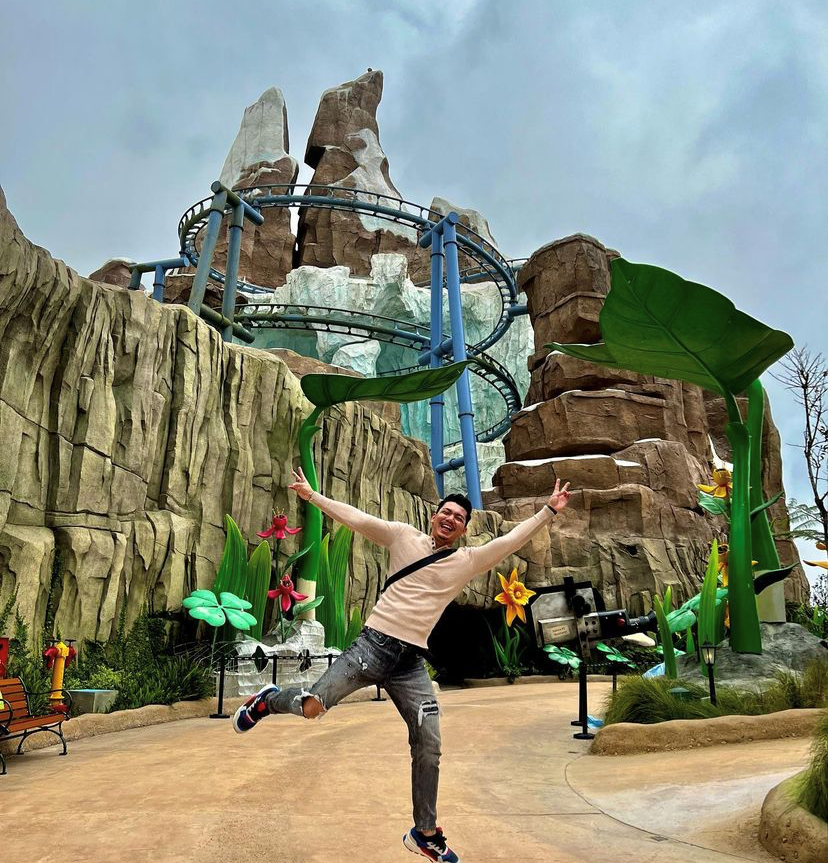 Visitors can take a break from the rides at Liberty Lane. Filled with boast shops, themed food outlets and Invasion of the Planet of the Apes, an indoor 3D ride designed exclusively for Genting SkyWorlds.
For you sci-fi fans, Andromeda Base is a galactic land that is designated for galaxy themed rides and attractions. Including the Terraform Tower Challenge, Boot Camp Training and the Alpha Fighter Pilots 360 multi-directional simulation.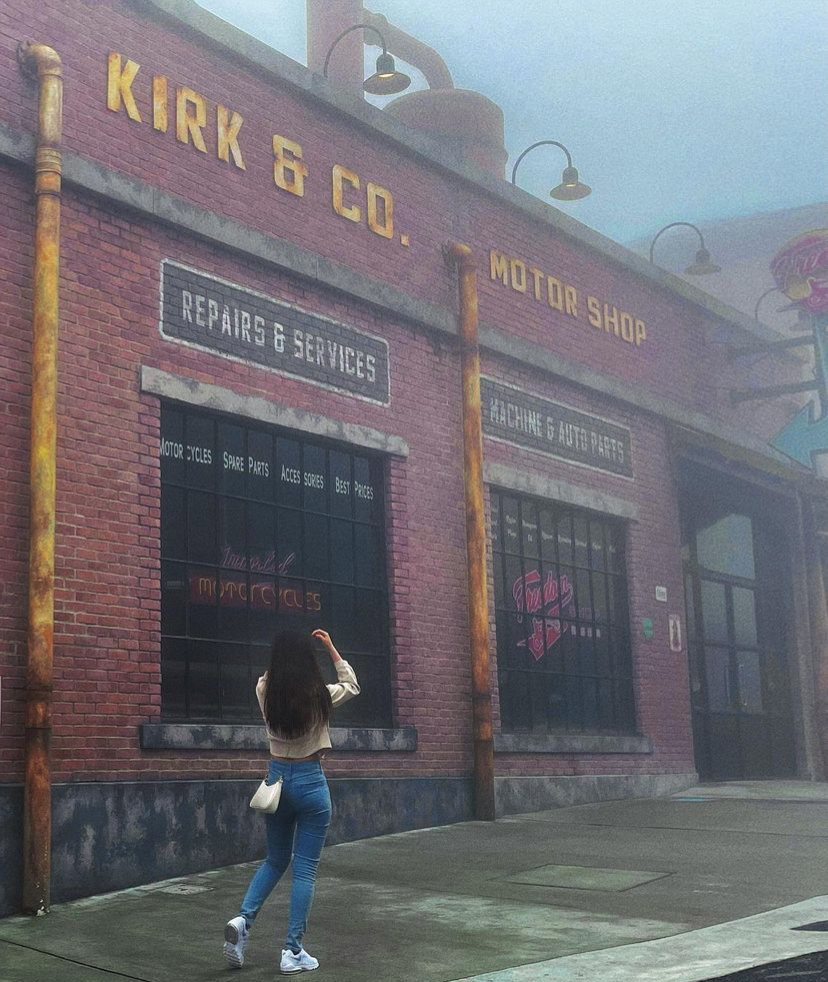 The perfect destination for every traveller
Genting Highlands is a place where you will have plenty of fun. Be it Genting Skyworlds, Skytropolis, or the Sky Avenue Mall. It has everything that you ever wished for.
Click here to look for fun activities to do at Genting Highlands.