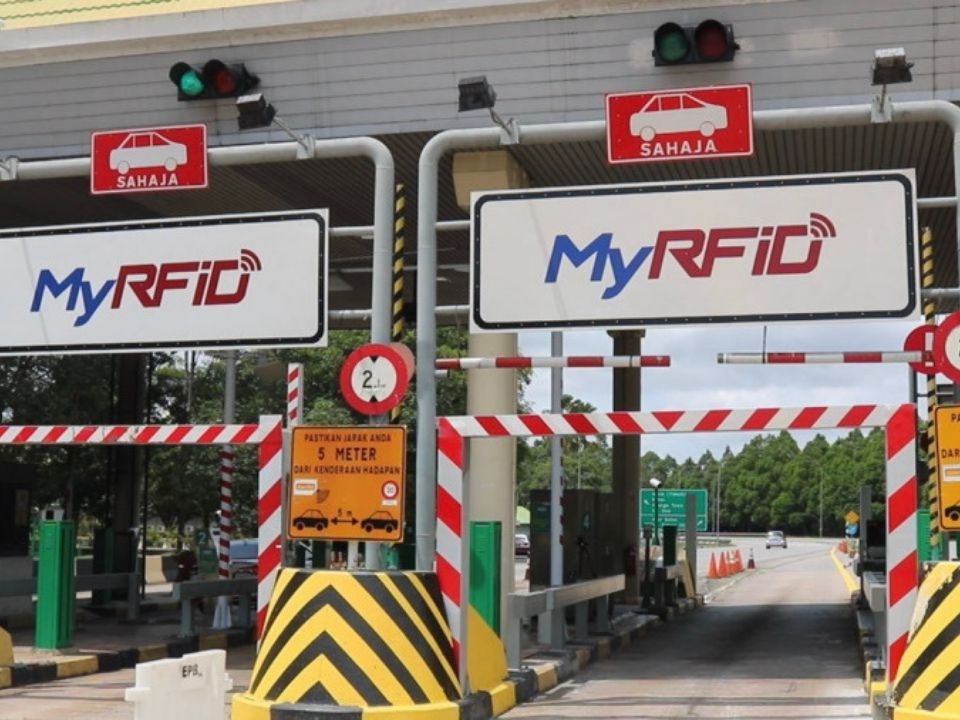 Radio-frequency Identification (RFID) lanes will be available for light vehicles throughout a major part of the PLUS Highway starting from the upcoming January 15, 2022. This also means that they will be starting to phase out Touch and Go (TnG) and Smart Tag lanes in order to succeed this transition.
The highway operator's Head of Strategic Stakeholder Engagement, Syed Mohammed Idid said the lanes for Class 1 vehicles would be made available in all toll plazas along the 800km-plus Juru, Penang to Skudai, Johor stretch of the North South Expressway.
The Works Ministry (KKR) in a statement said the highway network on the West Coast would be equipped with the lanes to provide convenient, safe and speedy services to highway users.
The Discontinuation of TnG and SmartTAG
Even though the RFID payment system at toll plazas will go live starting from 15 January 2022, let's not panic!
This is because the discontinuation of the TnG and SmartTAG options will be done in stages, as announced by KKR. The exact timeline of the transition completion however is not mentioned in the statement.
Nevertheless, KKR highlighted that the discontinuation of both TnG and SmartTAG lanes will allow highways to set up more RFID lanes before the eventual implementation of the Multi-Lane Free Flow (MLFF) toll system that allows vehicles to make payment at toll plazas without stopping. How cool is that!
Where to Purchase TnG RFID Tag?
The process of installation is made simple. You can buy your own RFID tag online by clicking here.
Then, you can either install the tag yourself through a simple guidance, or you can also go to the nearest fitment centers for a worry-free installation!
The TnG RFID tag which is tied to the TnG eWallet platform is currently priced at RM35.00 per piece. Let's all support this transition as there will be less hassle of reloading our TnG balance as we will be able to reload our balance online with RFID!