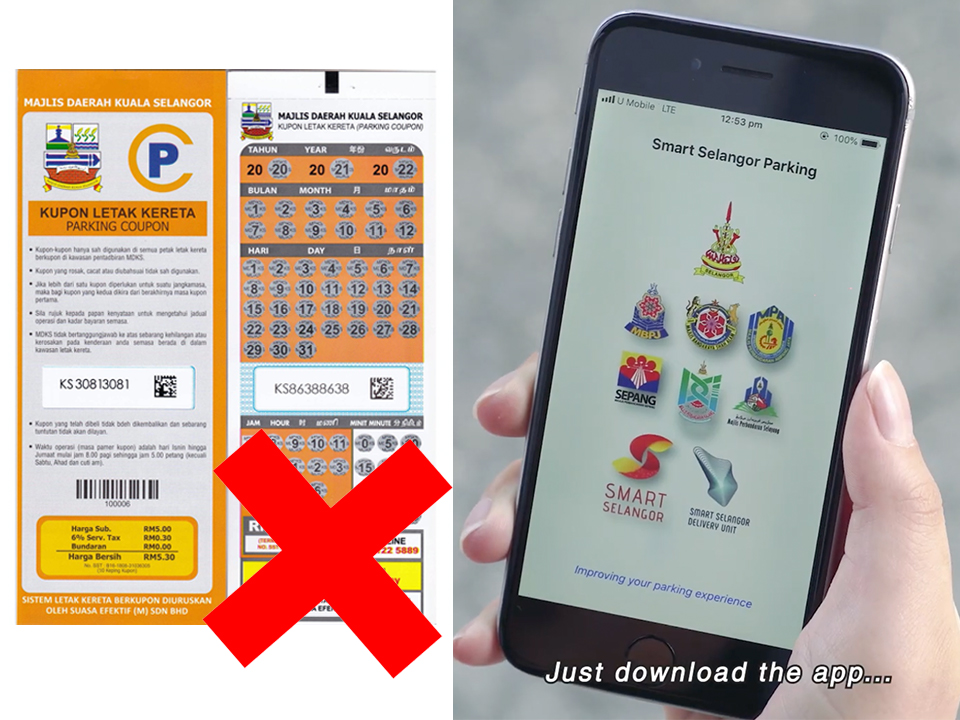 The Smart Selangor Delivery Unit (SSDU) announced that the electronic payment of parking fees with Smart Selangor Parking (SSP) will be fully implemented in Selangor next year. Motorists in Selangor will no longer be able to pay street parking fees using paper parking coupons, coin machines or scratch anymore. The discontinuation of the manual payment method will take effect on 3 January 2022.
If you park your car in a public parking space under the jurisdiction of the Selangor local government, you must download the Smart Selangor Parking application to pay the parking fee. The SSP app is available in Chinese, English and Malay, which is convenient to operate by all Malaysians.
How to use Smart Selangor Parking
You will need to fill in your car registration number and parking period (after arriving at the parking lot) in the SSP app.
Then, reload your parking credit in the app via online banking, credit card or Boost e-Wallet.
Alternatively, users can also purchase top-up coupon credits at convenience stores such as 7-Eleven, 99 Speedmart and KK Mart.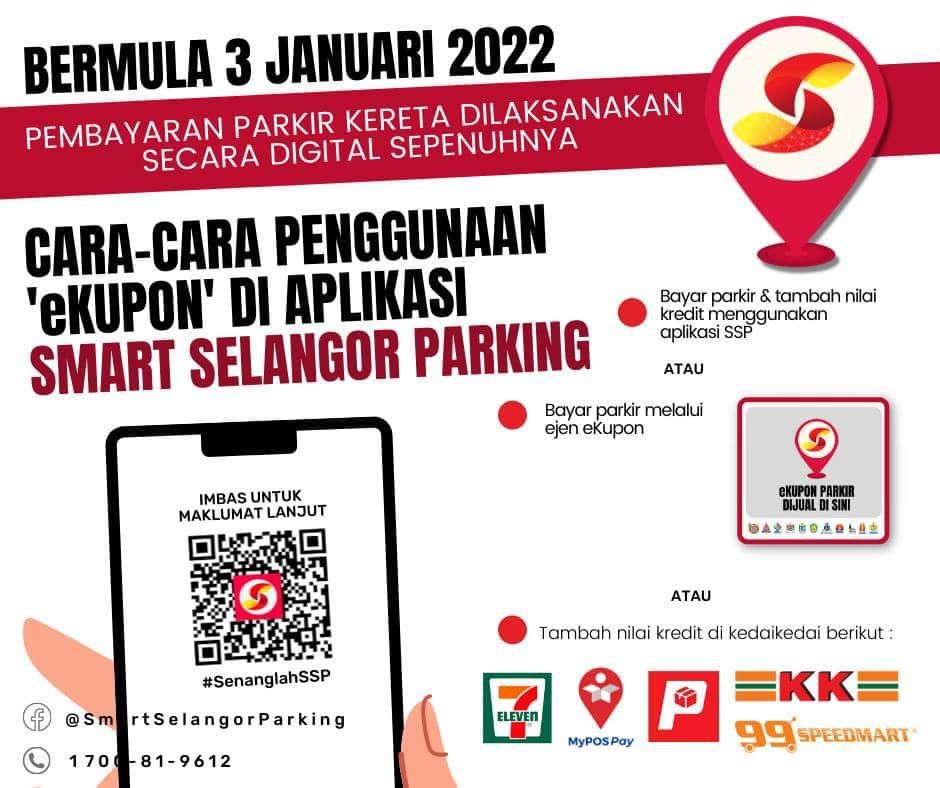 As a reminder of your parking period, the app will alert you 10 minutes before your period ends so that you won't park more than the time set.
Lastly, the system will automatically calculate and deduct your parking fee. Done!
Watch this video for more about the app:
On-site e-coupon agent
As for those who do not have a smartphone or the SSP application, you can provide your vehicle license plate number to an e-coupon agent on site. Then, the agent would help you to pay for the parking fee using electronic toll collection.
Easier, faster & safer
With this new implementation, you no longer have to wait in a long queue for the payment of parking coupons. The app will serve as an electronic parking coupon for motorist in Selangor starting next year.
Moreover, you can also pay your compound via the app. Everything at your fingertip.
For more information, please visit Smart Selangor Parking Facebook Page or call 1 700 81 9612.