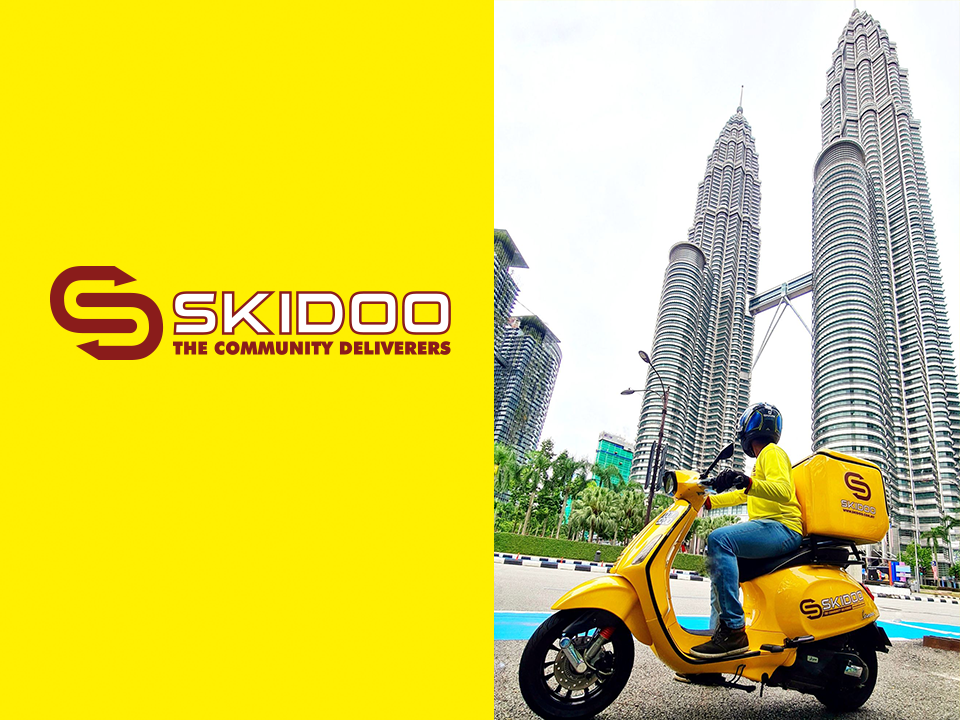 A new on-demand delivery service in Malaysia, Skidoo Malaysia has officially launched in Kuala Lumpur. Skidoo offers services similar to Lalamove, providing business and personal delivery solutions.
According to Skidoo's website, Skidoo is committed to providing the best customer service in town and lower delivery rates.
Skidoo's delivery services
Multiple transportation options
Skidoo offers a range of transportation options including bikes, cars, vans, trucks, and lorries. Their services cover transfers for business, moving, food, as well as personalized packages.
Price of Skidoo's delivery services
There are two delivery options at Skidoo – Food Deliver and Goods Delivery. However, the price of both options appears to be the same.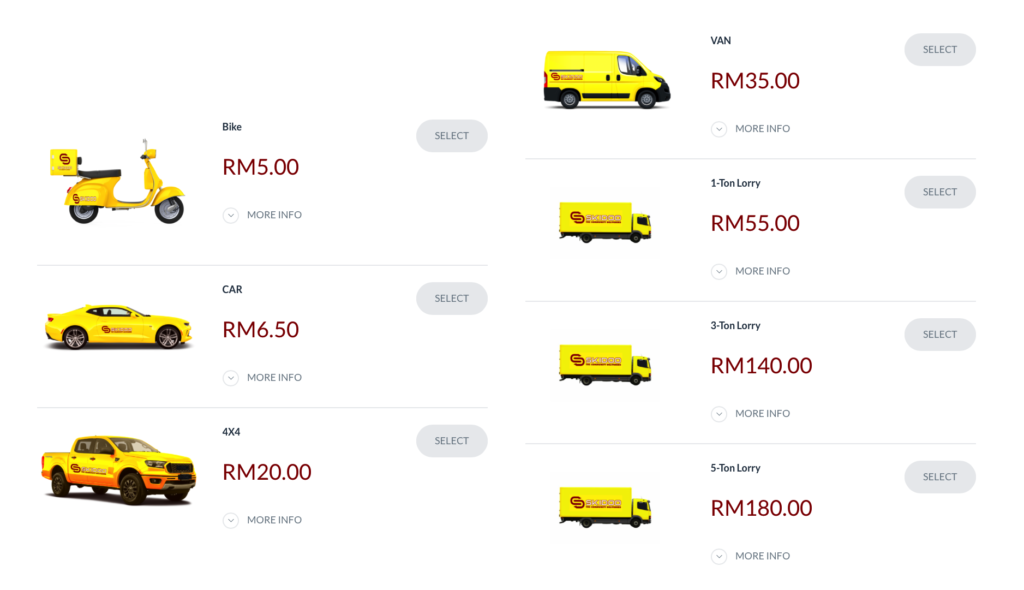 The price of the Skidoo's delivery ranges from RM5 for bike delivery to RM180 for 5-Ton Lorry delivery.
The current price list is as below:
Transportation
Price
Bike
0 – 4km (RM 5.00)
>4 km (RM 0.60/km) 
Car
0 – 5 km (RM 6.50)
6 – 20km (RM 0.70/km)
>20 km (RM 1.10/km)  
4×4 Truck
0 – 10 km (RM 20.00)
11 – 100km (RM 1.70/km) 
>100 km (RM 1.20/km)  
Van
0 – 10 km (RM 35.00)
11 – 60km (RM 2.30/km)
>60 km (RM 2.00/km) 
1-Ton Lorry
0 – 10 km (RM 55.00)
11 – 60km (RM 2.50/km)
>60 km (RM 2.20/km)  
3-Ton Lorry
0 – 10 km (RM 140.00)
11 – 60km (RM 3.50/km)
>60 km (RM 2.30/km)  
5-Ton Lorry
 0 – 10 km (RM 180.00)
11 – 60km (RM 4.50/km)
>60 km (RM 3.00/km) 
Comparing it to Lalamove, delivery service at Skidoo is slightly cheaper.  
Book for delivery at Skidoo's website
As of now, customers can only book delivery services at Skidoo's website. It is unsure whether the company will launch an app soon or just stick with the website as a booking platform.
Launch promotion
Meanwhile, Skido is also offering a discount of up to 21% on shipping charges to all customers in conjunction with its launch.
However, the discount is only limited to 20 users per day.
Customers can redeem the promotion by using promo code SKIDOO2021 from 16 October to 15 November 2021.
For more information, please visit Skidoo's website.
Tap here for more updates!