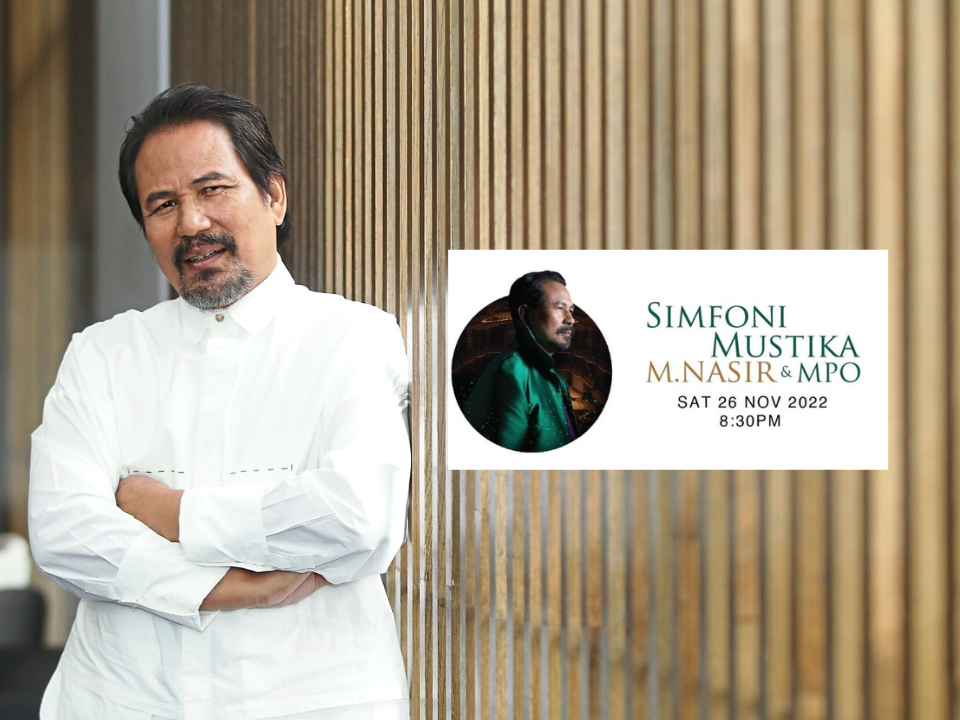 Since Blackpink is going to have their concert in next year, let us splurge on other concerts first, shall we? M. Nasir, the legendary Malaysian poet and singer is going to have a comeback concert; Simfoni Mustika 2022, performing his greatest hits along with symphonic music by Malaysian Philharmonic Orchestra (MPO) this November! After 10 years!
Simfoni Mustika 2022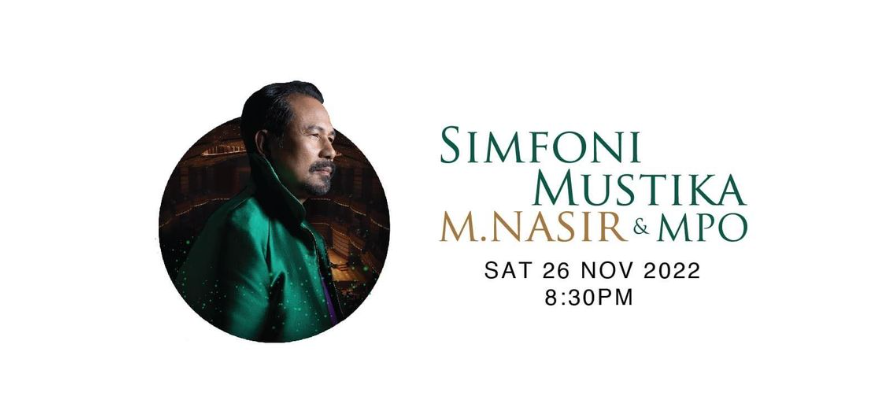 After M. Nasir's successful concert with MPO in 2012, he's back again with another concert this year. Simfoni Mustika 2022 will be held at Dewan Filharmonik PETRONAS, KLCC on 26 November 2022, Saturday, 8:30PM. For this concert, M. Nasir once again will be collaborating with Malaysian Philharmonic Orchestra (MPO), led by Ahmad Muriz Che Ros.
Ticket Price
Normal Price
| | | | | | |
| --- | --- | --- | --- | --- | --- |
| RM255 | RM355 | RM455 | RM555 | RM600 | RM650 |
Remember, this is first come first serve basis, okay? Rush it! To buy the ticket, click here!
M. Nasir and The MPO (2012)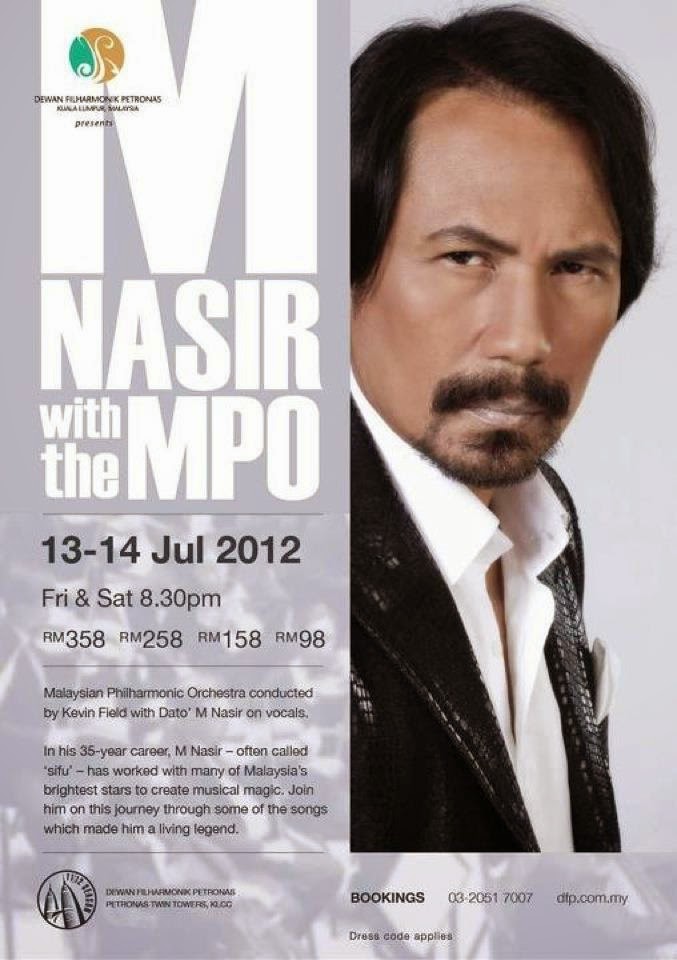 M. Nasir and The MPO (2012) was their first concert together, led by Kevin Field. It was a two night show, opened with Andalusia, M. Nasir's song won Best Song in Anugerah Juara Lagu 1999. The show was then continued with his other popular songs such as Kias Fansuri, Keroncong Untuk Ana, Mustika, Bonda, Kepadamu Kekasih, Apokalips, Juwita Citra Terindah, for the first segment.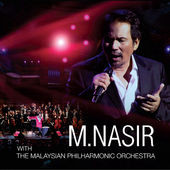 More of his hits were included in the second segment; Hati Emas, Suatu Masa, Sahabat Gua, Raikan Cinta, Mentera Semerah Padi, Sentuhan Listrikmu, and lastly to conclude the night, Ada. The audience really enjoyed the whole two hours performance that night. Plus, M. Nasir once in a while would take the opportunity to shake hands and interact with his audience. Made the night even more special for them.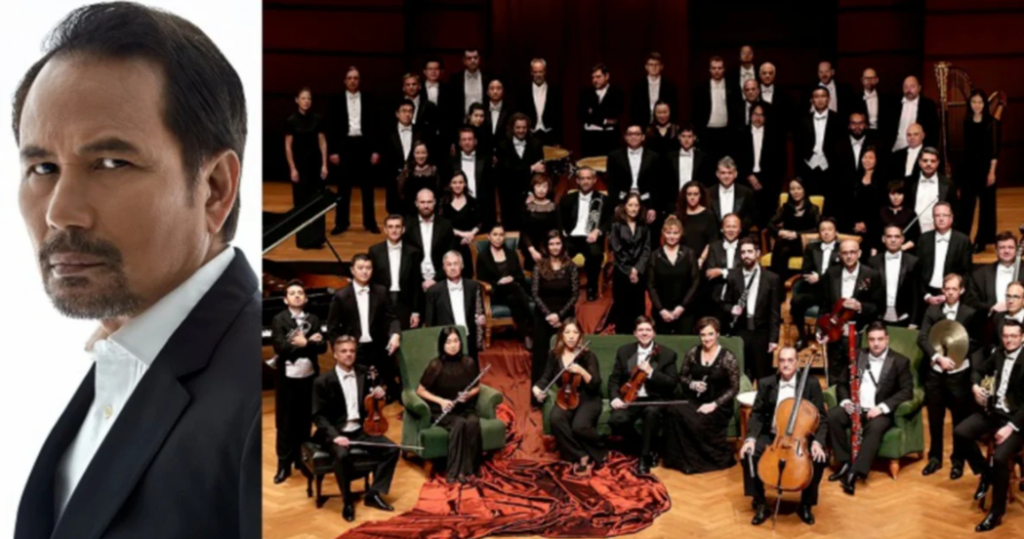 As everyone know, M. Nasir is very significant with his poetic lyrics and music arrangement. Collaborating such big talent with an orchestra like MPO is clearly the best decision they have ever made. We should not miss their comeback this November.
About M. Nasir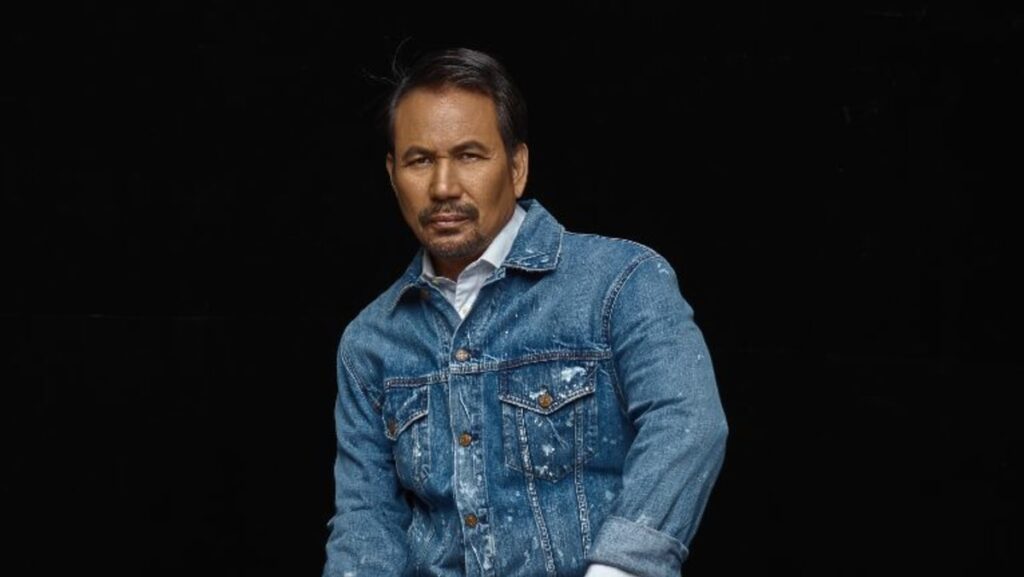 Mohamad Nasir Mohamad or M. Nasir is a Singaporean-Malaysian painter, poet, singer-songwriter, composer, producer, actor, and film director. Due to his multiple talents, people called him Sifu or master in english. Born on 4 July 1957 in Singapore, he is the third child out of 7 siblings.
Career in Music Industry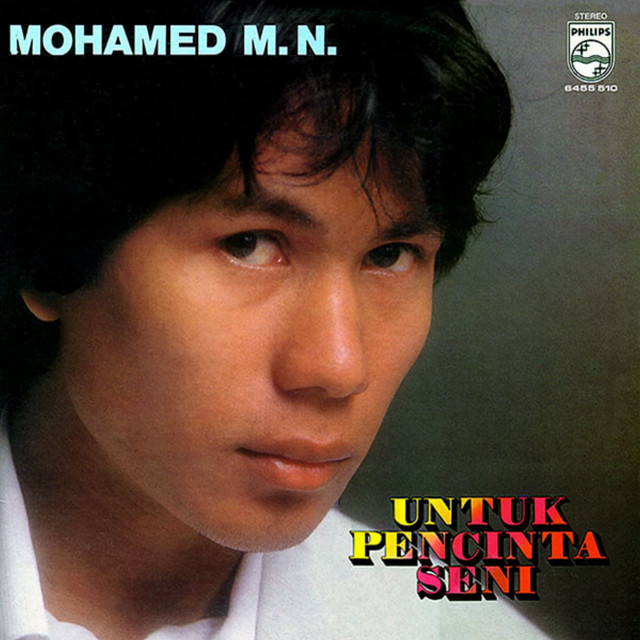 Starting his career as a songwriter in 1978, he wrote a song for an emerging Malaysian band at the moment, Alleycats. He even produced his first album; Untuk Pencinta Seni, with the name Mohamed M. N. in 1981, however it didn't come off well. Only 8 years after that, he signed a contract with PMC/BMG and released an album named S.O.L.O. and that was when his career in music really took off.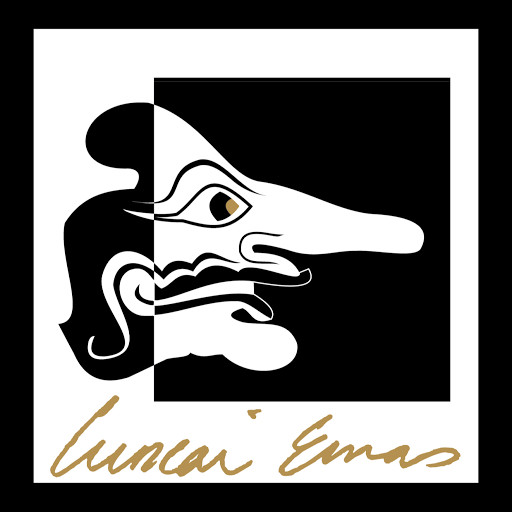 In 1990, M. Nasir decided to build a recording label; Luncai Emas and released his third album, Saudagar Mimpi (1992). It is followed by his next albums; Canggung Mendonan (1993) which won Album Tradisional Terbaik, Srikandi Cinta (1999), Phoenix Bangkit (2001) and Sang Pencinta (2006).
As a Malaysian, who doesn't know M. Nasir, right? If you miss his first concert with MPO 10 years ago, this comeback might be what you need. Go check more about this concert at MPO's official website.
And to buy Simfoni Mustika 2022 ticket, you can also visit their official website, or just simply click here!