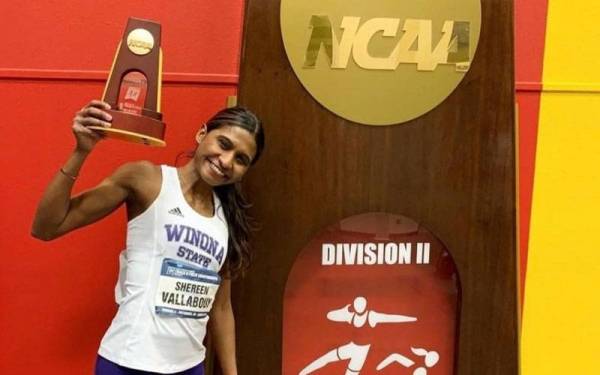 Shereen Vallabouy recently brought glory to Malaysia by breaking the national women's 400-metre (400m) indoor record during the National Collegiate Athletic Association (NCAA) Division II Indoor Track and Field Championships in Kansas, US. The previous record was held by Noraseela Mohd Khalid at 54:58s which was set 16 years ago, but Shereen finished her race at 53:79s, breaking not only her personal as well as Noraseela's, but also the 12-year-old Northern Sun Intercollegiate Conference's record.
Who Is Shereen?
The female athlete is actually the daughter of former national athletes. Her parents are Samson Vallabouy and Josephine Mary, both of whom represented Malaysia as sprinters. What's more, Shereen is also furthering her studies under the field of recreation and tourism at the Winona State University, Minnesota. The apple indeed doesn't fall far from the tree.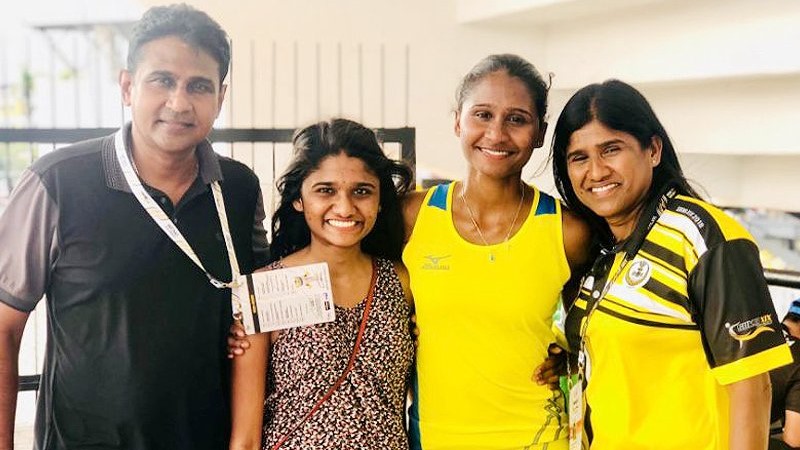 Well-Deserved Wishes for The Sprinter
As the news about Shereen's win started to spread, numerous people have taken to expressing their joy over her success. Included in this list are Datuk Seri Ahmad Faizal Azumu, Malaysia's Minister of Youth and Sports also took to his Twitter to congratulate the sprinter as well as her family members for their strong support towards Shereen. The minister voiced out his hope that her success will become an inspiration for other athletes to always strive for excellence.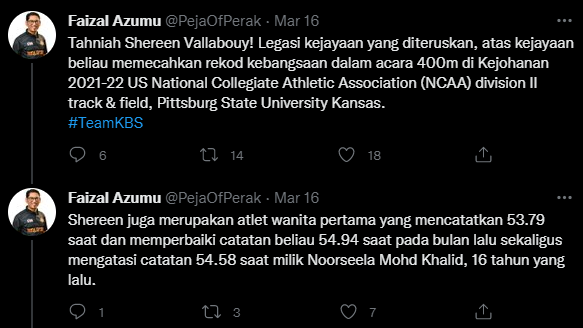 In addition, the Yang di-Pertuan Agong, Al-Sultan Abdullah Ri'ayatuddin al-Mustafa Billah Shah and his wife, the Raja Permaisuri Agong, Tunku Hajah Azizah Aminah Maimunah Iskandariah both wish Shereen well and for her to be continuously blessed with success on her future path. They also hope for the success to be a shot of motivation to encourage her as well as other national athletes to keep on working hard so that they can bring glory to Malaysia's name in the future.
Read more: