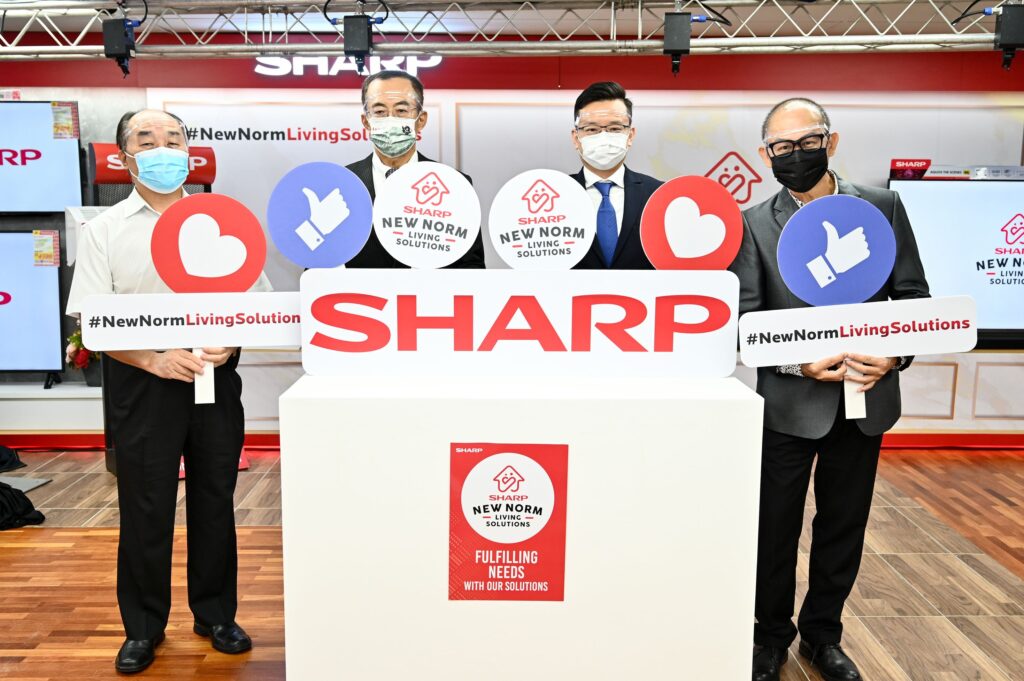 In this period where Malaysia is slowly but surely transitioning to the endemic phase, Sharp Electronics (Malaysia) Sdn Bhd (SHARP) recognizes Malaysians' newer needs by introducing a line-up of the New Norm Living Solutions. The new Sharp products are designed especially to fulfil the varying needs of the new norm lifestyle while ensuring lasting sustainability.
Line-up of the New Norm Living Solutions' Products
1. Sharp's Entertainment Solutions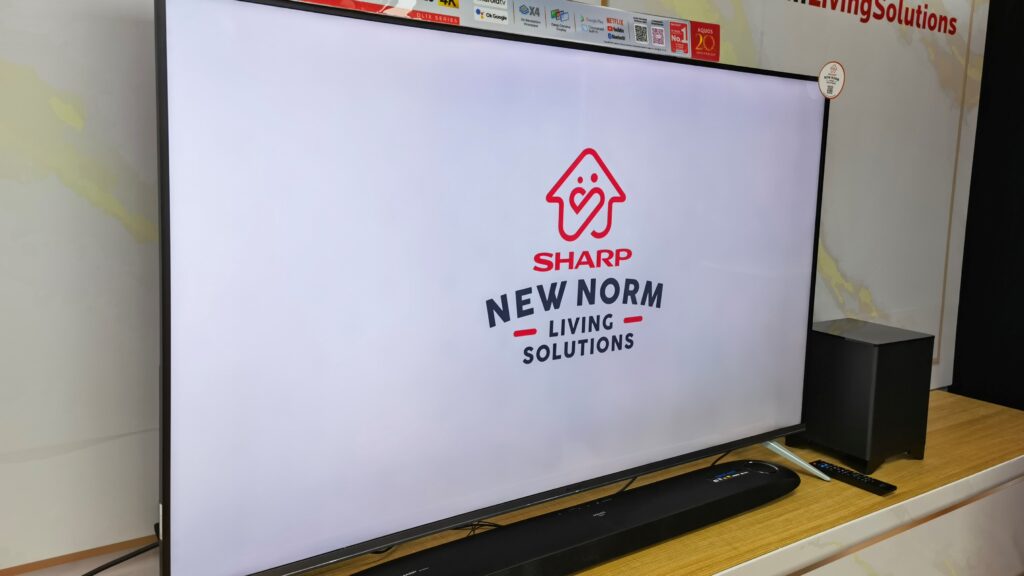 Sharp has stepped up its game by predicting users' current main needs of higher and better picture quality as well as TV streaming services. The all-new AQUOS THE SCENES 4K Android TV provides both a visually-stunning home entertainment experience and the ability to install TV streaming services such as Netflix. Staying on top of the game, Sharp's OPSODIS SOUND BAR enables high definition 3D sound reproduction.
2. Sharp's Kitchen Solutions
The key products under Sharp's new range of kitchen appliances include Pelican 2 Door Refrigerator which is currently the largest freezer in the market. This refrigerator consequently is able to store a whole lot more products in it before users will face the problem of running out of space.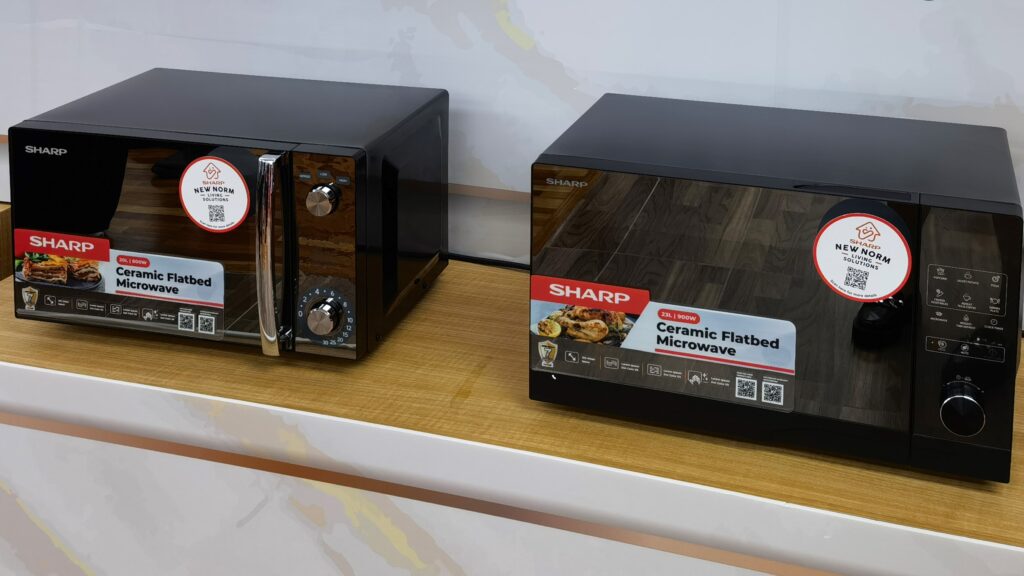 These Mechanical Dial Flatbed Microwave Oven and Digital Dial Flatbed Microwave Oven promise a user-friendly and hassle-free experience. The two maintenance ovens are easy-to-clean and will provide even cooking so users can rest assured of the end result of their food.
3. Sharp's Clean Solutions
Due to the pandemic, hygiene has gained unprecedented importance in people's lives. Sharp acknowledges this and in return, introduces multiple new products under Air Care Needs as well as Hygiene Needs.
Air Care Needs
1. Plasmacluster Air Purifier with AIoT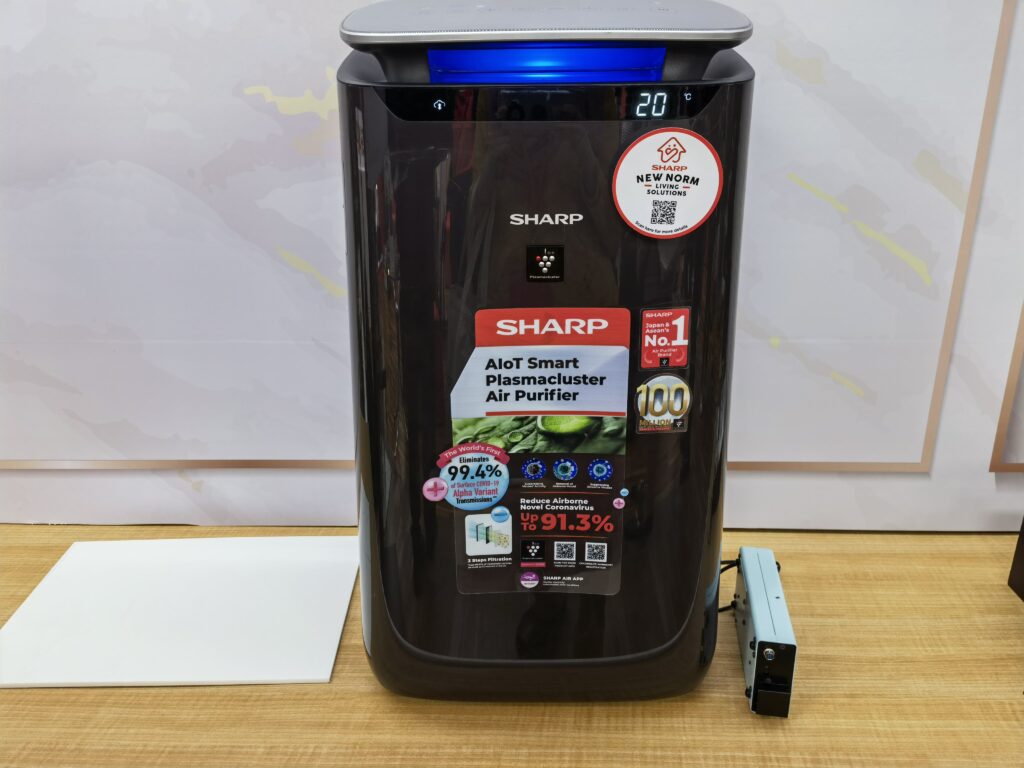 This air purifier guarantees reduced surface transmissions of Novel Coronavirus (Sars-COV-2) by 99.7% and Covid-19 Alpha Variant by 99.4%. It also has a 3 steps filtration which helps to ensure clean air even more.
2. Car Ion Generator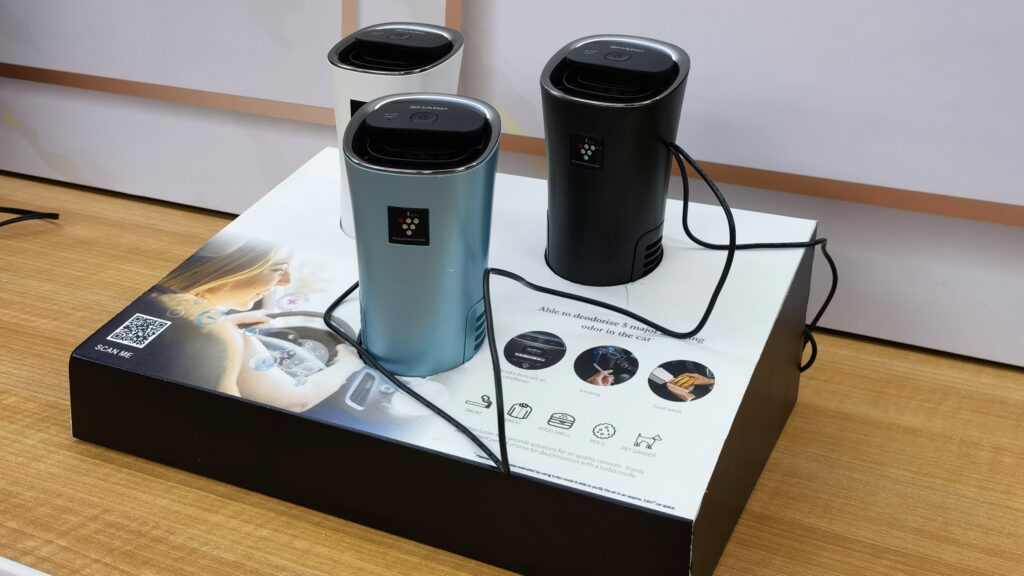 These generators allow clean air to flow while eliminating mould odours in the car. The five major adhering odours that these generators will deodorize include smoke, sweat, food smell, mould and pet dander. What's more, they also support USB connections.
3. J-Tech Inverter Plasmacluster Air Conditioner with AIoT
Sharp's new air conditioner cleanses the air of airborne viruses and allergens. Using Coanda Technology, this air conditioner can provide up to 15m long airflows.
Hygiene Needs
1. Pro-Flex Front Load Washer Dryer
This washer-dryer makes use of industry-leading technology which results in germs and bacteria elimination within a mere 10 minutes. Furthermore, it features a large touch screen control panel with an 18-degree tilt handle design.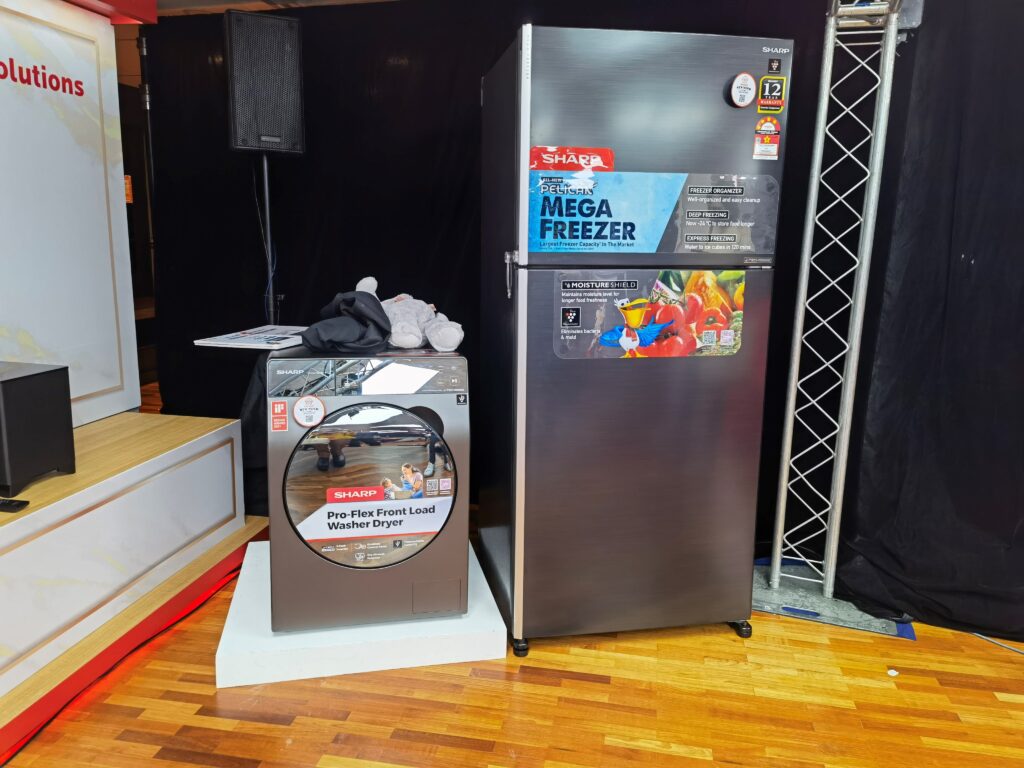 2. No-Holes Tub Washing Machine
This new washing machine promises cleaner laundry as no mould or dirt can form behind this washing machine or flow back inside in order to stick to the laundry. This ensures ultra-clean clothes. Water can also be saved up to 30% every wash. This is due to the fact that there is no need for water to fill and flow into an outer tub. In addition, it is gentle on clothes so there is no need to worry about damage to clothes when using this washing machine.
As a brand who cares and constantly diversifies to serve the better, New Norm Living Solutions is a stepping stone for us to be closer with the nation and provide them with the most ideal solutions at any time, for any situation.

Mr. Ting Yang Chung, Managing Director of Sharp Malaysia
For more offers and promotions, stay tuned to Sharp's Official Website.