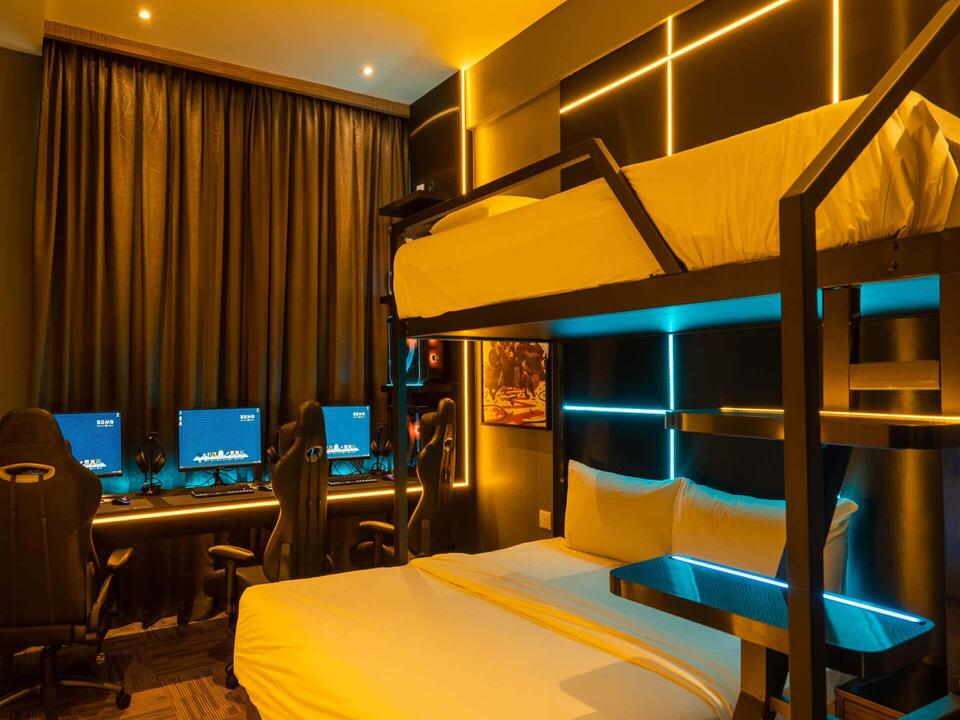 Image via SEM9
Notorious esports organization, SEM9, establishes Malaysia's and Southeast Asia's first esports hotel at Senai, Johor! With the development of the hotel, esports continues to rise to prominence and awareness within the Malaysian and Southeast Asian public.
A POG Esports Experience
The SEM9 Senai Esports Hotel features luxurious, LED-lit rooms – fitted with the most up-to-date technological facilities as well as high-speed broadband and mobile internet access for all of your gaming needs!
Alongside, a number of comfort-inducing facilities are also included: ultra-high-performance computers, gaming chairs and peripherals, the latest PlayStation 5 and DualSense wireless controllers for mobile and console gamers, clean beds and lounging areas, and even a café and merchandise area.
The hotel is also located nearby key areas, such as Senai International Airport (a 3-minute walk), Johor Premium Outlets (nine kilometers away), and LEGOLAND Theme Park (thirty-two kilometers away).
SEM9 Senai proffers the ultimate in comfort, marrying form and function to meet the toughest of needs of not just the best esports teams worldwide, but also to cater to guests of all kinds with a bevy of gaming and non-gaming rooms.

Tommy Chieng, Chairman of SEM9
About SEM9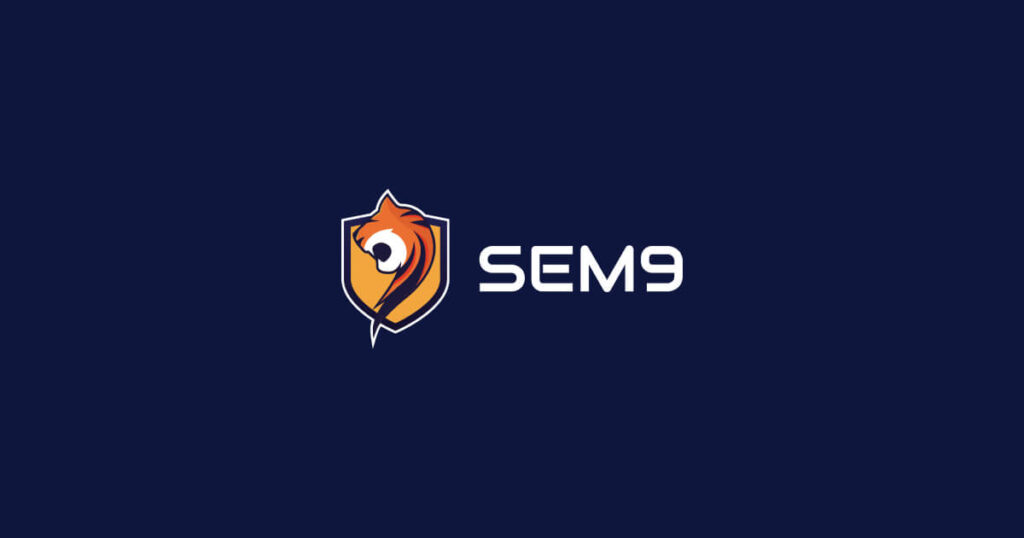 Image via SEM9
SEM9 is Southeast Asia's fastest-growing, esports organization that competes at the highest levels in gaming titles and events, with multiple forces and teams to be reckoned with: PUBG Mobile, League of Legends, Call of Duty Mobile, and Axle Sim Racing. Seven first-place wins and multiple honorary podium winnings are securely tucked under their belt!
Based in Kuala Lumpur, Malaysia, they also aim to break the language barrier between Southeast Asian countries and esports fans, unifying them under a single regional banner.
Book Now at SEM9 Senai Esports Hotel!
As of June 1st, 2022, 122 rooms have been opened to the public in full (RM220) or half days (RM115). Book your gaming experience now at SEM9's website!
Related to Gaming:
(Source: PRNewswire)