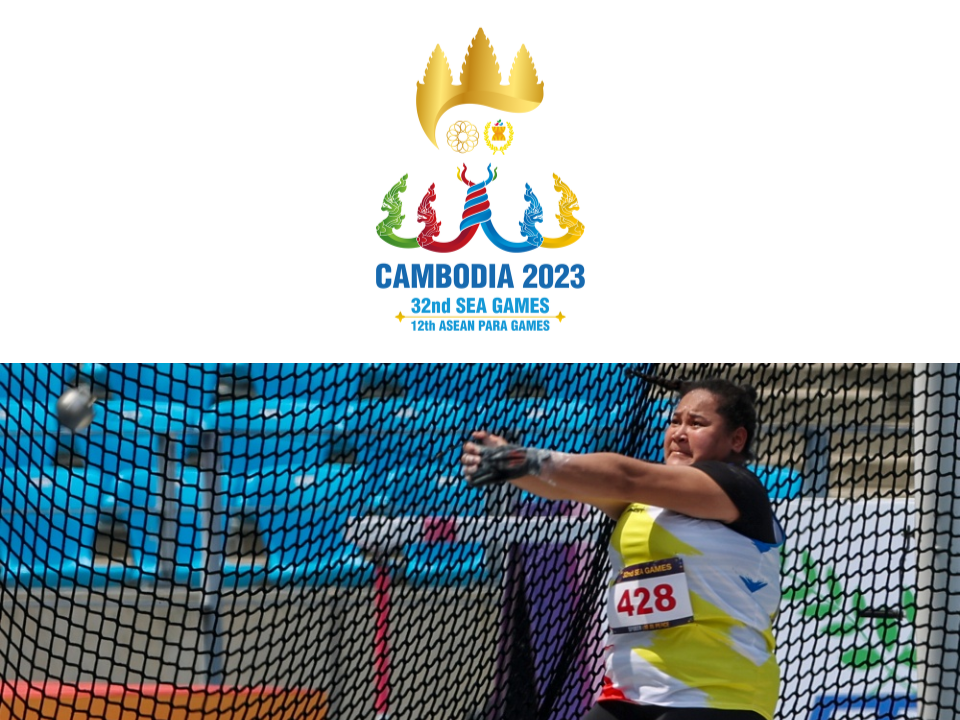 Grace Wong Xiu Mei, a national female hammer thrower, achieved two feats in the Southeast Asian (SEA) Games on May 8, 2023.
National Hammer Thrower Breaks Record & Wins Gold In SEA 2023
Wong's Breaks Previous SEA Games Record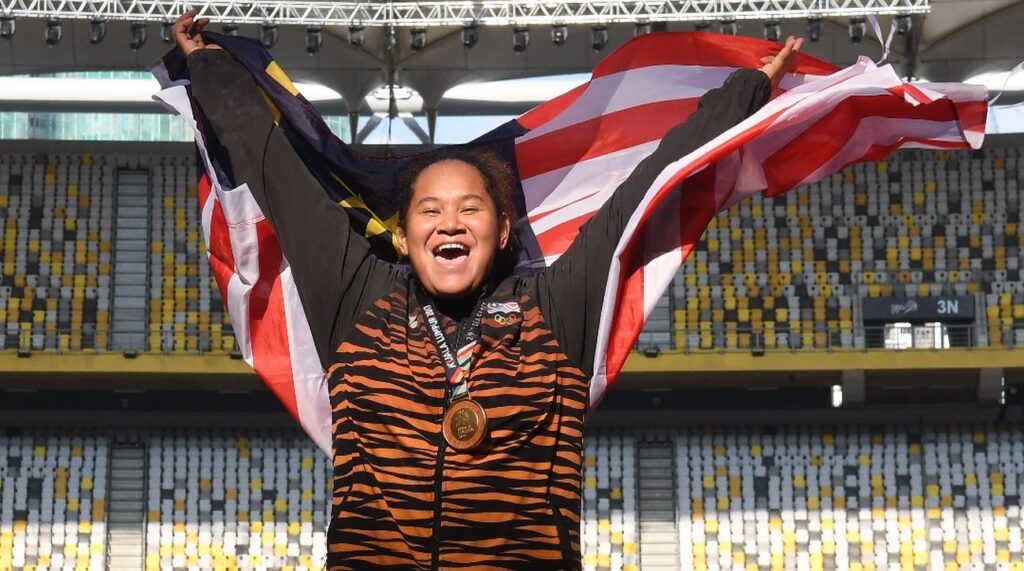 Images via Stadium Astro & SAYS
SEA games athletic Wong successfully defended her gold medal with a throw of 61.87 metres, shockingly breaking her own mark of 59.24 metres set at the 2017 SEA Games.
Thai athlete Mingkamon Koomphon won the silver medal with a throw of 57.62 metres, and Malaysian athlete Nurul Hidayah Lukman took home the bronze with a throw of 49.61 metres.
Did you know that our country also has another young athlete who won a gold medal at the 32nd SEA Games 2023? Take a look into 32nd SEA Games: Athlete Umar Osman Breaks Malaysian Record! to know about him!
Wong's Mindset During The SEA 2023 Competition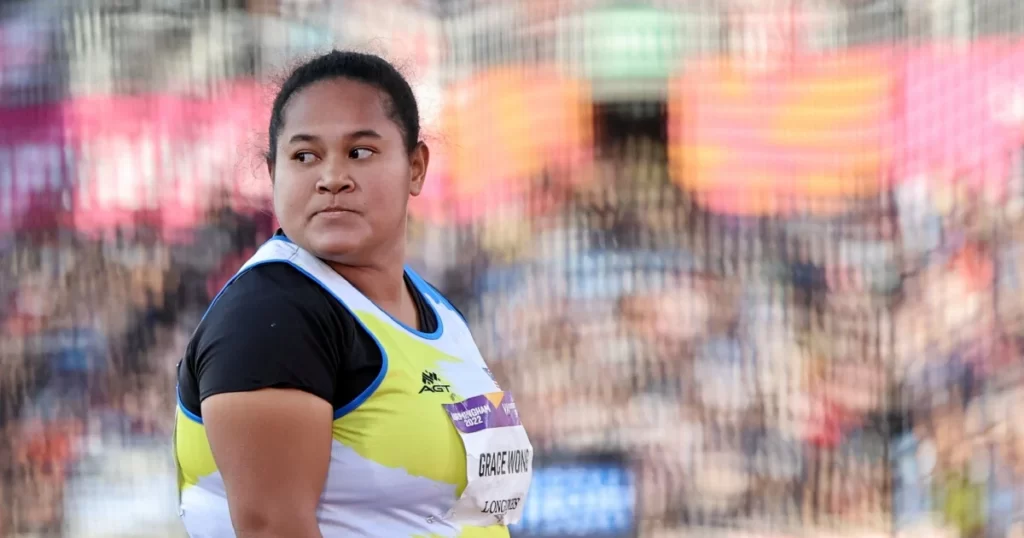 Images via Malay Mail & New Straits Times
The sweltering heat reaching nearly 40 degrees Celsius did not stop national women's hammer thrower from achieving double success at the 2023 SEA Games. She added that it was an advantage for her to win the game because of the intense heat in the city.
Also, Wong stated that she was anxious during the tournament but was grateful for her ability to overcome it and express satisfaction with the results.
I can say the humid weather here gave me an advantage. This win means a lot, especially after my one-month stint in China. I am pleased with my current form and happy to contribute the first gold medal for the Malaysian track and field camp here.

Grace Wong Xiu Mei, Malaysia Athlete
Aims To Break National Record In Upcoming World University Games In China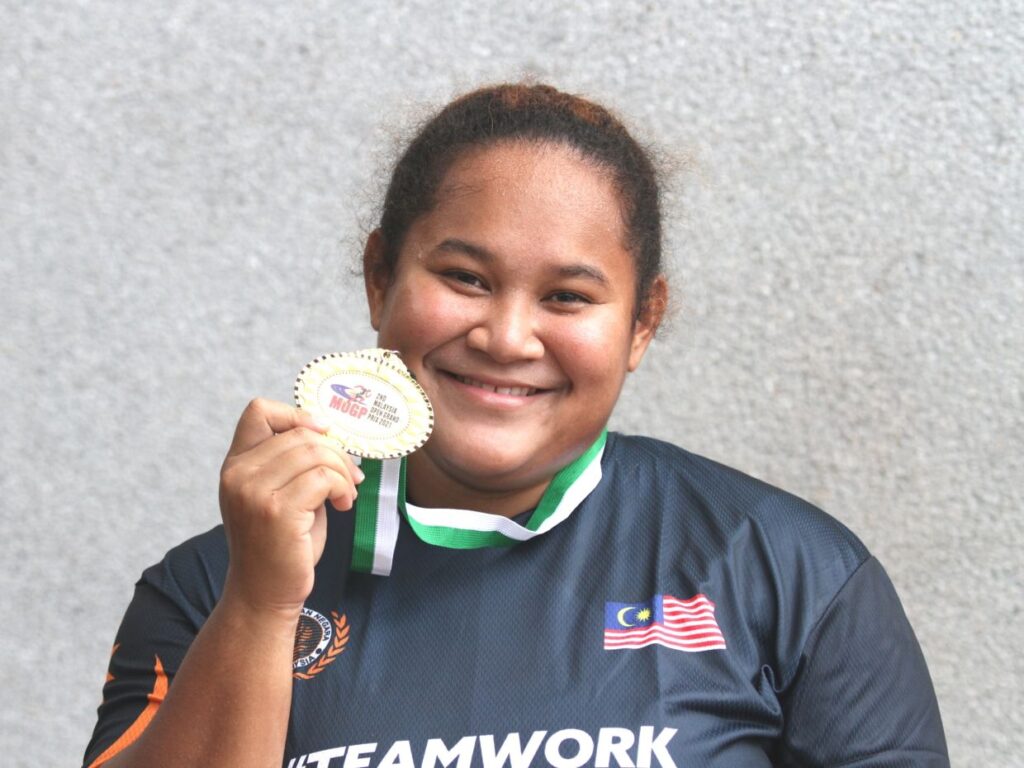 Images via The Star & Berita Harian
SEA games athletic Wong added that her three months of training in Chengdu, China were vital in winning third gold medal at the 32nd SEA Games 2023.
She earned her first two gold medals at the SEA Games in 2017 and 2021. The student, who is majoring in accounting, added that she expected to beat her 62.48-meter national record in the World University Games in Chengdu, China, in July.
Video Of Wong's Winning Moment & Speech
Here is a glimpse of Wong's winning moment at the 32nd SEA Games 2023: