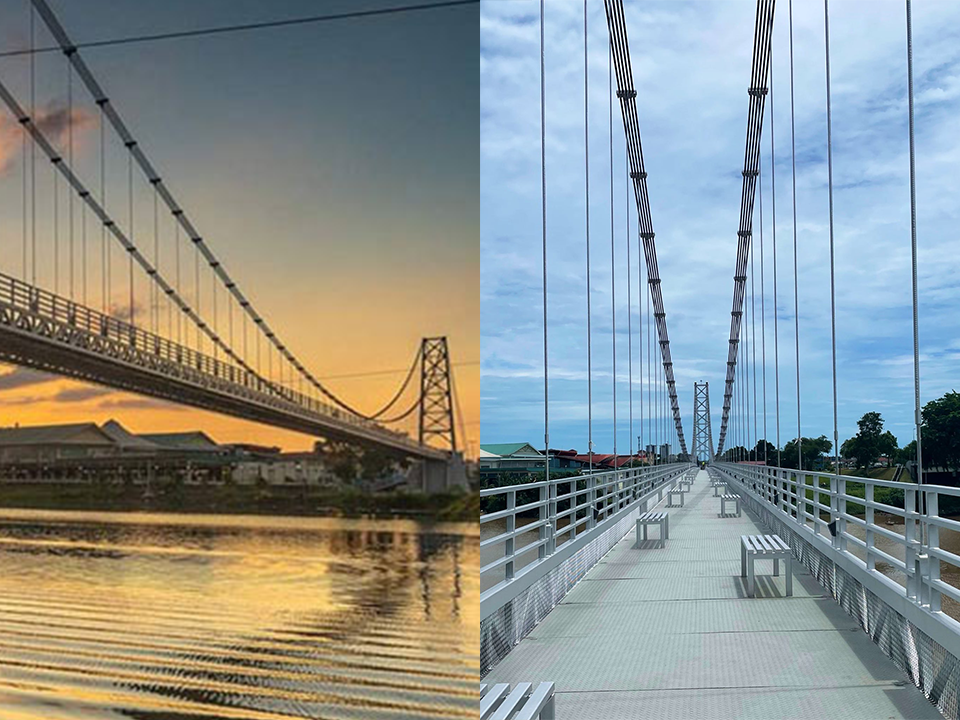 Sarawak is a beautiful place with rich culture and history. One of the state's prominent architecture, the Satok Suspension Bridge is said to be the new landmark of Sarawak.
Yesterday, Chief Minister Datuk Patinggi Abang Johari Tun Openg announced plans to upgrade the riverbanks along the Sarawak River between Darul Hana Bridge and the Satok Suspension Bridge with waterfronts. He shared the announcement when officiating the newly-opened Satok Suspension Bridge on Sunday night (Nov 21).
Satok Suspension Bridge waterfront upgrades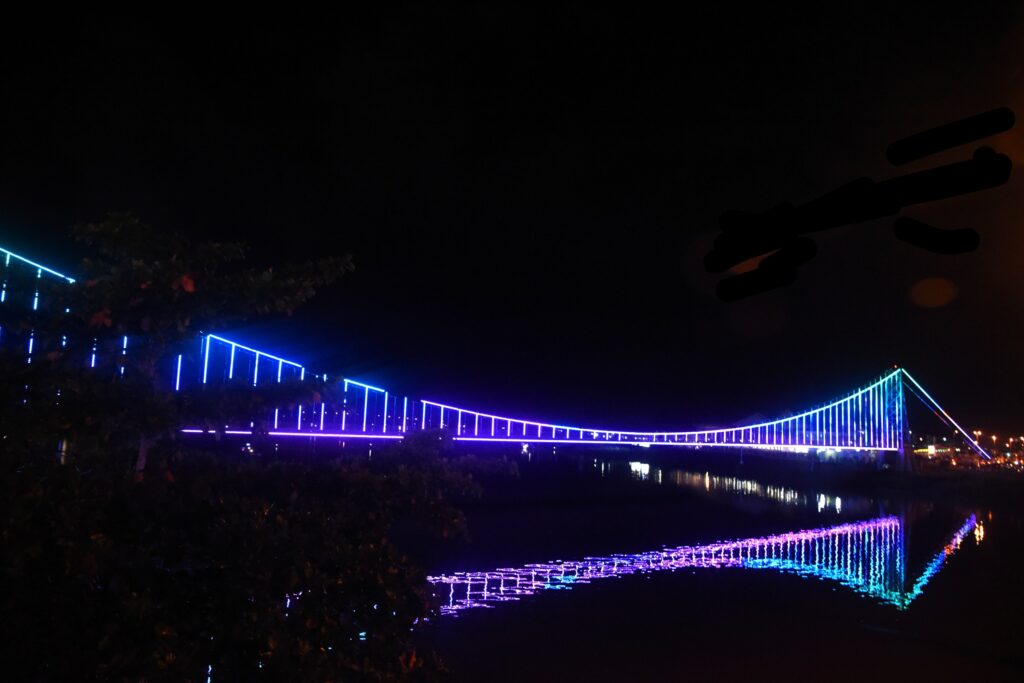 The chief minister said that the upgrade of the riverbank is being done to boost the state's tourism economy. Dividing it into a few phases, the construction will cover Sungai Bedil to Kampung Lintang in Phase 1 whereas Tupong to Tupong Tengah will be under Phase 2.
We will construct waterfronts to upgrade the riverbanks and beautify them with streetlights until Kampung Tupong and Kampung Tupong Batu.

Chief Minister Datuk Patinggi Abang Johari Tun Openg
Additionally, under Phase 3, the upgrade will take place at Kampung No. 3 and the riverbank at Satok.
What to expect from the upgrades?
According to Abang Johari, the public can use the waterfronts for recreational purposes. This includes activities such as having a walk, cycling or exercising.
As the state now has recognition as the City of Unity and also as UNESCO's Creative City of Gastronomy, the chief minister said that more people would visit Sarawak soon.
Therefore, he highlights the importance of taking good care of the cities in Sarawak.
Satok Suspension Bridge as a new landmark of Sarawak
With the upgrade plan surrounding the bridge, the Satok Suspension Bridge could be a new landmark of Sarawak in the future.
Deeming it as iconic as the Golden Bridge in San Francisco, California in the United States, Abang Johari shared the construction history behind the bridge.
Interesting history of Satok Suspension Bridge
The Satok Suspension Bridge was built during the time of Charles Vyner Brooke, who was the third and last White Rajah of Sarawak.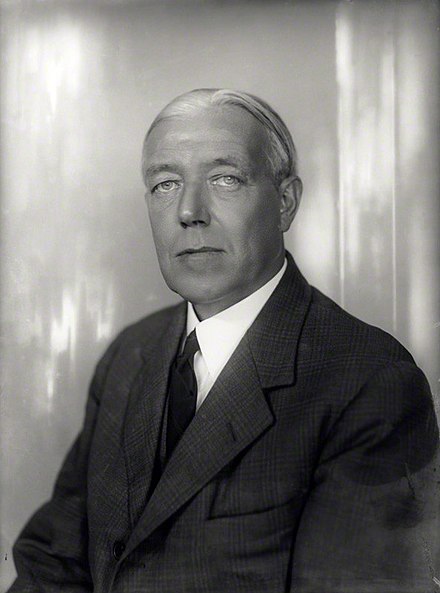 At that time, Charles Brooke hired leading European architect AS Lowe, to design the architecture of the bridge. Suspended 18 metres above the Sarawak river, the construction work began in 1920 at a cost of US$52,000 (RM217,542) and was fully completed in 1926.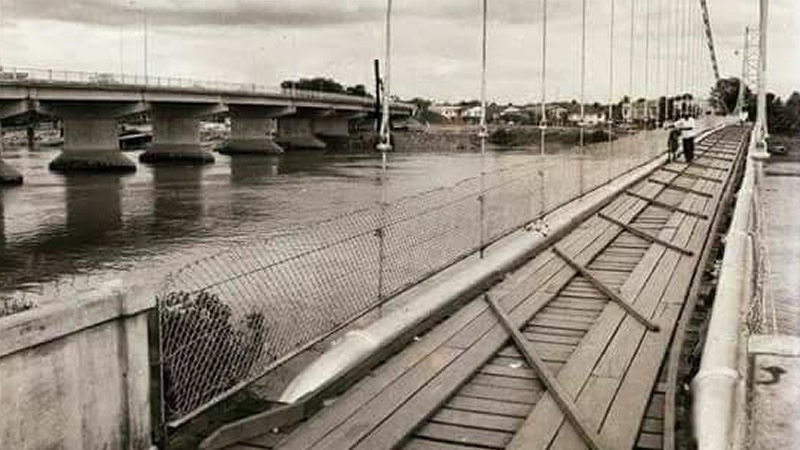 However, the bridge collapsed into the Sarawak River in 2004, after linking Kuching old town for 78 years. With the supervision of the state Public Works Department (JKR), reconstruction of the 213-metre bridge started in 2017.
Years later, the iconic bridge is now safe for public use.
Meanwhile, Abang Johari also shared that the bridge was rebuilt for the sake of future generations.
Now with the completion of this new suspension bridge, it will boost Sarawak's economy in terms of tourism and provide nostalgia about the (historical) bridge for the new generation. It is also the state government's effort to modernise the area from Darul Hana to Satok.

Chief Minister Datuk Patinggi Abang Johari Tun Openg
(Source: BERNAMA, Borneo Post)