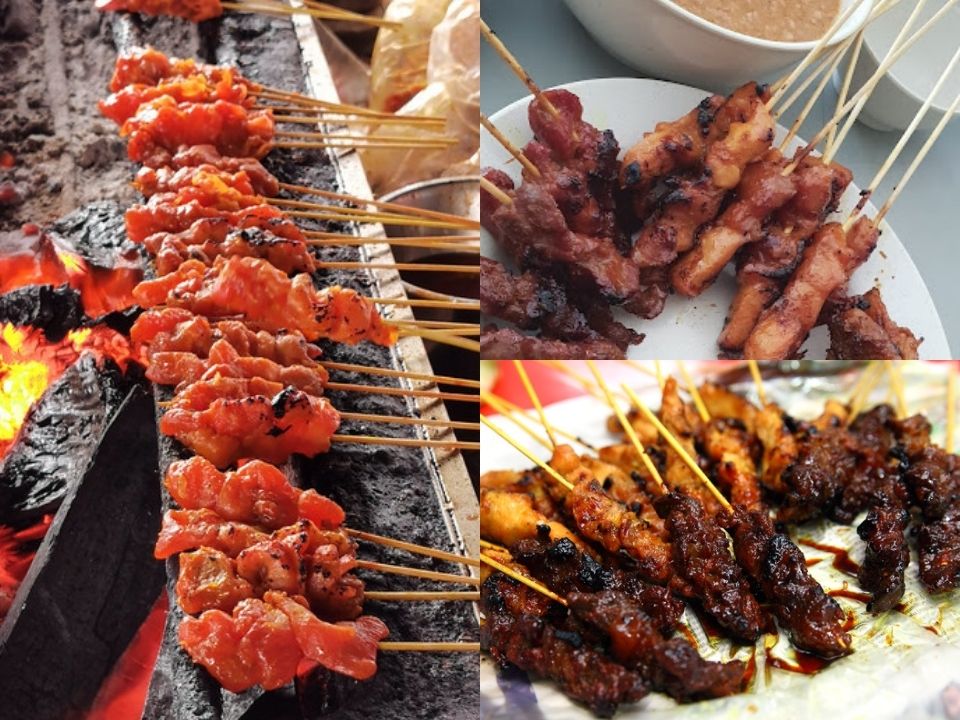 When you think of satay, you think of these 7 places in the country that consider as locals favourites. Nothing screams 'Truly Malaysians' more than a nice piece of satay.
Who wouldn't love the tender juicy meat with a crispy and charred outer layer that simply melts in your mouth? To make it better, pair it up with a silky smooth peanut sauce. Maybe add in a bit of sambal for those who like it spicy.
Some would say Kajang is their go-to satay heaven in the country. Since it is the home to the most popular satay restaurant which is Sate Hj Samuri. Worry not, we won't include them in the list as every Malaysian already knows of it.
If you want to try out the best satay, this list is for you:
1. Sate Zainah Ismail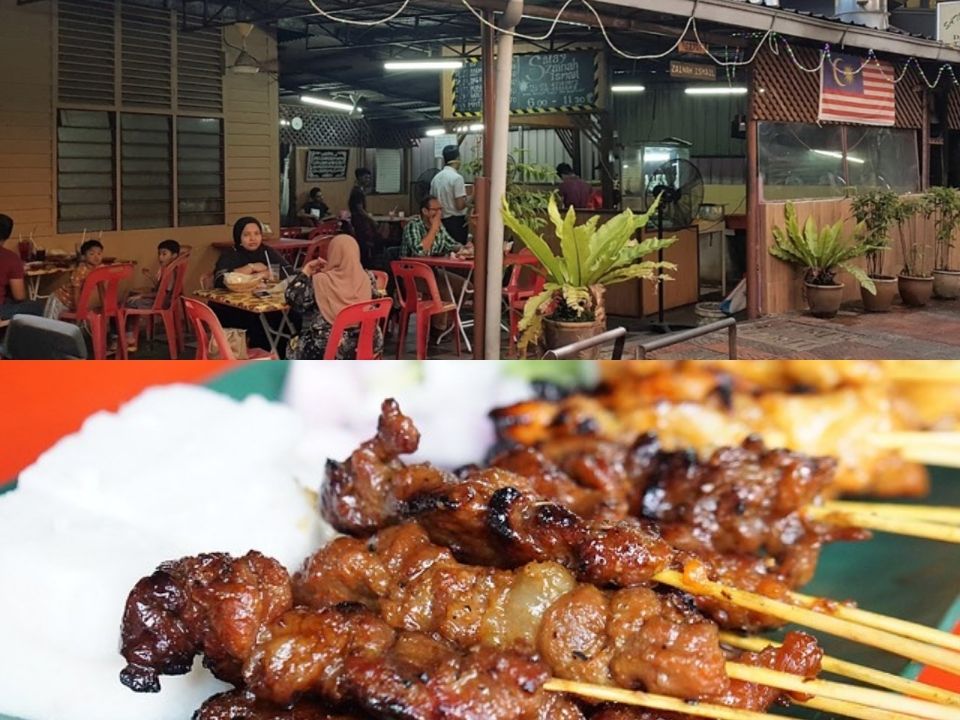 Formerly known as Ismail Satay, this quaint restaurant located in the rural areas of KL is popular for the fresh hot-grilled skewers. If you don't feel like driving, you can take the LRT and stop at Damai station, it would only take you a 4-minute-walk to the place. Don't worry about getting lost as you can easily find Sate Zainal Ismail by the smoke and satay fragrance constantly oozing out.
1077, Lorong Kiri 20, Kampung Datuk Keramat, 54000 Kuala Lumpur, Wilayah Persekutuan Kuala Lumpur
Closed on Mondays / 5pm – 10pm
2. Sate Emas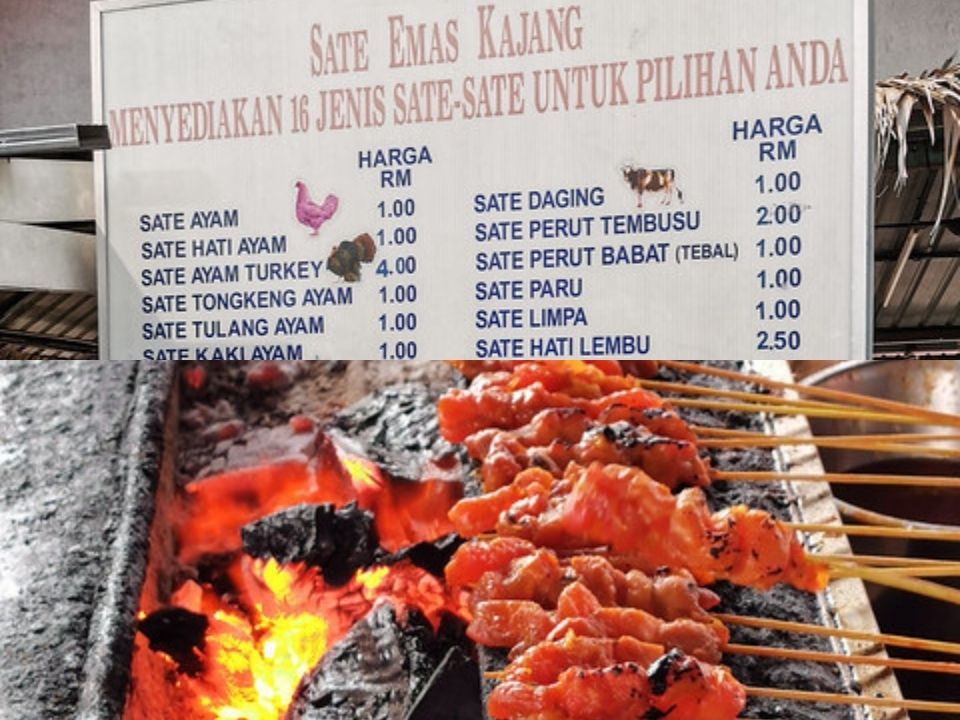 Sate Emas in Kajang is known for its extravagant menu that most skewers fans would be surprised by. So this place is highly recommended for those who like to have a bit more adventure in their food choices. Chicken and beef? Nah, how about rabbit and ostrich. Even a popular YouTuber couple approves of this restaurant and they really favored the ostrich satay.
Medan Sate, Jalan Stadium, Bandar Kajang, 43000 Kajang, Selangor
Saturday – Thursday: 12pm – 8pm / Friday: 2:30pm – 8pm
3. Pak Din Satay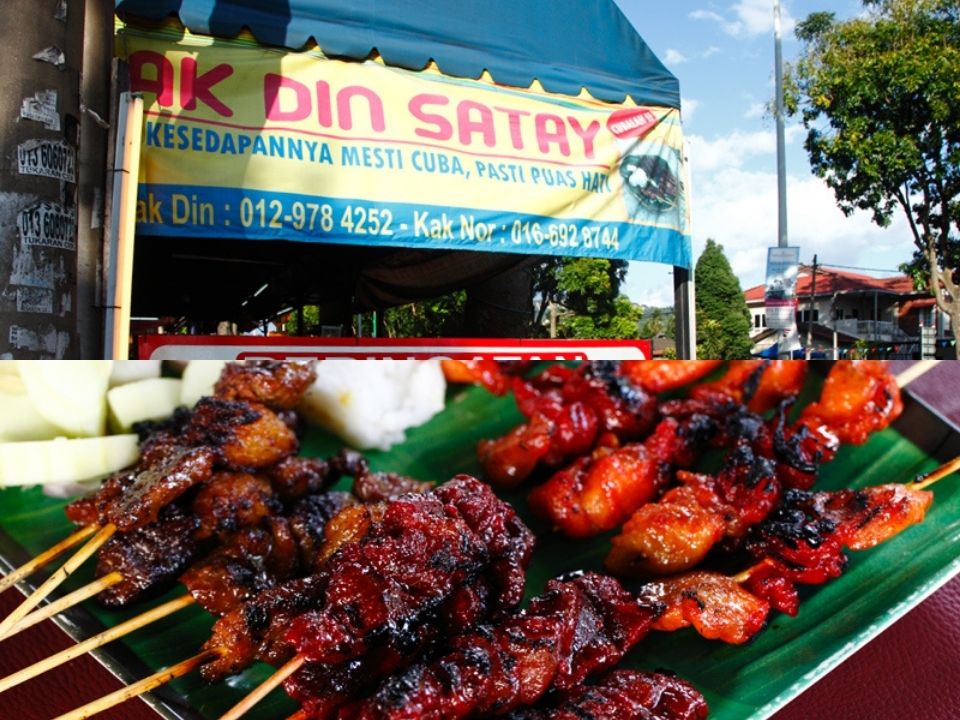 Pak Din Satay is another gem that locals in Gombak area love. Despite it being a small roadside eatery that only serves satay and limited drink selections, it's actually a big name among skewers connoisseurs. Pak Din's stall is just a simple and straightforward warung. That's why you can get them cheaper than most stalls you can find in KL.
121, Jalan Gombak, Gombak Setia, 53000 Kuala Lumpur, Selangor
Open everyday, 5pm – 8pm
4. Rumah Sate Rono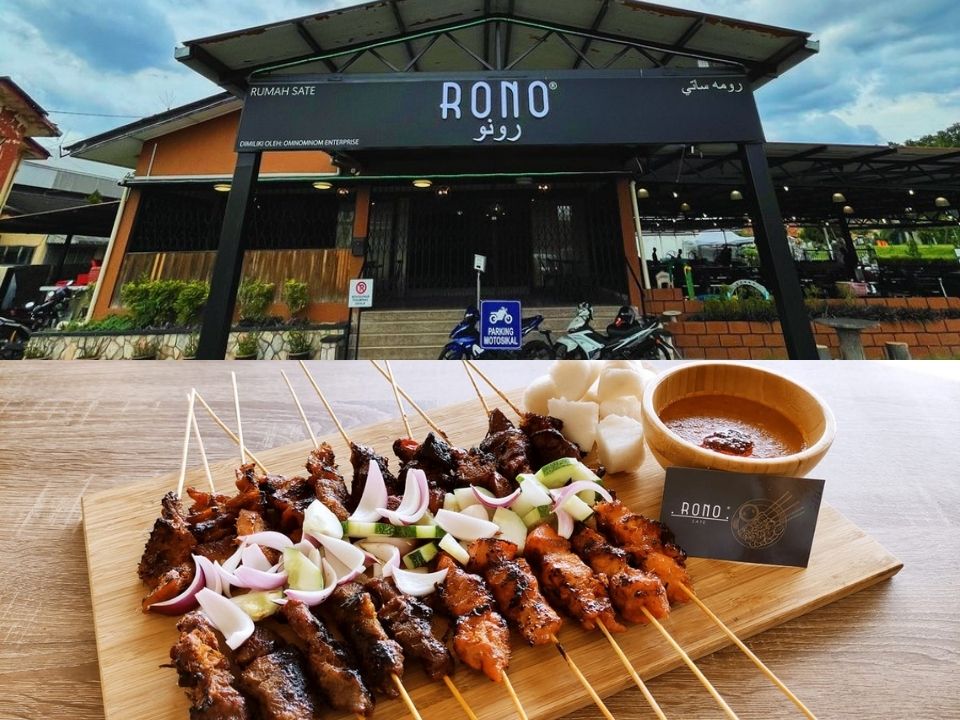 Another local favourite in Kajang, Sate Rono started out as a small roadside restaurant that also serves other kinds of western and Malaysian cuisine. It has now expanded into another stand-alone restaurant that can accommodate more customers with more menu options. Instead of just meat on skewers, you can enjoy other dishes like chicken chop or maybe some desserts.
Jalan Timur, Bandar Kajang, 43000 Kajang, Selangor (Bandar Kajang Outlet)
Closed on Mondays / Weekdays: 3pm – 10:30pm / Weekend: 12pm – 10:30pm
5. Zaini Satay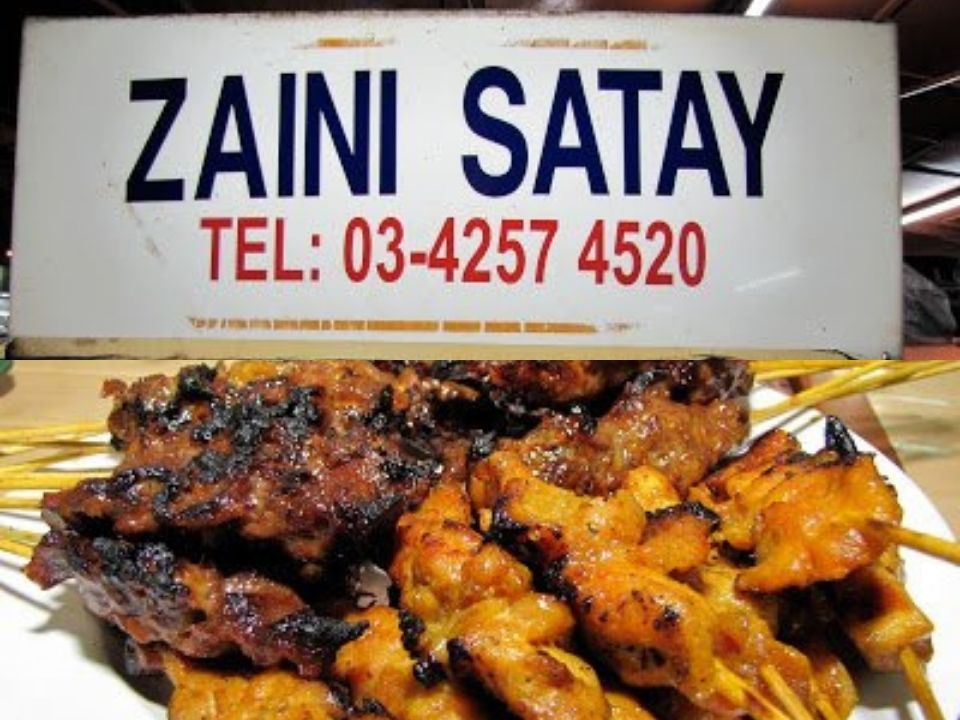 The owner, Zaini, is actually the grandson of the famous "king of satay" who began Majid Satay way back in the early 1960s. What makes it special is that they use the same recipe that had been passed down to generations. The sate place was even featured on Jalan-Jalan Cari Makan and even earned compliments from notable celebrities like Chef Wan and AC Mizal.
Stall No. 5, (Opposite 7, 11, Jalan Kerja Ayer Lama, Ampang Jaya, 68000 Ampang, Selangor
Closed on Wednesdays / 4pm – 11pm
6. Satay Yus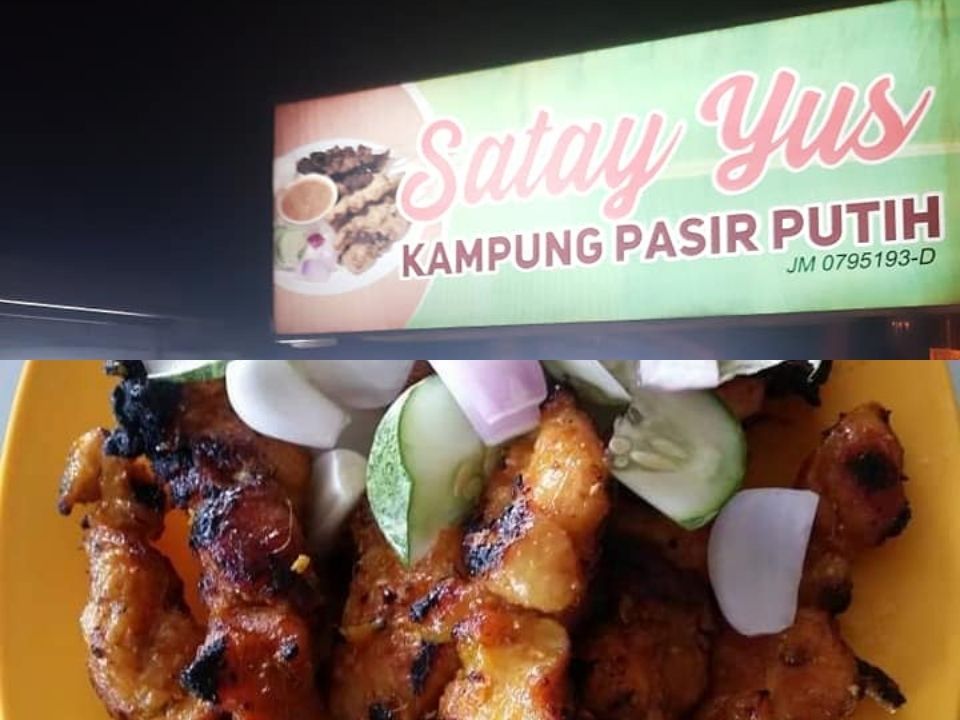 Even when you're far from the famous satay district, don't worry about not having those delicious chewy, gamy goodness. In Johor, you get to enjoy the fatty deliciousness that would make you want more than a full plate. Rumour has it that you get an unlimited refill of the gritty peanut sauce.
No. 52, Jalan Tenang, Kampung Pasir Putih, 81700 Pasir Gudang, Johor
Closed on Mondays / 12:30pm – 8:30pm
7. Satay Mama Mieda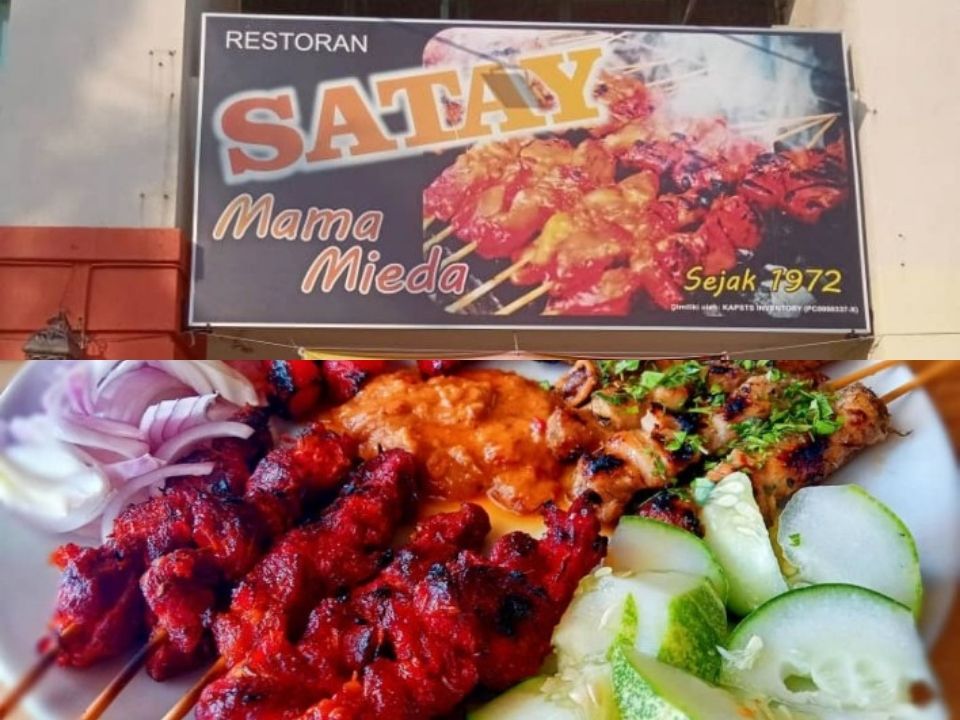 Satay buffet? Count me in! Never thought in our lives that we will be spoiled with an endless meaty surprise. Mama Mieda even added something extra to their delicious skewered meats, cheese. Plus, you can get a whole tub of free ice cream if you order a minimum of 100 satays. It is known that they've been using the same recipe passed down from the owner's mother since 1972.
303-1-15, Krystal Point Corporate Park, 11900 Bayan Lepas, Pulau Pinang
Saturday – Thursday: 11am – 3pm, 6pm – 10pm / Friday: 3pm – 11pm
It's not like satays are the only great thing about Malaysia, there are even food truck parks that offer more local delights with an alfresco dining experience.