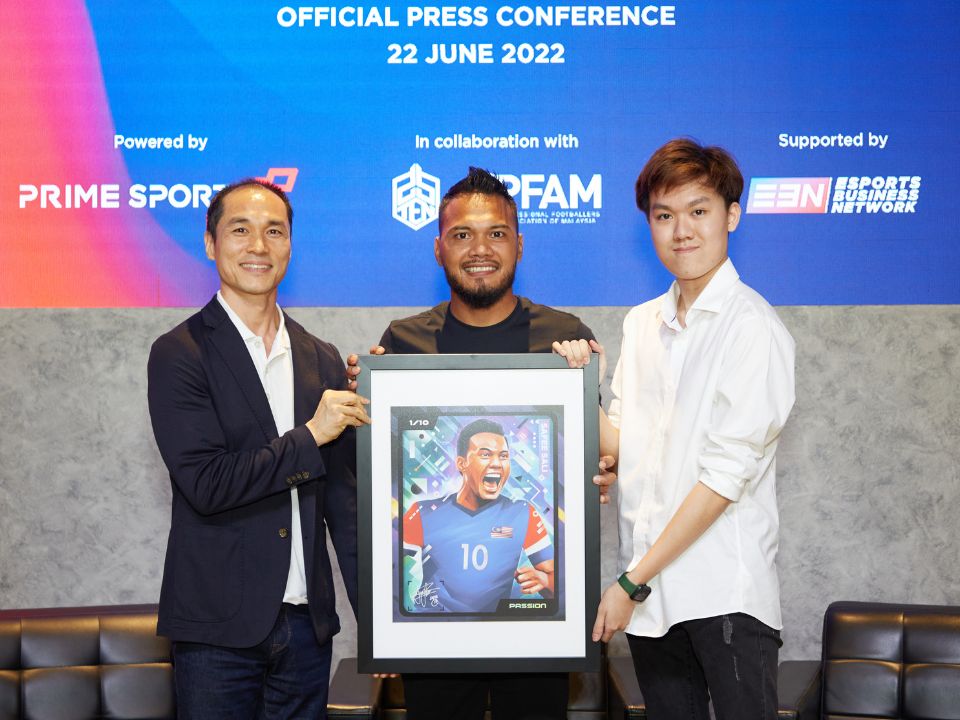 Safee Sali, the Malaysian football legend, collaborates with Prime Sports NFT; a sports NFT division under Prime Sports International (PSI) in launching the footballer's 'SEPULUH' NFT (non-fungible token). The 'SEPULUH' NFT series is 10 limited edition digital collectables that will go on auction beginning 22 June 2022 via the digital NFT marketplace; OpenSea.
Fans will have the opportunity to bid to become exclusive owners of 10 NFTs that will unlock unique benefits for its owners including an exclusive, once-in-a-lifetime opportunity to share the pitch with Safee Sali himself, a framed print-out of the NFT and access to a private community channel for members.
Inspiration Behind The 'SEPULUH' NFT Safee Sali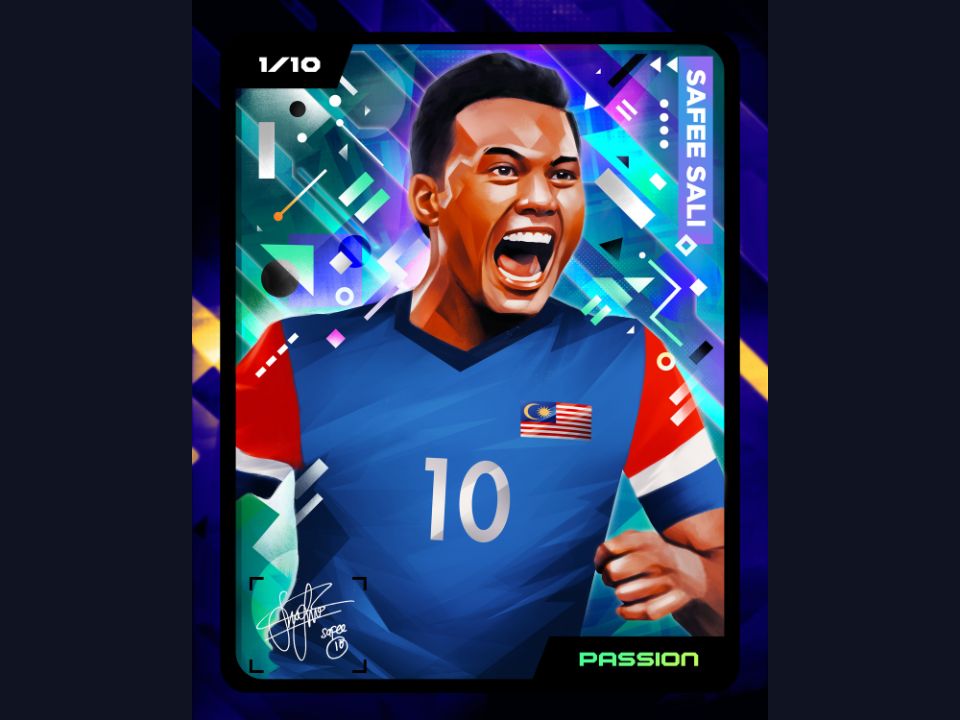 The inspiration behind the 'SEPULUH' stems from Safee's recollection of his crowning achievement as he led Malaysia to its first-ever AFF Suzuki Cup in 2010 and went on to earn a golden boot as the top scorer of the competition that year.
The NFT depicts Safee's iconic celebration at the peak of his career which still remains one of his greatest feats on the international stage.
Safee Sali mentioned in his speech:
My vision for 'SEPULUH' was to capture my fondest memory in the Harimau Malaya jersey via digital art and enable fans to own a piece of my story as a collectable. My fans have been the pillar of support throughout my career and the 'SEPULUH' NFT opens the doors to forging closer bonds with them.

Safee Sali, Malaysian Football Legend
'SEPULUH' NFT Being The First Prime Sports NFT
The launch of 'SEPULUH' NFT also marks the maiden project and brainchild of Prime Sports NFT, a trailblazer in the industry which aims to intersect the world of sports, arts, and culture.
Working collaboratively with various athletes, artists, and partners in the region, the organization played an instrumental role in the strategy, ideation, and nurturing of the creative process seamlessly from start to finish with Safee.
'SEPULUH' NFTs also include a partnership with the Professional Footballers Association of Malaysia (PFAM), where a portion of the proceeds will be donated and channeled towards promoting, advancing, and protecting the interest of professional footballers in Malaysia.
'SEPULUH' NFT – A Collaboration With Malaysian Local Artist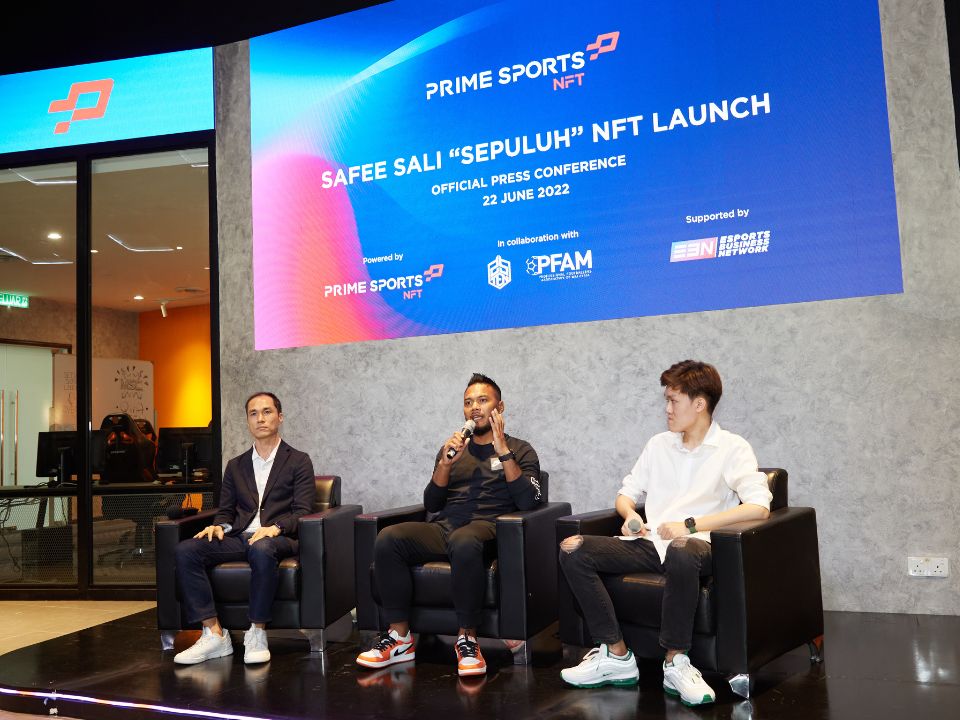 Through a shared vision of elevating fan engagement and building a tight-knit community, Safee Sali partnered with Prime Sports NFT, an organization aimed at nurturing opportunities for athletes and spearheading fan engagement initiatives.
The partnership led to a collaboration with local artist Nicholas Chuan who worked hand-in-hand with Safee Sali to design the collection.
Hailing from Penang, the 20-year-old artist carries a portfolio of illustrations for world-renowned organizations such as UEFA, Formula 1's Red Bull Racing, Liverpool FC, and FC Bayern.
Nicholas Chuan, the artist behind 'SEPULUH' NFT said
I'm honoured to have had the opportunity to work closely with a national hero like Safee and to realize his vision for the digital asset. While the creative journey has been an enriching one, the experience of working collaboratively with innovative minds in sports such as himself has been my greatest takeaway. Overall, I'm thankful to have my work recognized and I'm more excited to see the things in store for fans and owners of the 'SEPULUH'.

Nicholas Chuan
Starting on 22nd June 2022 at 12 PM, Safee Sali's 'SEPULUH' NFT goes live on auction via Opensea. Fans will have the opportunity to bid for a limited number of 10 NFTs in the collection until 11th July 2022 at 11:59 PM. Minted on the Ethereum blockchain, the NFTs will unlock various benefits for their owners including curated experiences and private community channels with Safee Sali. What are you waiting for? Head on over OpenSea now to get your Safee Sali 'SEPULUH' NFT collection!