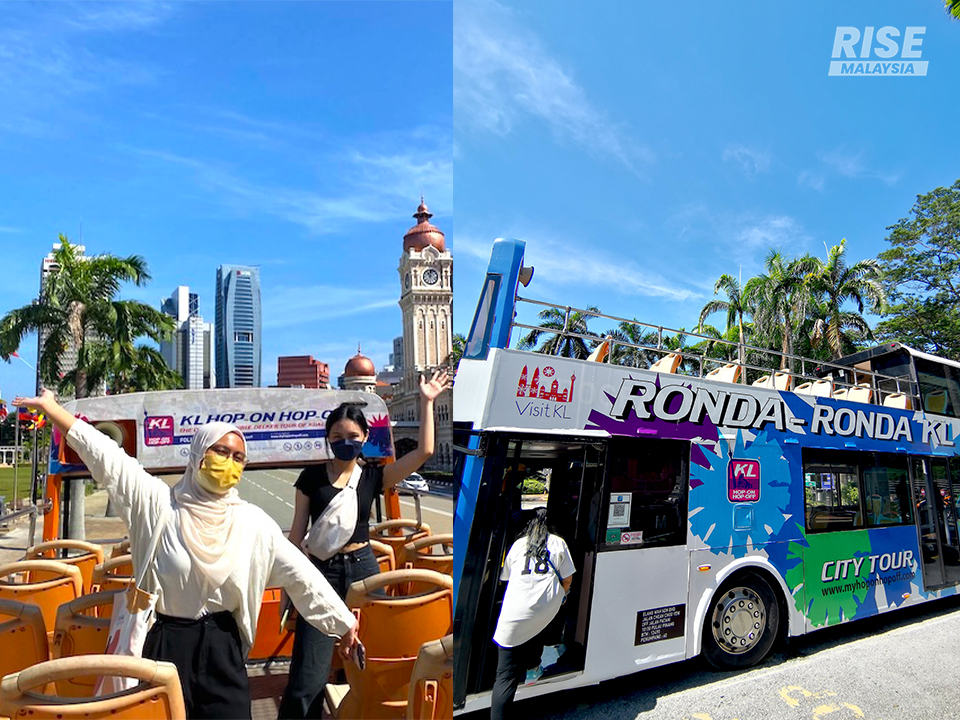 What would you do when you visit Kuala Lumpur? Do you shop till you drop at the shopping malls? Or do you dine above the city lights at a fine dining restaurant? If you are looking for something different that can give you a complete overview of the city, hop on this Ronda-Ronda KL bus and get to know KL in just one ride!
Ronda-Ronda KL
Ronda-Ronda KL is one of the 3 types of tours the double-decker bus is offering. If you are looking for a more leisure and hassle-free tour, this is the one you should choose.
What to expect?
1. Open-top deck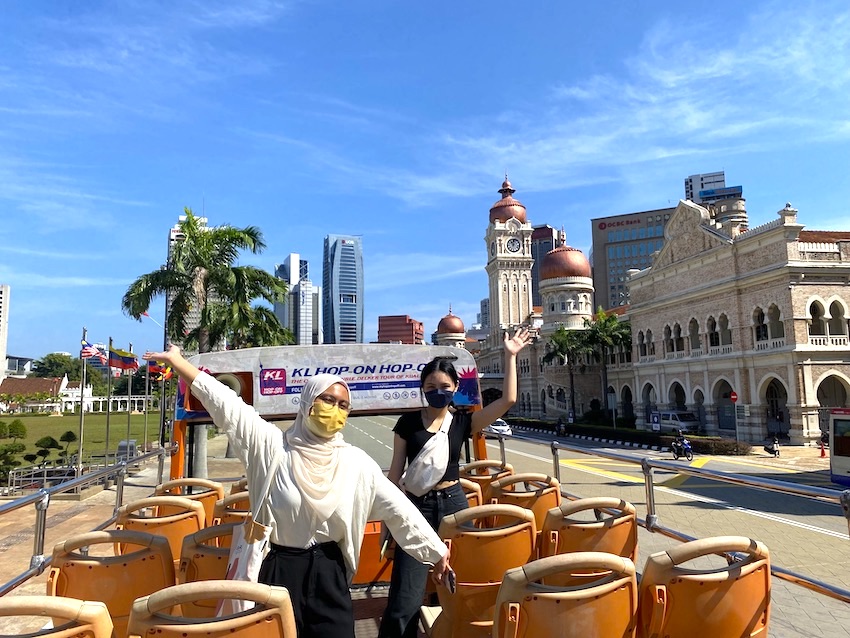 Feel the air while you enjoy sightseeing across the city! As the bus does stand out in the traffic, do expect to be the centre of attention and have people waving at you.
"Panas la!"

– shout the friendly Malaysian by the road when we passed by.
Yes, it is hot if you choose to tour during the day. One smart way to tackle this is to hop on the bus in the morning because the sun is scorching hot at noon.
2. Air-conditioned deck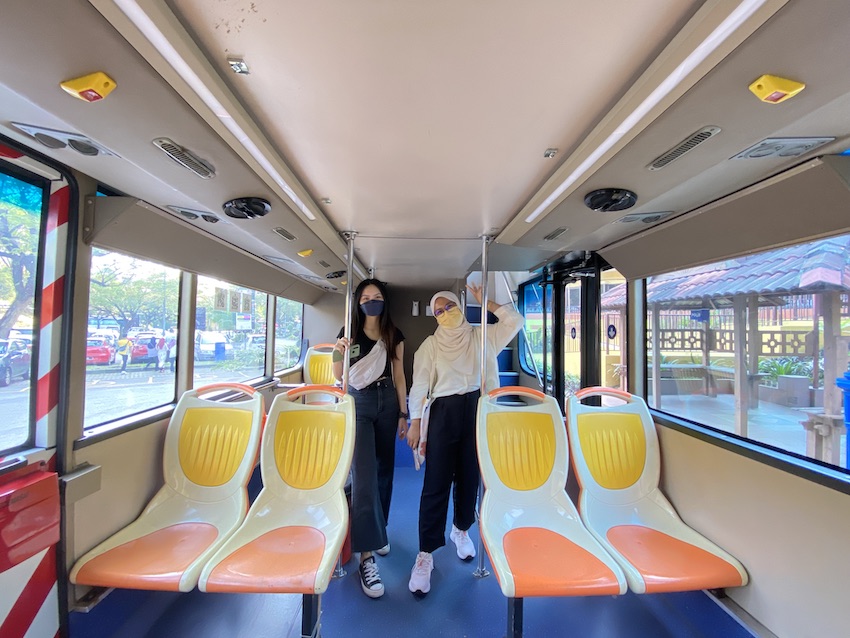 If the heat is your concern, you may choose to sit inside the covered deck so that you won't get burned to enjoy the ride. Top or bottom deck, cold air is there for you.
3. Ride to all attractions
Vroom your way through the top attractions in Kuala Lumpur. Throughout the trip, the bus will make a few stops for you to hop off and that's when you get to take some pictures on sites.
The stops we made: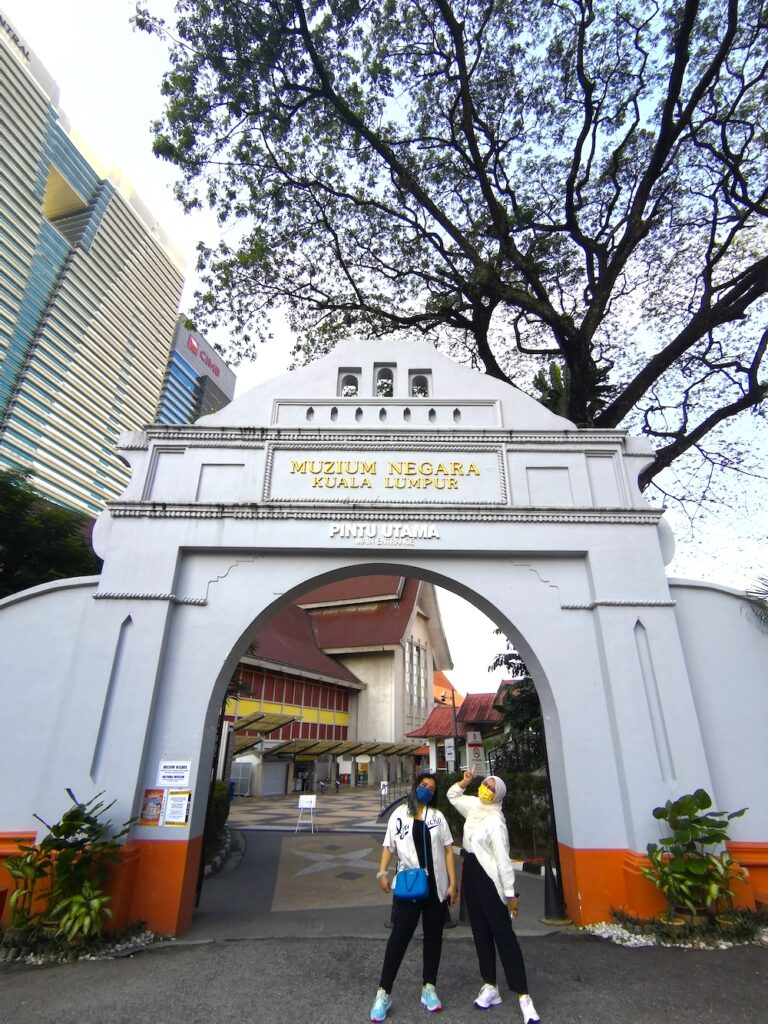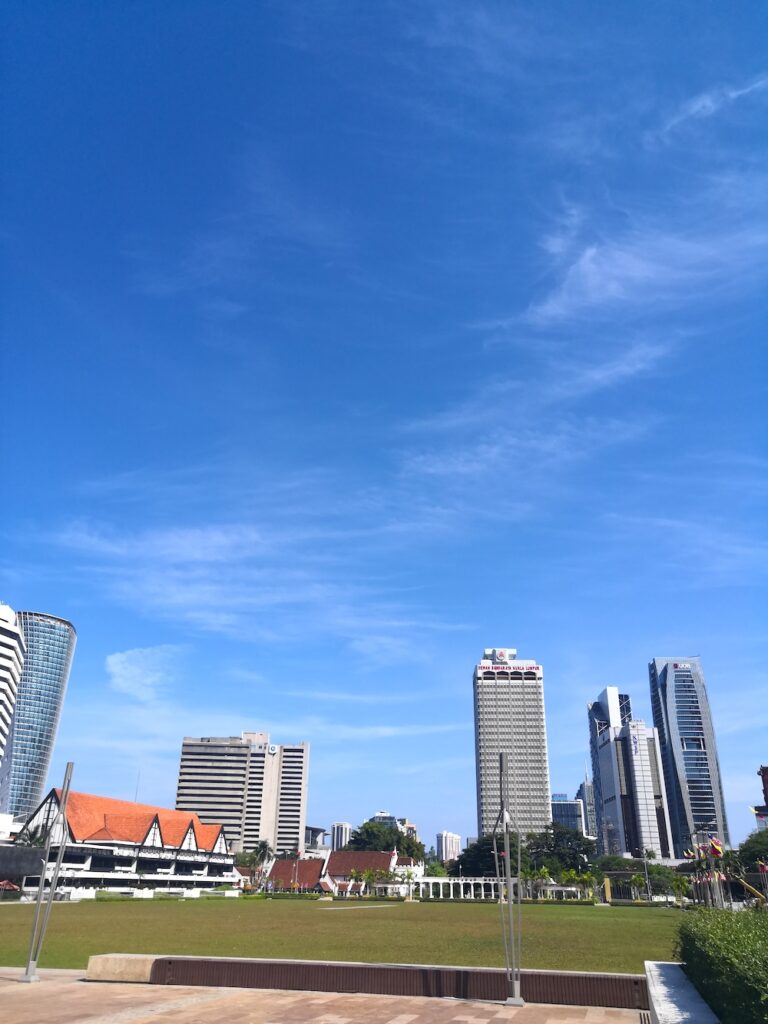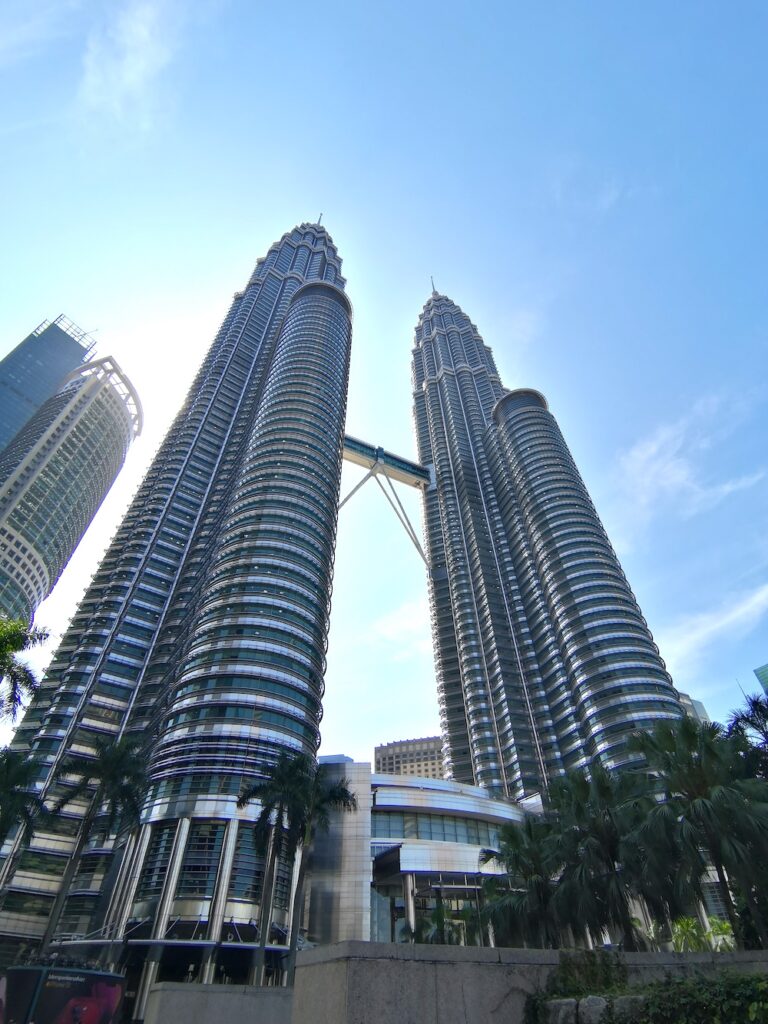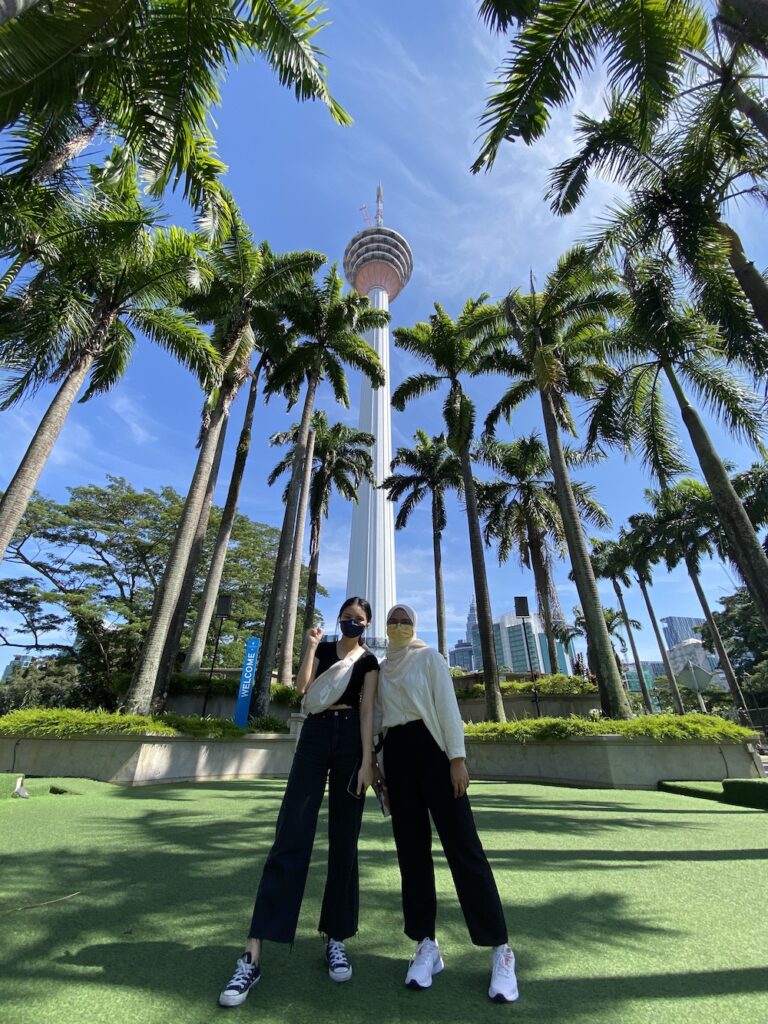 According to their staff, the bus will only stop for 5 minutes at each stop. Although it is a short time, it would be enough for you to take some nice pictures and videos. Our team was lucky to have friendly staff and driver on duty when we visited. They allowed us to stay longer and even asked if we needed more time.
The takeaways
Excursion sightseeing. If you enjoy rides and random roams, this is for you. What's best about Ronda-Ronda KL is the places it shows you. If you are not familiar with KL, it gives you ideas of which destination you want to visit next like how we spotted some aesthetic-looking cafes along the road.
From highways to small roads, Ronda-Ronda KL drives you here and there.
Details: Price & Schedule
The Ronda-Ronda KL ride is only available on Monday to Friday. You may choose to catch the 10 am, 12.30 pm or 3 pm schedule. Be sure to arrive early as the bus will depart on time.
Estimated tour duration: 2 hours
| | | |
| --- | --- | --- |
| Types of tickets | Adult | Child |
| MyCard PROMO (Malaysian) | RM30 | RM20 |
| Standard (International) | RM55 | RM30 |
You may purchase the tickets at the Bukit Bintang ticket kiosk (Stop number 1) which is located right next to the entrance of Sungai Wang Plaza.
Location: KL Hop On Hop Off Stop 1 : Bukit Bintang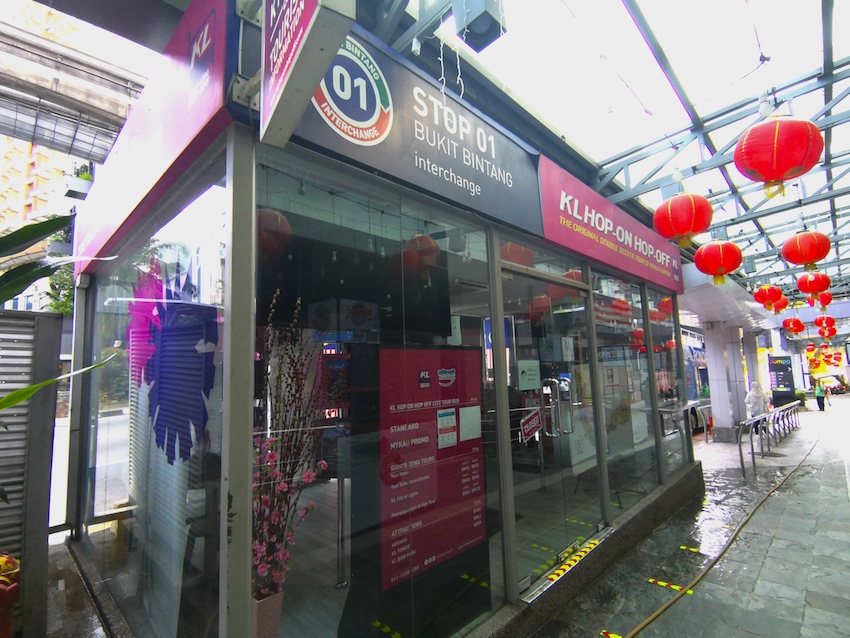 Other options:
Other than Ronda-Ronda KL, there are also the KL Hop-On Hop-Off and also KL City Of Lights bus for you to choose.
1. KL Hop-On Hop-Off
KL Hop-On Hop-Off allows you to explore Kuala Lumpur in a day as the ticket validity for this bus ride is 24 hours. You may hop off the bus at a destination and explore the area for a longer time. To hop to the next destination, just catch the next coming bus will do.
2. KL City Of Lights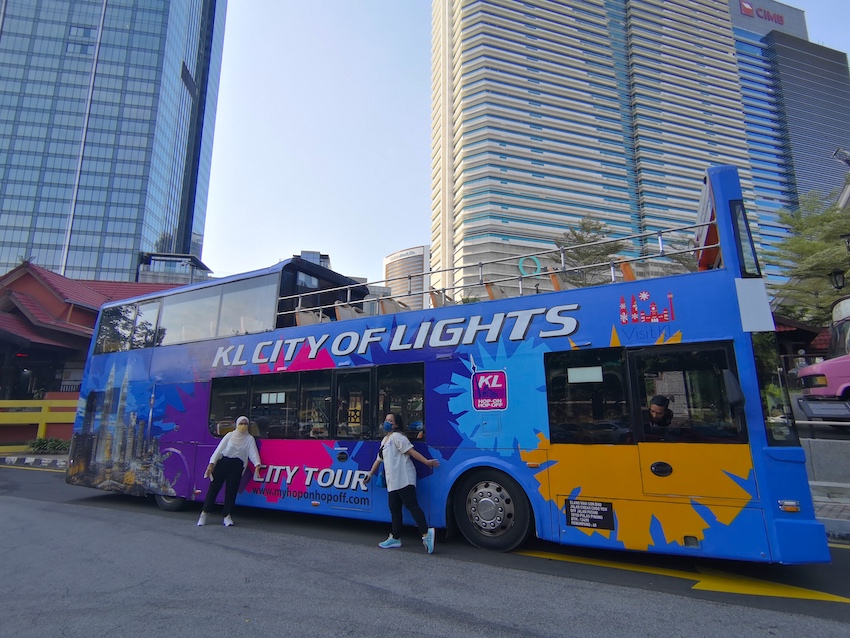 The night version of Ronda-Ronda KL. Watch the city lights ignite as you ride around Kuala Lumpur. This is for you if you want to avoid the sun. Cool breeze and night lights, this could be a perfect date with loved ones!
Tour Map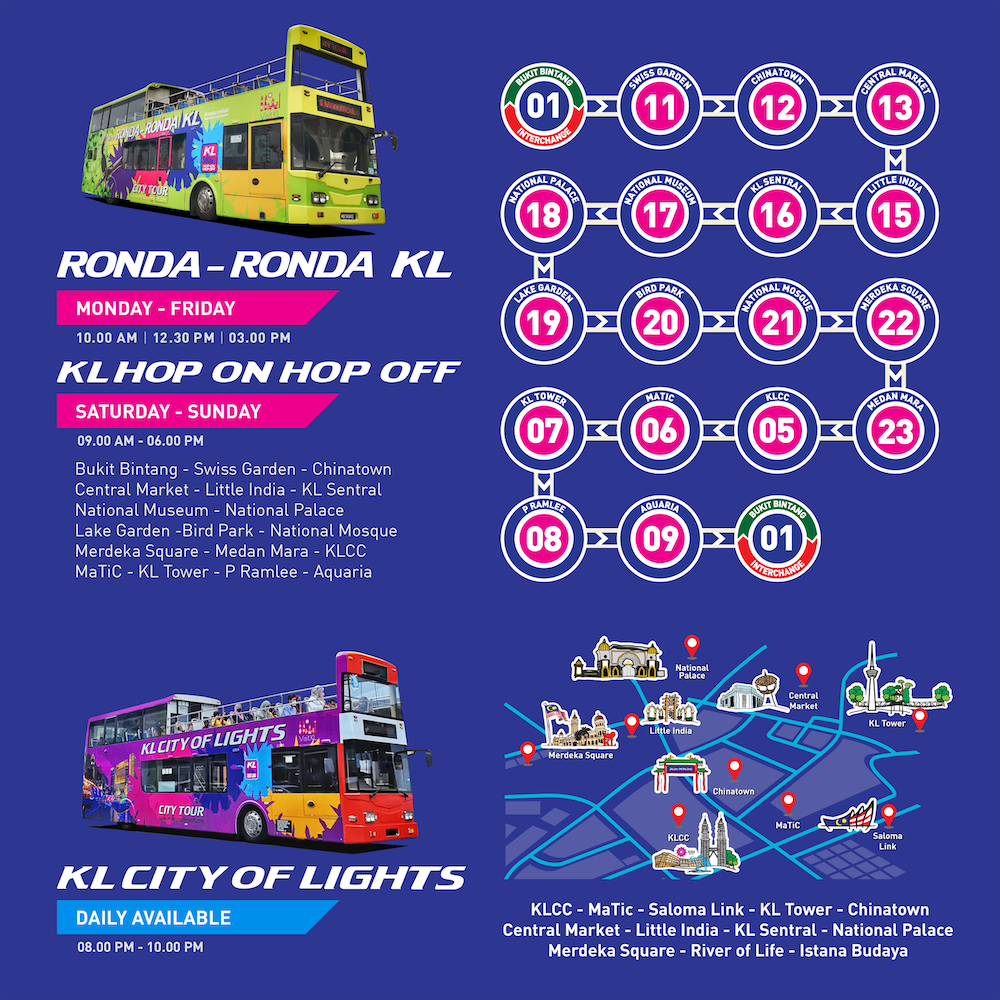 Ready to explore Kuala Lumpur? Here are more fun things to do in the city: