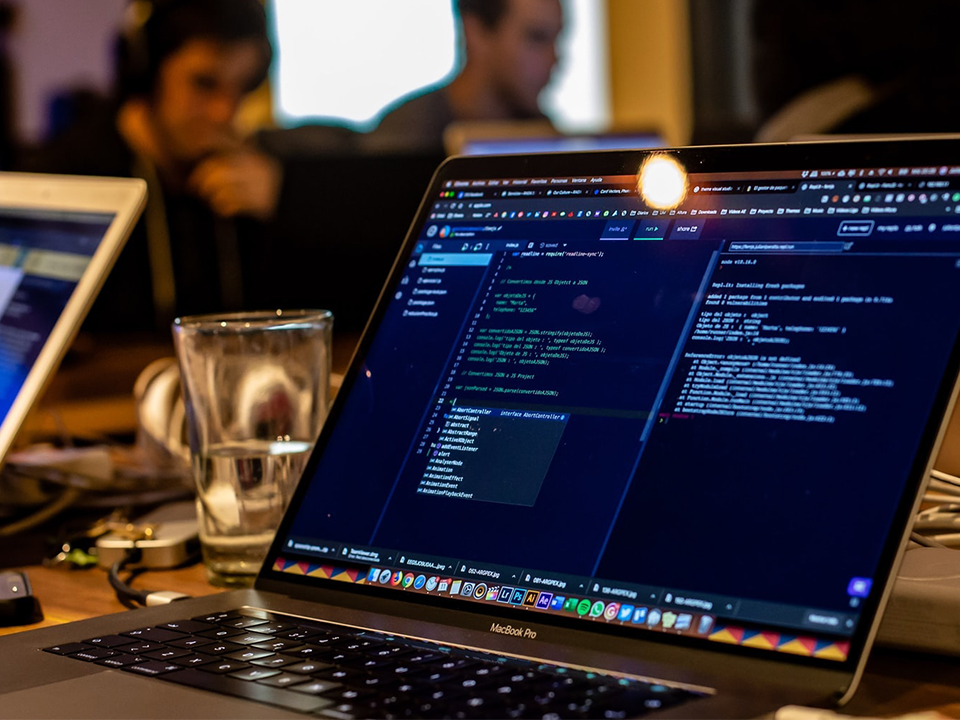 Digital Penang is collaborating with TNG Digital and Finexus Group to launch their first-ever Hackathon event. The virtual Digital Penang fintech hackathon will be offering up to RM75,000 worth of prizes, waiting to be won by participants with the best, most innovative, and viable solutions.
Digital Penang Fintech Hackathon
The theme of the hackathon is financial technology. Participants will compete to create a product that is judged on 3 criteria using the provided APIs – Innovation, Integration, and Viability.
Moreover, Fintexus will be opening 40 MyXaas APIs on its MyXaas Innovation Platform for participants to use and create a FinTech solution or digital product.
The services include:
E-wallet / International Prepaid Card (Visa or Mastercard)
Applicant Identification and Verification (E-KYC)
Automated Customer Due Diligence (Background Check and Credit Scoring)
Merchant Plug-in (E-Commerce)
Technical Guidance and Advisory
The MyXaaS Innovation platform is a platform offering infrastructure, software and financial as a service. It is open to startup and mid-growth companies to develop their digital business ideas.
Registration
Registration for the hackathon begins on 13 October 2021 to 5 November 2021. Meanwhile, the event will officially start from 12 November 2021 until 10 December 2021.
Every participant can benefit from Digital Penang's:
RM20,000 API Credits for Amazon Web Services. Valid for 2 years (subject to eligibility)
RM16,000 API Credits for Freshworks products, a customer Resources Management or Human Resources Management System (subject to eligibility)
Wide network of Venture Capitalists, Angel Investors and C-Level Business Mentors
Prizes of the Digital Penang Fintech Hackathon are as below: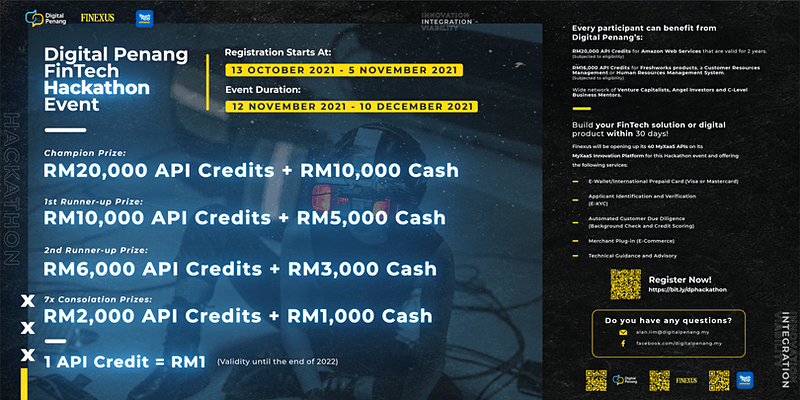 Champion: RM20,000 API Credits and RM10,000 cash
First runner-up: RM10,000 API Credits and RM5,000 cash
Second runner-up: RM6,000 API Credits and RM3,000 cash
7x Consolation: RM2,000 API Credits and RM1,000 cash
On top that, winners are also eligible to be fast-tracked into a Finexus partnership program and Digital Penang's Basic Living Entrepreneurship Support Scheme which provides a 6-month stipend to grow their business.
You may register to participate at https://bit.ly/dphackathon.
For more information, please visit its the event page of the Digital Penang Virtual Hackathon.