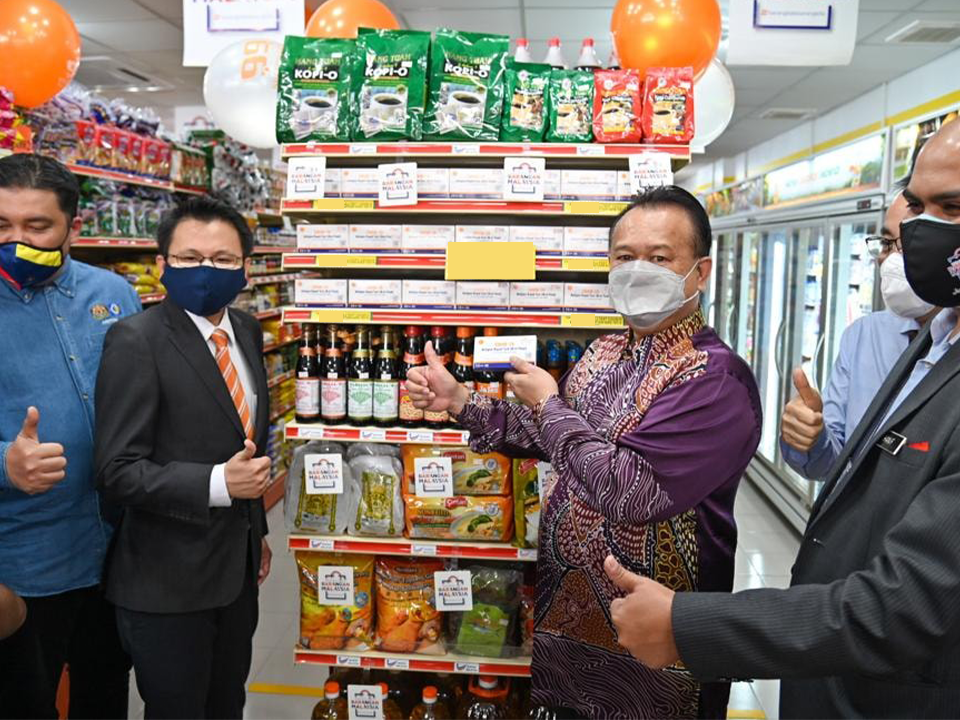 It has not even been a week since MR. DIY started selling the cheapest (previously) self-test kit in Malaysia but we are already getting another price slash for the item. Previously available for RM5.80 at MR. DIY, RM4.90 COVID-19 self-test kit is now available in the market.
Where to purchase the RM4.90 COVID-19 self-test kit?
Domestic Trade and Consumer Affairs Minister Datuk Seri Alexander Nanta Linggi shared that the test kits can now be purchased at 99 Speedmart outlets. Yesterday (25 Nov), he officiated the launching ceremony of the Malaysia Buy Goods Campaign (KBBM) at the 99 Speedmart supermarket. The self-test kit with a new and lower price was introduced during the ceremony.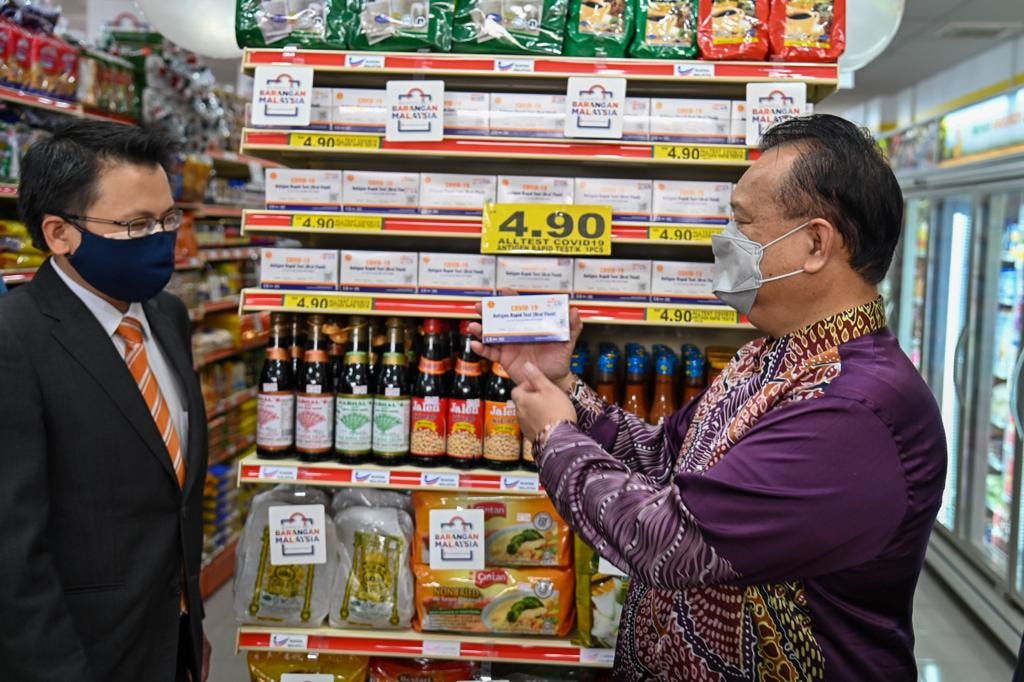 COVID-19 self-test kit is now an essential item
In a Facebook post, the minister said that the test kit has now become a necessity for every household, considering the high Covid-19 infection case in Malaysia. This is also because there are more opening of economic sectors, jobs, schools and educational institutions.
Therefore, the need to do more regular self-testing at home increases.
Price of the self-test kit
Linggi shared that the Domestic Trade and Consumer Affairs Ministry (KPDNHEP) has heard the voice of the public who thinks the price for the test kits were too high previously.
Through the efforts held by the ministry, we have successfully reduced the price of this self-test kit from RM39.90 to the ceiling price of RM19.90, at the retail level.

Datuk Seri Alexander Nanta Linggi
He also agreed that the ministry need to reduce the price again. However, the price reduction should be done without compromising the quality of the test kit.
Of course I want this kit to be bought at an affordable price so that all the citizens can do their own tests regularly.

Datuk Seri Alexander Nanta Linggi
Grating permission to have more premises to sell the kits
The minister elaborated that one of the strategies was to grant permission to enable more premises to be able to sell the self-test kits. This includes more supermarkets and chain stores.
According to him, 7,302 premises across the country now has permission to sell the test kits, with the approval of the Ministry of Health (MOH) and Health Ministry's Medical Device Authority (MDA).
This sale expansion has seen the price of this kit being sold at RM6.90. But today, I'm very happy to see the initiative taken by 99 Speedmart who already started selling this kit at RM4.90 per unit.

Datuk Seri Alexander Nanta Linggi
He added that the cooperation from businesses is appreciated in relieving the burden of the people.
Meanwhile, the minister also hopes that more premises will take the same step soon.