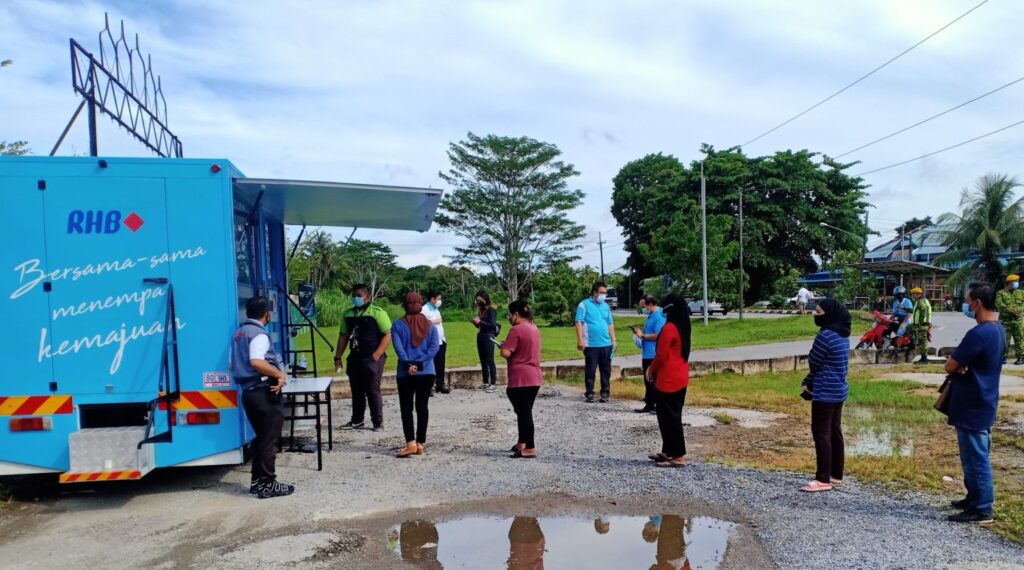 RHB Bank has launched its mobile Automated Teller Machine (ATM) service in Sarawak on 12 July 2021. The operation aims to provide convenient access to basic banking services to its communities within the state.
Residents in several major areas within Asajaya and Sadong Jaya, Sarawak were able to make the following basic banking services:
Money withdrawal
Money transfer
Repayment of financing
Money advance
Bill payment
Top up prepaid mobile phones
The mobile ATM operates by a fixed rotation in the areas to allow residents to plan their visits.
Meanwhile, nanaging Director of Group Community Banking of RHB Banking Group Jeffrey Ng said the RHB Mobile ATM is part of the initiative by the Sarawak State Government. This initiative is in a collaboration with selected Banks to expand banking services to the rural communities in the State.
"This initiative is in line with RHB's Sustainability aspirations of providing financial inclusivity and accessibility to the underserved communities," said Ng – BusinessToday.
Ng assured that a strict Standard Operating Procedure (SOP) will be enforced to ensure the health as well as safety of their customers.
For more information, please read the RHB Banking Group Announcement.