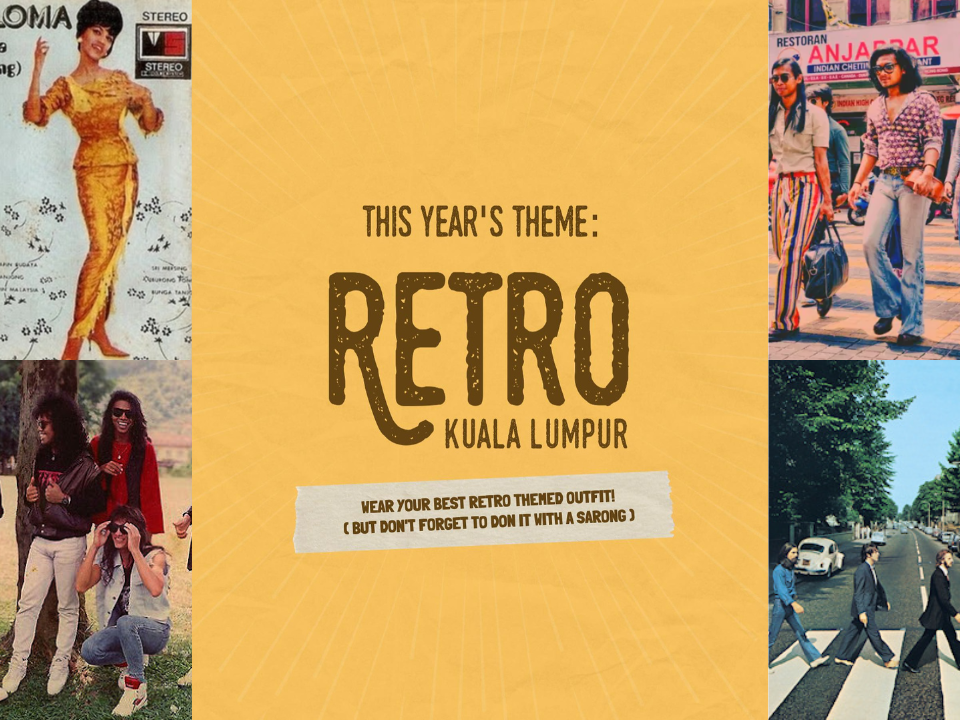 Since Keretapi Sarong 2022 is going to be held physically this Malaysia Day, 16 September, and its theme is Retro KL, let us slay the moment with these outfit ideas that we've brainstormed and compiled for you!
Keretapi Sarong 2022 Theme: Retro KL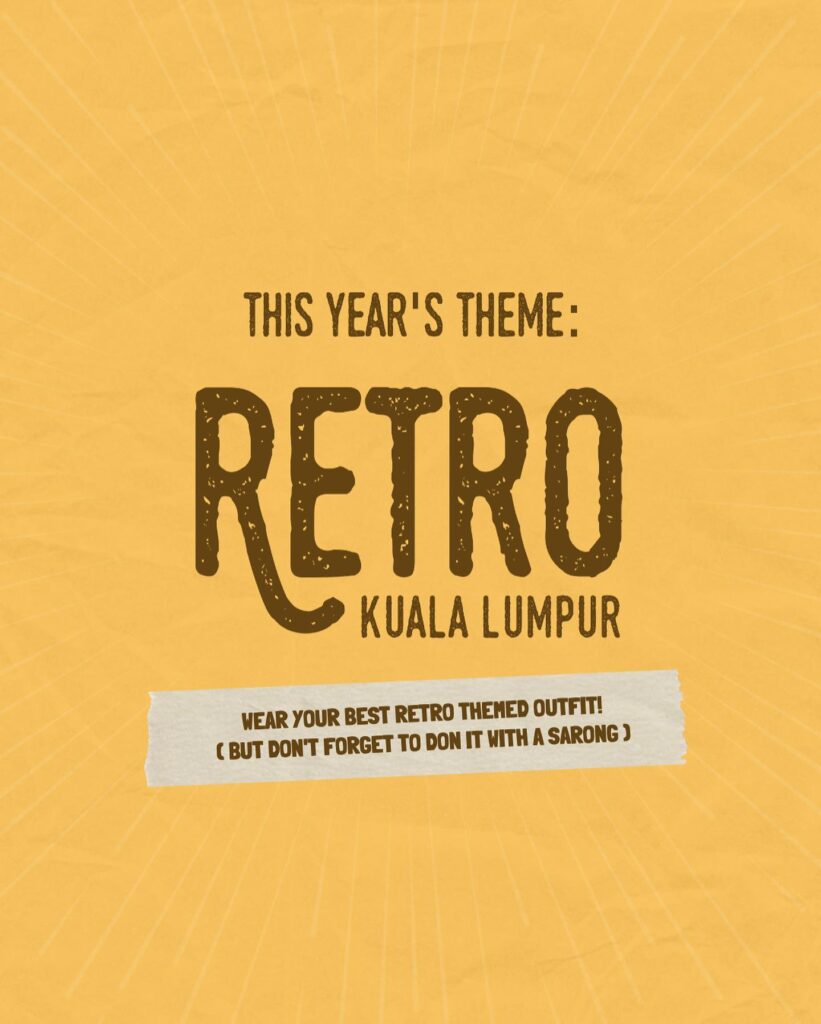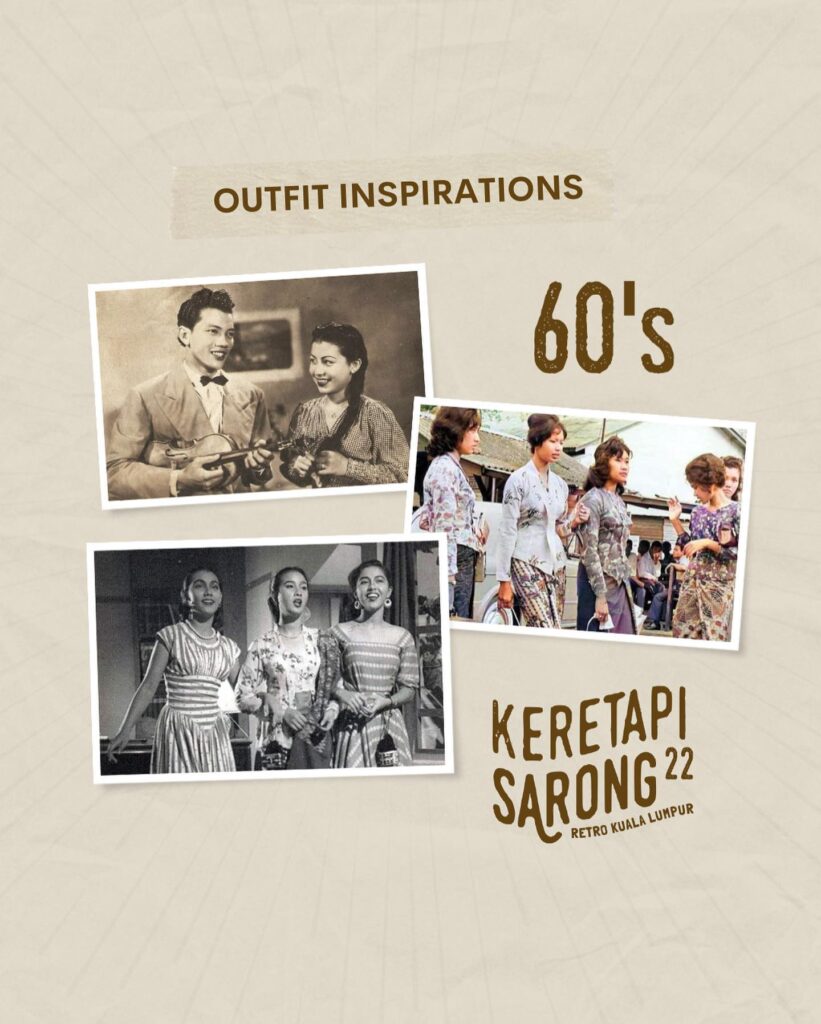 The theme chosen for this year's Keretapi Sarong is Retro Kuala Lumpur, focusing on the 60's, 70's, and 80's eras. So why don't we look into it one by one, shall we?
Retro KL Outfit: 60's Era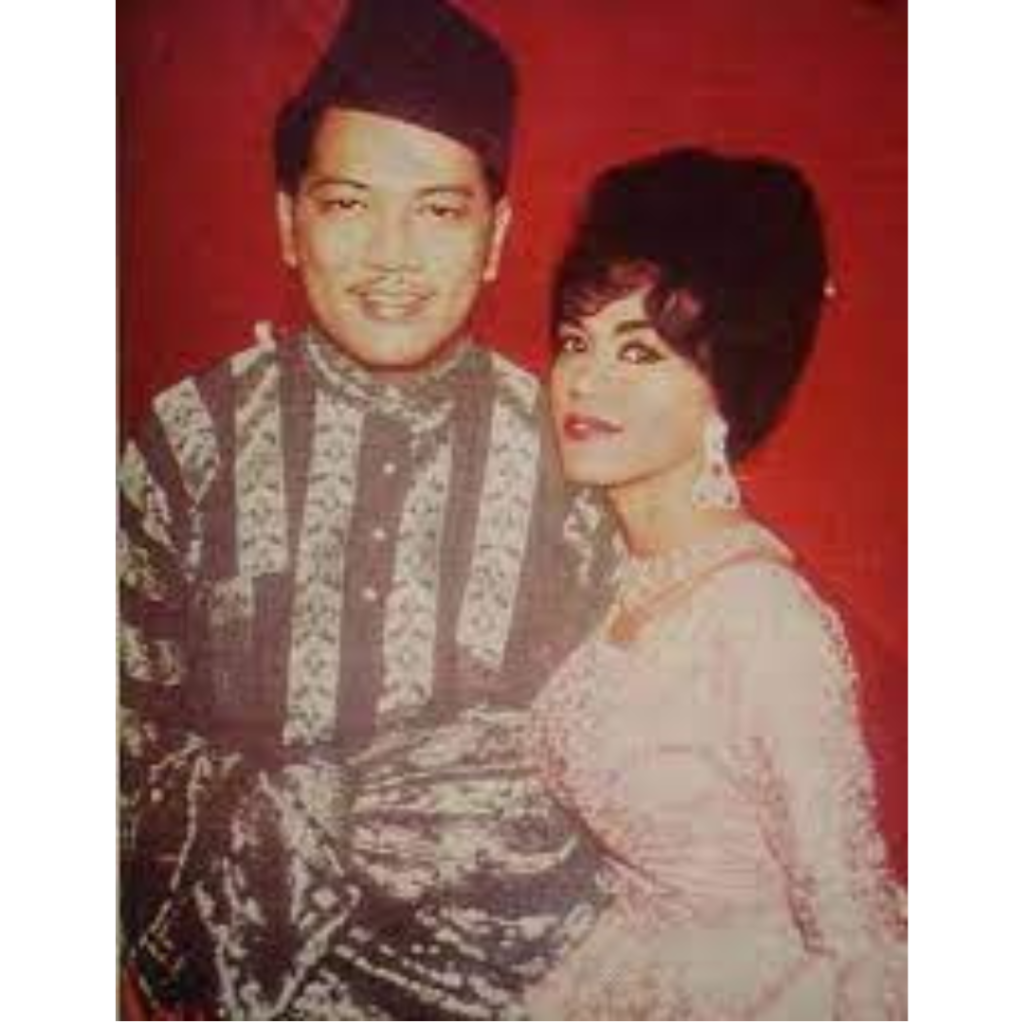 The 60's era is the golden age of P. Ramlee and Saloma.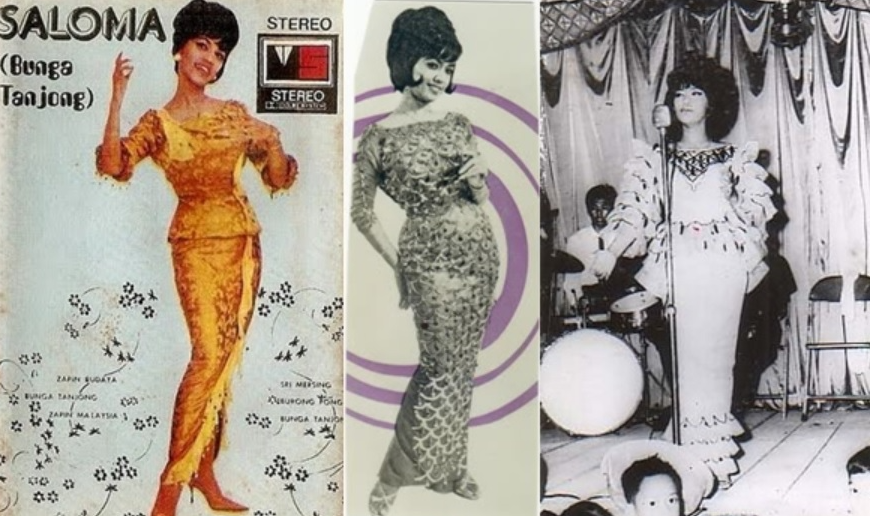 The women at that moment highlight kebaya, sarong, midi dress, and peplum dress. Basically, grab any kebaya or midi peplum dress that you have at home, and voila! you're ready for Keretapi Sarong!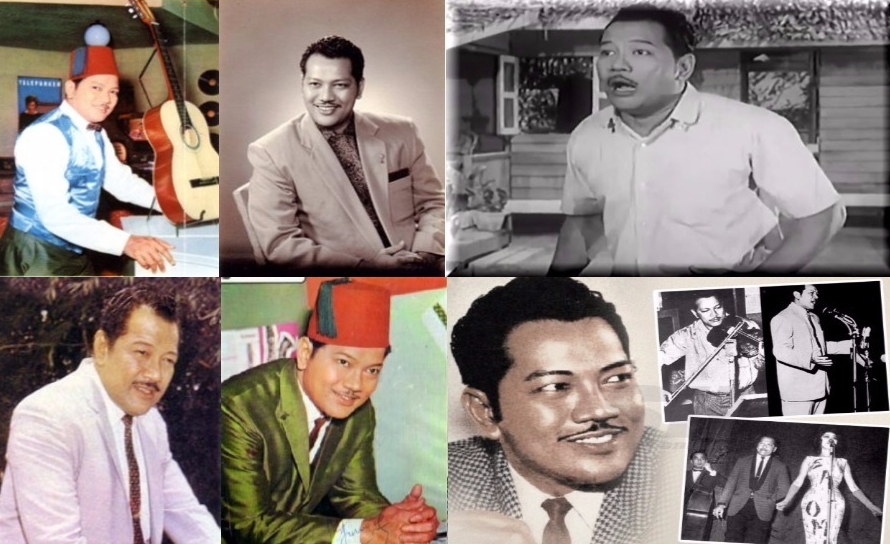 On the other hand, for men, they usually wear patterned shirts with suits or baju melayu. However, considering that the event is going to be held in daylight, suits might not be the best options. But you know what, just go for it if that's up to your alley! Go big or go home!
Retro KL Outfit: 70's Era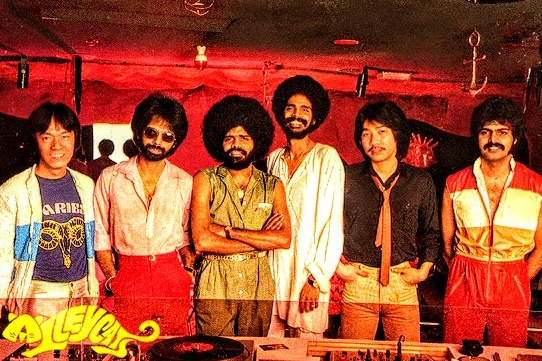 Moving on to the Pop Yeh Yeh and disco era, where people went crazy over Alleycats, Jeffrydin, and The Beatles. They're basically the inspo!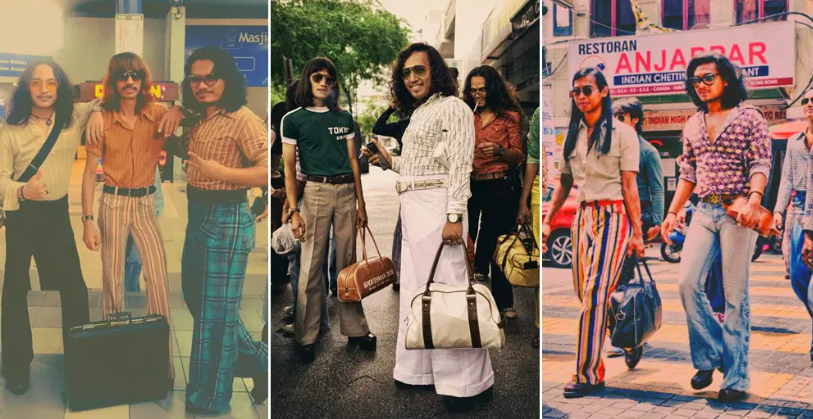 For men, you can pull off bold-patterned vintage shirts, with plain straight-cut or boot-cut pants. Very stylish, very bold. Ready to make a statement!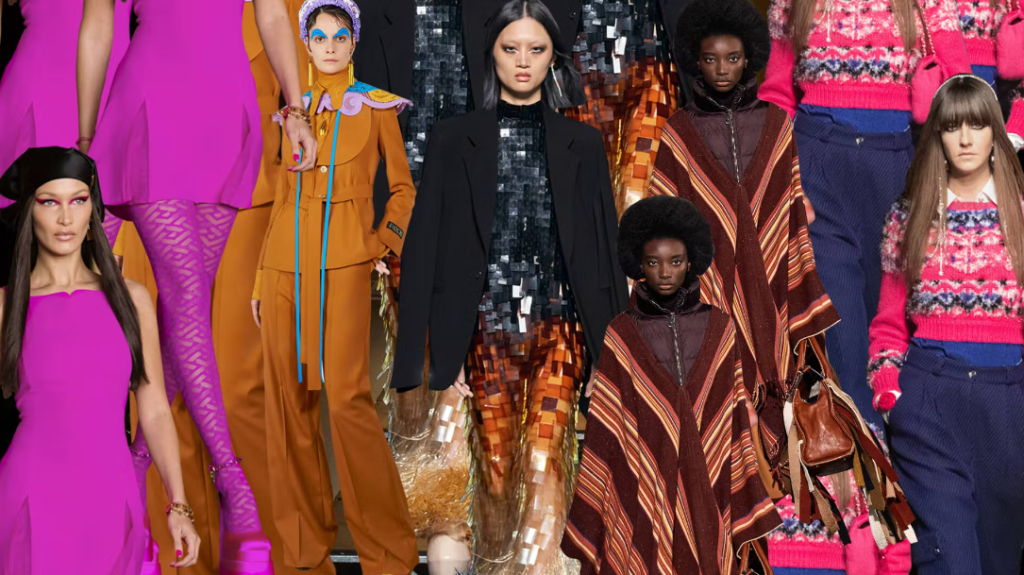 Meanwhile for women, since kebaya & midi dress are still relevant in this era, you might consider those. But also, considering we are heavily influenced by the Western fashion, look up to their fashion icons namely Farrah Fawcett, Cher, Bianca Jagger, and many more. An era of vibrant colours and daring patterns.
Retro KL Outfit: 80's Era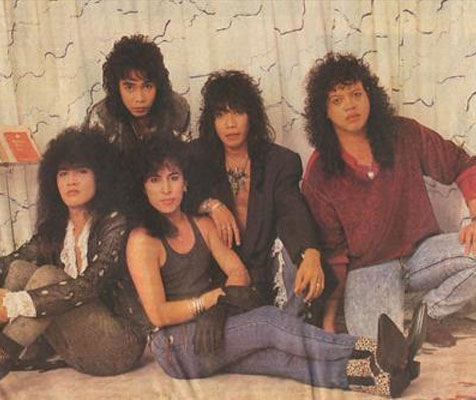 It's the rock and pop rock era in Malaysia; the years of Search, Wings, Jamal Abdillah, Francissca Peter, and etc.. That's the blueprint if you want to follow the 80's era fashion.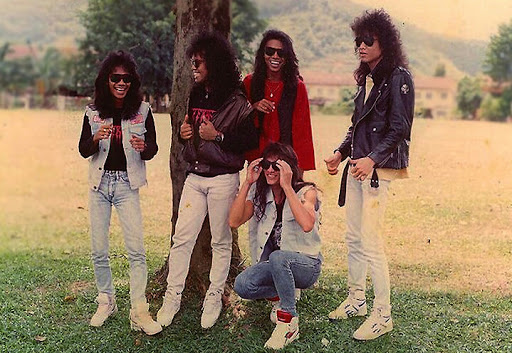 Fashion sense in this era is more gender fluid as both women and men can pull up with any graphic tee and either denim or leather jackets. For the bottom, complete the look with denim jeans or also, leather pants. Basically, anything denim or leather is rock enough to rock your look.
Just to remind, no matter which era in the Retro KL Theme 2022 you choose to slay, the point of Keretapi Sarong is to promote and embrace sarong. Don't forget to include sarong in your outfit, ya? You can improvise it as a scarf, jacket, face mask, pants, top, or even in accessories namely necklace, earring, etc.. Could be anything.
For more information and details, kindly visit LOCCO Malaysia Official Website, Instagram, and Facebook.
More about Malaysia Day: