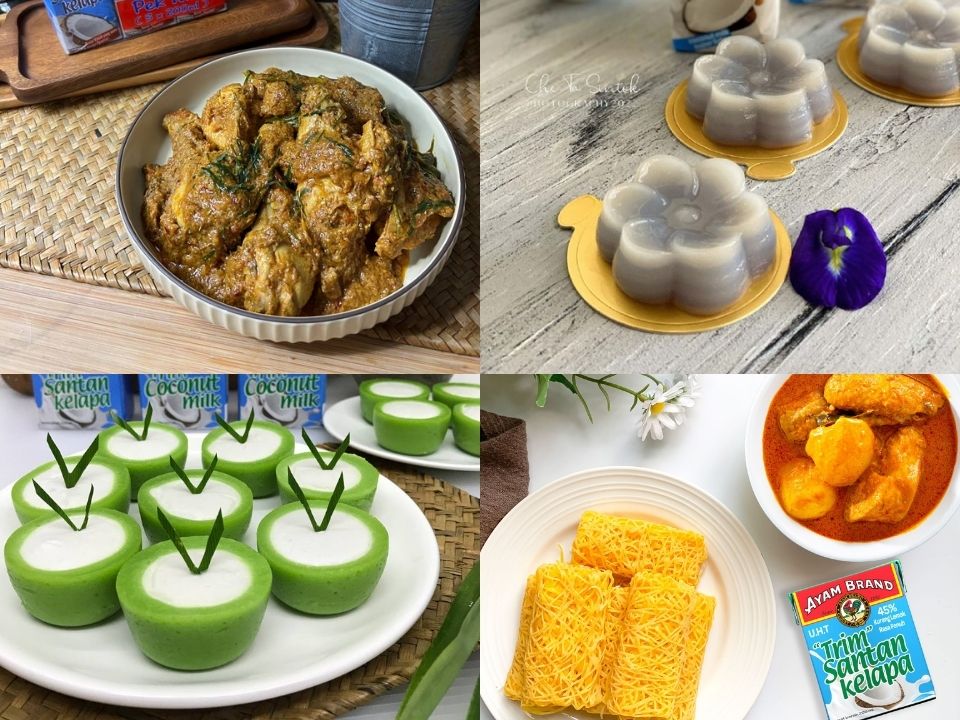 Hari Raya Aidilfitri is here, and there will be feasting throughout the month of Syawal. Do you need some standby recipes to wow your family, friends and guests? Ayam Brand™ has you covered with four must-try viral recipes that will have everyone asking for more!
Add these four viral dishes from experienced home cooks, and from the Ayam Brand™ test kitchen to your Raya and Syawal rotation. Here are the four viral dishes you can try at home!
Four Recipes From Ayam Brand™
Rendang Ayam by Fara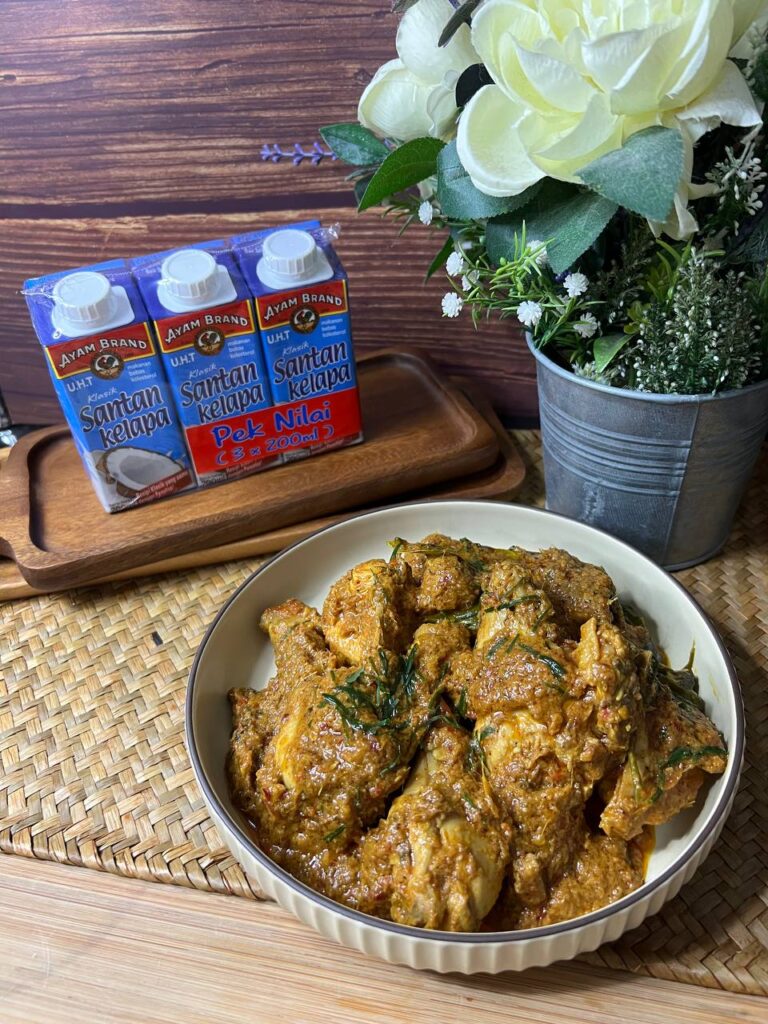 Rendang Ayam is a must-have in most Malaysian homes during Raya festivities. This viral recipe cuts down on the time needed to make rendang through clever hacks yet retains the richness of the best rendang.
Fara, one of the consumers of Ayam Brand™ said:
Rendang Ayam is my signature dish. Over the years, I've experimented on numerous hacks and tweaks to cut down the time to get that well-spiced, santan rich taste. Using Ayam Brand™ Classic Coconut Milk is one of the hacks because it just cuts down the time spent in preparing santan. It is thick and creamy and I know that each pack is equivalent to one coconut making it so easy to incorporate into any recipe.

Fara, Ayam Brand Consumer
Get the full recipe of Rendang Ayam By Fara at https://www.instagram.com/p/CdXnLLeBjVL/
Roti Jala with Curry by Ayam Brand™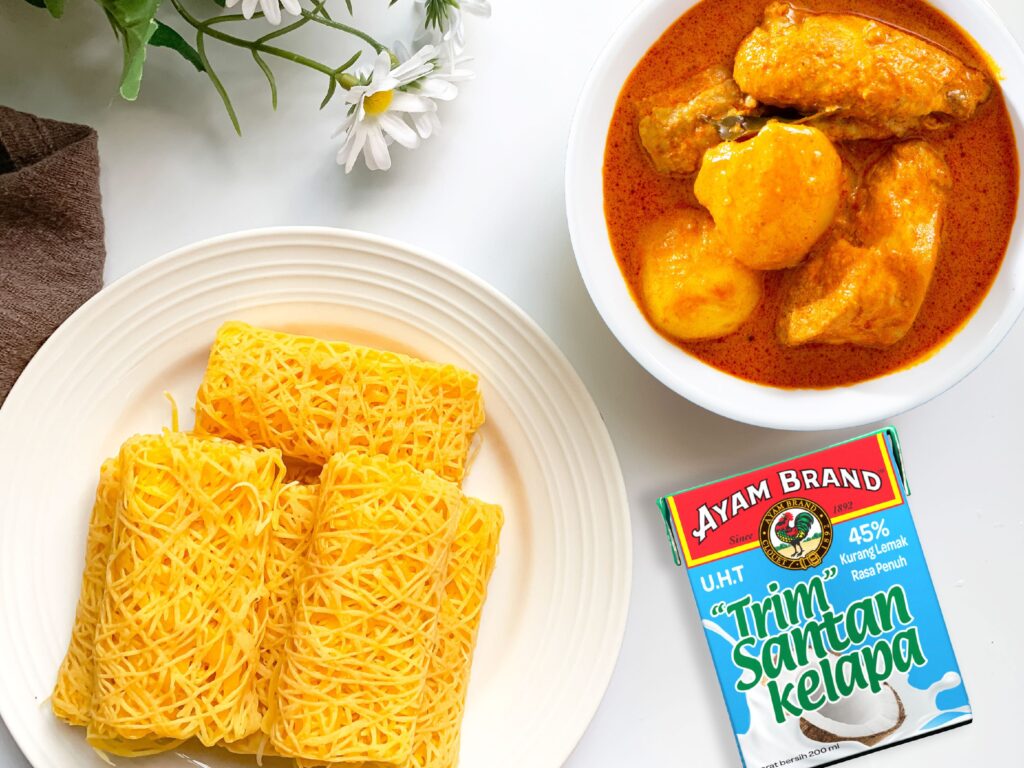 A simple roti jala and curry – evergreen and ever so scrumptious. This classic Malaysian tea-time snack is quick and easy to make, and healthier too when using Ayam Brand™ Trim Coconut Milk which only has 45% fat compared to regular coconut milk. Ideal for when you are sort of full-on Raya feasting but can manage a few more tasty delicacies. Click here for the recipe of Roti Jala with Curry by Ayam Brand™. Recipe at www.ayambrand.com.my.
Nona Manis by Wan Sakinah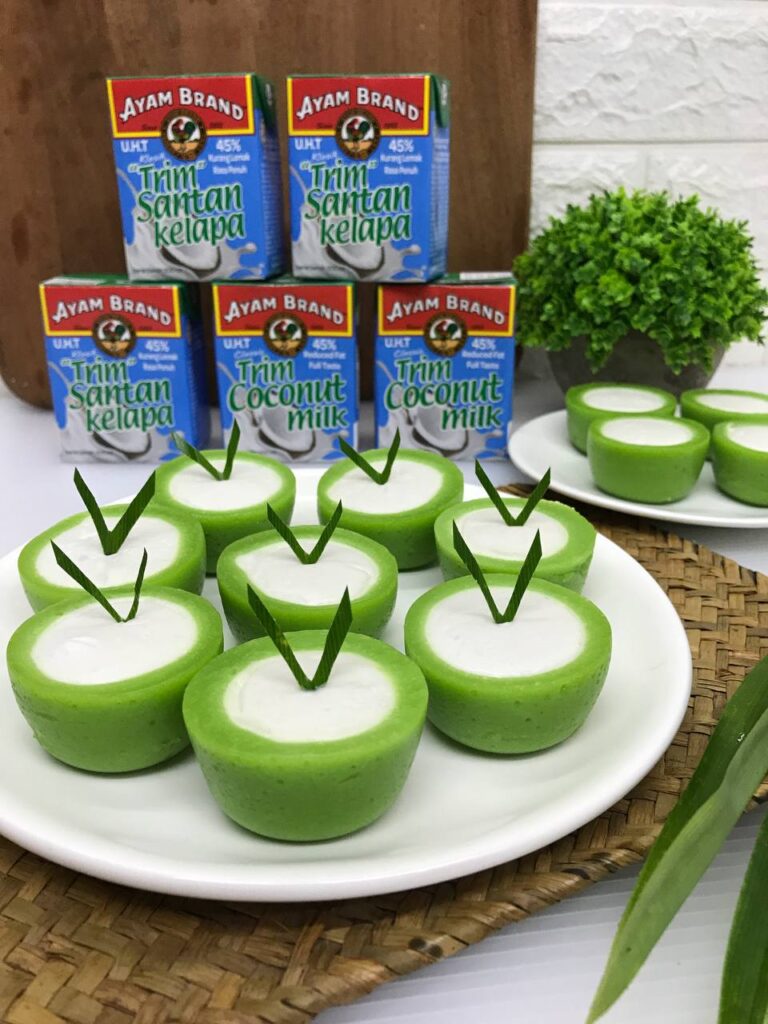 Nona Manis is sweet, very pretty with the hint of pandan and the nuttiness of santan. Made correctly, you can taste the love in each bite. As most of the kuih and cookies are very rich, I used Ayam Brand™ Trim Coconut Milk that only has 45% fat to add lightness while maintaining the taste.

Wan Sakinah, Ayam Brand Consumer
A fan-favourite traditional kuih, this colourful and charming sweet treat will brighten up any kuih stand or serving tray. Try Nona Manis at home by following this recipe at https://www.instagram.com/p/CdXzlxkp5wA/
Bunga Khanom Chan by Rozita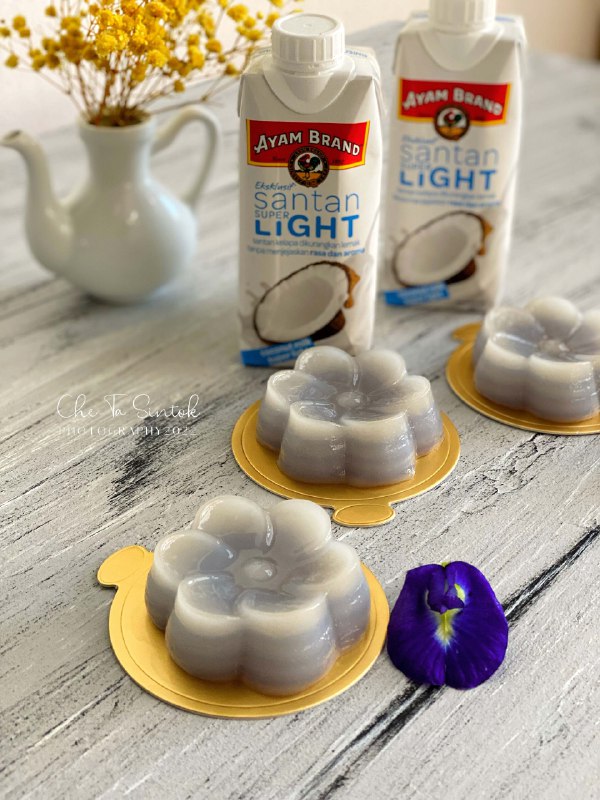 This unique Thai dessert only requires the always available items in your pantry such as coconut milk, water, salt, and sugar, with blue pea flower juice (bunga telang) for natural coloring. With only heating and steaming as its cooking method and taking only 25 minutes of your time, you will find yourself making this stunningly pretty and scrumptious hassle-free dessert ahead of time.
Rozita, an Ayam Brand consumer mentioned:
My family love the taste of this santan goodness of this Thai dessert. Bunga Khanom Chan is a show-stopper that has all our guests asking for the recipe. I use Ayam Brand™ Super Light Coconut Milk because it is lighter and is enhanced with coconut water for delicate yet flavourful taste, hence giving this pencuci mulut a more delicate taste. Try it yourself, you will love it.

Rozita, Ayam Brand Consumer
Get the recipe of Bunga Khanom Chan by Rozita at https://www.instagram.com/p/CczIgOzhjhO/?igshid=YmMyMTA2M2Y=
Ayam Brand™ Products With Better Packaging
Squeezing coconut milk from scratch can be a hassle. Ayam Brand™ provides you with a quick, convenient, and affordable alternative with each pack of 200ml equivalent to the santan from one coconut, taking the guesswork out of cooking with santan. Ayam Brand has been providing the great taste and health benefits of coconut milk, in convenient packs for decades.
Ayam Brand™ Coconut Milk is hygienically squeezed from selected ripe coconuts, then sealed in convenient tetra packs using Ultra High Temperature (UHT) technology, which helps in preserving the freshness of the milk as if they are freshly squeezed. You can use Ayam Brand™ Classic Coconut Milk, Ayam Brand™ Trim Coconut Milk (45% reduced in fat), or Ayam Brand™ Super Light Coconut Milk (only 5% of fat!) depending on your preference. For the health-conscious, you can use Ayam Brand™ Organic Coconut Milk as it is certified organic by European Union organic certification. Now, with the screw-on caps, you can use what you need and refrigerate the rest for up to three days.
So, which of these viral Ayam Brand™ recipes catch your attention the most? Which one are you inspired to make? Each of these recipes is unique and scrumptious on its own. With Ayam Brand™ Coconut Milk, you don't have to stress about your signature Raya dishes anymore! Find all these recipes and more at www.ayambrand.com.my .