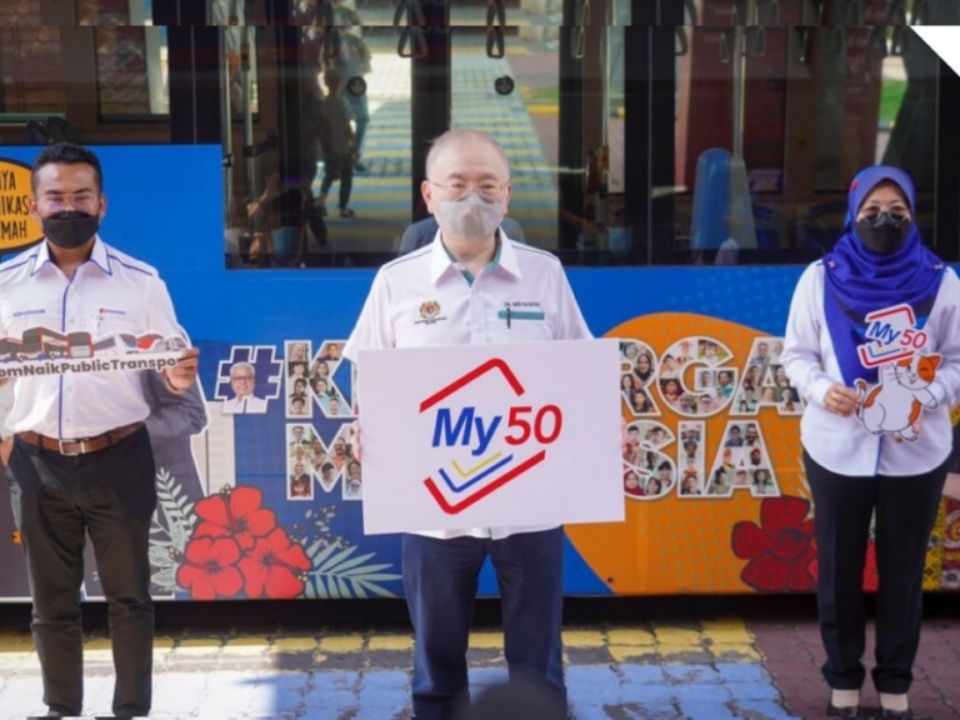 Starting 1st of January 2022, the Rapid KL My50 unlimited travel pass will be replacing the My30 travel pass. Transport Minister Datuk Seri Dr Wee Ka Siong launched the programme on Monday, December 27th 2021. This means that users have to pay RM50 instead of RM30 for the monthly pass that grants unlimited use of Prasarana Malaysia Berhad's rail and bus services in Klang Valley.
With the My50 introduction, the government and Prasarana are confident that ridership of the public transport system will increase

Datuk Seri Dr Wee Ka Siong
My50 to boost public transport users
The My50 will replace the My30 travel pass that was introduced under the PENJANA scheme in June 2020. The My30 pass offered is also a part of the Covid-19 relief programme, which is a good initiative for public transport users.
Exclusively for Malaysians, the My50 plan offered unlimited travel to use all public transport services operated by Prasarana. Services like LRT, MRT, BRT, Monorail and Rapid KL stop-and-go buses are part of the plan. As well as Jom Naik MRT shuttle buses.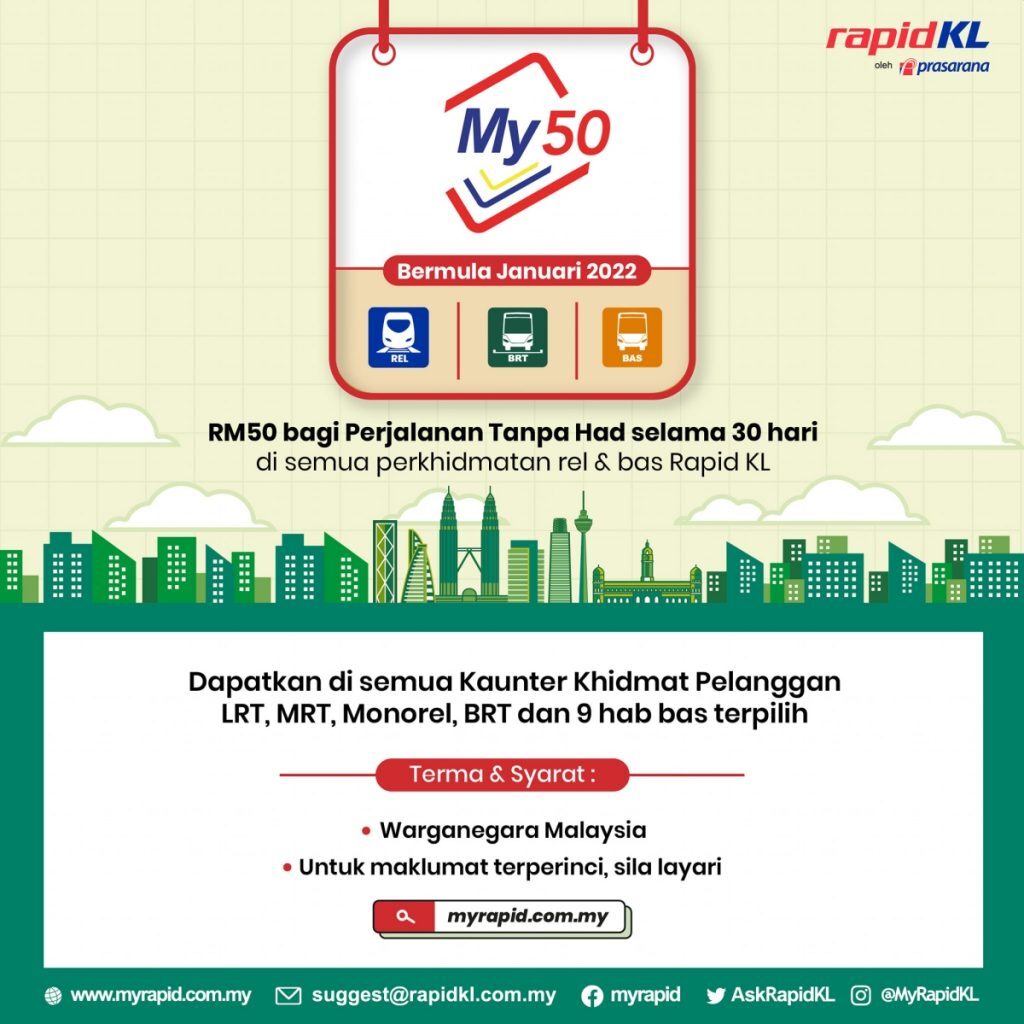 The travel pass is to boost passenger traffic after the drastic decrease in numbers caused by the pandemic. He even added that the programme, which is described as "a huge but crucial investment", will cost the government RM115 million in subsidies.
The My50 travel pass facility is also available for Rapid Penang under the Pas Mutiara label.
Before the My30 plan during the pandemic, the unlimited travel pass for services operated by Prasarana cost RM100 per month. Hence, this is proven to be a great scheme introduced by the government.
(Source: The Star)
To read more about similar news, click the link. Or you could visit the pages below: