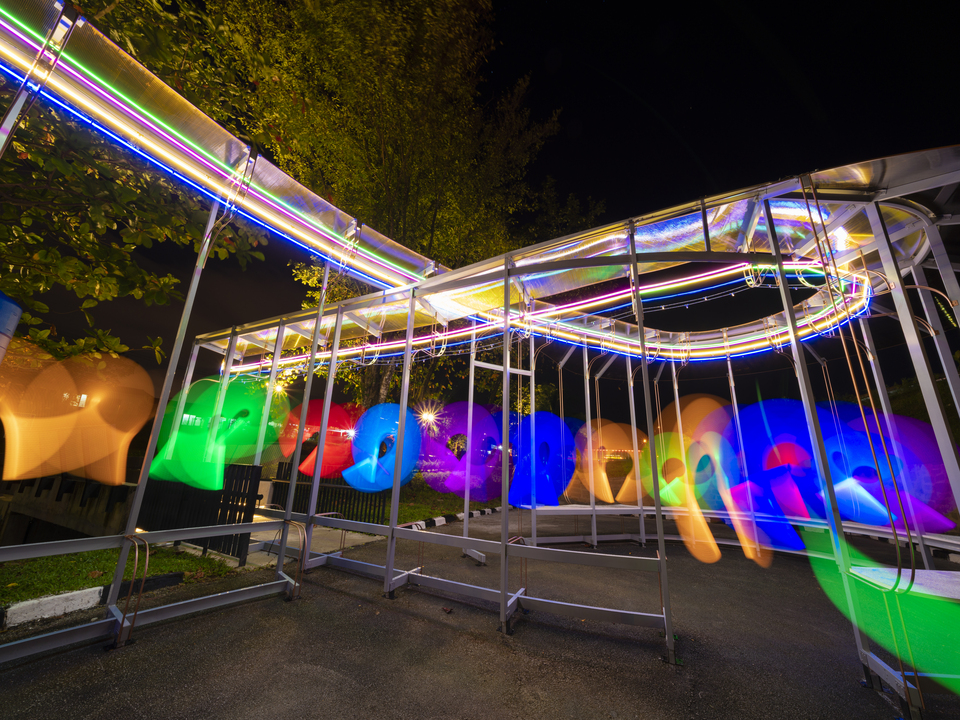 Rainbow Ribbon has been lighting up the city of Kuching, Sarawak in a splendidly powerful burst of color since April 3rd, 2022! The project was recently launched by the Vice Premier of Sarawak and MBKS Mayor; curated and designed by Wendy Teo Atelier of Borneo Laboratory; and supported by Think City, Cendana, and My Creative Ventures.
Somewhere Over the Rainbow Ribbon
The Rainbow Ribbon – integrating a U and X to symbolize cross-overs – can be observed at the meeting point of old and new development areas in Traffic Garden, Kenyalang Park.
During the day, the light and shadow underneath the structure will reflect light with a spectrum of colors via a holographic filter embedded within the transparent panels from above. At night, a rainbow-like effect will be emanated via a mist spray creating an ephemeral atmosphere.
As a rainbow expresses all the colors amongst the spectrum, the Ribbon represents the unity of differences and is currently being used globally for awareness campaigns.
The whole idea of Rainbow Ribbon is to send the message of unity to Kuching by uniting the old and new communities in a public space through Arts. We want to unravel 'lights' from different parts of Sarawak, and explore meaningful collaborations with a diverse range of artists, letting their light shine. Public art in the New Normal is what we would also like to adapt to, with a series of SOP compliance activities so people can still enjoy art in public space safely.

Tham Chung Seng, Programme Manager of Rainbow Ribbon's Programme Curatorial team
Line-Up of Lights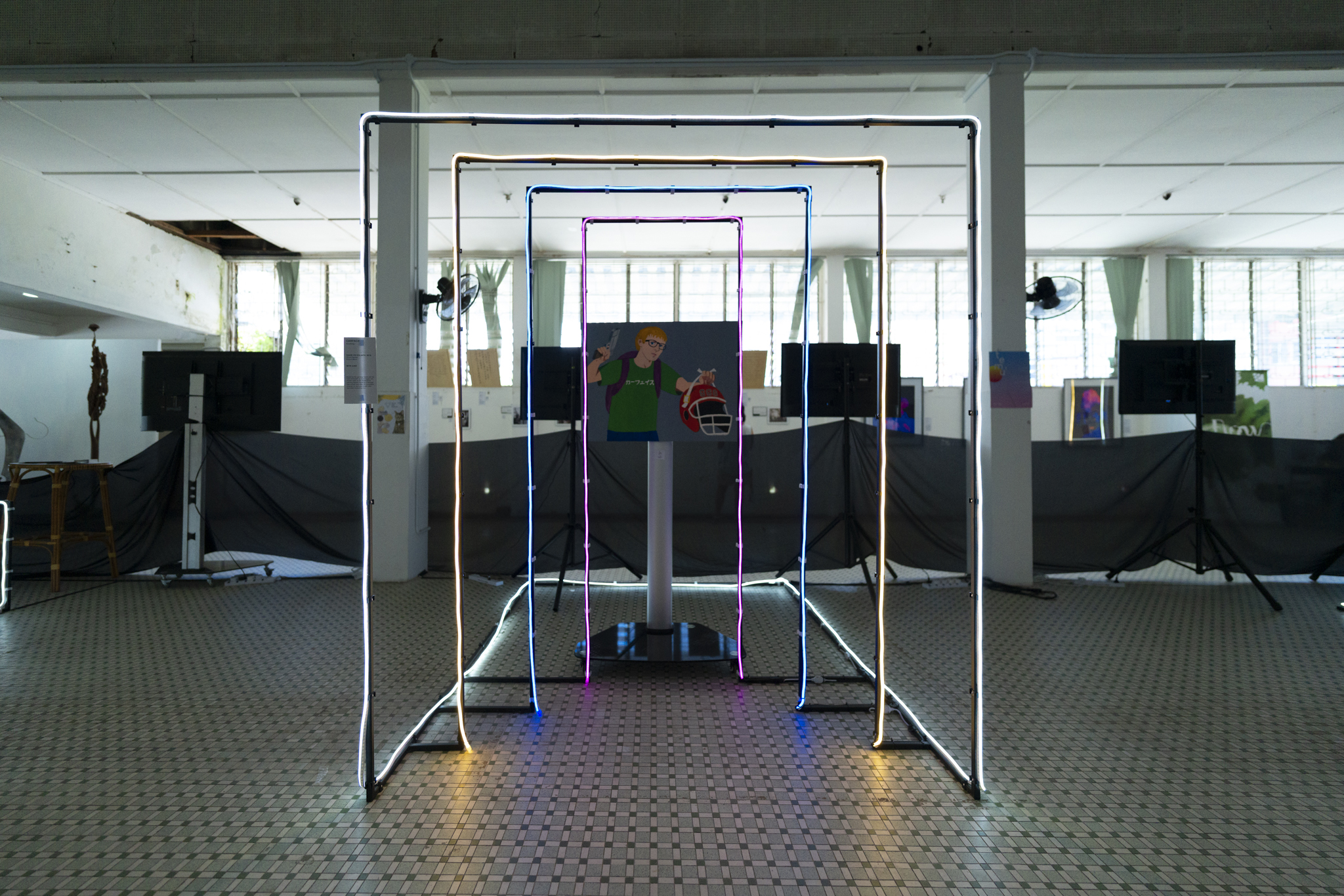 Six intriguing programs that weave together a line-up of established and emerging artistic talents were organized since Rainbow Ribbon's launch, all based on the theme of shining 'lights'.
Shine the Light exhibits Judith Tela's curated, hybrid exhibition showcasing various artists' traditional art and NFT art using blockchain technology. Unravelling the Light features a music video by filmmaker Koh Khai, singer-songwriters Yung Kai and Faithlyn, and a music arrangement by Luther Wong.
Awakening the Light spotlights a night of spoken word poetry accompanied by original contemporary sape music; featured guests will include poets Angelina Bong, Lofrine Layam, and Maclean Patrick from Wordsmiths of Kuching and Jeremy Peter from the Tuyang Initiative.
Light Wave is a visual color expression choreographed by Valerie Kueh as well as danced by Shaleen Tay, Christina Wong, and Qaisara Watiqah Valqis from Track & Dance Studio and make-up artist Kenny Yeo.
Light Journey explores photographer Kelvin Chan's capturing of light and architecture while the final event, Confessions within the Rainbow, incorporates the public's participation in submitting secret stories to be told through a virtual reality storytelling session.
These exciting events can be viewed on Borneo Art Collective's social media platforms (Facebook, Instagram, website)! Unravelling the Light's music video, the Light Journey, and Confessions within the Rainbow Ribbon can all be viewed here!
More on Nation: