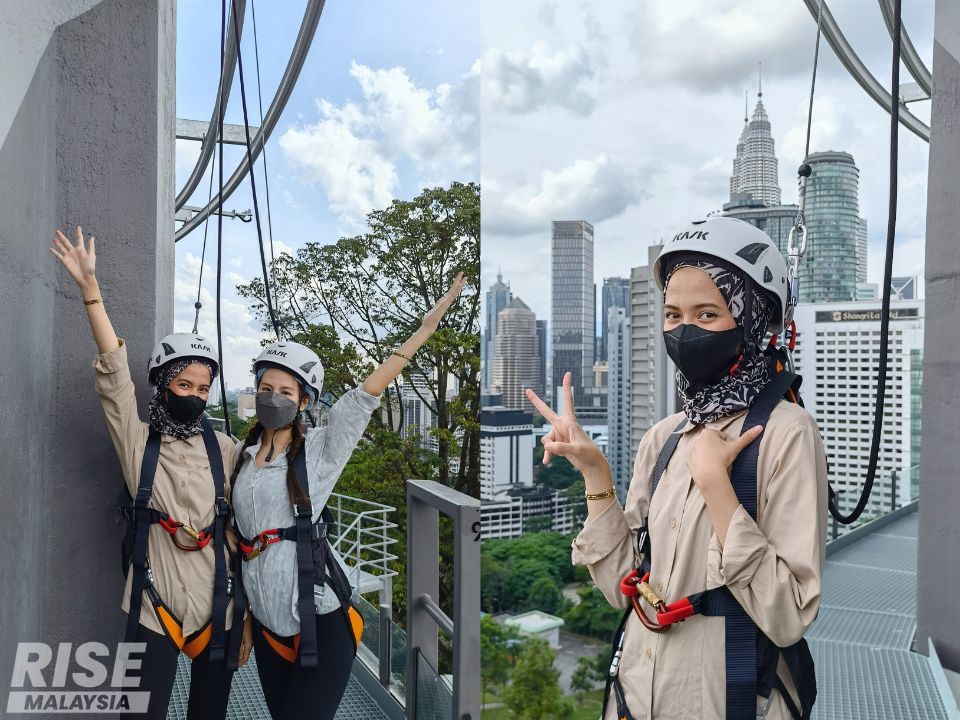 It's time to have some adrenaline rush at Tower Walk 100! One of the attractions available in KL Tower, Tower Walk 100 is now offering the public with only RM 10 admission fee to try on until 31st July 2022.
Tower Walk 100 @TW100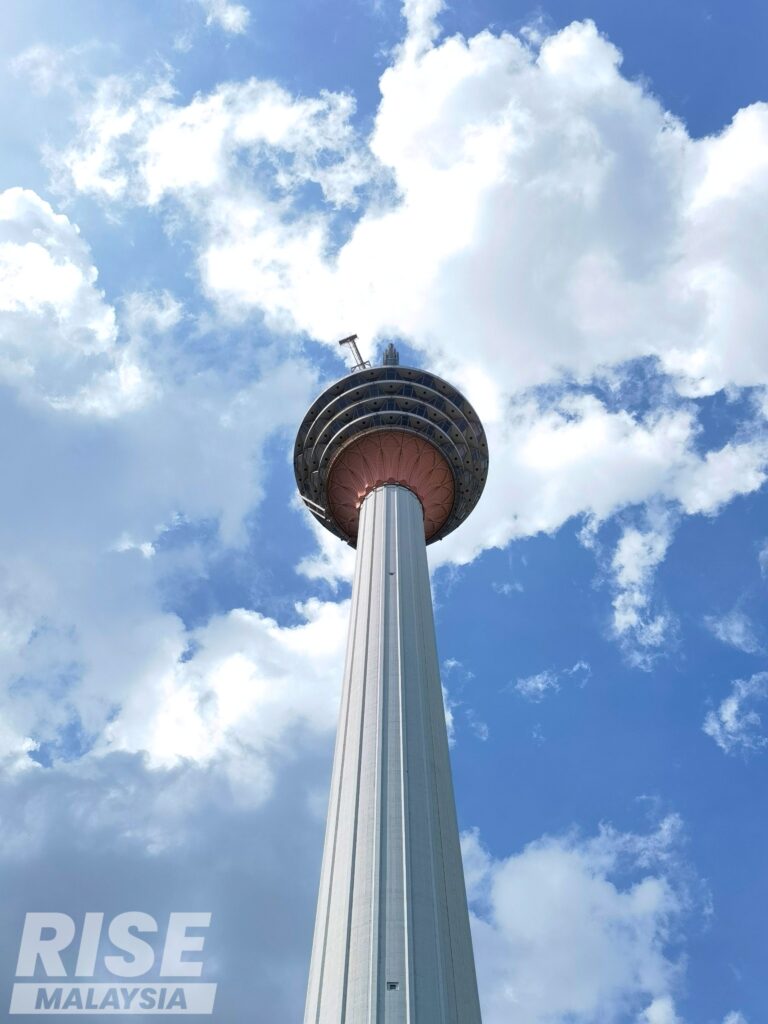 This activity is located at level T02 of KL Tower. Why Tower Walk 100? The 100 in it represents the height as you will be standing at 100 feet above the ground which also equals to 34.8 meters.
Visitors can take a 360-degree stroll around the tower while enjoying the magnificent view of Kuala Lumpur.
Prepare Yourself Before You Go!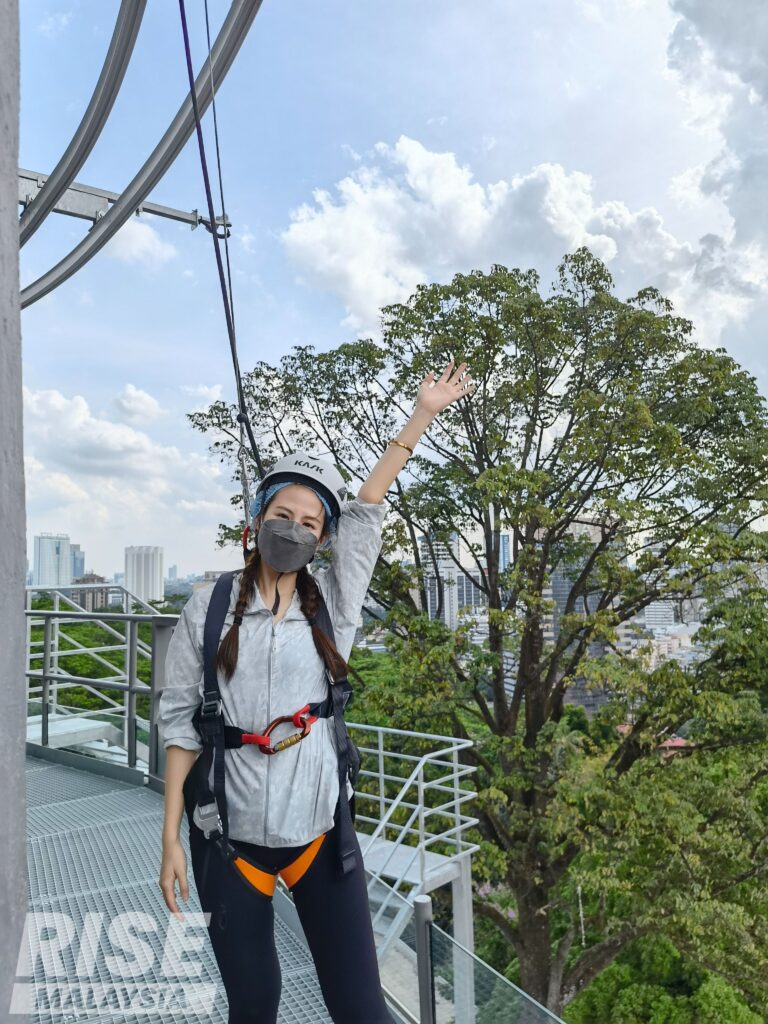 Since this activity is quite adventurous, you will need to prepare and follow the guidelines. Before you go, check up on these few things:
The weight of visitors must be between 34kg to 140kg.
As for height, the minimum height is 120cm.
Visitors under 18 years old must be accompanied by parents.
Do make sure you don't have any history of Chronic Disease.
Wear proper attire! You will not be allowed to do the activity if you're wearing skirts or heels.
What To Expect At Tower Walk 100?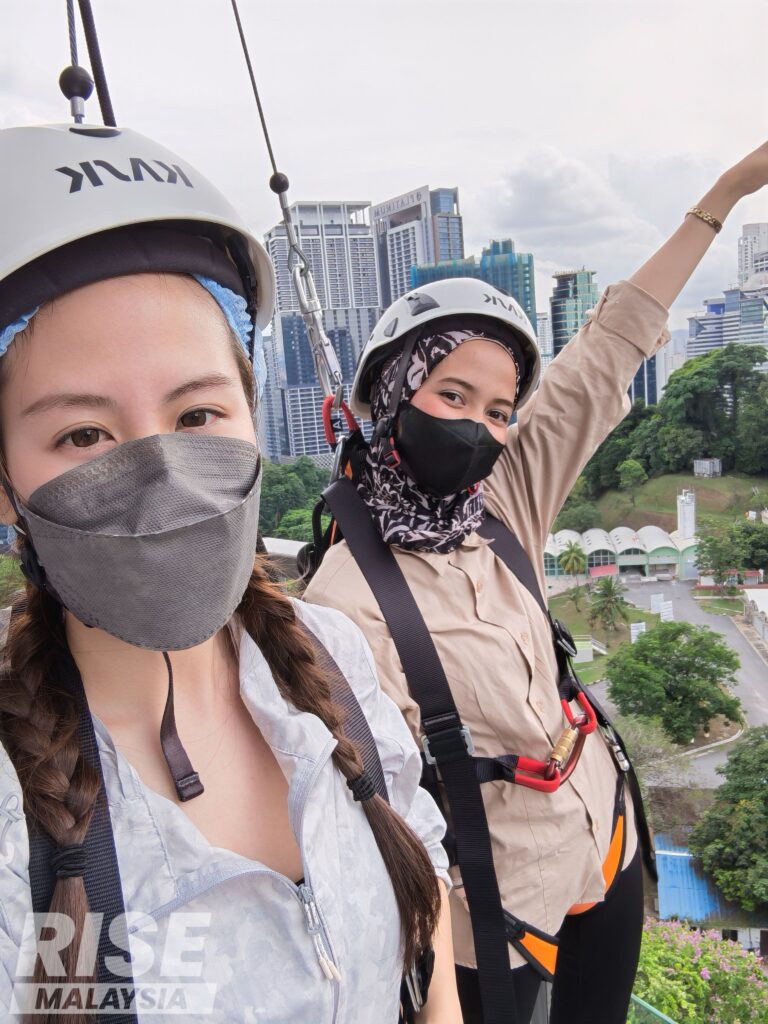 Since it is an open-air area, you will need to expect some weather conditions. Sometimes the weather can be so windy, if this happens during your visit, please be careful! Sometimes it also can be scorching hot, but well it's better than raining right?
Oh, please take note that the activity will be closed if the weather conditions are bad; rainy weather, or storm. Pro tip: Don't book your ticket early because you will never know what is the weather condition during that day. Just straightly buy the admission ticket at the physical or self-service counter.
You will be expected to finish the activity in around 5 to 10 minutes, so walk slowly and enjoy the view with all of your senses. Also, bring your phone because if not, you will regret it later! Do take a lot of pictures of yourself and the view.
Ticket Price After 31st July
The admission fee will be back to normal after the 31st of July 2022. However, you still can experience this activity but at a normal price. Here is the price list:
| | | |
| --- | --- | --- |
| | With MyKad/MyKid | Without MyKad/Mykid |
| Adult | RM 35 | RM 70 |
| Children (4-12 years old) | RM 25 | RM 40 |
For more information, kindly visit Menara Kuala Lumpur.