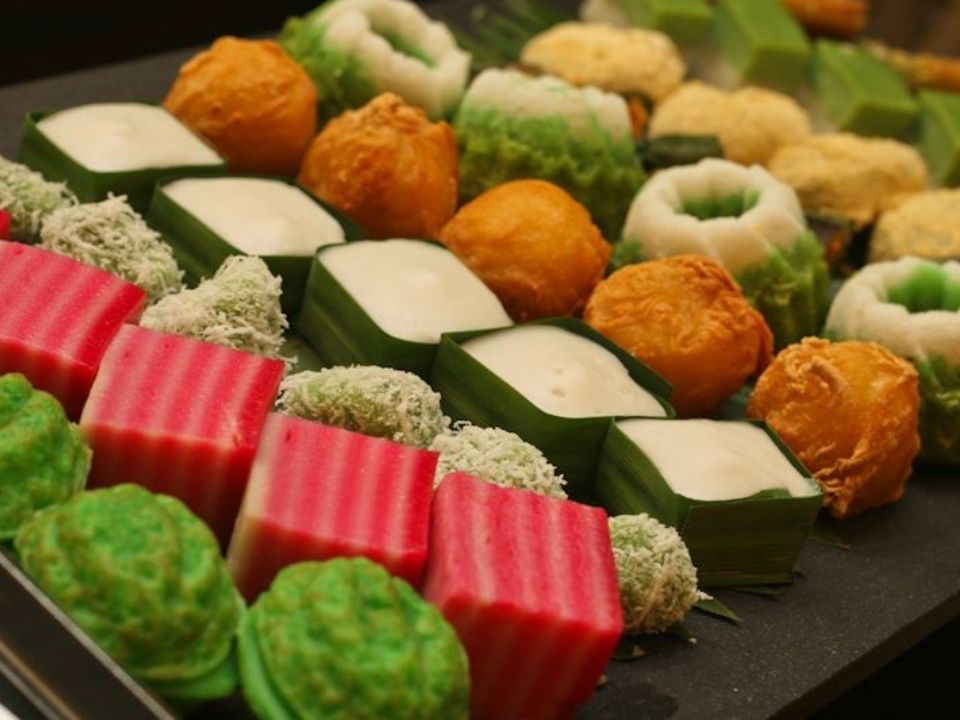 Here is the ultimate guide for Malaysian traditional kuih for you! Which one is your favorite? Let's take a look at these 8 popular Malaysian traditional kuih.
8 Popular Malaysian Traditional Kuih-Muih
1. Seri Muka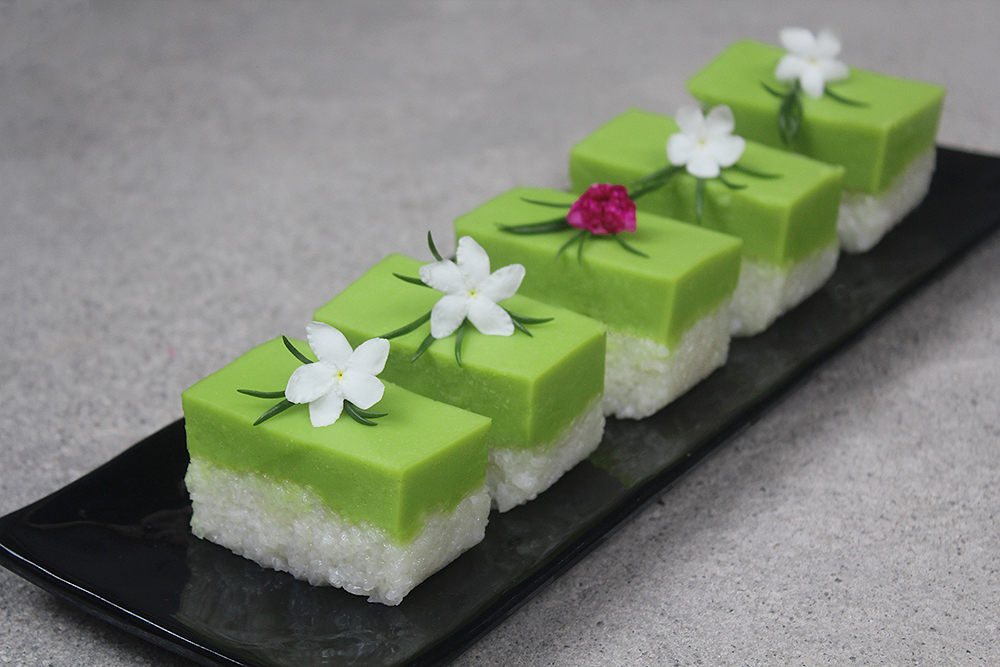 A two-layered dessert with a combination of two different flavors. As the bottom layer of Seri Muka is made from glutinous rice, it gives a very unique taste combined with the sweet and savory Pandan custard layer at the top. This Malaysian traditional kuih will surely make your face radiant after you eat it! Joke aside, kuih Seri Muka has nothing to do with it. Wanna try to do it at home? You can click here for Seri Muka's recipe.
2. Tepung Pelita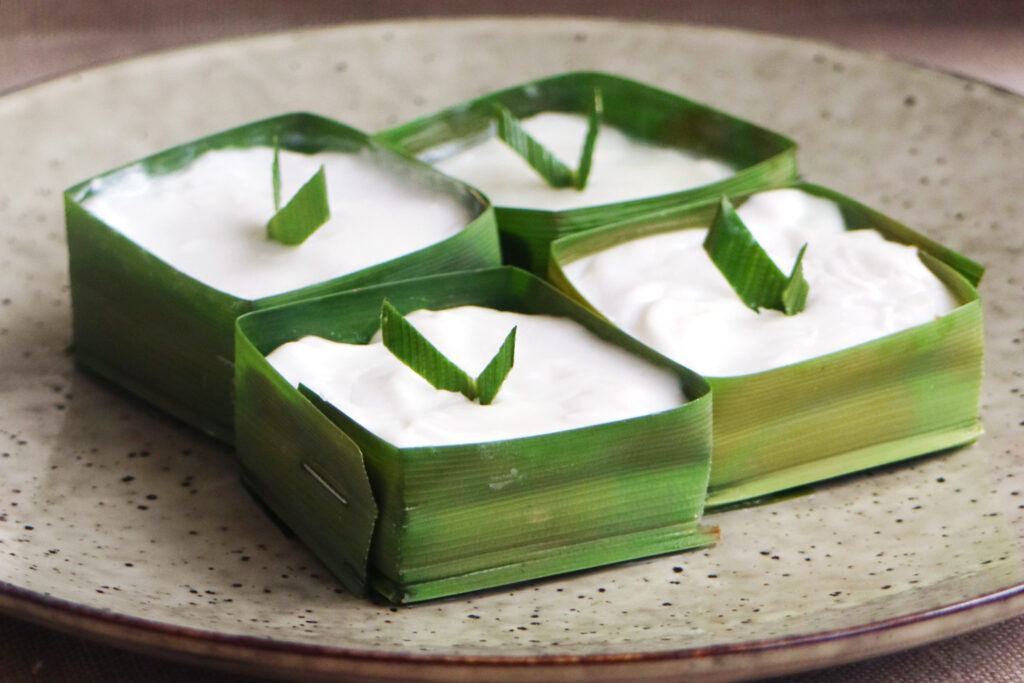 This Malaysian traditional kuih is very popular, especially during Ramadhan where people will definitely buy it for iftar. The main ingredients for this kuih are rice flour and Pandan leaves. Why Pandan leaves? It's because you have to make the container out of Pandan leaves. Unique isn't it? For recipe, click here.
3. Nona Manis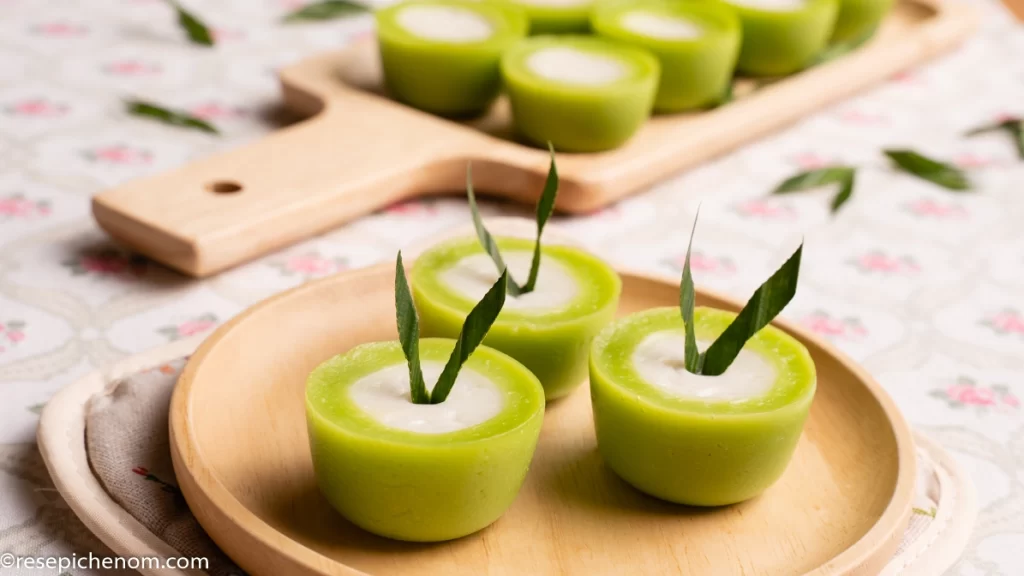 Another Malaysian traditional kuih that uses Pandan leaves as its main ingredient. The texture of Nona Manis is just like a soft steamed pudding. Make your Nona Manis at home now! Click here for the recipe!
4. Kuih Keria
Made from sweet potatoes, this Malaysian traditional kuih gives a different kind of taste. Different from other kuihs mentioned above, kuih Keria needs to be deep-fried until it reaches a golden-brown color. After that, the kuih will be sugar-glazed using palm sugar to make it more savory. Try it at home using this recipe!
5. Kuih Talam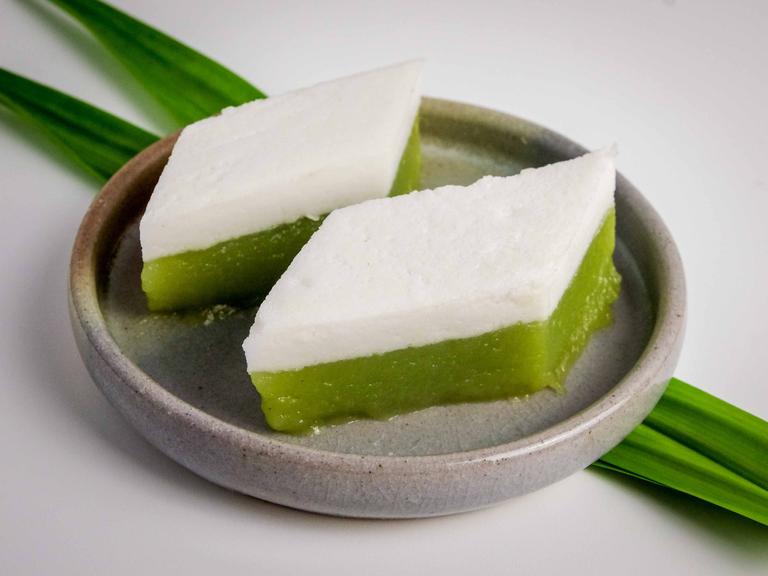 Another two-layered Malaysian traditional kuih is Kuih Talam. Kuih Talam comes in various colors and versions. But the most popular ones are Kuih Talam Pandan and Kuih Talam Ubi. Most of the top layer of this kuih is made of rice flour, coconut milk, and cornstarch. Check this Kuih Talam recipe at Kuali.com.
6. Kuih Cara Manis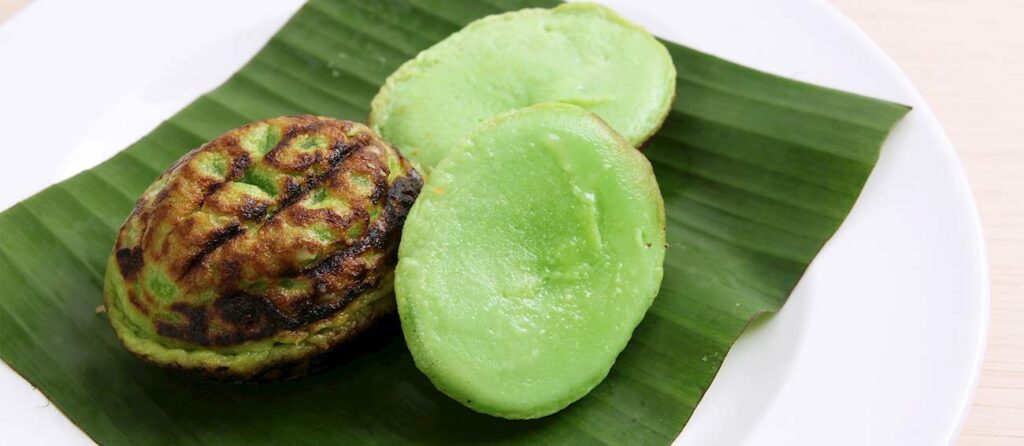 Have you ever taste this kuih? This cute Malaysian traditional kuih has a taste of sweet and savory. You know what? To make Kuih Cara Manis, you only need simple ingredients like coconut milk, Pandan leaves, and wheat flour which you can get at your nearest market. Click here if you want the recipe in detail!
7. Cucur Badak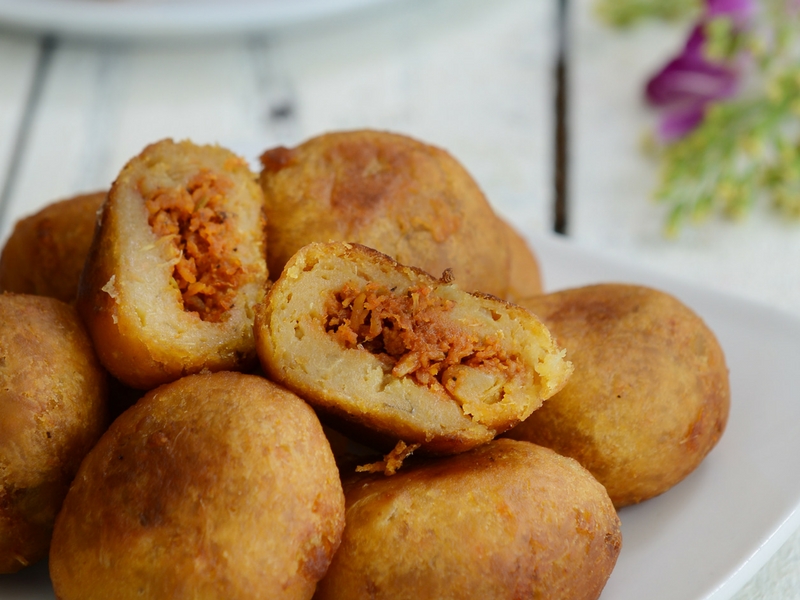 Similar to Kuih Keria, Cucur Badak is also made up of sweet potatoes. What makes it different is Cucur Badak has flavored grated coconut filling inside it. The combination of sweet potatoes and the flavored grated coconut makes this Malaysian traditional kuih special from any other kuih! Looking for a recipe? Tap here!
8. Kuih Bakar Kemboja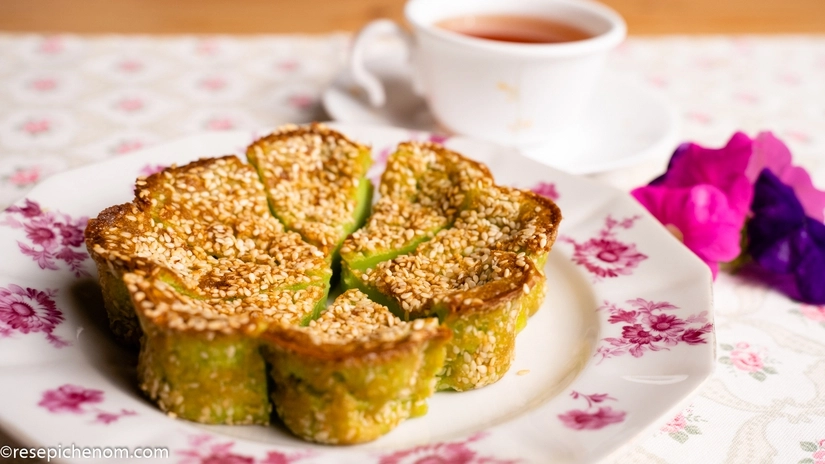 Kuih Bakar Kemboja has this rich, dense and moist texture. And it's shaped like a flower, how cute isn't it?  Again, the main ingredients are juices from Pandan leaves, wheat flour, and eggs. It's such a loss if you've never tried this kuih! For the recipe, click here!
All in all, Malaysia is indeed rich in food diversity as we're living in a multiracial country. All of these Malaysian traditional kuihs show that we are very creative in coming up with those recipes by only using minimal ingredients like Pandan leaves, coconut milk, flour, and more. And if you have free time, don't forget to try making those kuihs!