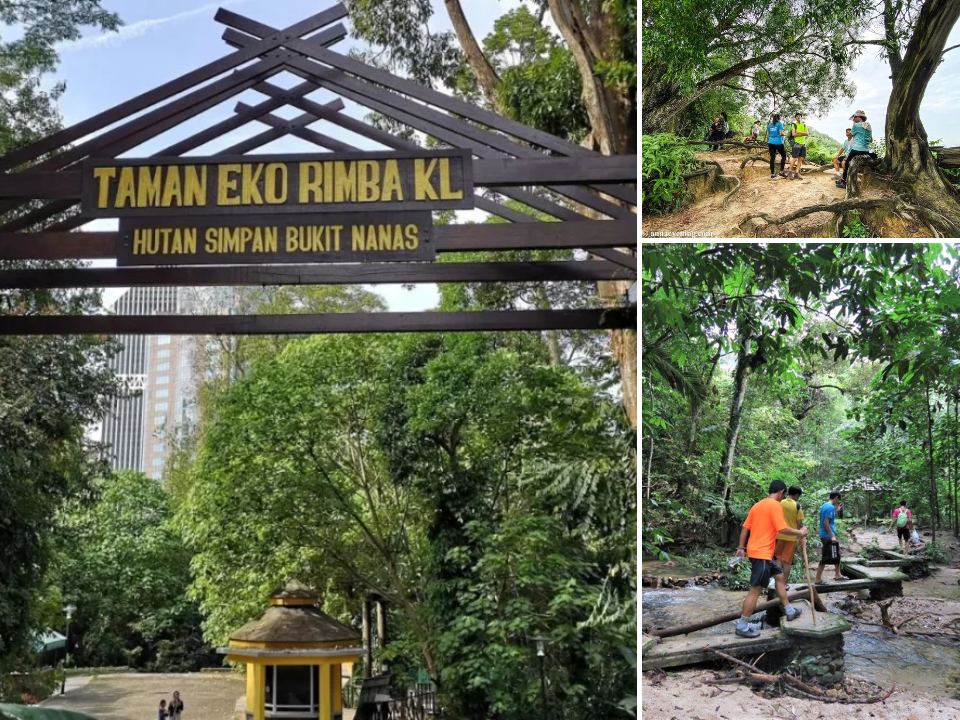 In general, jungle hiking is an exciting and adventurous experience. Exploring the mysterious jungles and the gorgeous, green woodland. Here is the list of jungle trekking places in Malaysia that you can go over the weekend.
10 Jungle Trekking Places In Malaysia
1. KL Forest Eco Park (Taman Eko Rimba KL)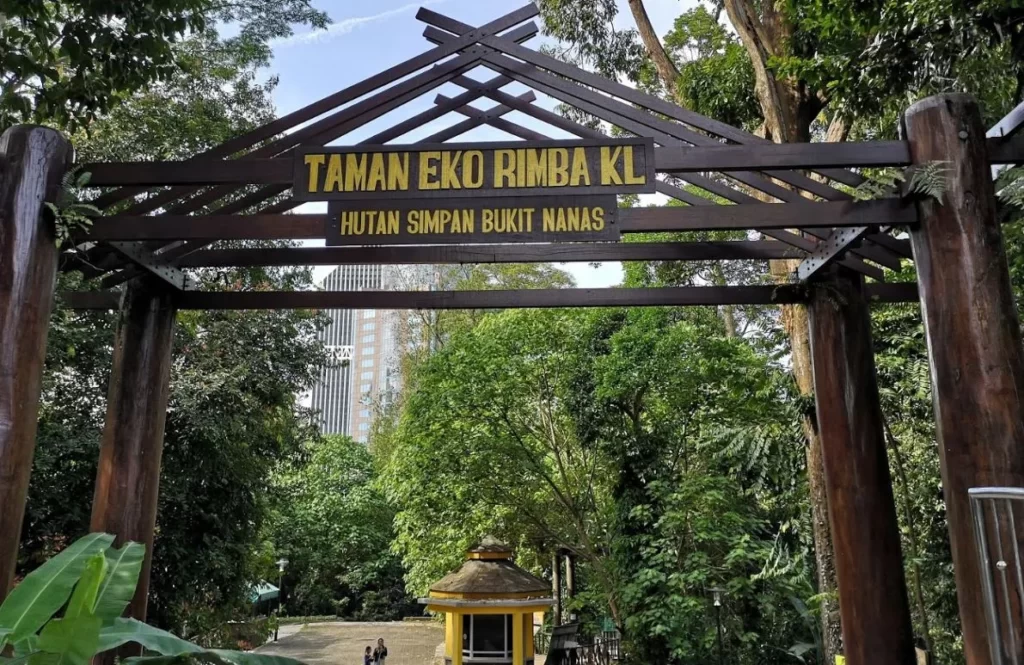 Image via KL Sentral
Images via Trip.com & Couple Travel The World
In Hutan Simpan Bukit Nanas is where you can find the KL Forest Eco Park. KL Forest Eco Park is the city's only remaining tropical rainforest. It is one of the well-known jungle trekking place in Malaysia.
The forest reserve is home to a variety of species, including climbers, ferns, rare herbs, gigantic bamboo grasses, and climbers. This jungle is also the location to large tropical tree species such the meranti, keruing, chengal, and pulai.
During your walk, you might run into the park's two native monkey species, the Long-tailed Macaque and the Silvered Langur. Additionally, there are birds, snakes, and squirrels in the region. All visitors to the forest reserve should be caution because some of the hills along the woodland trails are quite steep.
Visitors should wear comfortable clothing, ideally sporting athletic gear like hiking or running shoes, as a ladder part might be tricky to navigate.
Address
Lot 240, Jalan Raja Chulan, Bukit Kewangan, 50250 Kuala Lumpur
Operating Hours
Monday to Sunday, 8am – 3pm
Entry Fee
RM 12
(adult)

RM 4
(kids)
Visit this website to know more!
2. Kota Damansara Community Forest Reserve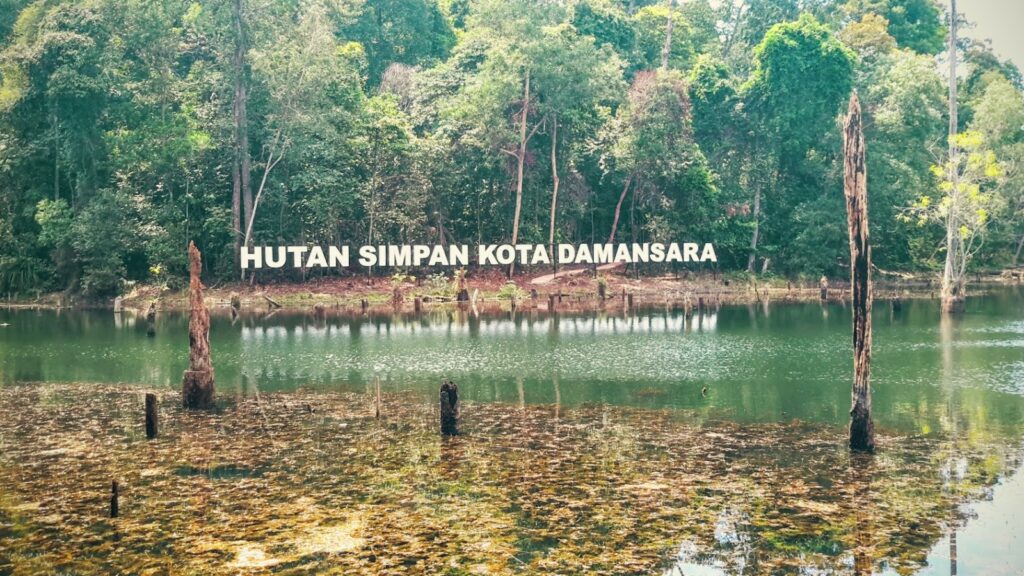 Image via Hiking & Gardening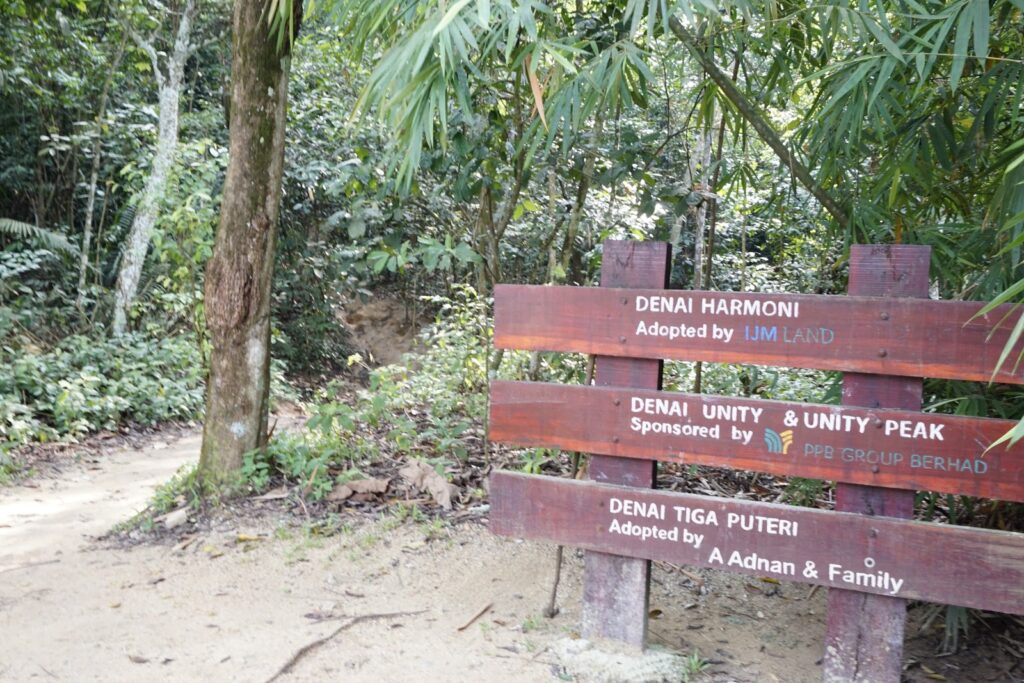 Images via Happiness is Hiking & kyesion.com
In order to speak for the organizations and concerned residents who are fighting for the preservation of the forest, the Kota Damansara Community Forest Society was established in 2011.
The trails are clearly signposted and maintained up. Because the woodland trails are set up as a series of stacking loops, you can schedule your activities according to your degree of fitness and free time. You can mountain bike, run, and hike in addition to trekking.
14km of paths have already been constructed, starting with the Petaling Trail and Scouts Trail and continuing with the Temuan Trail, Harmoni Trail, Sahabat Trail, and Unity Trail, which linked the trails from Sections 9 and 10 of the forest.
In 2017, the Serenity Trail and Salleh Trail were incorporated into the network. From the highest point of the Forest Reserve, the 3.5 km hiking circle (Unity Peak and Denai Tiga Puteri trails) offers a panoramic perspective.
Address
Jalan Merbah 10/1, Seksyen 10 Kota Damansara, 47810 Petaling Jaya, Selangor
Operating Hours
Monday to Friday, 7.30am – 3pm
Saturday & Sunday, 7am – 3pm
Entry Fee
RM 2
(adult)

RM 1
(kids below 12 )
Find out more by viewing this website!
3. Hutan Pendidikan Bukit Gasing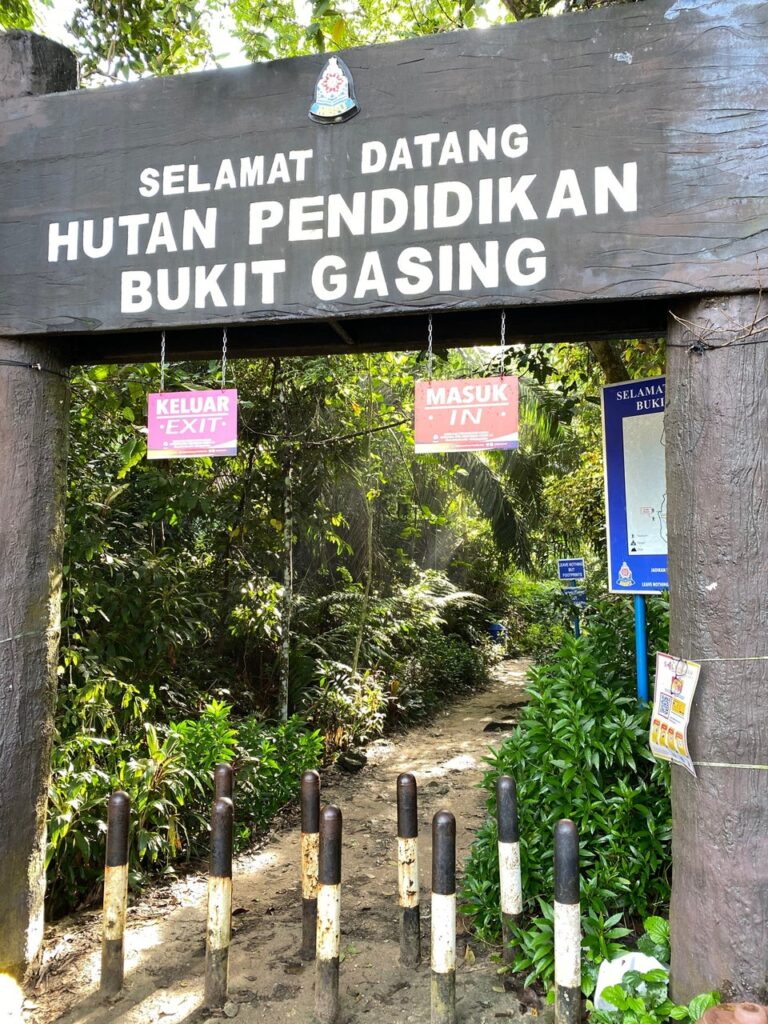 Image via Petit Go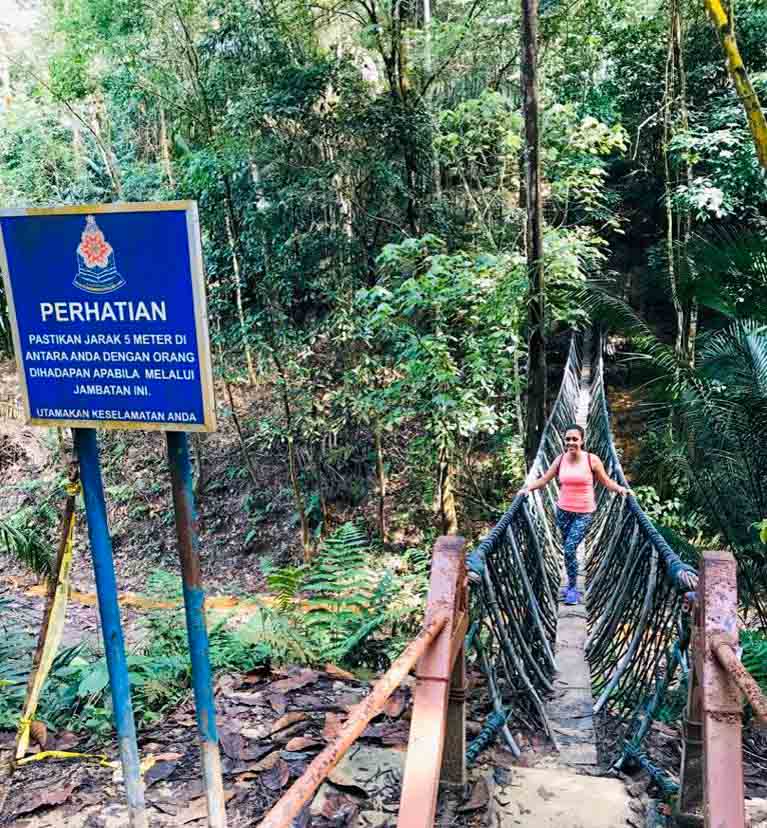 Images via Happy Go KL & Tripadvisor
Between Kuala Lumpur and Petaling Jaya, there is a 100-hectare green lung called Bukit Gasing, also known as Hutan Pendidikan Bukit Gasing. A former rubber plantation formerly stood in the middle of this verdant jungle. Presently, the park is a beautiful secondary forest paradise with towering trees and in bloom wildflowers.
The beauty of nature can be admired by guests in a number of covered spaces and on benches. There are platforms for camping and picnics as well. Additionally, while trekking, you might come upon a suspension bridge, a Hindu temple, streams, an abandoned bungalow, and the devil's stairway.
Every Saturday and Sunday morning, Bukit Gasing is busy with hikers, mostly locals walking through the jungle trails and city people looking for a real recharge and listening to nature's beat after a tough week.
Are you someone who's staying in Selangor and loves water rafting? Take a look into Water Rafting Places Around Selangor to have the best water rafting experience!
| | |
| --- | --- |
| Address | Bukit Gasing, 46000 Petaling Jaya, Selangor |
| Operating Hours | Open 24 Hours |
| Entry Fee | Free |
4. Gunung Datuk Recreational Forest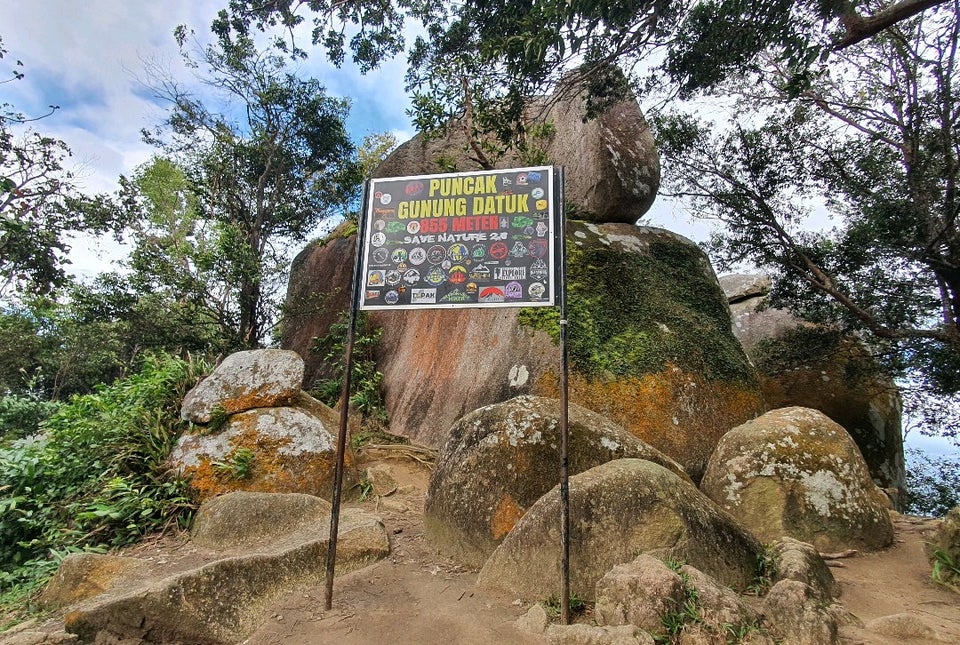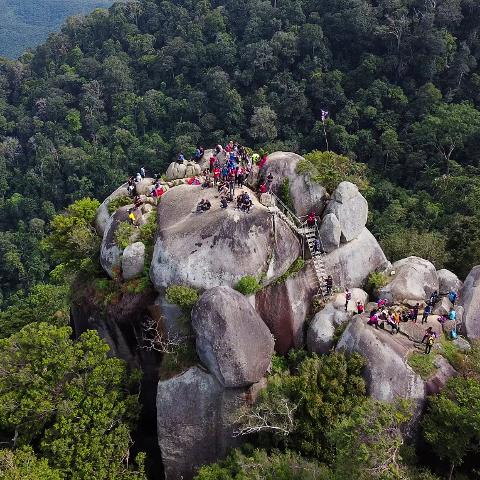 Images via Petit Go
There is a mountain called Gunung Datuk Recreational Forest (Hutan Lipur Gunung Datuk), which is 884 metres (2900 feet) high, in the Rembau district of Negeri Sembilan. The summit of this well-known one-day walk offers an amazing, unobstructed 360-degree panorama over the Straits of Malacca.
Given the short distance, a fit person can easily reach the summit in one and a half hours. The summit's massive rocks give an adrenaline-pumping challenge after the hike through the forest. It is one of the most amazing jungle trekking place in Malaysia.
You can get to the summit using the ropes and ladders. If there are many of people, you might have to wait your turn to reach to the top. Some hikers start their journey before sunrise in order to avoid crowds and catch the sunrise from the peak. When you get to the top of the boulders, you'll be rewarded with stunning views.
To see the Straits of Malacca on a clear day, you must ascend to the peak. However, some trees can obscure your view.
| | |
| --- | --- |
| Address | 71350 Kota, Negeri Sembilan |
| Operating Hours | Monday to Sunday, 8am – 4pm |
| Entry Fee | RM 5 |
For further information, visit this page.
5. Hutan Lipur Kanching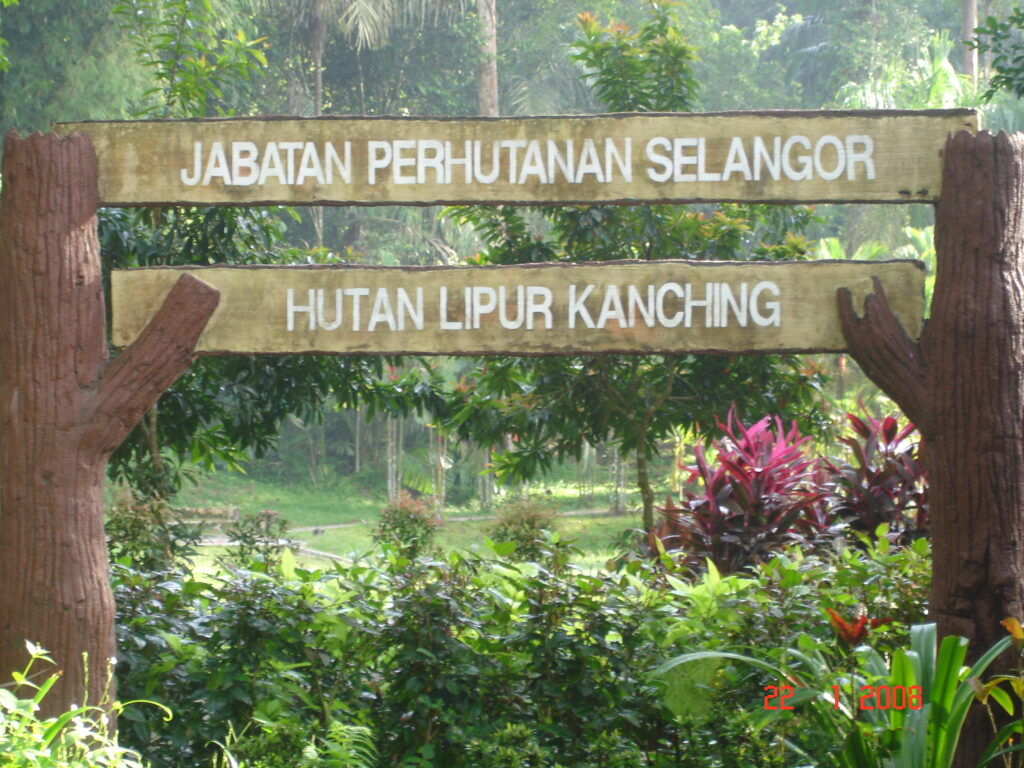 Image via Kerajaan Negeri Selangor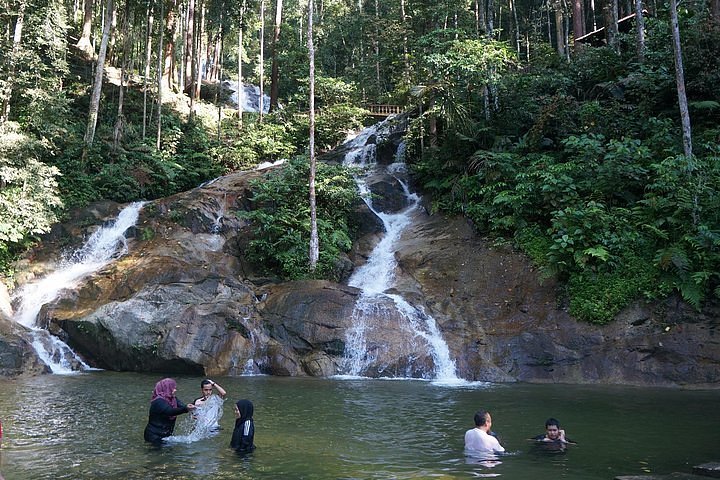 Images via Tripadvisor
Hutan Lipur Kanching, which is situated in Rawang is about 21 km from Kuala Lumpur. It draws clean water from the highlands for its seven waterfalls and pools. At level four, when the forest trail begins, the concrete walkway comes to an end.
After crossing the bridge, the trail ascends directly beside the creek. The fifth waterfall will unexpectedly appear in the forest after a short distance of walking. Visitors can receive a refreshing shower under the foggy canopy where the waterfalls are almost vertically fierce.
Enjoy the view and the relaxing air created by the force of the falling water while enjoying a dip in the shallow water. To get to the sixth tier, you have to follow the trail that is on the right side of the fifth waterfall. After a little distance, you will arrive at the base of the sixth waterfall.
The waterfall is a stony gradient several dozens of metres high, concealed from view at the bottom. The seventh waterfall is located near the conclusion of this path. If you continue climbing after the seventh route, you'll eventually reach a flat elevation and discover that the water comes from two little streams.
| | |
| --- | --- |
| Address | 1, 48000 Rawang, Selangor |
| Operating Hours | Monday to Sunday, 8am – 5pm |
| Entry Fee | RM 1 |
6. Ketumbar Hill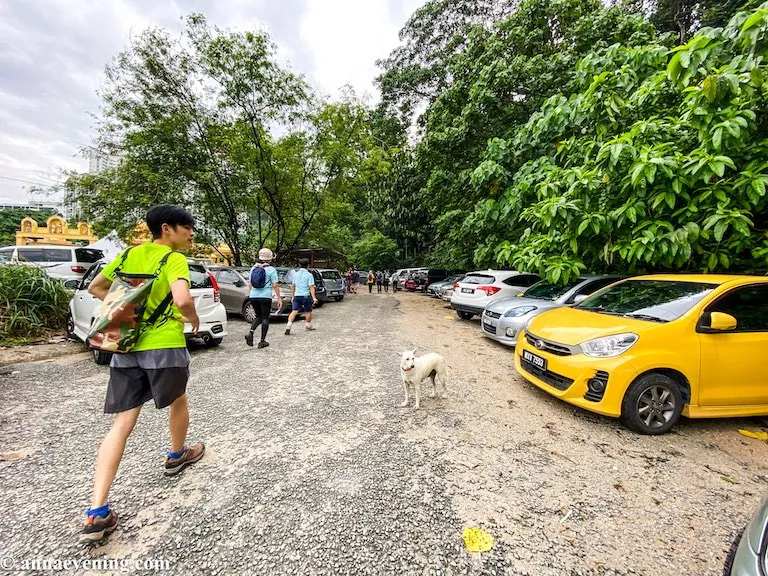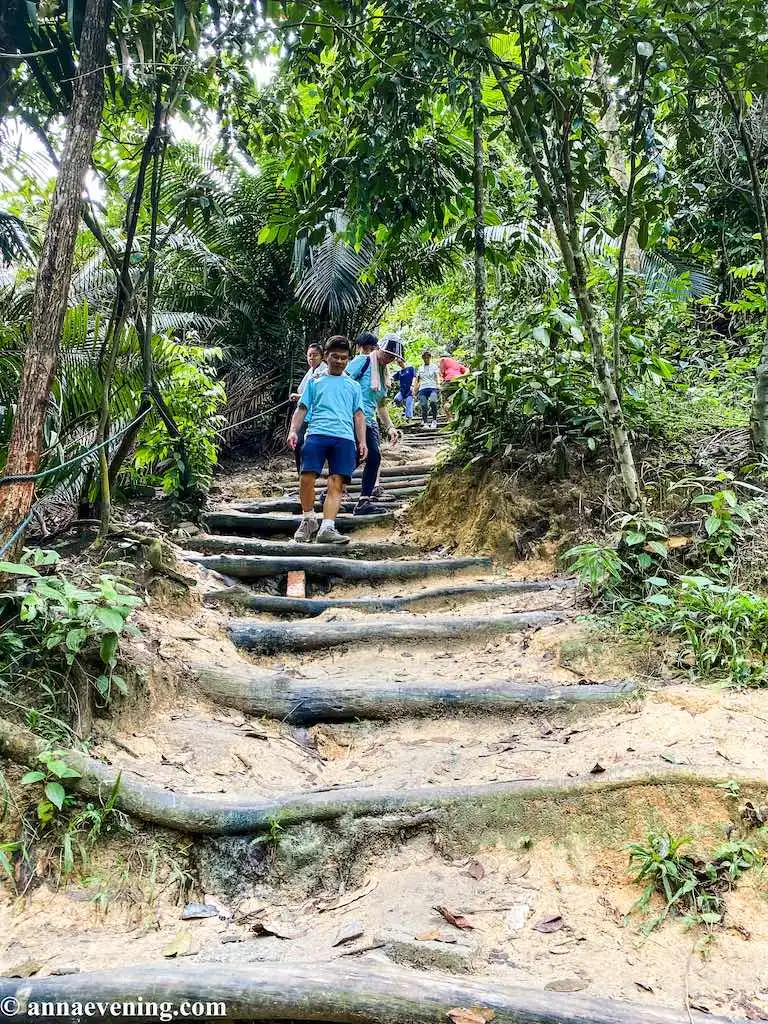 Images via AnnaEvening
Locals like to hang out at Ketumbar Hill, especially in the morning. The road to Bukit Ketumbar starts at the end of Jalan 6/95B and leads to the breathtaking Ketumbar Hill KL viewpoint. All fitness levels are welcome on this trail. Some of the trail's roads could be slick with mud at times.
Wild boars and monkeys both live along this road. The easiest way to ascend is through Ketumbar Hill. There is just one entry to this loop trail, thus it is hard to get lost in the woods. After that, you'll encounter two branching passageways and a flight of stairs. Here, you can only choose between left and right.
The left route has a constant steep ascent and is around 20 minutes shorter. The fastest way to the peak is still via this path. The right route takes between 40 minutes – 1 hour. With ups and downs, flat terrain, and streams, it takes longer. Additionally, you will reach a lookout with a view of the KL skyline.
| | |
| --- | --- |
| Address | Jalan 6/95b, Taman Cheras Utama, 56100 Kuala Lumpur |
| Operating Hours | Open 24 Hours |
| Entry Fee | Free |
Browse this Facebook page to get more info's!
7. Hutan Lipur Ulu Bendul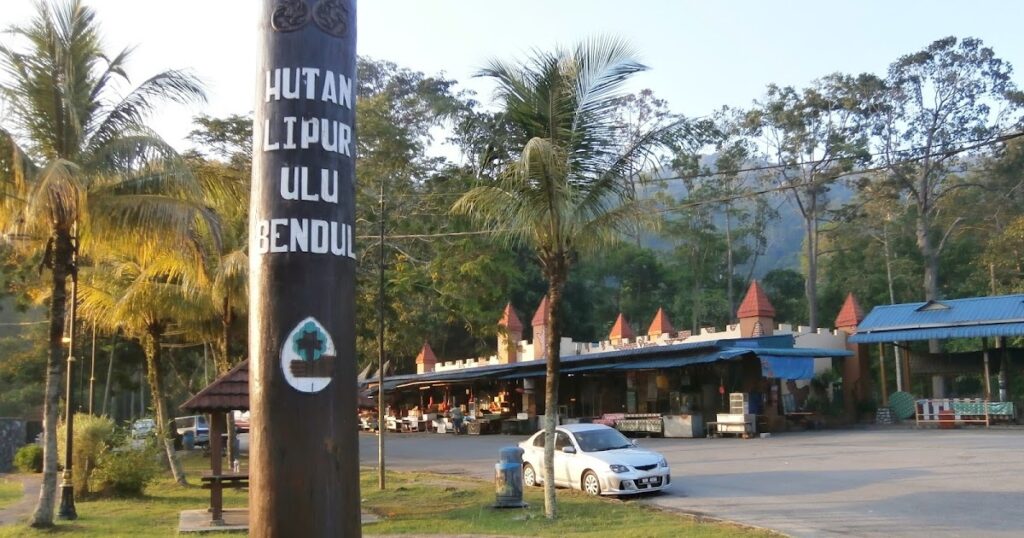 Image via Kembara Alam AADK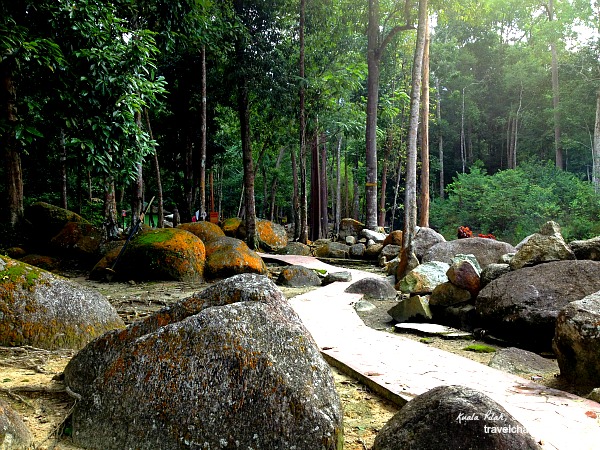 Images via Tempat Menarik & undefined.photos
Immerse yourself in one of the oldest jungles on Earth! The notorious Ulu Bendul forest is located near Port Dickson, a notorious weekend getaway destination popular with inhabitants of Kuala Lumpur, at the southern tip of the Titiwangsa Mountain region. It is one of the most popular jungle trekking place in Malaysia.
Ulu Bendul Jungle, which is thought to be 130 million years old, provides guests with a variety of activities like swimming, camping, and jungle hiking. There are two pathways that you can use to trek up Angsi Mountain (824m), Putus Hill or Ulu Bendul.
Even though the Putus Hill trail is regarded by many as an easier option, we would prefer to take a more difficult route because you'll get to experience the lush jungle and enormous centipede and spiders as you climb Angsi Mountain.
In other words, this is the perfect location for a tropical rainforest adventure that will take you to magnificent waterfalls, welcoming rivers, and a variety of endangered tropical plants and animals!
| | |
| --- | --- |
| Address | 71500 Tanjung Ipoh, Negeri Sembilan |
| Operating Hours | Monday to Sunday, 7am – 7pm |
| Entry Fee | Free |
8. Gunung Nuang Recreational Forest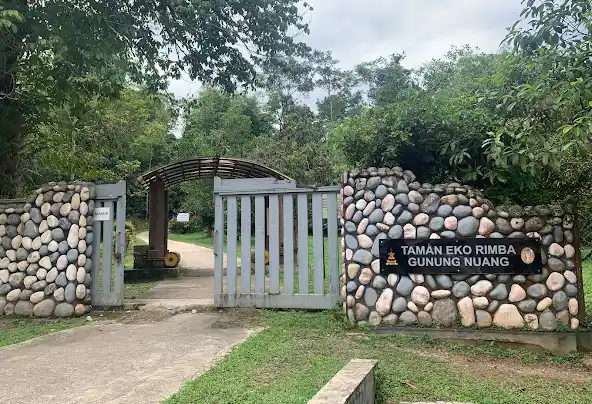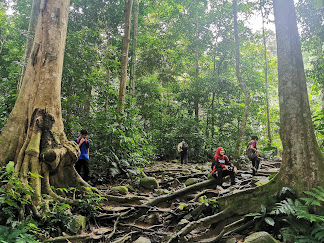 Images via Google
The Gunung Nuang Recreational Forest in Hulu Langat, which exhibits Malaysia's ancient and largely undiscovered rainforests, offers adventurous hikers numerous possibilities to see unusual and uncommon tropical flora and fauna.
Due to the hilly terrain, reaching Gunung Nuang's peak is very difficult. Visitors will experience nature in its most pristine state thanks to the trail's vibrant ecosystem.
Paths and forest trails make it simple to access the area around this location. This mountain was formed by microgranite rocks as a result of a granitic event in the Late Triassic.
Besides Genting Sempah, this microgranite was also discovered at Mount Nuang. Along the river, particularly near the mountain summits, there were microgranite outcrops that had been well maintained.
Address
Kampung Pungsun, 43100 Hulu Langat, Selangor
Operating Hours
Open 24 Hours
Entry Fee
RM 1
(adult)

RM 0.50
(kids)
For additional information, visit this website!
9. Hutan Simpan Ayer Hitam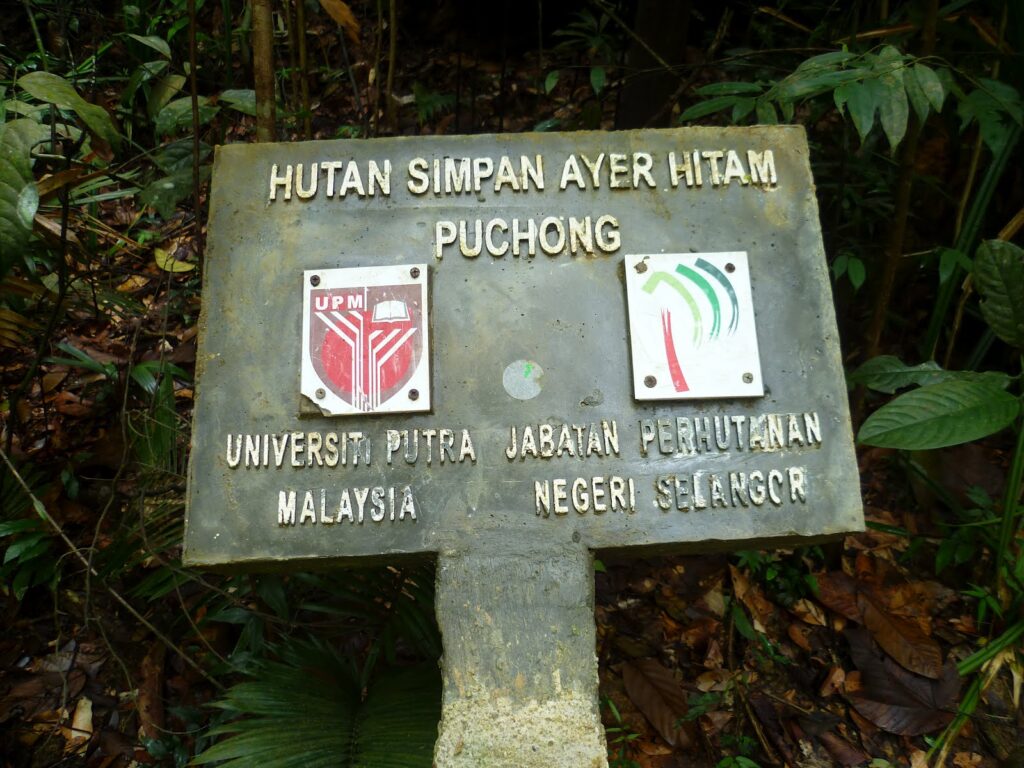 Image via The Quantum Singularity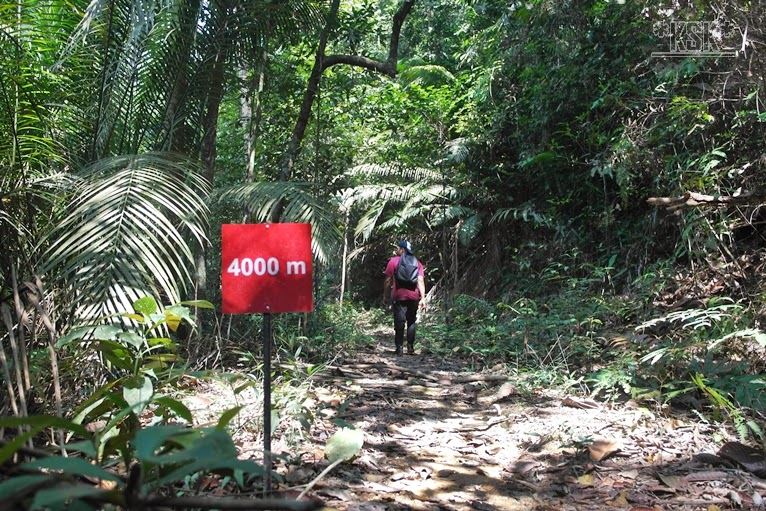 Images via Kembara Sang Kancil & Mai Singgah
There are numerous routes at Hutan Simpan Ayer Hitam, making it accessible to hikers of all experience levels. Because it is home to a variety of flora and animals, it is a lovely spot to explore for nature lovers.
Anyone travelling through the area must view the waterfalls in the forest reserve. Visitors are encouraged to stay on the authorized routes to avoid fines.
Even though some reserve sections are off-limits and require prior authorization, the majority of paths are well-marked and simple to follow.
Because you might need to cross streams on the trails, put on footwear that is appropriate. If you want to get away from the hustle and bustle of the city and spend time in nature, Hutan Simpan Ayer Hitam is a great place to go.
| | |
| --- | --- |
| Address | Taman Wawasan, 47100 Puchong, Selangor |
| Operating Hours | Open 24 Hours |
| Entry Fee | Free |
10. Templer's Park (Taman Rimba Templer)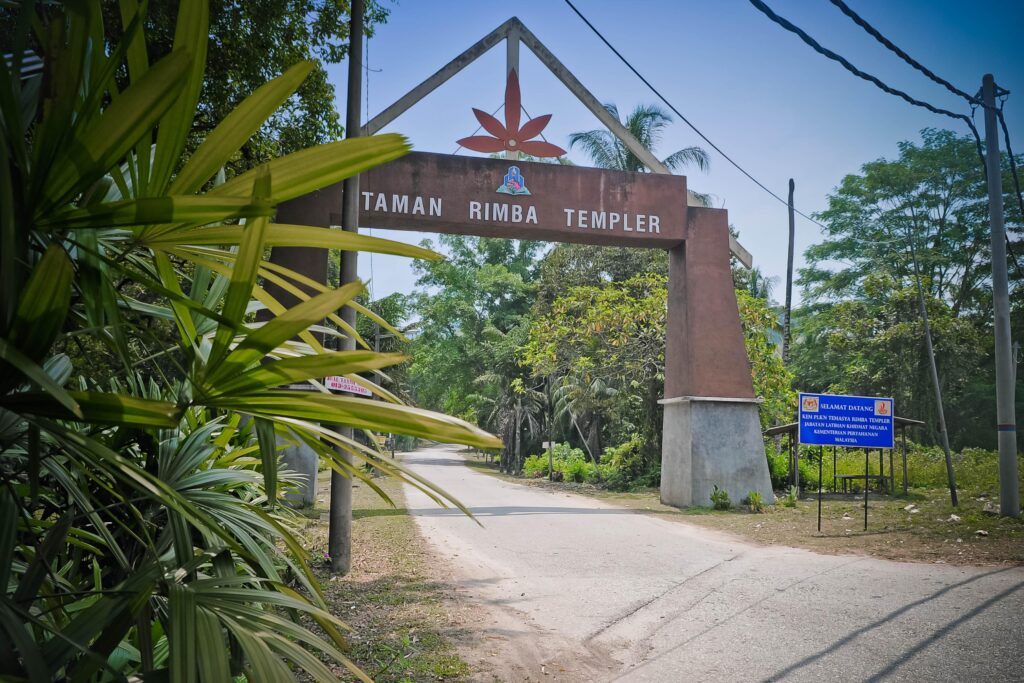 Image via Majlis Perbandaran Selayang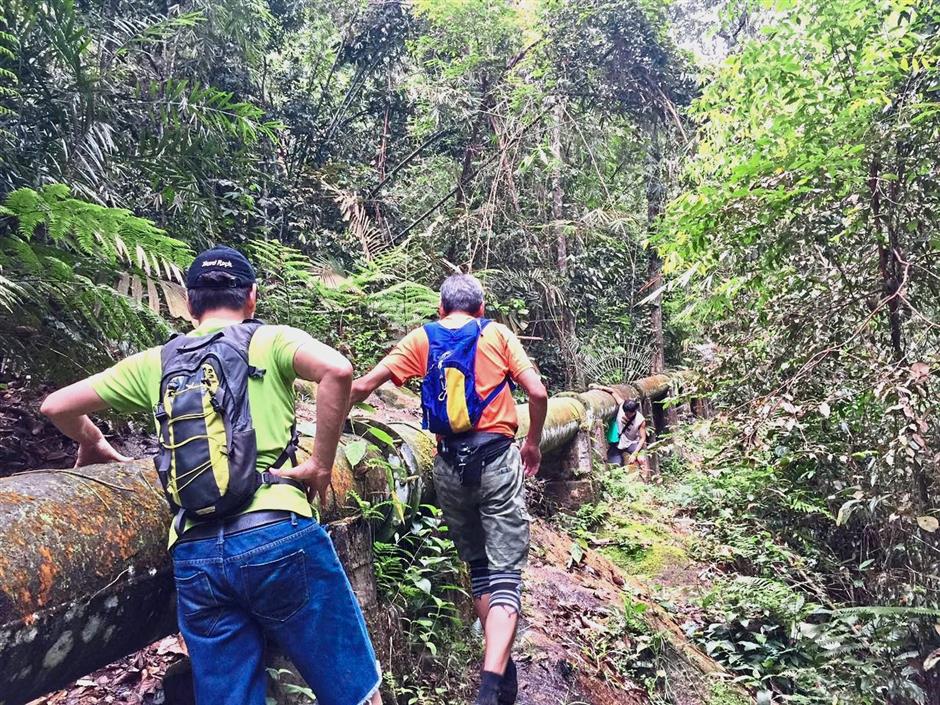 Images via The Star & Phoenix Trails
Every weekend, hundreds of picnickers come here attracted by the area's shaded and leafy surroundings. The streams in the jungle have cool, clean water that is perfect for a pleasant swim. For the most daring, there are various jungle trails to explore.
Templer's Park was once the most well-liked picnic area in Selangor, but that has changed as Sungai Congkak and Ulu Yam have gained in popularity. Due to its proximity to a busy road, the area can nevertheless get busy, especially on weekends.
The limestone hill Bukit Takun, which dates back a million years and is close to Taman Rimba Templer, offers a beautiful backdrop to conveniently get away from the pressures of city life.
Bukit Takun is a 300m-tall monolith located atop a forested hill, having granite at the base and limestone higher up. It is a well-known location for rock climbing. There are about 30 different climbing routes on the hill.
| | |
| --- | --- |
| Address | 48200 Rawang, Selangor |
| Entry Fee | Free |
For more information, browse into this website!
Trekking is a popular activity among those looking to build strength and fitness. To survive difficult treks in difficult terrain, it would be ideal to have a particular amount of physical stamina. We hope that the listed jungle trekking places in Malaysia above would help you to plan and amplify your fitness!