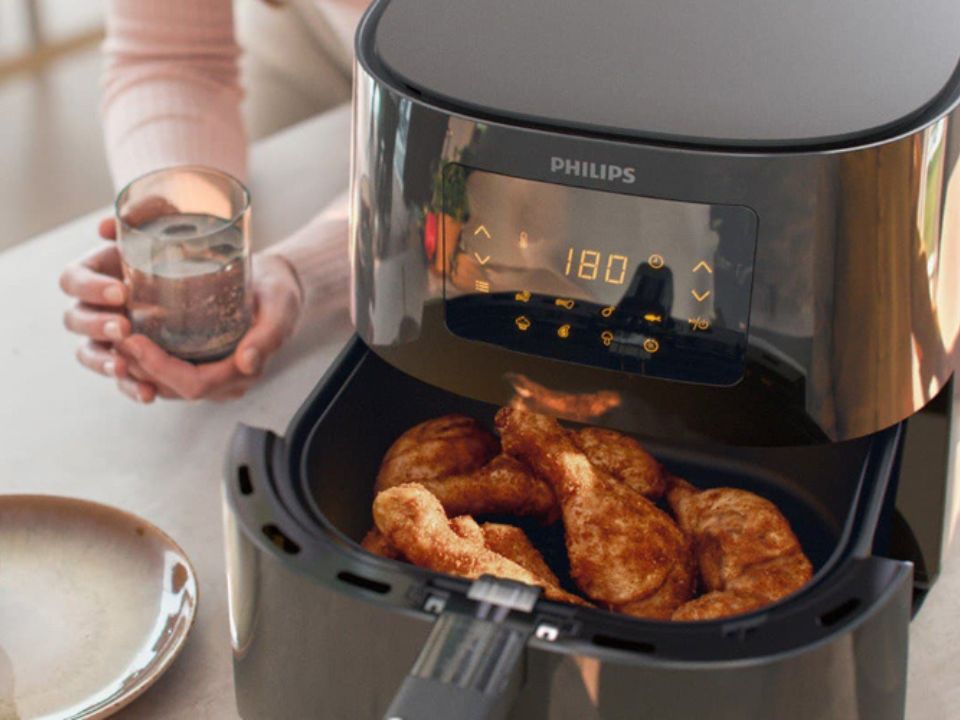 Statistics stated that 86% of Asia Pacific (APAC) users used Philips Airfryer and Nutriu App. It ease them to prepare healthier food during Covid-19. Let's explore these two products individually, then discover how they are suitable with each other.
Nutriu App

Launched in 2019, Nutriu App contains thousands of nutritious recipes selected by nutritionists and chefs. It is filled with tips and recommendations. Nutriu App also has a wide range of recipes for frying, baking, grilling, and roasting. It proves to be the perfect companion when used alongside the Philips Airfryer.
This app also provides a community platform for users to share their culinary ideas, and to get inspiration from others. In Malaysia, for Nutri App, over 16,770 downloads were reported during the pandemic. It is because anyone with an internet connection can use this app!
In this country, the most popular main courses and snacks visited in Nutriu App are chicken recipes. Examples for main courses are chicken drumettes, chicken breast, and roasted Asian chicken wings. Meanwhile for snacks are chicken nuggets and country chicken tenders.
Philips Airfryer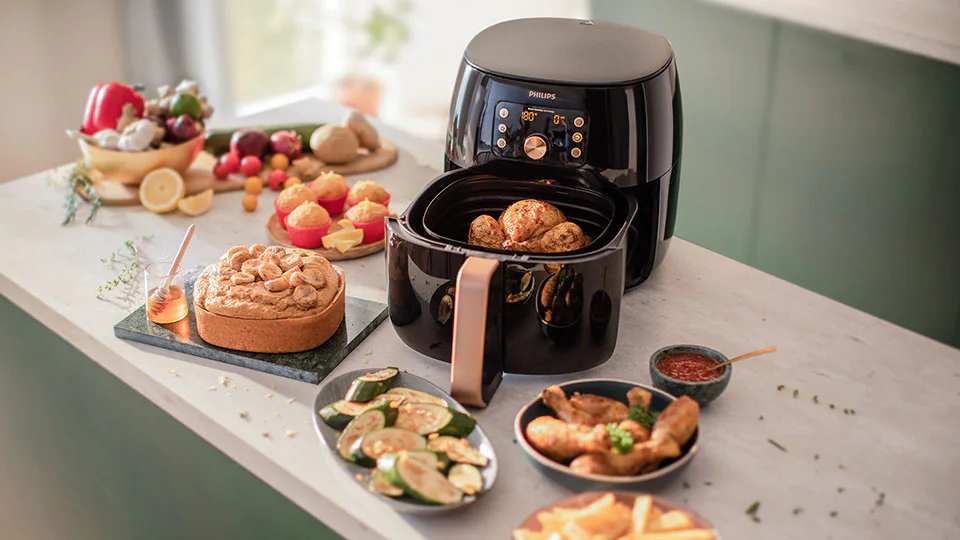 Philips started the air frying technology in 2010, delivering tasty and nutritious homemade meals with little to no oil. It cooks food evenly in hot air. Providing the crispy on the outside and tender on the inside effects. Airfryer also comes with the versatility of the fry, bake, grill, roast and reheat features. It ensures healthier and tastier meals with maximum taste and minimum fat.
Airfryer is a viral cooking appliance in Malaysia to the point that it is in last year's 11 Awesome Tech Deals For You On The 11.11 Sales.
Two Is Better Than One: Philips Airfryer and Nutriu App Power Duo
Tech-savvy consumers (aged 25-44) and older consumers (aged 45 and above) both accept Philips Airfryer and NutriU App well. Giving the insight of this duo's relevance, Ipek Akinci, Country Manager, Malaysia, Singapore and Emerging Markets, Philips Domestic Appliances said:
We are heartened that our innovations have had a positive impact on the lives of consumers, especially during the pandemic. We rely on technology to simplify our lives, but it can also reward us with good health in our wellness journey. For example, our Philips Airfryer XXL is the ideal 12-in-1 multi cooking companion. It doesn't only fry, but also bake, grill, toast, dehydrate and even reheat. Paired with the NutriU app, it does the thinking and cooking for you.

Ipek Akinci, Country Manager, Malaysia, Singapore and Emerging Markets, Philips Domestic Appliances
This duo does not only includes recipes for local dishes, but also recipes from other countries.

Popular non-local recipes among Malaysian users include salmon fillet, pizza, leftover bread fries and roasted garlic. On the other hand, for dessert, Malaysians indulged in chocolate-flavoured desserts. Namely, chocolate lava cake, chocolate cinnamon rolls, chocolate avocado muffins, fluffy muffins and banana bread. The recipes are likely to be popular due to ingredients' availability and cost.
Philips Airfryers are available at leading electronics stores, major department stores and selected authorised dealers. For more information, please visit https://www.philips.com.my/c-e/ho/cooking/airfryer-top/airfryer-xxl-smart.html
Download the NutriU App for thousands of air fryer recipes on the App Store or Google Play Store.