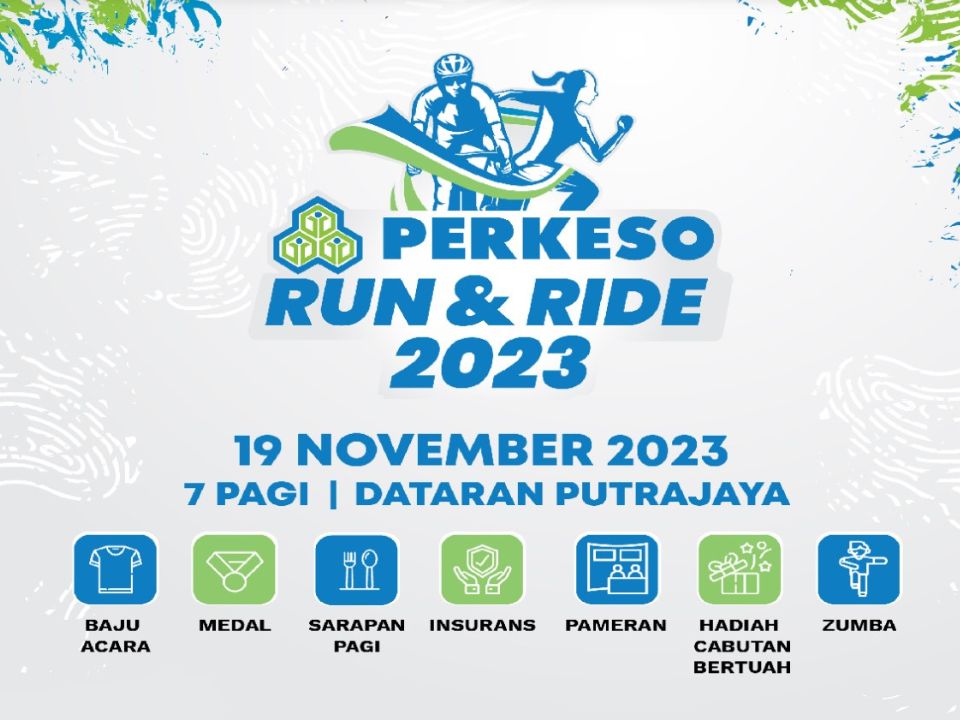 Exercising has always been in the back of your mind? Time is not allowing you to do so? PERKESO has announced its annual Run & Ride Event for this year. Do not miss out on this chance to reduce your cortisol levels from overworking!
All You Need To Know About PERKESO Run & Ride 2023
PERKESO is organizing a Run & Ride 2023 to gather and encourage all Malaysians to start exercising. The event is going to be held on a weekend. The more reason to join the event, right?
PERKESO Run & Ride 2023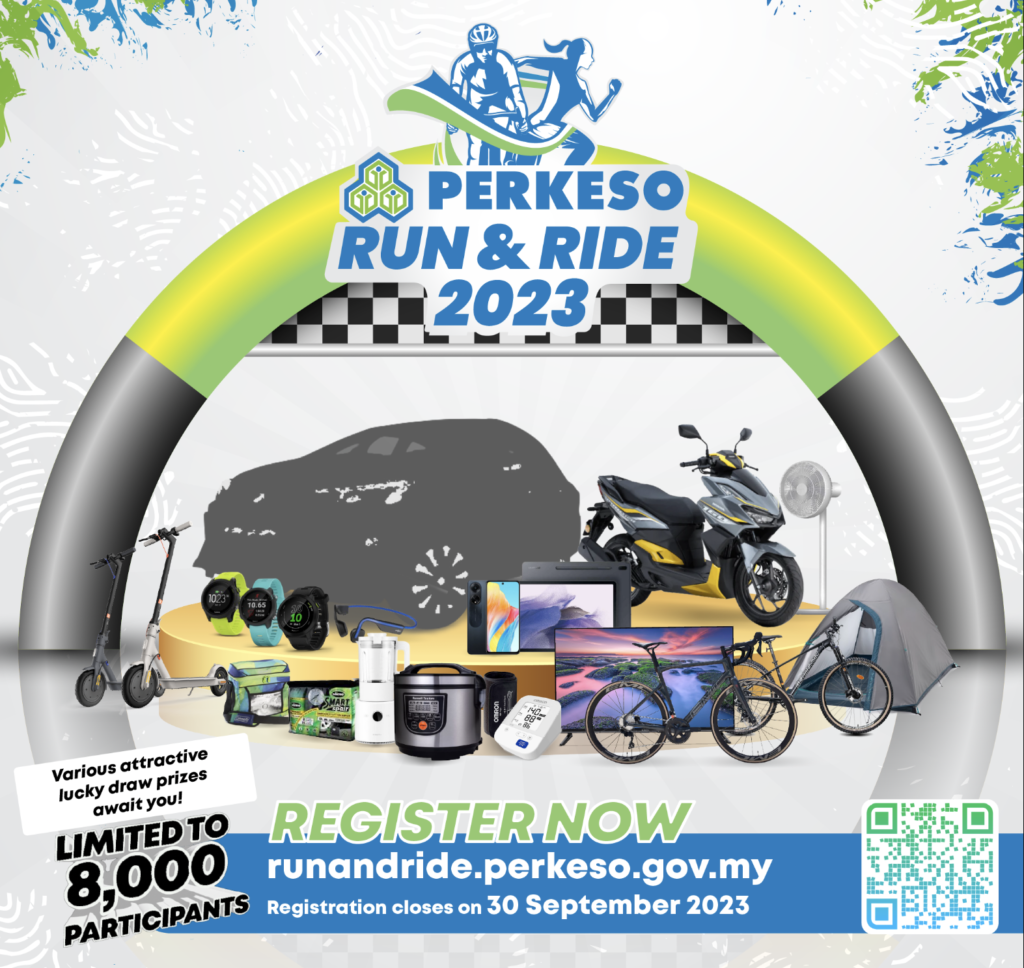 Image via @perkeso.official
Run & Ride is an annual event conducted by PERKESO in an effort to increase the Malaysians' productivity. Last year, 2022, it was held in Kuala Lumpur. This year, the event will take place in Putrajaya in November. It is a thought-through idea that the event is going to be conducted on a weekend, which makes it easier for everyone, regardless of age and gender, to join.
Below is the information regarding PERKESO'S Run & Ride 2023:
| | |
| --- | --- |
| Location | Dataran Putrajaya, Persiaran Perdana, Presint 3, 62675 Putrajaya, Wilayah Persekutuan Putrajaya |
| Date | 19 November 2023 |
| Time | 7am |
Everyone is advised to read about the event's rules and regulations before registering.
Keep in mind to register before the registration period closes on 30th of September, 11.59pm. Anyone interested can sign up here or just scan the QR code available in the poster.
Participation Price & Category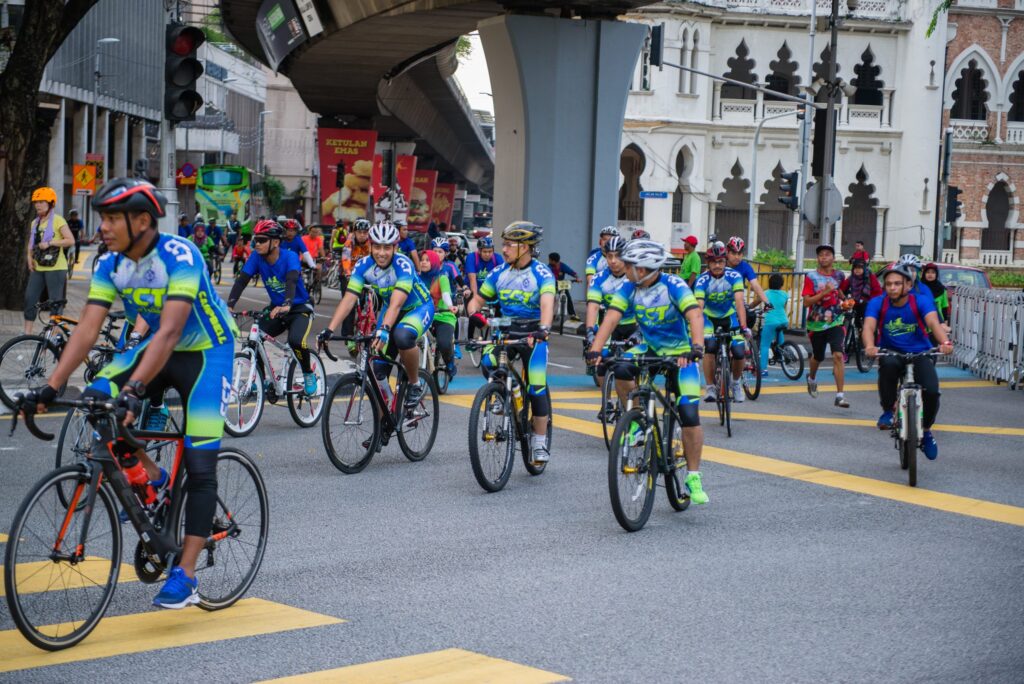 Image via Oh Bulan!
When is the right time to make a change? Now. This yearly PERKESO event is one of the initiatives taken to give Malaysians a chance to change their lifestyle. To participate in this event, PERKESO has decided to offer two modes or exercises: running and cycling.
More details regarding the price and categories of the event are as shown below:
1. Run
| | |
| --- | --- |
| Distance | Price |
| 5km | RM45/pax |
| 10km | RM45/pax |
2. Ride
| | |
| --- | --- |
| Distance | Price |
| 20km | RM60/pax |
| 40km | RM60/pax |
Chasing Fitness Amidst A Busy Lifestyle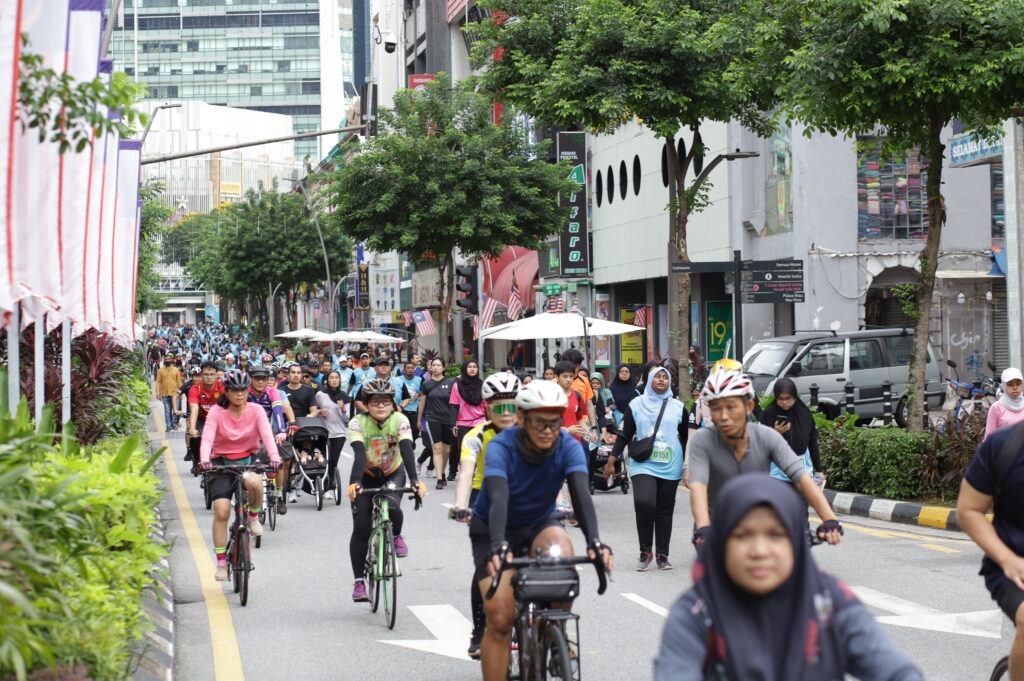 Image via Says
Now, let's talk about Malaysian workers. A typical weekday for Malaysian workers is approximately 8 hours a day. It is to no surprise that work has taken up almost, or could be more, a quarter of their 24 hours. This left them with no time to spend catering to their fitness needs. Say if they make time for it, they would probably be straight up tired to finish the rest of their day productively.
It is, indeed, going to be another good day to spend with your officemates. Clear your schedule on that day to make your day off work productive! Not an outdoor person? Fret not, you can also try yoga, an indoor and much more relaxing exercise. Read about it at Stretch Your Muscles: Enjoy These Yoga Class In KL During Your Free Time.