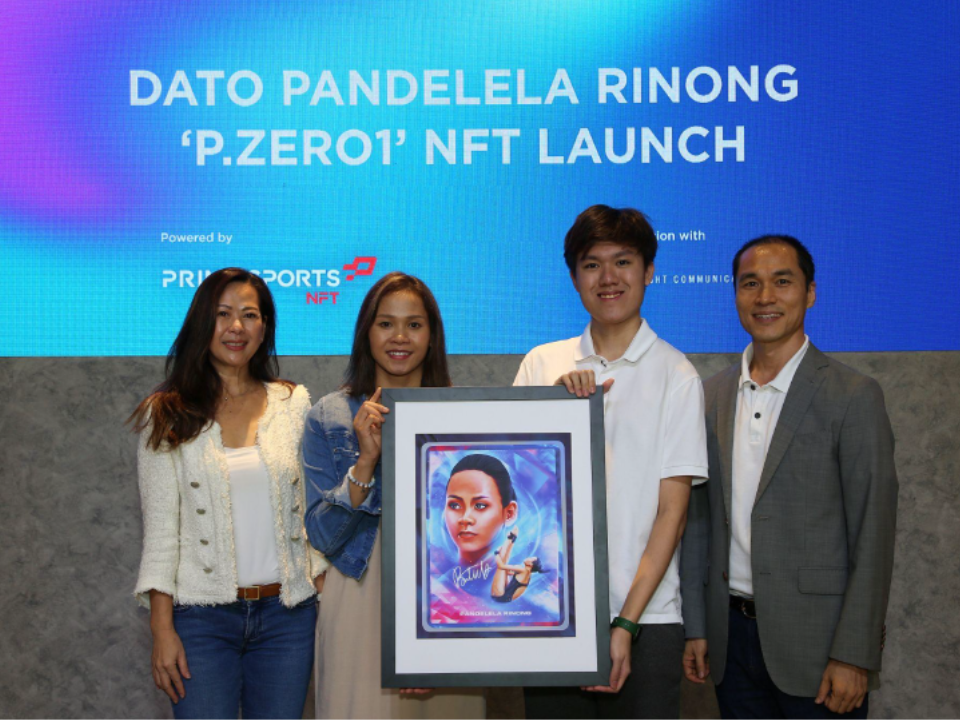 Following Safee Sali's footsteps, Malaysian living legend Dato' Pandelela Rinong announces her exclusive NFT collectable 'P.Zero1', the result of a collaboration with an experienced digital artist, Nicholas Chuan. Live on auction for 7 days, starting 24th August to 31st August!
'P.Zero1' NFT, The Second Prime Sports NFT in Malaysia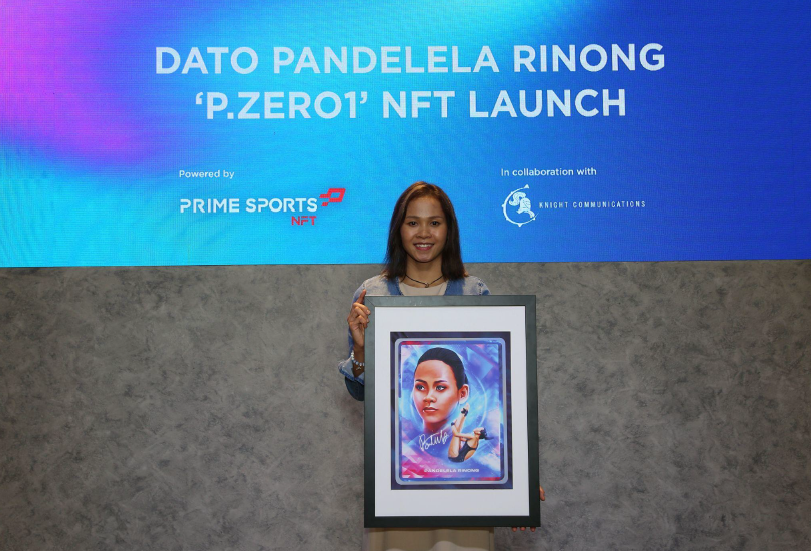 As of today, Dato' Pandelela Rinong is the second Malaysian athlete who launches an NFT in this country's history, after Safee Sali. The announcement is made via her management company; Knight Communications, in partnership with Prime Sports NFT.
Dato' Pandelela Rinong, the first Malaysian female athlete to win an Olympics medal said:
My vision for 'P.Zero1' was to share a piece of my story with the world and to pay homage to the sport which has drastically changed my life from a young Bidayuh village girl to an internationally recognised sportswoman. The adage 'Zero to One' reflects the journey I went through – of fate, perseverance, mental strength and dedication that has taken me thus far as well as this whole process of creating something radically new. It is an exciting phase for me and it challenges me to learn and try new things. As they say – the sky's the limit and my message is for people to always strive for self-discovery and growth with an unwavering commitment to their goals.

Dato' Pandelela Rinong, Malaysian Diver
'P.Zero1' NFT Name Inspiration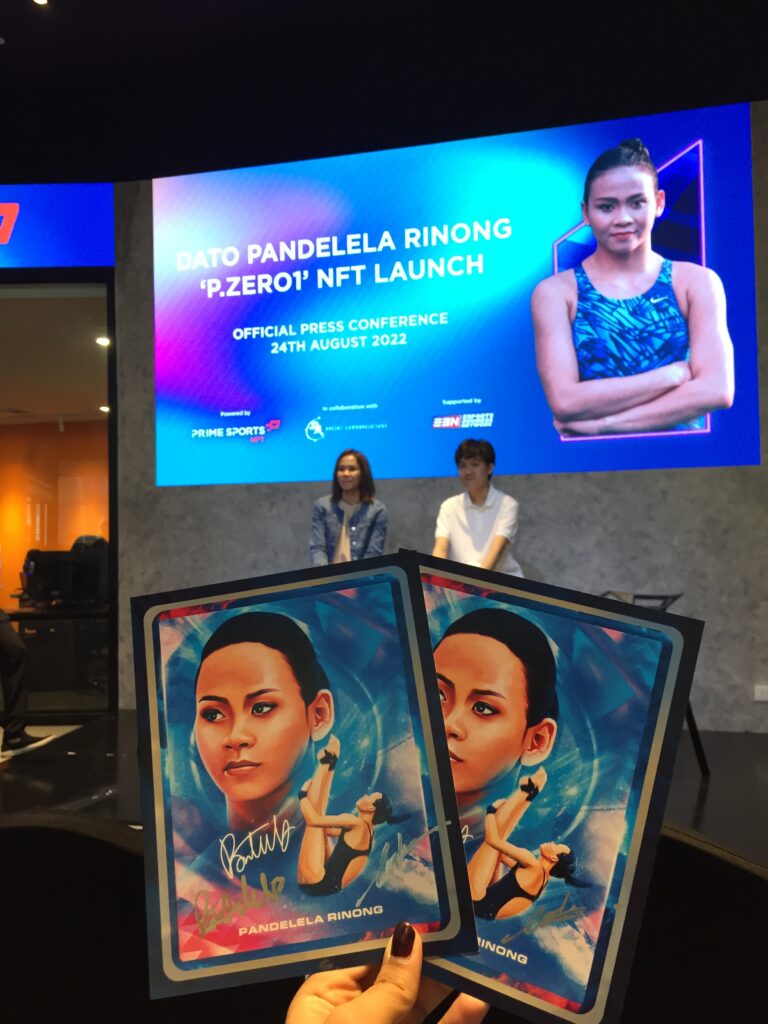 At the launching event, Dato' Pandelela mentioned that the reason why she named her NFT 'P.Zero1' is due to two reasons. The first one, is the initial P; a short form for her name, Pandelela. And the phrase 'Zero1' is to give the meaning of 'from nobody to somebody.' It is reflecting her individual development; from a humbling background, to now a first-class world level athlete. 
Collaboration with Malaysian Artist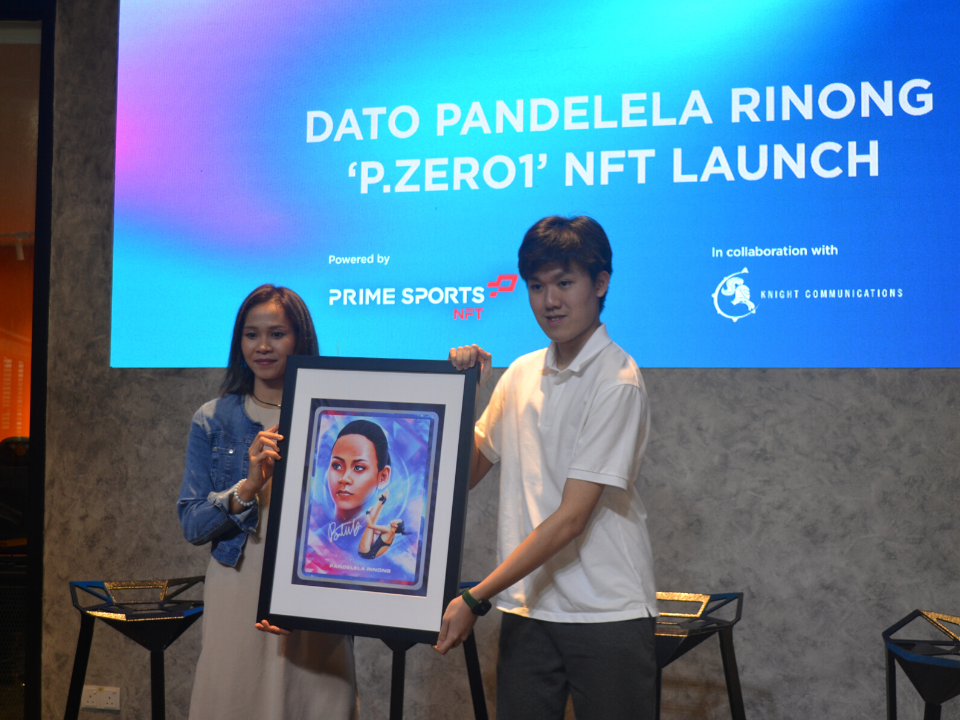 The making of 'P.Zero1' NFT is a hand in hand effort by Dato' Pandelela with Nicholas Chuan, an experienced local digital artist. In his past works, he designed for big names such as UEFA, Formula 1's Red Bull Racing, Liverpool FC and FC Bayern. Asked about his feelings about this collaboration, he said:
I'm proud to be able to once again represent and work closely with a prominent Malaysian athlete like Pandelela. In addition to her accomplishments, I have always admired her work ethic, determination and courage as a female athlete and wanted to translate her amazing story and core values into 'P.Zero1'. I hope the fans will enjoy it as much as I have.

Nicholas Chuan, Malaysian Digital Artist
To remind again, Dato' Pandelela's 'P.Zero1' NFT goes live on auction for 7 days starting 24th August until 31st August 2022 via OpenSea. Fans will have the opportunity to bid to become the exclusive owner of the exclusive NFT which will unlock exciting benefits including a unique personalised experience with Pandelela and a framed printout of 'P.Zero1' handed to the NFT owner by the athlete herself. Don't miss this opportunity and bid now, Malaysian!