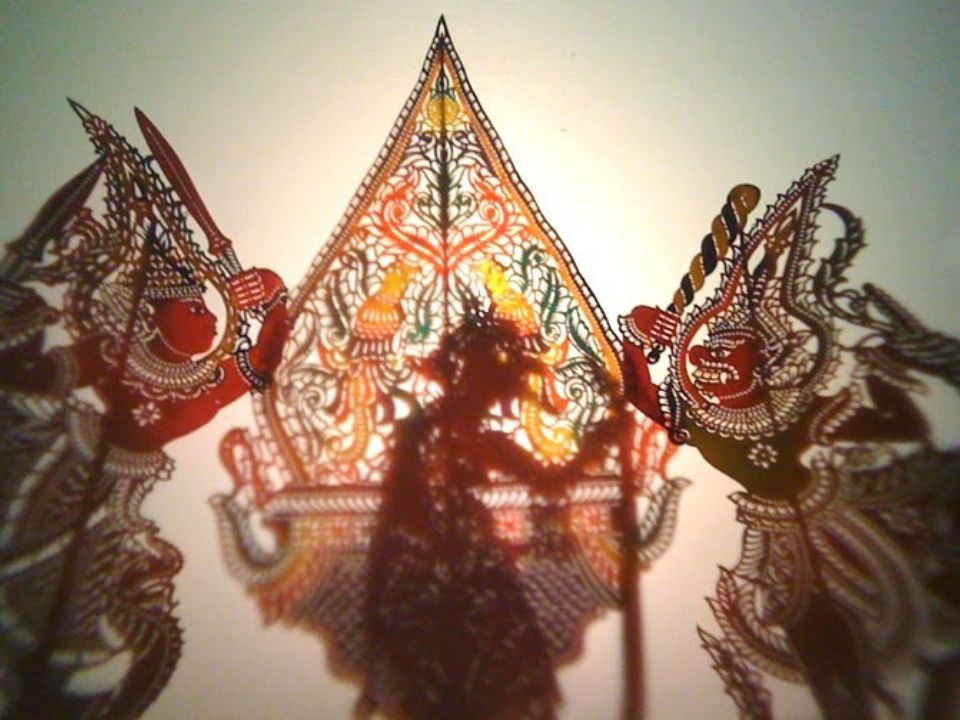 Releasing the newly launched product, Adidas Singapore has come out with 'Wayang Kulit' as the culture element in one of its new designs.
Claiming That The Origin of Wayang Kulit is Malaysia
The new released of UltraBOOST DNA City Pack are further followed by an Instagram posts made by Adidas Singapore. The post dated on 9 November are seen with the caption as follows;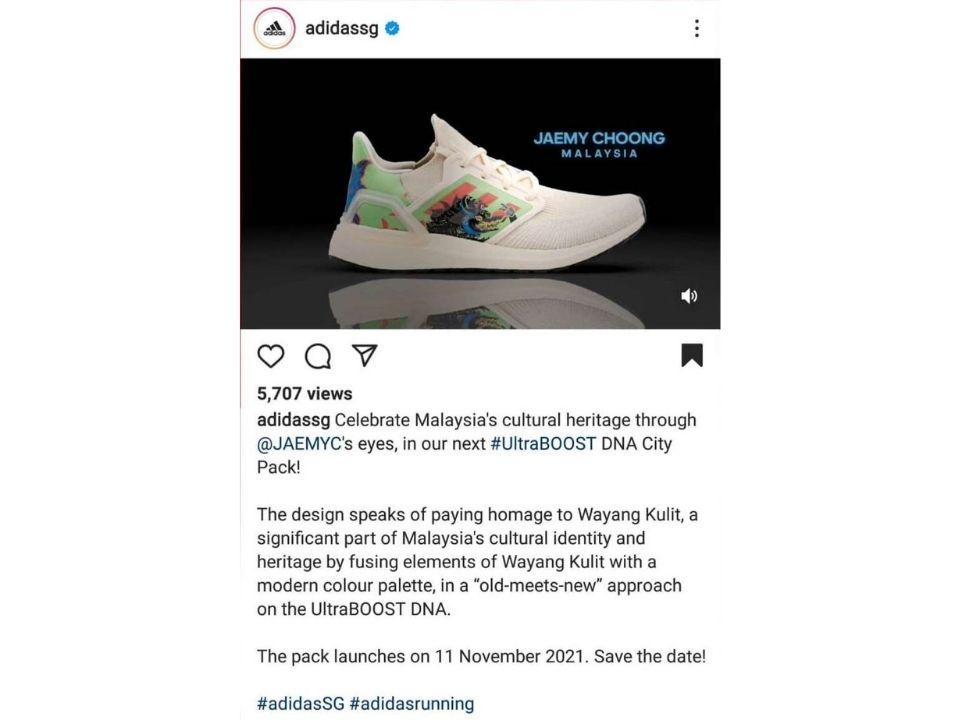 "Celebrate Malaysia's Cultural Heritage through @JAEMYC's eyes, in our next #UltraBOOST DNA City Pack! The design speaks of paying homage to Wayang Kulit, a significant part of Malaysia's cultural identity and heritage by fusing elements of Wayang Kulit with a modern colour palette, in a 'old-meets-new' approach on the #UltraBOOST DNA."

Adidas Singapore
Evokes Responses from Indonesian Citizen
Indonesian however strongly disagrees with the caption! Many of them can be seen defending that the cultural element included actually comes from Indonesia and their culture. To date, there are 40,324 comments from that one post alone, and almost all of them are Indonesians 'claiming back' their culture.
Some of the comments can be seen claiming their culture are as follows;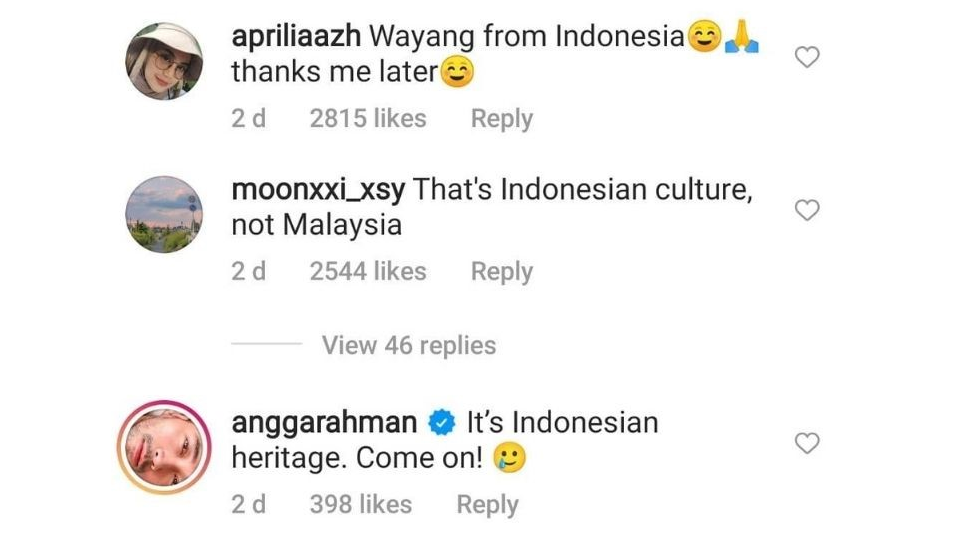 One of the comments even mentioned the cartoon 'Upin Ipin' as a comparison;

Adidas Respond
Following the thousands of unsatisfied comments from many Indonesians, Adidas Singapore has edited and changed their statement regarding the origin of the of the precious culture. Their caption now says;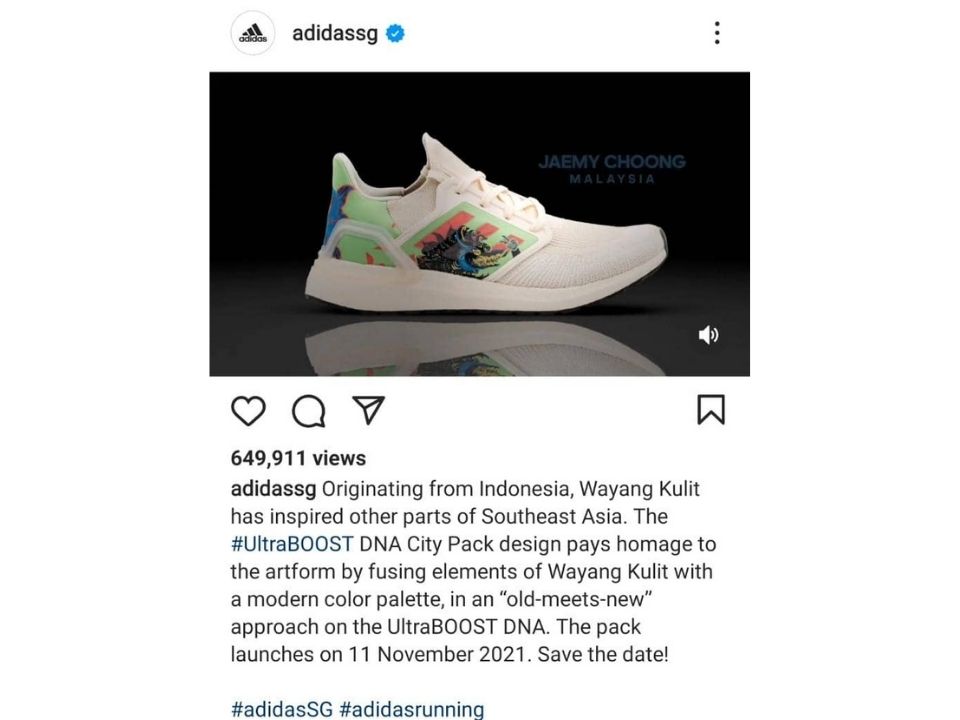 "Originating from Indonesia, Wayang Kulit has inspired other parts of Southeast Asia. the #UltraBOOST DNA City Pack design pays homage to the artform by fusing elements of Wayang Kulit with a modern color palette, in an "old-meets-new" approach on the UltraBOOST DNA…"

Adidas Singapore
Even though some of the comments are inappropriately harsh, we are proud that our generation still defends the long existing culture. This shows that even though it is rarely practiced by today's generation, we still appreciate the beautiful cultures that are left by our ancestors.