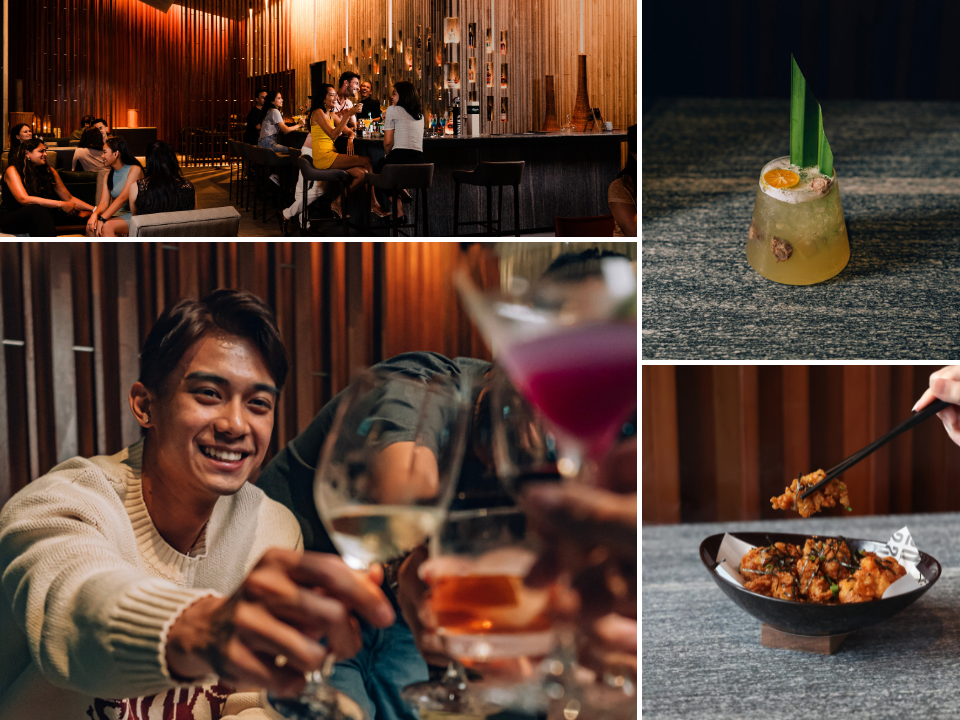 This rooftop bar, ON23 Sky Bar, is a newly opened spot for you to spend time with your family or loved ones. With stunning views of the city and the sea, accompanied by refreshing drinks and delicious bites, this bar is ideal for that date or catch-up session.
ON23 Sky Bar – Latest Rooftop Bar With Promising Views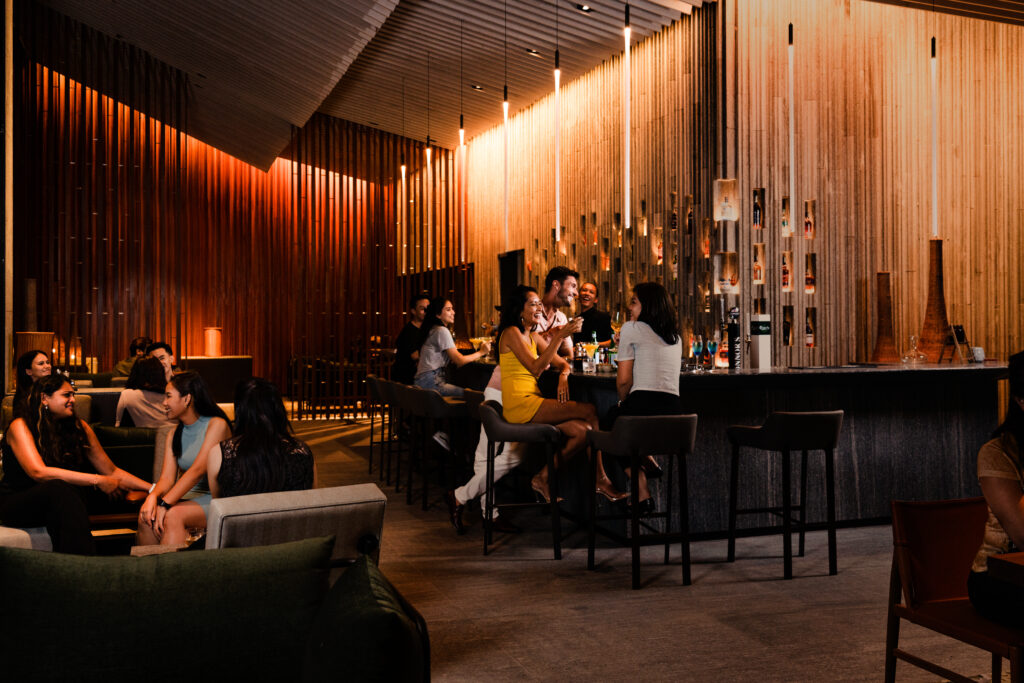 ON23 Sky Bar, situated on the 23rd floor of Hyatt Centric Kota Kinabalu, stands out as the newest and most fashionable rooftop bar in the city. This rooftop bar promises you a moment of a lifetime where you can unwind, relax or have a blast.
Address
18 Jalan Haji Saman, 88000 Kota Kinabalu, Sabah
Operating Hours
Sunday – Thursday, 12pm – 12am
Friday – Saturday, 12pm – 1am
Contact
015-4874 1234
Social Media
Instagram | Facebook
A Place To See & Be Seen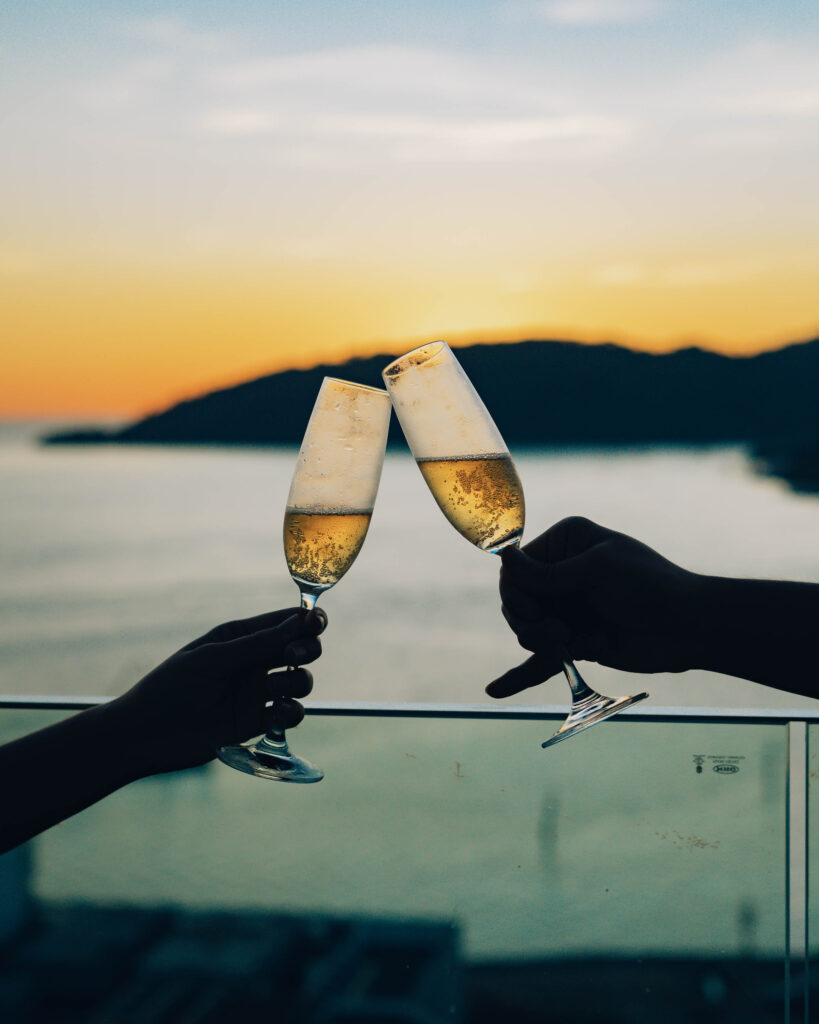 ON23 Sky Bar offers magnificent vistas of Kota Kinabalu, featuring Signal Hill on one side and the South China Sea on the other. It provides an ideal setting for both leisurely daytime relaxation by the infinity pool and a stylish nightlife experience in Kota Kinabalu.
The bar encompasses various distinct areas that emanate a casual yet trendy ambiance, catering to a range of preferences. Intimate and cozy corners are available for a romantic evening, while open spaces with ample seating are perfect for group gatherings and events.
Looking for more bars with stunning views? Check out these rooftop bars and restaurants in KL.
A Space Of Tranquility & Organizing Functions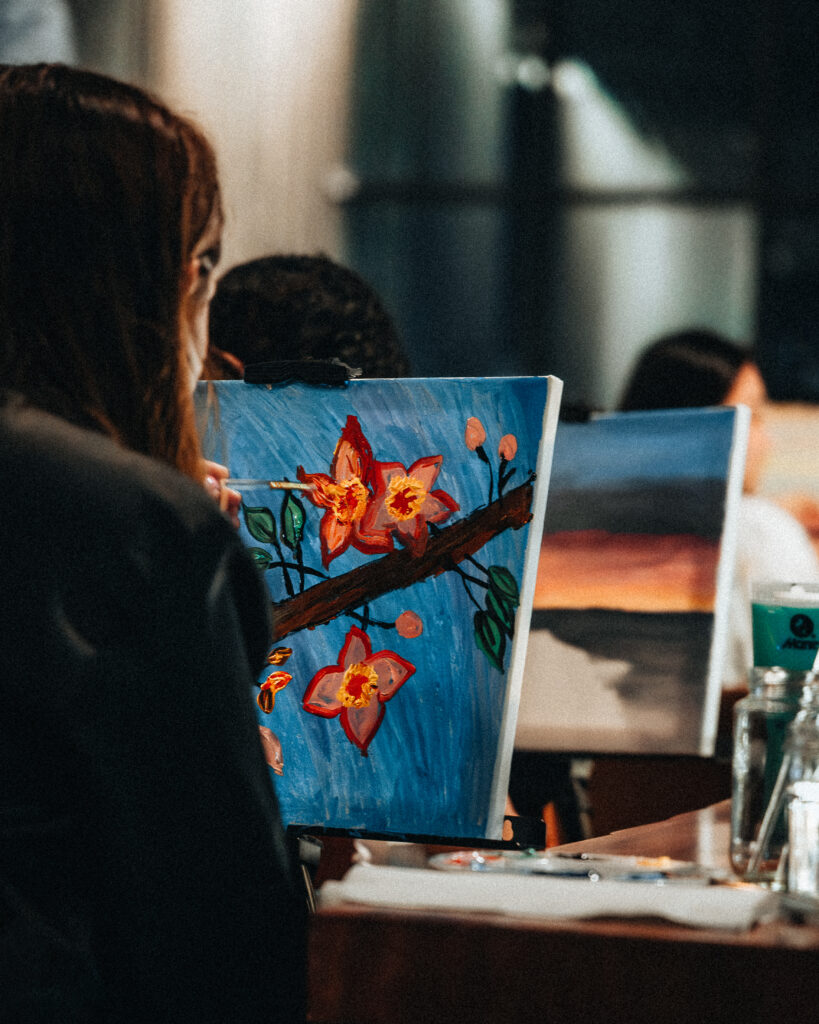 ON23 Sky Bar embraces its captivating ambiance, delightful beverages, and engaging experiences, positioning itself as a venue for community gatherings.
One such event is the Paint & Sip activity, held every third Thursday of the month. During this event, guests are invited to indulge in painting artwork. The guests will be under the guidance of local artists Sarah Wasli and Jared Abdul Rahman.
Furthermore, the bar hosts weekly live band sessions, featuring a tasteful lineup of diverse musical genres. Local bands grace the stage every Thursday, Friday, and Saturday, ensuring an enjoyable musical experience.
Additionally, the bar welcomes inquiries for private events. Beyond being a mere rooftop bar, ON23 Sky Bar strives to celebrate the vibrant nightlife of Kota Kinabalu.
ON23 Sky Bar Signature Drinks & Bites
ON23 Sky Bar Signature Drinks Curated For You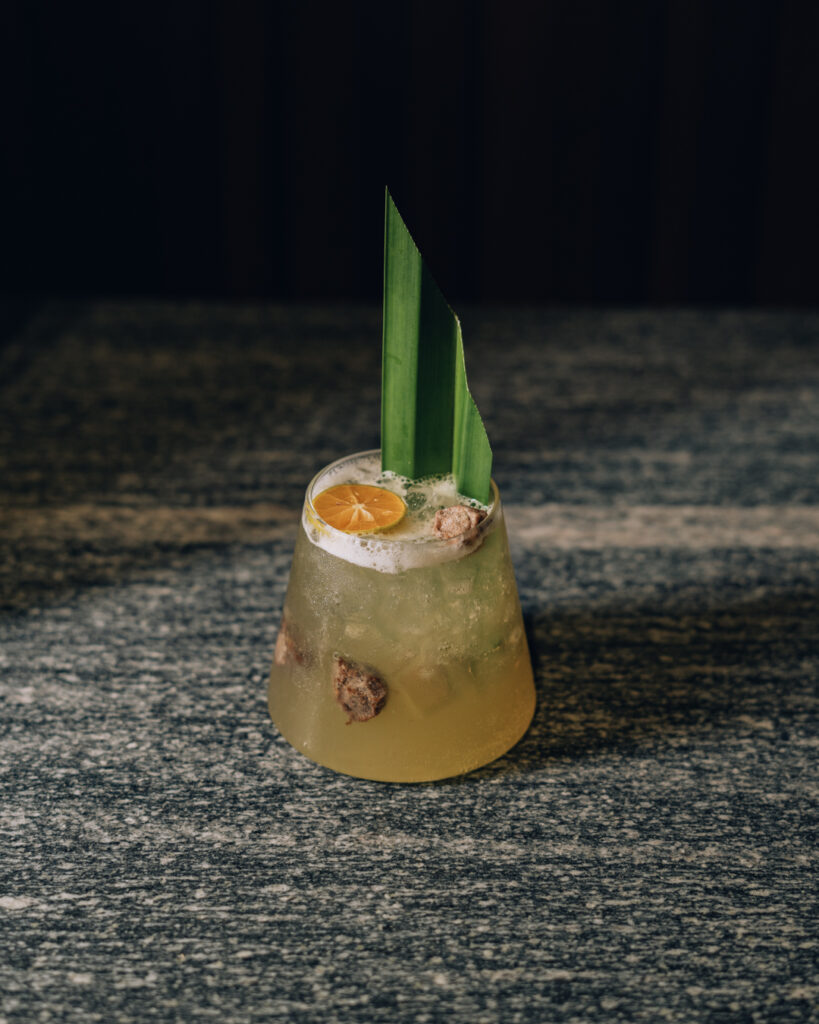 Haus Bah!!! draws inspiration from the immensely popular kit chai ping. This refreshing and invigorating drink combines Lihing rice wine, calamansi, sour plum, Uinah Ginger Land, rum, and local craft soda. The result is a delightful balance of sweet and sour flavors.
Another beloved option is the Citrus Market, an appetizing aperitif that serves as the perfect pre-meal drink. It incorporates Cointreau, local rice wine montoku, calamansi, lemon, lime, orange yuzu, and grenadine. This drink gives you that vibrant and tangy taste
The Chaya Borneo takes inspiration from the sun's rays that warmly illuminate the ON23 Sky Bar. This delightful drink combines local rice wine, Haku Vodka, Midori, passion fruit, rosemary, soda, and lemonade. The resulting flavor profile is warm, fruity, and effervescent.
However, don't miss out on the Pineapple Margarita, which adds a tropical twist to the classic cocktail. Tequila and Cointreau are expertly blended with fresh pineapple juice and lime, complemented by a rim adorned with Himalayan pink salt.
Bolster The Fun With ON23 Sky Bar Bites
One must-try option is the Sweet Shoyu Chicken Karaage, featuring irresistible bite-sized pieces of fried chicken. These delectable chunks are first marinated in shoyu, infusing them with savory umami flavors.
Another delightful choice is the Torched Salmon with Yuzu Ponzu. This dish showcases delicate slices of salmon, lightly torched to retain its buttery texture, and delicately drizzled with a dash of yuzu ponzu for a savory twist.
Additionally, the Garlic Stir-Fry Prawns offer a tantalizing combination of sweet prawns enveloped in a smoky and aromatic garlicky fragrance, achieved through a quick toss in the wok.
Click here to check out their full menu!
With the curated and handcrafted cocktails alongside the scrumptious bar bites, we have no idea why ON23 Sky Bar should not be on your list to visit. Feel free to stop by ON23 Sky Bar whenever you are in Kota Kinabalu to enjoy the stunning view of the sunset with a glass of champagne.